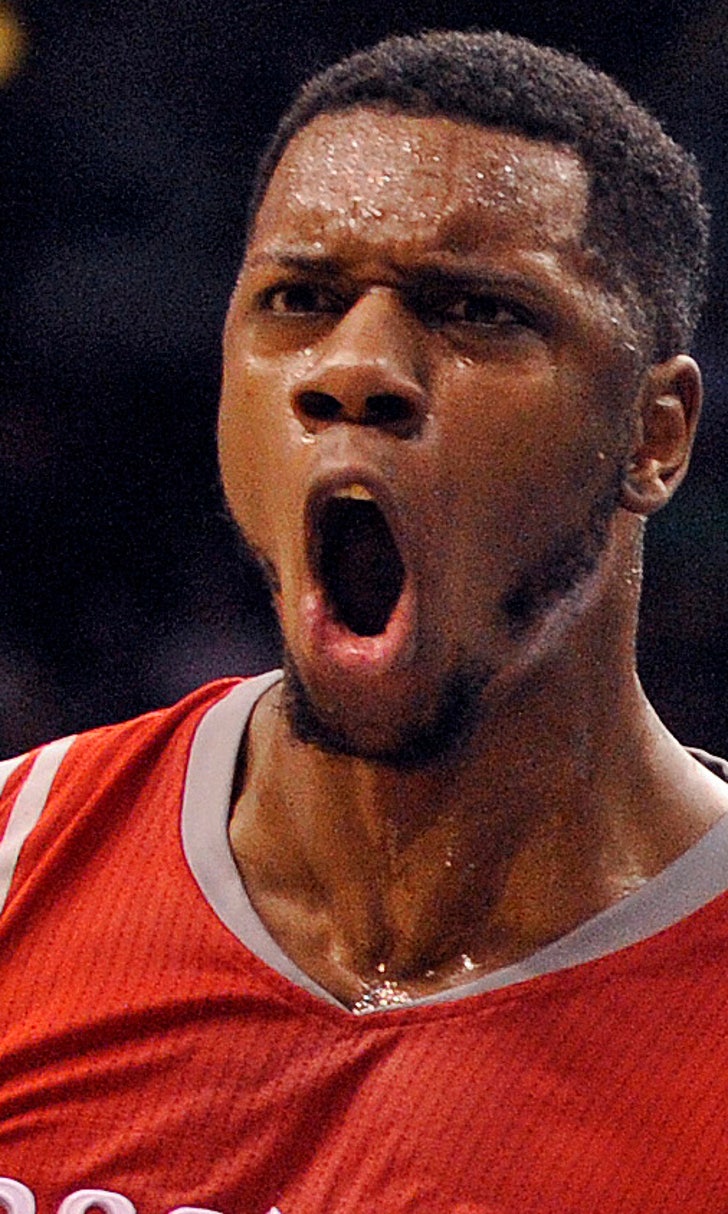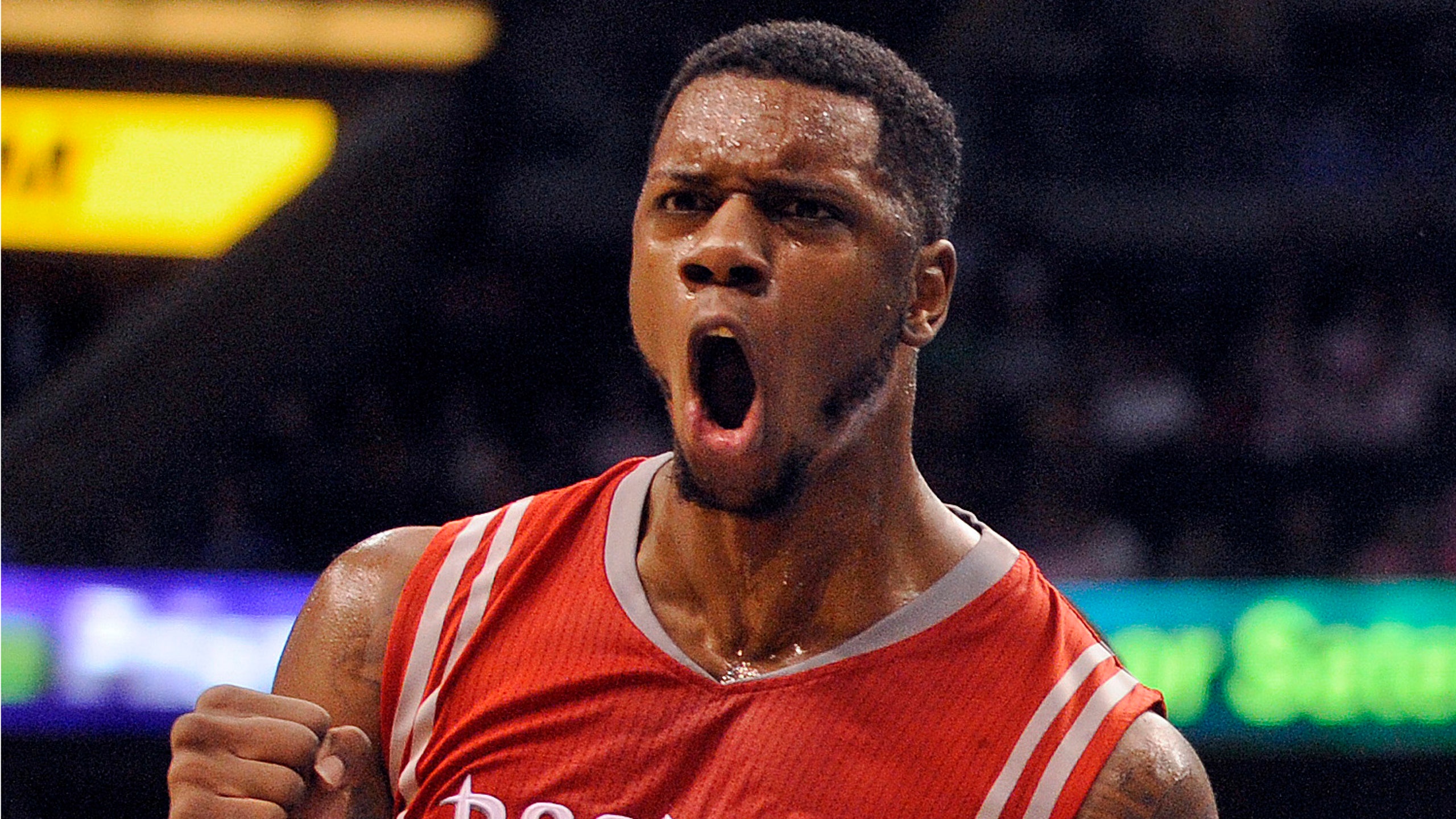 Rockets' late free throw downs Magic 90-89
BY foxsports • October 22, 2014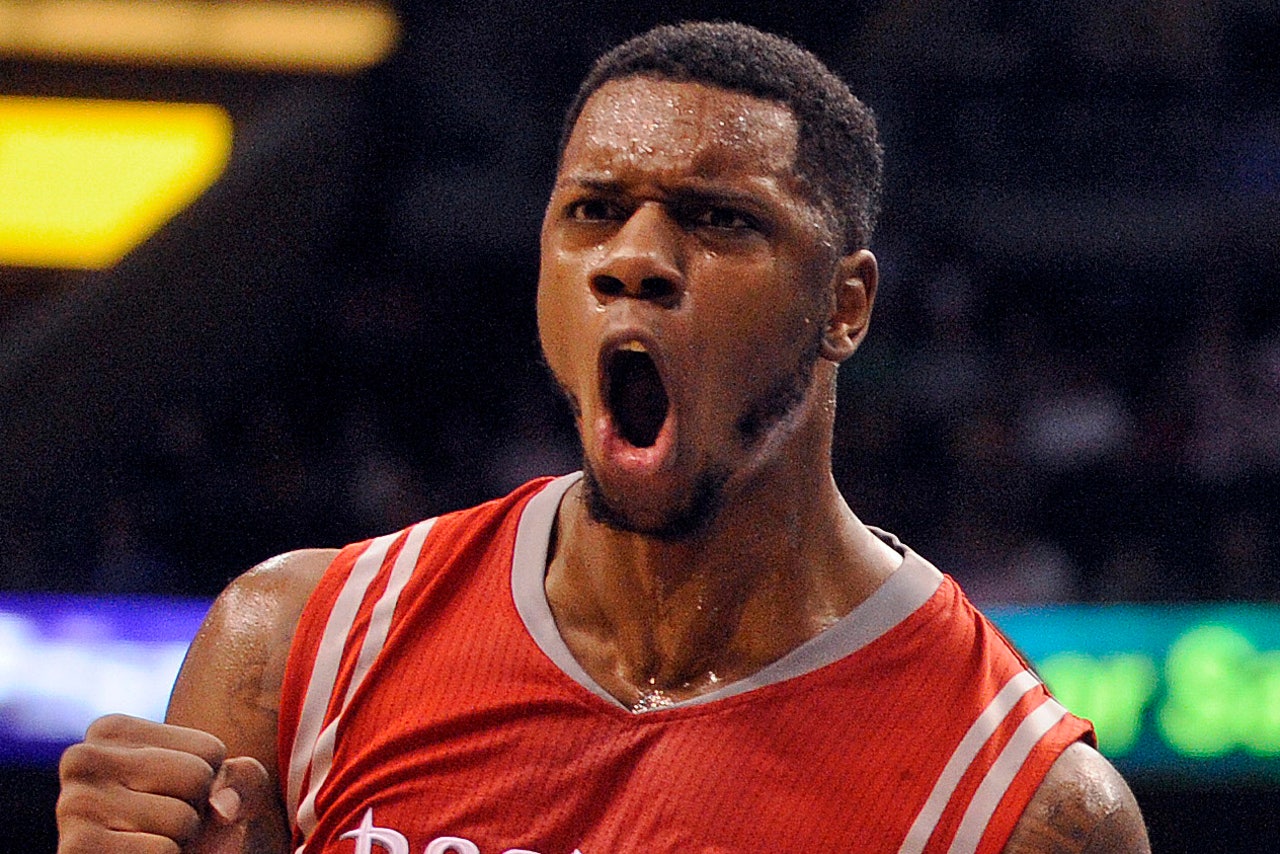 ORLANDO, Fla. (AP) -- The Rockets have worked hard this preseason to build a gritty identity.
If their finish against the Magic is any indication, they've made a lot of progress. Jeff Adrien's free throw with 35 seconds to play capped Houston's rally Wednesday night, with the Rockets beating Orlando 90-89 in preseason play.
Troy Daniels and Isaiah Canaan led the Rockets with 14 points each and Tarik Black added 10 points.
The Rockets (5-2) showed fatigue early, committing nine fouls in the first 11 minutes of the game. Adrien's late free throw made up for a flagrant foul he committed earlier in the fourth, when he pulled down Orlando's Dewayne Dedmon by the jersey on a shot attempt.
"I've got plenty of fouls to give -- I'm going to use them all. It's just being aggressive," Adrien said. "I can't really be mad at myself for anything, I'm an aggressive player and this team needs aggressitivity."
Houston trailed by 13 entering the fourth quarter and didn't take its first lead of the second half until just over two minutes left in the game.
Nik Vucevic led the Magic with 12 points and six rebounds. Orlando (4-3) tied it at 89 with less than a minute to play and tried to overcome the free throw, but Willie Green's jumper bounced off the rim at the buzzer.
Houston coach Kevin McHale took it easy on his projected regular-season starters, resting center Dwight Howard and limiting the minutes of others. James Harden tried to pick up the slack as best he could with nine first-half points in 18 minutes before taking a seat the rest of the way.
The late effort by Houston's reserves killed what was otherwise a celebration of sorts for Vucevic. The Magic have until the end of the month to extend Vucevic's rookie contract, but the fourth-year big man said Wednesday that his representatives are in the process of finalizing what is expected to be a four-year extension.
"I think overall, you take this whole scope and scheme of who he is as an individual, and I'm pretty proud that he's wearing an Orlando Magic uniform," Magic coach Jacque Vaughn said.
------
TIP-INS
The Rockets: Howard had the night off after he played 28 minutes Tuesday night at Miami. He has appeared in just three of the Rockets' preseason games after being slowed by an issue with his left knee.
The Magic: Channing Frye (sprained left MCL) and Victor Oladipo (sprained right MCL) did not play. The team hasn't given a timetable for their return, and said Frye and Oladipo are being evaluated daily. It is unclear whether they will be available for the Oct. 28 regular-season opener at New Orleans.
MAGICAL MEMORIES
Howard said the he looks back fondly at his eight seasons in a Magic jersey -- even if he doesn't recognize the new faces on the bench. "I grew up here in Orlando. Had a lot of great memories, no matter how it ended," Howard said before the game. "Looking at the team now, there's nobody left. (Jameer Nelson was) the last of the Mohicans, but I was happy with my time here. I see the progress with this team, where they're trying to go."
WILDCATS REUNION
Magic rookie forward Aaron Gordon and Rockets rookie guard Nick Johnson, who were teammates last season at the University of Arizona, met for the second time as pros Wednesday night. Their first meeting came during summer league.
CELEBRITY WATCH
PGA golfer Bubba Watson, an Orlando resident, sat courtside Wednesday night.
UP NEXT
Houston hosts San Antonio on Friday in its final preseason game.
Orlando finishes the preseason Friday night at home against Dallas.
---