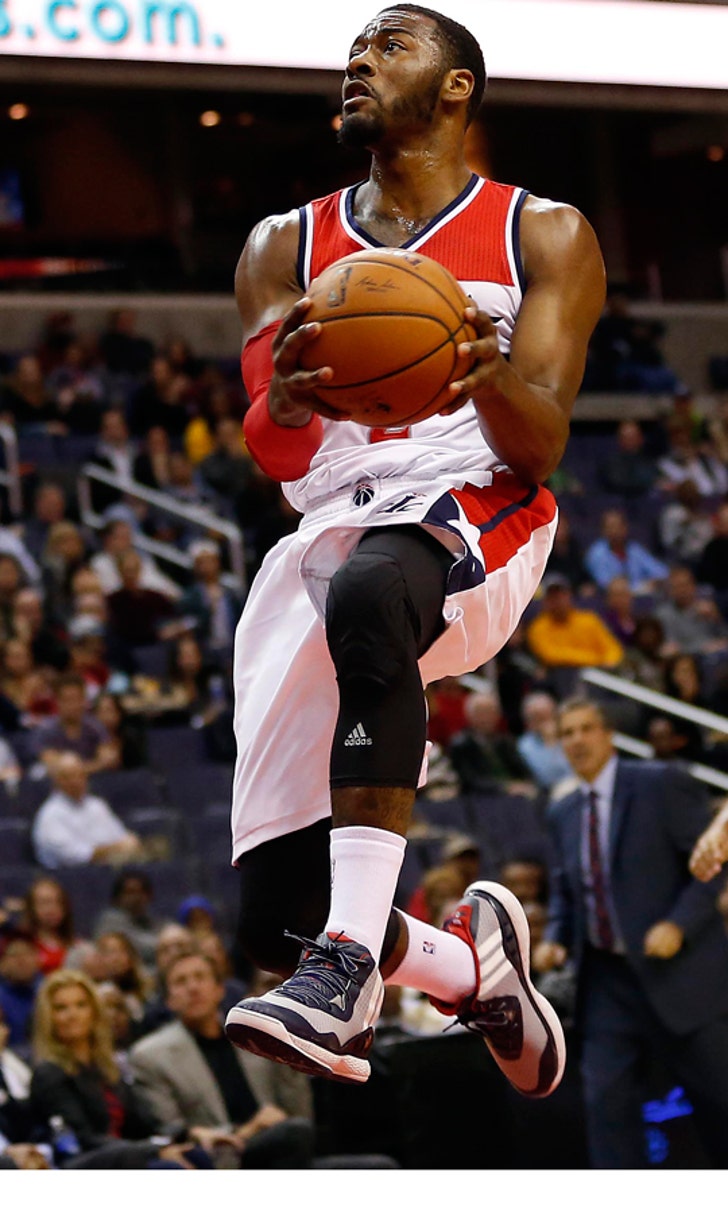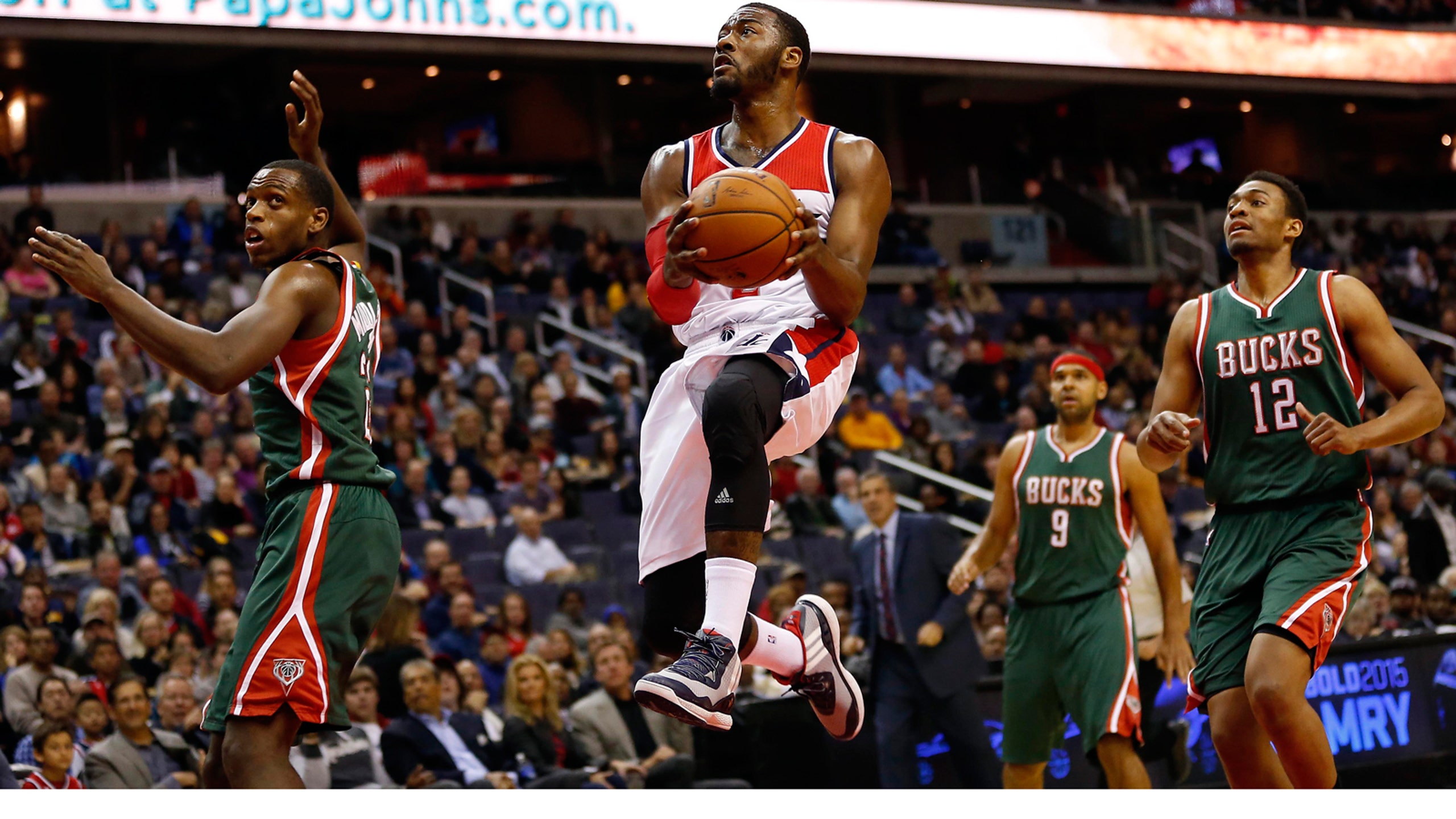 Road reaction: Wizards 108, Bucks 97
BY foxsports • November 1, 2014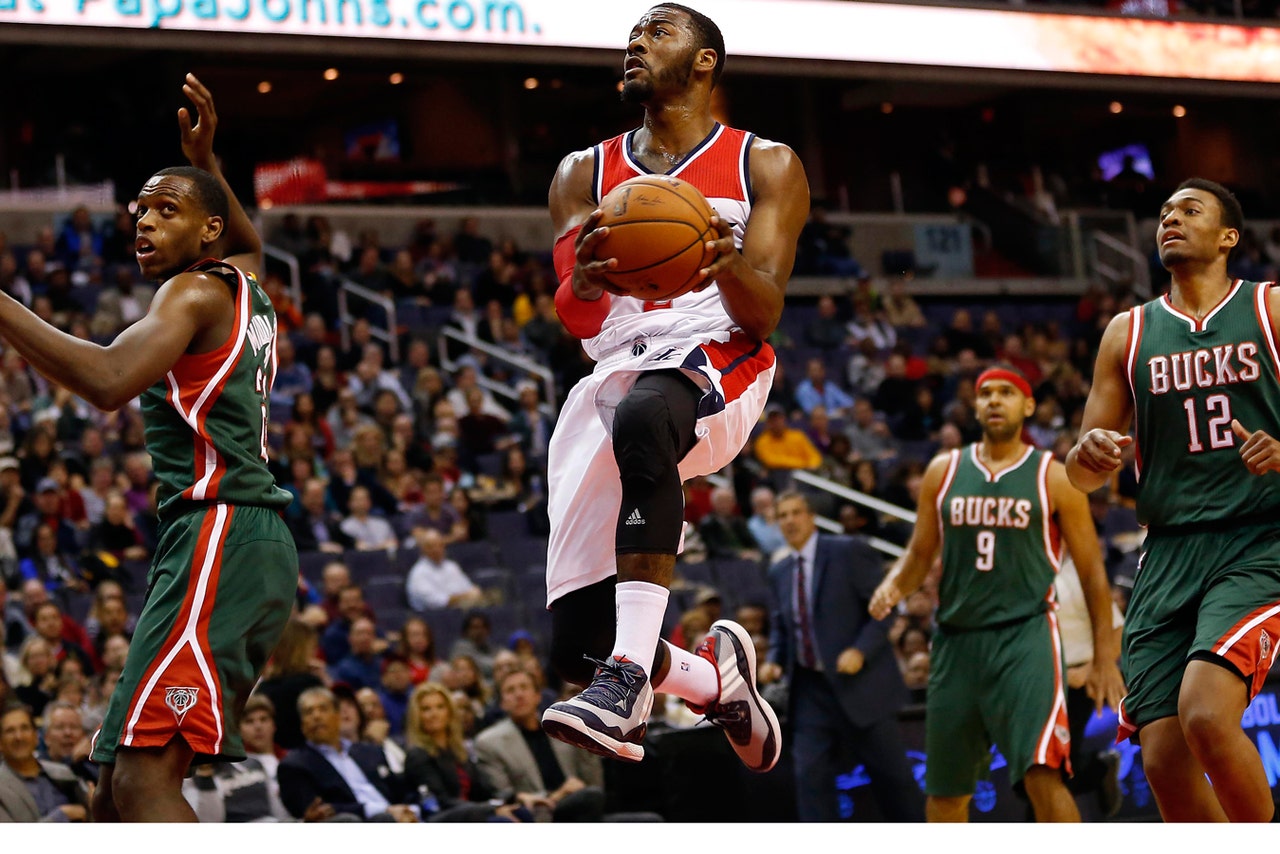 Facing a rested Washington Wizards team on the road, the Milwaukee Bucks looked like a team playing their third game in four nights.
The inside duo of Nene and Marcin Gortat were too much for the Bucks to handle, while Otto Porter Jr. and Garrett Temple went off for career nights to help the Wizards to a 108-97 victory at Verizon Center.
Playing their first back-to-back of the season, the Bucks somehow were within eight points late in the fourth quarter despite committing 28 turnovers.
Unlike Milwaukee, Washington had Friday night off and was playing its home opener Saturday.
1 big moment: After cutting Washington's lead to 98-90 with 4:52 to play, Milwaukee had a chance to further cut into the deficit after getting a defensive stop. But Jabari Parker settled for a jump shot instead and missed. The Wizards capitalized by scoring on a layup from Nene on the other end.
Jerryd Bayless missed a jump shot on Milwaukee's next possession, while Garrett Temple connected on a 3-pointer to put the Wizards up 103-90 with 3:25 left. The Bucks wouldn't pull within single digits again.
2 top performers: After Paul Pierce was ejected late in the second quarter, Otto Porter Jr. scored 19 of his career-high 21 points in the second half to help the Wizards to victory. The No. 3 overall pick in the 2013 NBA Draft played sparingly during his rookie season but has now scored in double figures in two of Washington's first three games. Porter Jr. missed his first two shots Saturday but went 7 of 9 in the second half.
Continuing his strong start to the season, Brandon Knight led the Bucks with 24 points, five rebounds and six assists. The point guard hit 9 of 15 shots from the field, connecting on three of his four attempts from beyond the arc.
3 key stats: The Bucks committed 28 turnovers Saturday, as the Wizards turned Milwaukee's miscues into 25 points.
Five Wizards -- Nene (22 points), Porter Jr. (career-high 21), Marcin Gortat (20), John Wall (19) and Garrett Temple (career-high 18) -- scored at least 18 points.
Milwaukee has lost 16 consecutive road games, eight shy of the franchise record. The Bucks' last road win came Feb. 24 of last season, a 130-111 victory in Philadelphia.
Said: "This is a process. I think part of that process is understanding that we deserve to win as much as any other team in the league. We have to believe that we can win. We can't just go out there and play with energy and effort. We have to have that sense that if we are down eight with four minutes left that it is anybody's ballgame.
"We can't think that we aren't going to win this game because we don't have the lead. We belong just like anybody else in this league. Once we believe that we belong on the court and we're not just the Milwaukee Bucks but we're a team that competes at a high level each night, things will turn." -- Bucks coach Jason Kidd
Seen: Making his home debut with the Wizards, Pierce was ejected after picking up two technical fouls with 7.0 seconds remaining in the first half.
Following a Wall turnover, Pierce was called for a clear-path foul as Knight led a fastbreak. The clear-path foul call was upheld upon review, but Pierce continued to argue with official Jason Phillips.
Next: The Bucks play four games in five nights next week, beginning with a trip to Indiana to face the Pacers on Tuesday night. Milwaukee then returns home Wednesday for a game against the Chicago Bulls.
Follow Andrew Gruman on Twitter
---