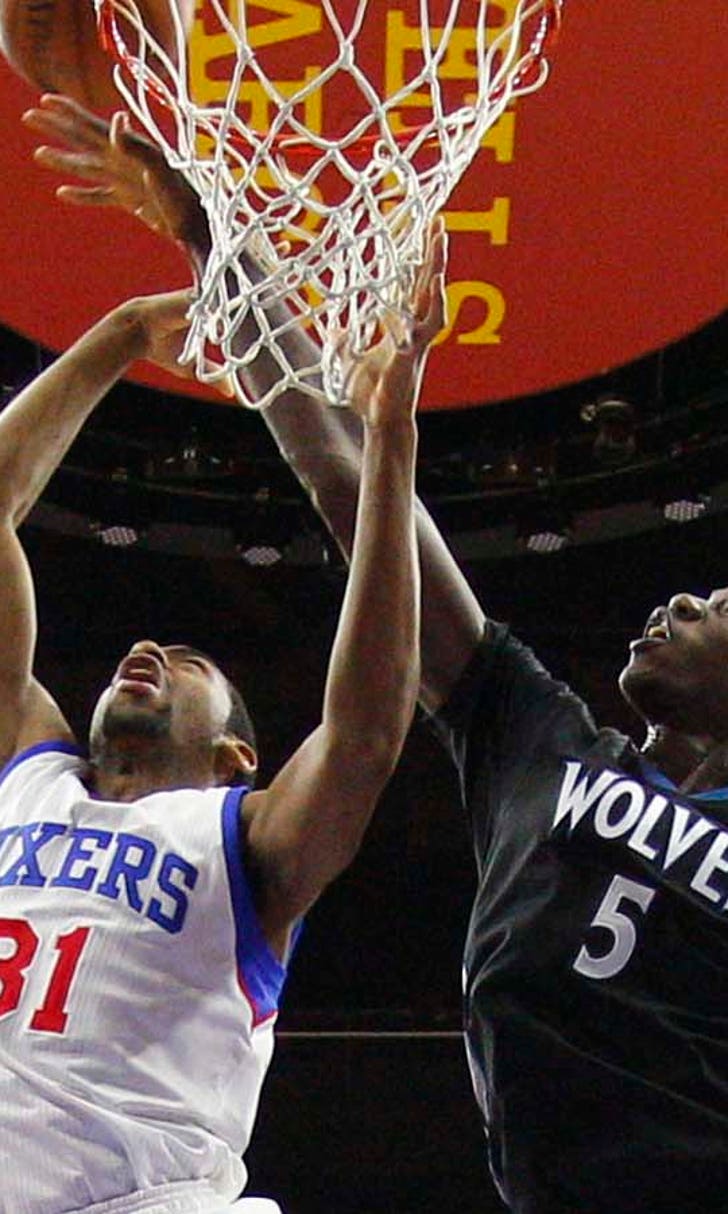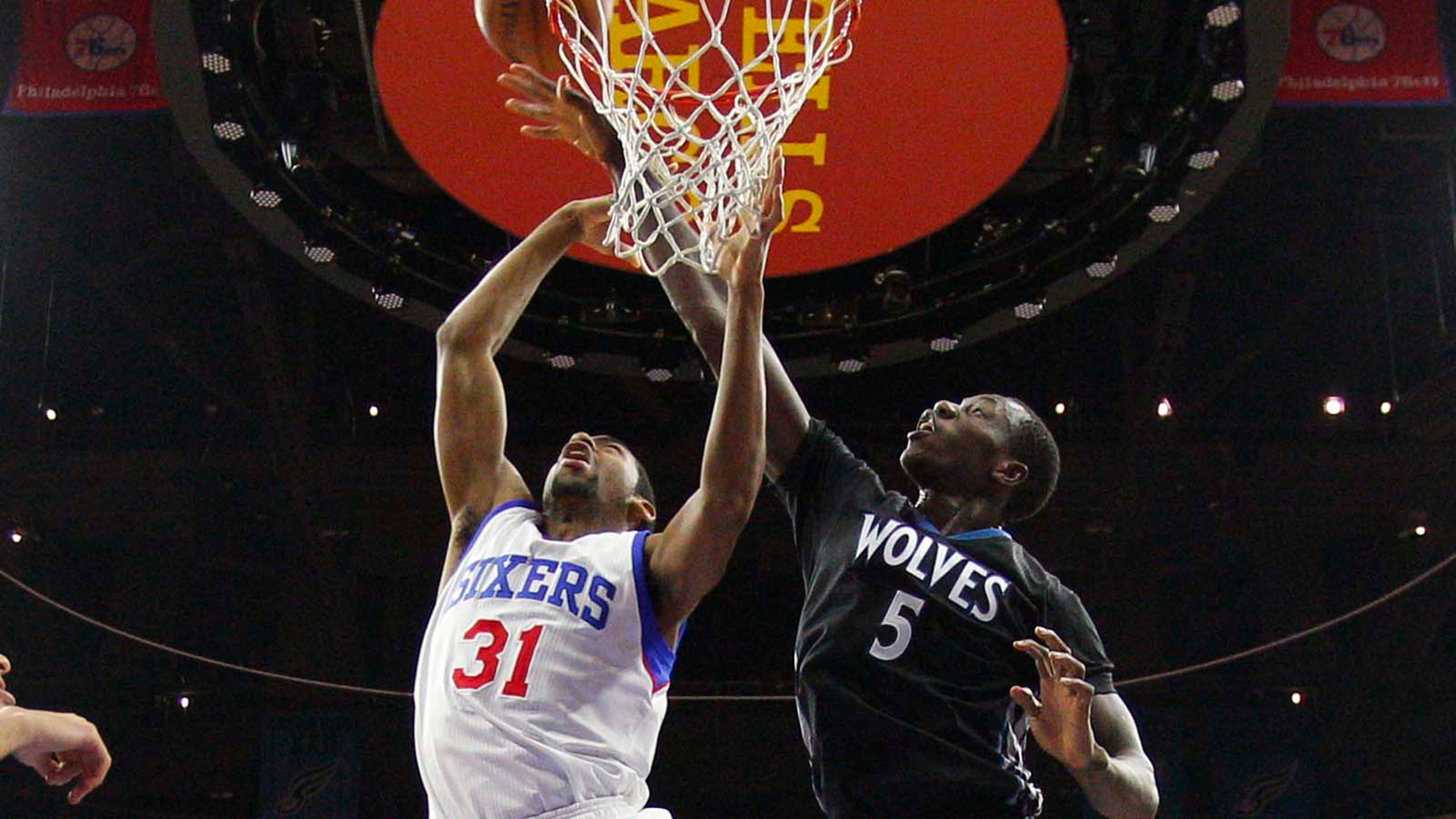 Road Reaction: 76ers 103, Timberwolves 94
BY foxsports • January 30, 2015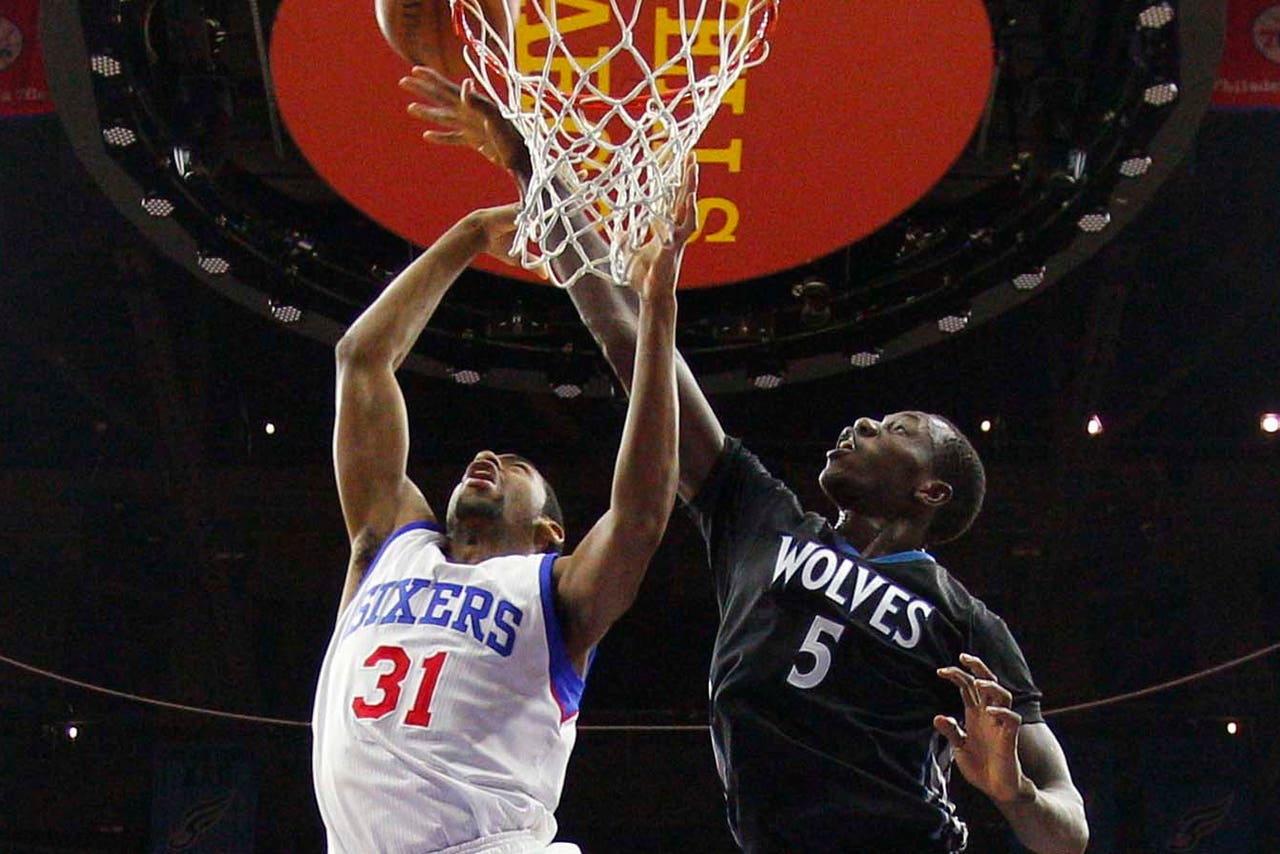 Friday night presented the Wolves a rare opportunity against a team in a rebuilding situation akin to that of Minnesota itself.
Five BBVA Compass Rising Stars Challenge participants -- Minnesota's Andrew Wiggins, Zach LaVine, Gorgui Dieng and Philadelphia's Michael Carter-Williams and Nerlens Noel -- suited up at the Wells Fargo Center. These are two teams stocked with young talent looking toward the future amid a woeful present.
And somehow, the Timberwolves (8-38, the NBA's worst record), even with veterans Kevin Martin and Nikola Pekovic back in the fold, weren't able to keep up.
With fellow Rising Stars honoree Shabazz Muhammad, point guards Ricky Rubio and Mo Williams and utility man Robbie Hummel all out with injuries, Minnesota's still a shorthanded club. But it's now 0-2 against a Philadelphia (10-37) organization that's shown little interest in sacrificing its draft lottery position the past couple seasons.
The Sixers surged ahead in the fourth and held off the Wolves' comeback attempts, prohibiting them from accruing their first back-to-back wins of the season.
1 big moment: Three minutes, 40 seconds into the fourth quarter, Robert Covington drilled a 3-pointer that made it 88-78 -- the largest lead of the game for either team. It had been mostly a four-point game since early in the first.
2 top performers: Pekovic had another solid outing since coming back from ankle and wrist injuries, accumulating 18 points on 6-of-9 shooting and seven rebounds. But he had just two points after halftime. Second-year guard Michael Carter-Williams was all over the box score, recording his third triple-double this season with 17 points, 10 boards and 10 assists.
3 key stats: Friday night's contest pitted the NBA's worst defense -- Minnesota, giving up 107 points per game and allowing opponents to shoot a league-highest 49.3 percent from the floor -- against its worst offense -- Philadelphia, scoring 89.5 points per game and shooting 40.8 percent.
After missing 31 games, Pekovic averages 13.7 points and 5.3 rebounds in six contests. He's started the past four games alongside Dieng and played 26 or more minutes each time out, including 31:13 on Friday. But the most pronounced interior presence Friday night was Philadelphia's Nerlens Noel, who scored 14 points on 7-of-8 shooting and blocked six Minnesota shots.
The Wolves had more turnovers (16) than field goals (12) in the second half after trailing by just two at the break.
Said: "Nobody want to be last. Everybody wants to win games. I think that's why everyone plays a sport; because you like to win. Otherwise you can work at office, have a regular job, go finish your paperwork and go home. You don't have to win anything.  . . . We're kind of born competitors. I still believe in this team. We've got a lot of pride to show." -- Pekovic on having the league's worst record
Seen: LaVine twisted his ankle with 6 1/2 minutes left in the third quarter and had to go back to the locker room. He returned at the fourth quarter's 8:42 mark but played just three more minutes, all with limited mobility.
Also seen: Before the game, the Sixers presented Wolves power forward Thaddeus Young three framed jerseys with his name and No. 21, which he wore in Philadelphia for seven years before being traded to Minnesota in the offseason. It wasn't a triumphant first game back for Young, who went 3-for-10 from the floor for 10 points with seven rebounds and four assists.
Next: The Wolves' most anticipated matchup of the season is finally here, as Minnesota hosts Cleveland and estranged star Kevin Love on Saturday in the power forward's first trip back to the Twin Cities.
Both teams will be on the second day of back-to-backs; the Cavaliers beat Sacramento 101-90 at home Friday night, procuring their ninth win in a row. LeBron James missed Wednesday's game at Portland with a sprained right wrist but came back Friday to tally 19 points, seven assists and four steals. Love, meanwhile, had a game-high 23 points and 10 rebounds for his 26th double-double this season.
Follow Phil Ervin on Twitter
---