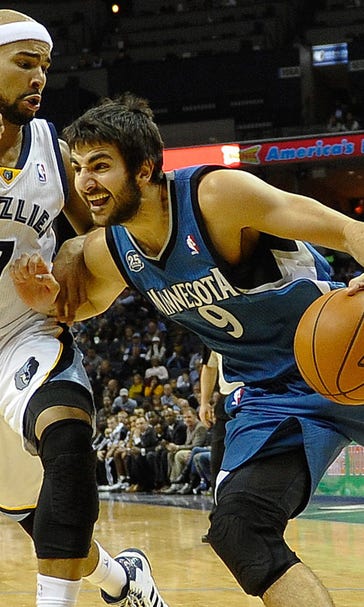 Ricky Rubio knows he has to play better late in games
BY foxsports • December 18, 2013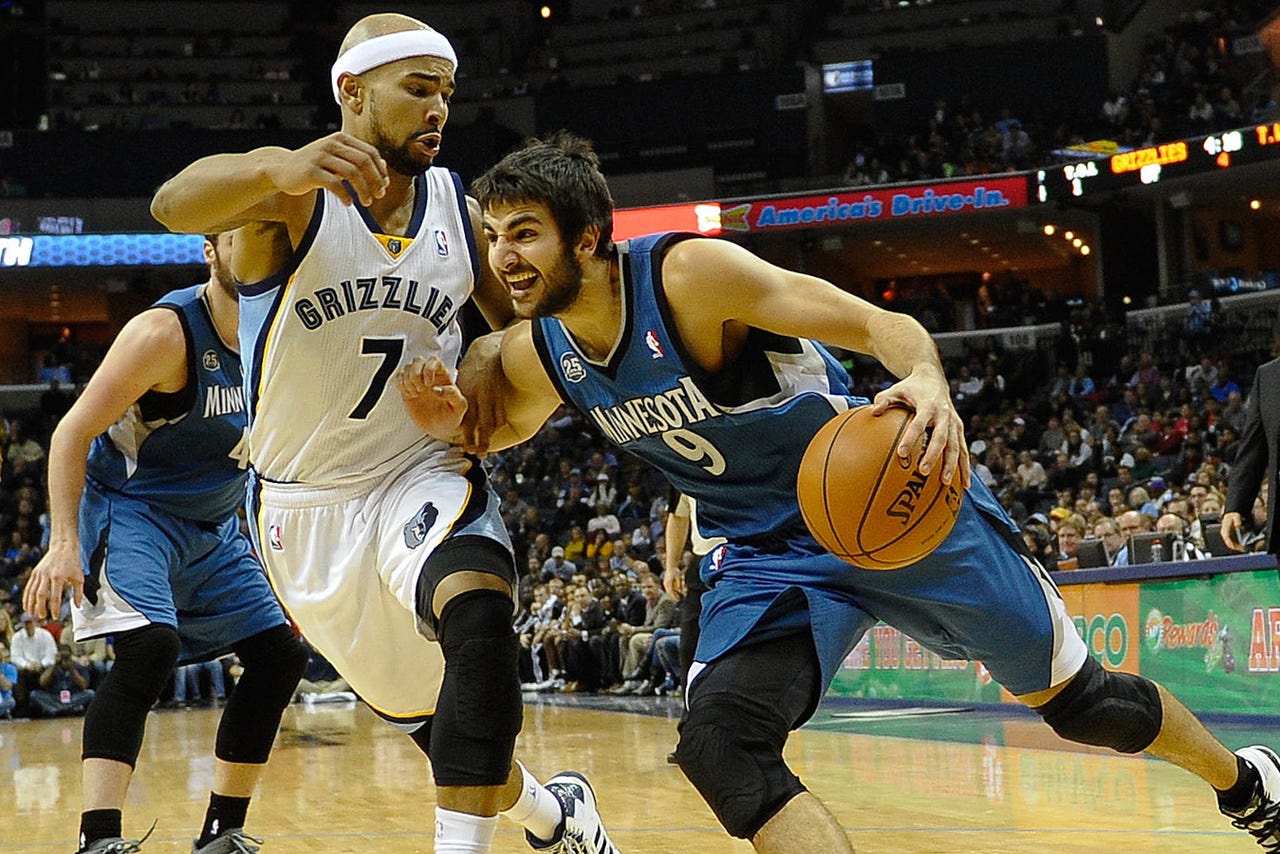 MINNEAPOLIS -- Ricky Rubio hates it.
But he gets it.
With a game on the line in the fourth quarter, Timberwolves coach Rick Adelman is going to go with the hot hand -- not necessarily the top player. For Rubio, that has meant fourth-quarter benchings against Cleveland, Washington, Miami and, most recently, Boston this season.
"I always want to play," Rubio said. "I understand. The players who are playing a good night, that's the players (Adelman) goes with. I accept it and I'm gonna try to play good every night to be on the floor in the fourth quarter."
Problem is, that strategy hasn't produced a desirable outcome.
In those four aforementioned contests, including a 101-97 setback Monday in Boston, Minnesota is 0-4. Rubio has shot a combined 5-for-28 in those games -- 2 for 12 on Monday -- and hasn't displayed the rhythm or energy Adelman desires, prompting him to insert J.J. Barea.
The speedy, veteran Puerto Rican can drive and create. He can hit 3s. But he is also capable of big-moment blunders, including a widely-errant 3 with 24.9 seconds left against the Celtics as the Timberwolves trailed by just a point.
Before Monday, Rubio was making Adelman's decision on whom to play at the point late a no-brainer.
Rubio scored at least 12 points in each of his previous four outings, including a 21-point outburst last week against Philadelphia. In three of those four games, the distributor-defender had six or more assists; in all four, he recorded at least two steals.
It's up to him to replicate such performances if he wants to play -- not watch -- during crunch time, Rubio said.
"I want to get that feeling out of me by taking more shots (in practice), doing extra work," said Rubio, whose 8.0 assists per game are tied for fourth in the NBA. "That's what I've been doing all of my career."
Cunningham, Martin may sit out: As of Wednesday afternoon, the statuses of Kevin Martin and Dante Cunningham were unclear for Minnesota's game against Portland.
Martin sat out Monday's contest with left knee soreness, and Cunningham rolled his ankle late in the loss. Both participated in the Timberwolves' shootaround Wednesday morning, though Martin left without speaking to the media.
Cunningham stuck around and told reporters his ankle is "feeling pretty good, but it's still a little swollen."
Around the 4-minute mark in the fourth quarter Monday, Cunningham and Celtics center Jared Sullinger both skied for a rebound near the perimeter. Cunningham came down on Sullinger's foot and rolled over the outside of his ankle, falling and writhing in momentary pain.
"I let out a little war cry," Cunningham said Wednesday, a small brace on his left ankle. "I did. I'll admit that. Honestly, it was more the shock than anything. I knew I was in the air. I knew I had a lot of pressure going down on it."
But team trainers told him his fall, in which he didn't try to remain upright, prevented any serious damage.
Cunningham shot, ran and jumped like he normally would during shootaround and described his status as a game-time decision.
"If I can run, if I can move, if I can benefit this team, I'm gonna play," said Cunningham, who scored a season-high-tying 12 points Monday.
Martin's knee began nagging him in Detroit last Tuesday. In his three active games since then, he went 5-for-24 from the field and scored 19 points combined.
In Martin's two absences this season -- the first stemming from flu symptoms -- Robbie Hummel has started at small forward, shifting Corey Brewer over to  shooting guard in Martin's stead.
Love praises Aldridge: Kevin Love isn't arrogant or naïve enough to think he doesn't have competition as the NBA's premier power forward. With Wednesday's matchup comes a stark reminder.
Trail Blazers star LaMarcus Aldridge has inserted himself into the conversation this season, displaying an ability to take over games and helping Portland to a startling 22-4 start that has it atop the Western Conference standings. He entered Wednesday scoring 23.6 points per game -- second among league power forwards behind Love's 25 -- and shooting 48.6 percent to Love's 44.3.
That's partially a product of an offensive skill set that resides almost exclusively inside the 3-point line. Aldridge has developed a deadly midrange jumper to go with his long, 6-foot-11 frame.
"I think point guards and power forwards are probably the two best positions at this point," said Love, who has attempted 156 3-pointers to Aldridge's two. "LaMarcus and myself are right up there with the best power forwards. I always have respect for what he's able to do. We all make our impact on the games in different ways but are almost equally effective."
Follow Phil Ervin on Twitter


---