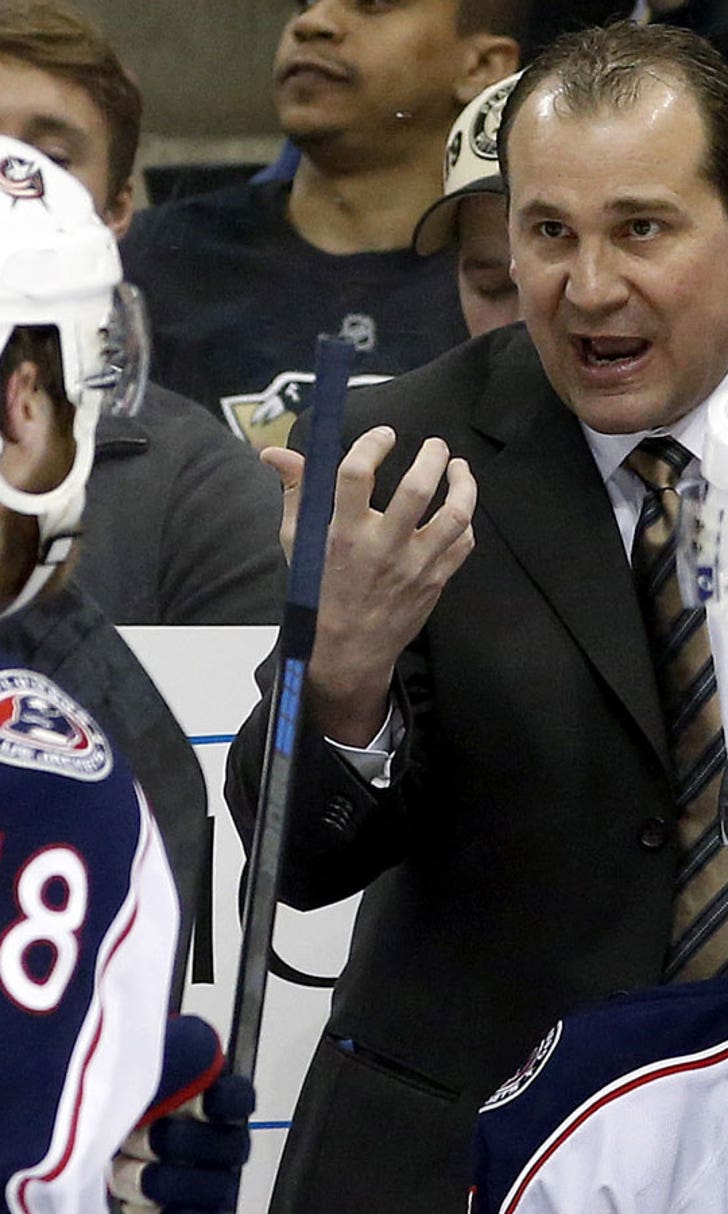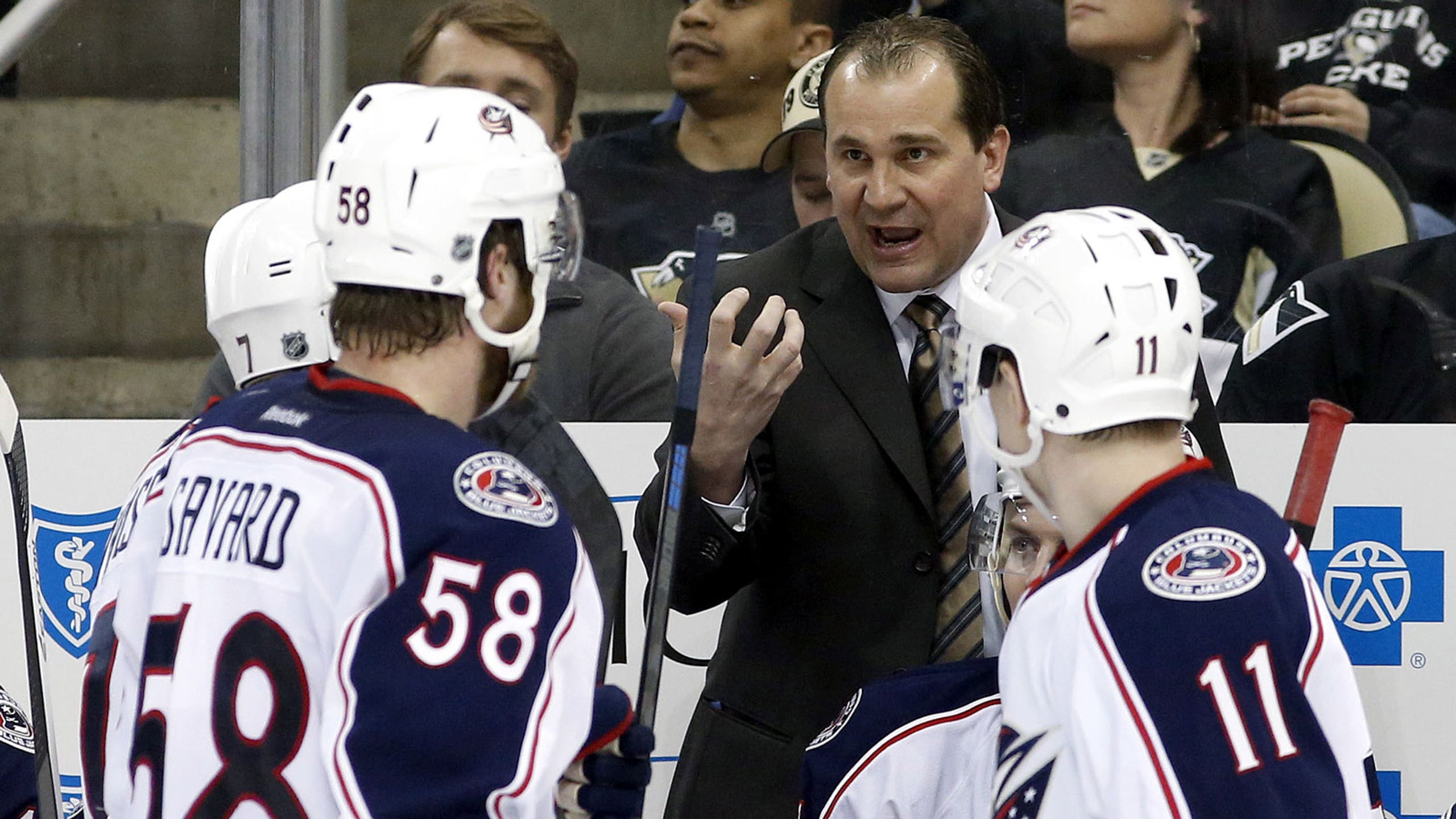 Richards: 'Individuals have to get better, our team has to get better'
BY foxsports • March 6, 2015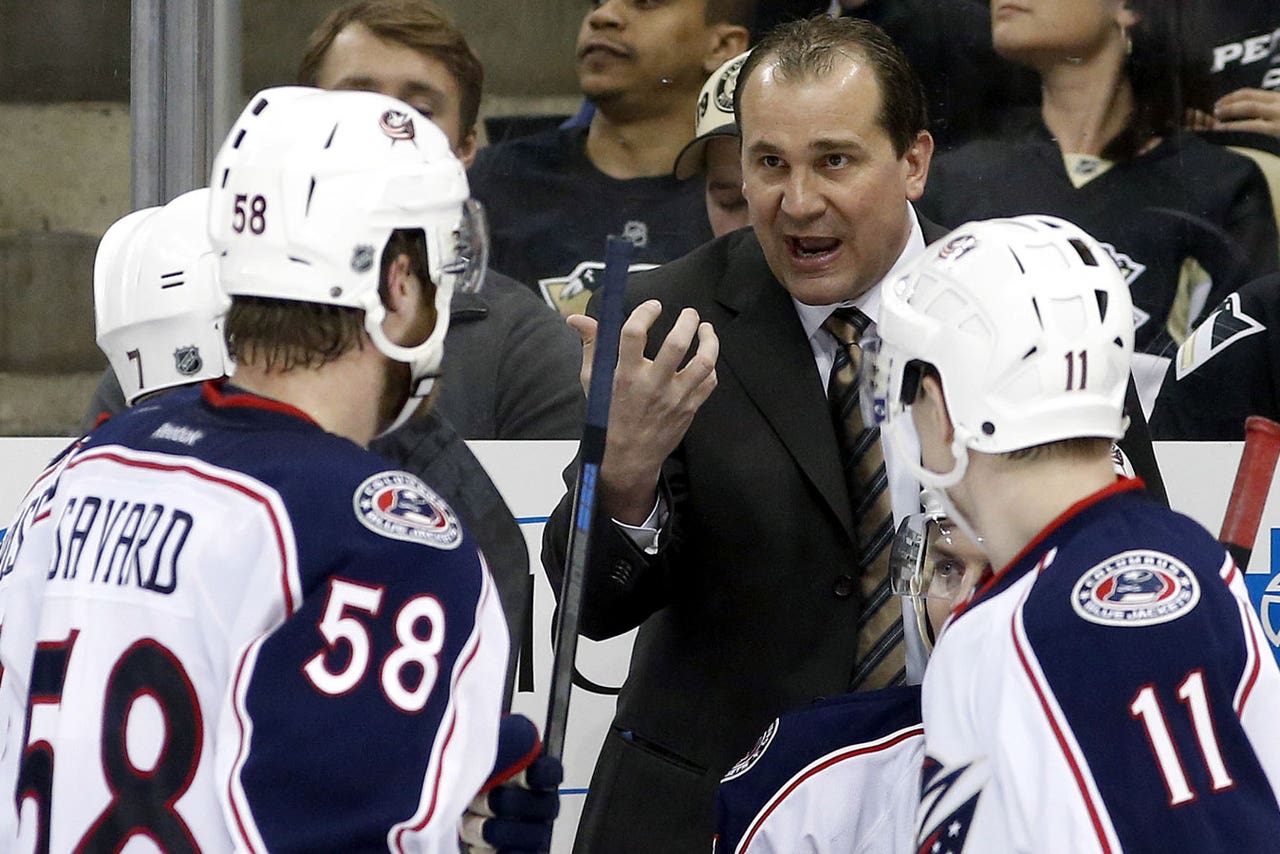 A strong eight-game stretch has the New Jersey Devils still believing they can reach the playoffs.
Handing the Columbus Blue Jackets an eighth straight loss may seem mandatory to those hopes.
Cory Schneider has beaten the Blue Jackets more than any opponent and the red-hot goaltender will likely get the start Friday night at home for the Devils.
Also playing in their favor is Columbus' dreadful history in New Jersey. The Devils are 6-0-1 with one tie at home in the all-time series.
New Jersey (27-27-10) won 3-1 at home over Central Division-leading Nashville on Tuesday to improve to 6-1-1 in its last eight games.
General manager/co-coach Lou Lamoriello insisted the Devils still had postseason aspirations, even after he dealt away veteran stars Jaromir Jagr and Marek Zidlicky.
"We've got the same mentality we've had right through this process," Lamoriello said. "Every game is like a playoff game. We take one game at a time, not thinking beyond that. That's the attitude in that room. That's the attitude of the coaches."
The Devils have killed off 21 of 22 penalties in this stretch, and Schneider has been a big reason why. He has posted a 1.33 goals-against average in the last eight games with two shutouts.
"I think it's all about confidence," said Schneider, whose .951 save percentage since the All-Star break is among the league's best. "When you struggle, you don't have confidence. Right now, I'm going to work hard to keep mine. I am playing very confident right now, but I don't want to have a bad one. I have to stay on top of my game."
He figures to be confident Friday since he is 9-1-1 with a 1.71 GAA in 11 starts against Columbus (26-33-4), including a 33-save effort in last Saturday's 2-0 road victory. Schneider has captured both home starts against the Blue Jackets since joining the Devils.
"I think Cory's the answer," center Mike Cammalleri said. "We know he's going to be solid every night. We know what we're going to get. I can't say enough about the way he plays and how much he means to this team."
Cammalleri has six goals and three assists in a seven-game point streak. He hasn't had an eight-game run since Jan. 8-30, 2009, with Calgary.
When these teams met last weekend, former Devils winger David Clarkson made his Columbus debut after being acquired from Toronto on Feb. 26. He won't play in this rematch after suffering a torn oblique muscle in Tuesday's 5-3 defeat to Washington that will sideline him for four to six weeks.
The Blue Jackets fell to 0-6-1 in their last seven games for their second-longest losing streak this season to an 0-8-1 stretch Oct. 24-Nov. 11.
"Our game's got to get better," coach Todd Richards said. "We're trying to build. Individuals have to get better, our team has to get better."
One bright spot Tuesday was the return of Sergei Bobrovsky, who made 28 saves in his first action since Jan. 21 after being out with a groin injury. Bobrovsky has been in the crease twice in his career in Newark, yielding four goals each time in a loss.
Columbus is an NHL-worst 8.7 percent on the power play since the All-Star break, though it has scored with the man advantage in consecutive games for the first time since Jan. 17-19.
---