T.J. Clemmings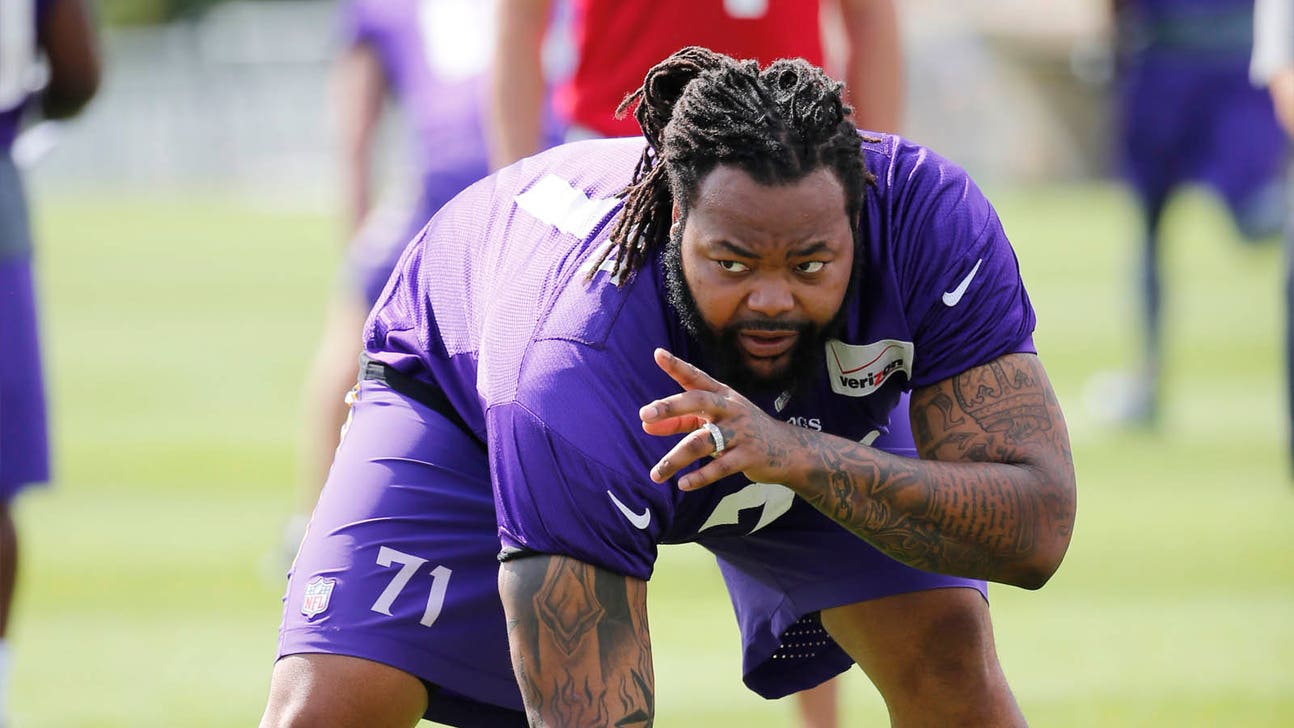 T.J. Clemmings
Returning Vikings OL face competition after 'sporadic' 2015 season
Published
Jun. 7, 2016 10:50 a.m. ET

John Sullivan said he's not focused on battling Joe Berger for the Vikings' starting center job.
Instead, he's focusing on himself during Minnesota's organized team activates, after missing the entire 2015 season with a back injury.
"I don't want to just give you the party answer," he told reporters earlier in OTAs, "but if I come back healthy (and) my back's, you know, fully recovered, I expect to be back in my same role."
Sullivan is one of two Vikings offensive linemen who faces competition for a starting spot after years entrenched as a first-stringer. The other, right tackle Phil Loadholt, is facing competition from newcomer Andre Smith, whom the Vikings signed to a one-year deal in March.
Loadholt hasn't played since November 2014 because of injuries.
Smith's signing was part of Minnesota's effort this offseason to create competition on the offensive line, a unit whose play in 2015 head coach Mike Zimmer called "sporadic." Zimmer brought in Tony Sparano as offensive line coach, and the Vikings signed veteran guard Alex Boone and re-signed guard Mike Harris, giving them nine linemen who have been starters for at least one full season.
"I feel like every other position group on our football team has a tough-minded personality," Zimmer said during the NFL owner's meetings in March. "I don't know that our offensive line did."
"To me, getting this offensive line fixed was my No. 1 priority in the offseason."
It remains to be seen what role Loadholt and Sullivan will have, though coaches have praised the progress of both. Zimmer said last week that Sullivan has come back in better shape and looks completely healthy, adding that Loadholt looks good, too.
Offensive coordinator Norv Turner said Loadholt has a long way to go before he's ready to play in games but appeared confident he could do it.
Loadholt has started 89 games for the Vikings since they drafted him in the second round in 2009, including 78 of 80 regular-season games from 2009-13. He's never made the Pro Bowl, but the website Pro Football Focus gave him All-Pro honors after the 2013 season, calling him "the prototypical right tackle."
Loadholt has missed the past 21 regular-season games, however, with pectoral and Achilles injuries. T.J. Clemmings, a 2015 fourth-round draft pick, filled in for Loadholt at right tackle last year but struggled.
Sullivan was similarly consistent for the Vikings during his first seven seasons, missing just three games after becoming the full-time starter at center in 2009. Berger filled in him for him this past season and was one of the best centers in the league, according to Pro Football Focus.
Zimmer said in March that the coaching staff isn't opposed to looking at the linemen in different positions, noting his desire to create as much competition as possible. The rotations have already started this spring, with Clemmings moving to left tackle to back up Matt Kalil and guard Brandon Fusco moving back to the right side.
Fusco and Harris are competing for the right guard job, while Smith and Loadholt are competing at right tackle. Boone and Kalil appear set at left guard and tackle, respectively, while Berger and Sullivan battle for the center spot.
Berger said he doesn't mind the competition, however. "That's why the NFL is great, because you have that competition," he told Vikings.com. "With the competition, you push each other to be the best you can be."
"At the end of the day, it's how good you can be and not so much the people around you."
Follow Nate Gotlieb on Twitter
---
---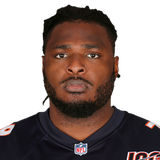 Get more from T.J. Clemmings
Follow your favorites to get information about games, news and more
---