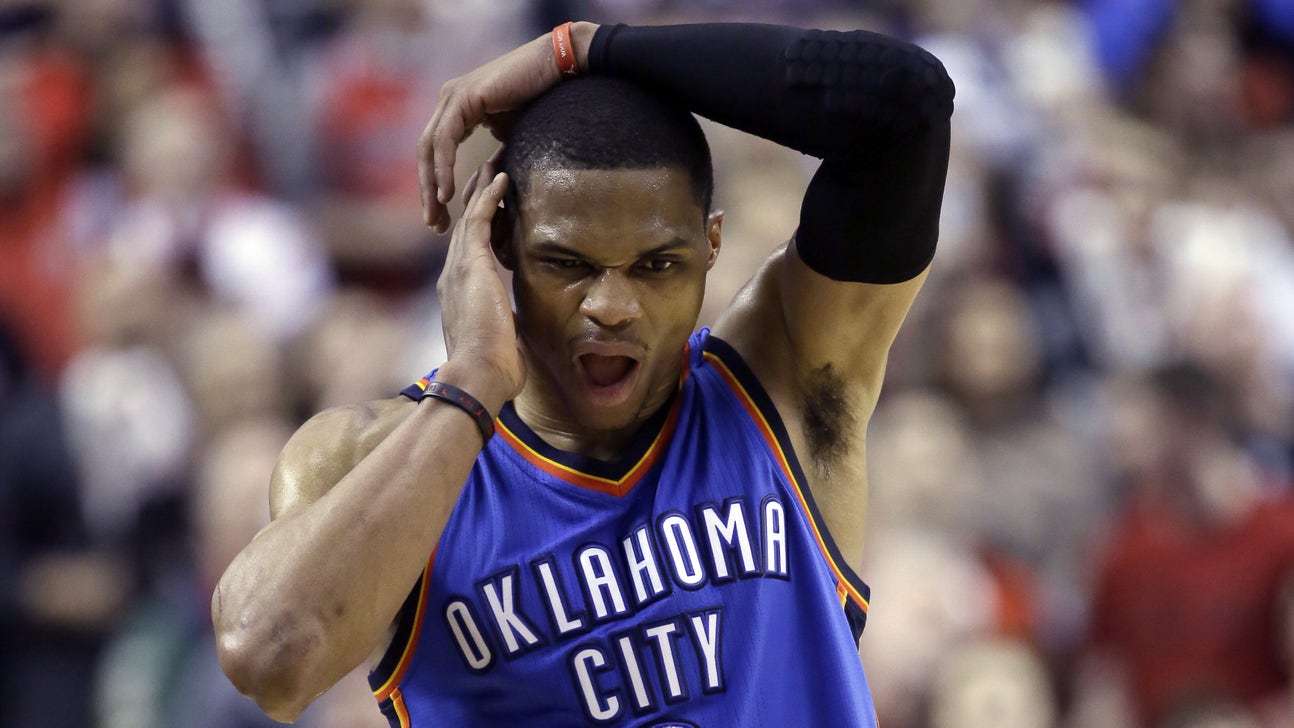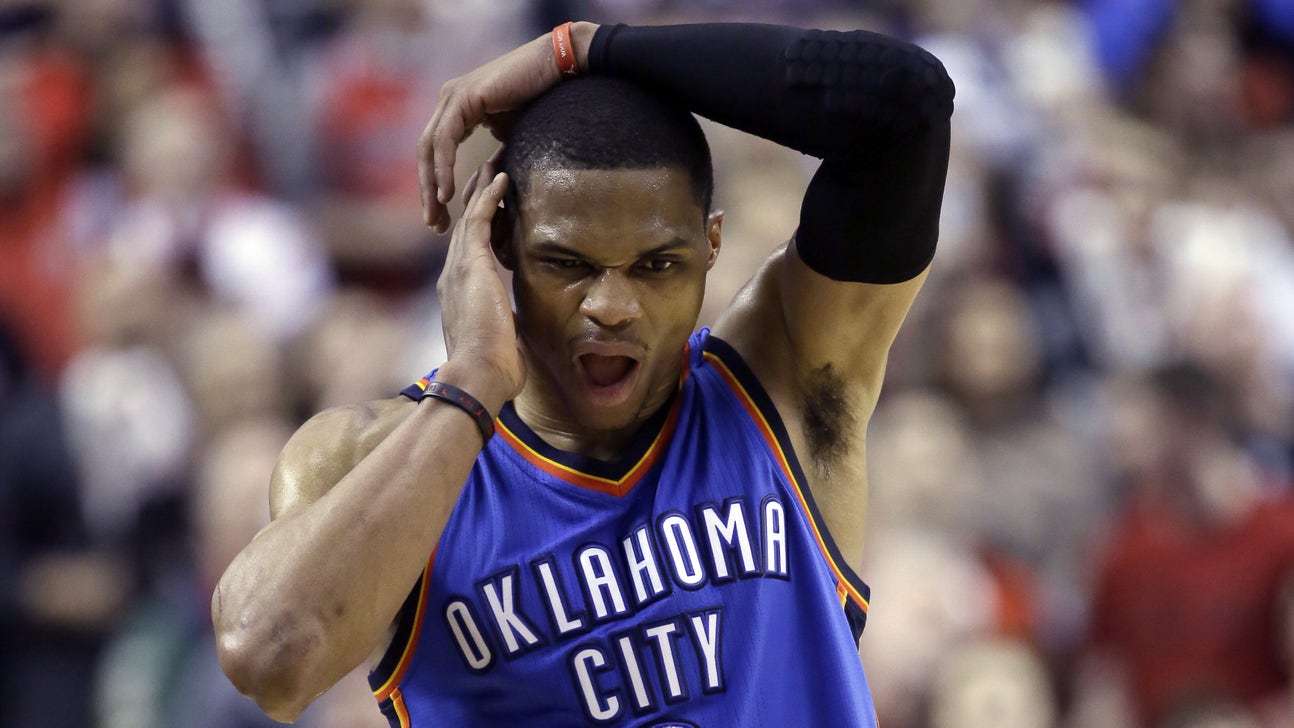 Reports: Westbrook to return for Thunder vs. Sixers
Published
Mar. 4, 2015 12:06 p.m. ET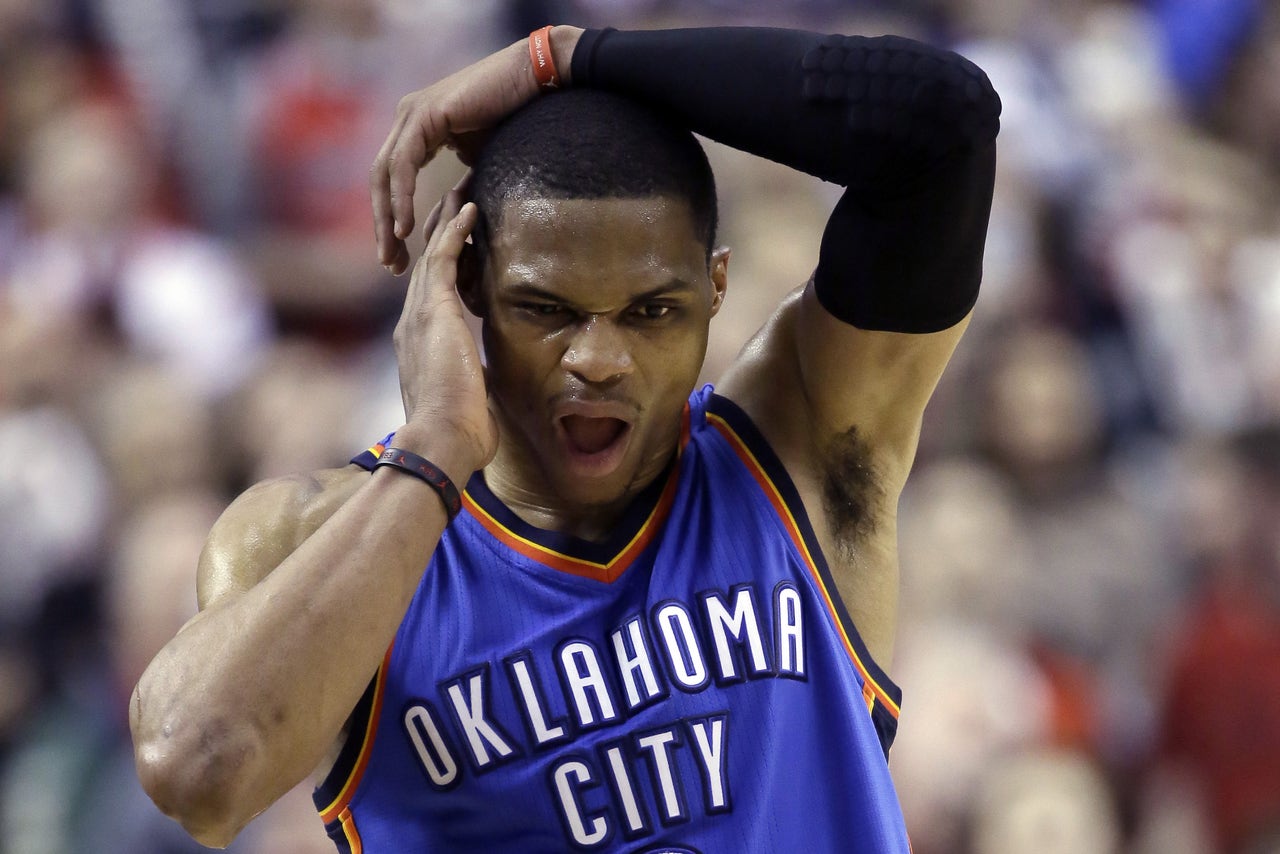 Russell Westbrook will wear a mask over his swollen cheek, but the Thunder All-Star guard said he will play Wednesday against Philadelphia, according to multiple reports.
Westbrook made the announcement Wednesday at the team's shoot-around. 
Westbrook was injured when teammate Andre Roberson kneed him in the head in the final seconds of last Friday's game against Portland. Westbrook finished the game but missed Sunday's game against the Lakers.
Meanwhile, Kevin Durant will not play Wednesday against the 76ers. Durant told media Wednesday at the team's shoot-around he will "no doubt" return this season. Durant has missed 33 games and played in just 27. He is recovering from a second surgery on his right foot which he fractured earlier this season. The Thunder said on Tuesday Durant would be re-evaluated next week at some point.
"Yeah, now I know why I was having so much pain and to have that corrected feels so much better," Durant told The Oklahoman on Wednesday. "It's just a matter of when somebody digs in your foot, you're going to have some pain. The pain I had before is gone, but there's still some pain there obviously from them going in there and stiching me up. I should be fine soon."
Follow Andrew Gilman on Twitter: @andrewgilmanOK
MORE FROM FOX SPORTS SOUTHWEST: 
- Ranking NFL quarterback salaries
- College football's highest paid coaches in 2014
- Oldest player on every NBA team
- Highest paid player of each NBA team
---