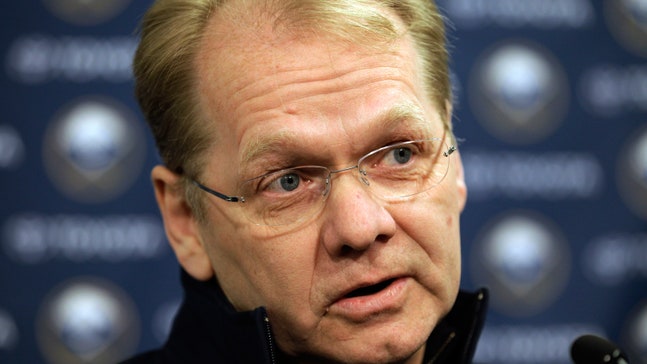 Regier a potential candidate for Coyotes' assistant GM post
Published
May. 4, 2014 1:23 p.m. EDT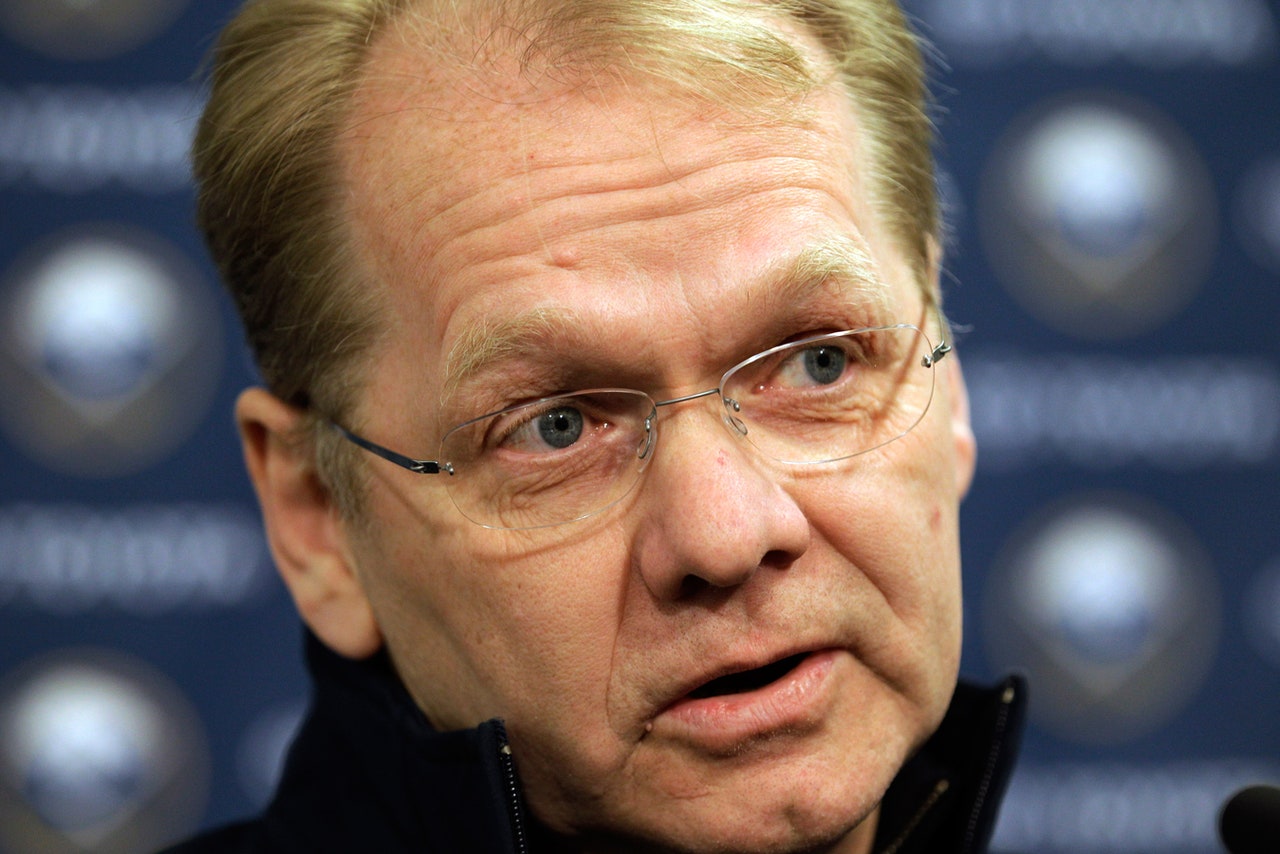 When considering potential replacements for Coyotes assistant GM Brad Treliving, one name to keep near the top of the list is former Sabres GM Darcy Regier.
Regier has ties to Coyotes GM Don Maloney from their days in the Islanders organization. Maloney was New York's GM from 1992-95. Regier was the Islanders' assistant GM for part of that time, and served as interim GM when Maloney was fired during the 1995-€"96 season. 
Regier also served as director of hockey administration for the Islanders and supervised the club'€™s amateur development. The Islanders' International Hockey League affiliate (the IHL used to be the NHL's main feeder) won back-to-back championships -- the Denver Grizzlies in 1994-95 and Utah Grizzlies in 1995-96).
Regier was named the Sabres' GM in 1997 and served in that capacity until 2013, becoming the longest-serving GM in franchise history. Coyotes fans will remember that he helped engineer a trade with then-Phoenix GM Mike Barnett at the 2003 trade deadline to get Danny Briere in exchange for Chris Gratton (draft picks also were exchanged). 
Regier and coach Ron Rolston were fired lasat November when Buffalo got off to a 4-15-1 start, the start in franchise history and just short of tying the NHL record.
Maloney said last week that the Coyotes were in no hurry to fill the assistant GM position, but it is still be believed they would like to have a person in place before the NHL Draft, which will be held June 27-28 at Wells Fargo Center in Philadelphia. It is even possible the Coyotes could be looking to fill the position before the NHL Scouting Combine, scheduled for May 25-31 in Toronto.
Maloney said the Coyotes would like to increase the roles of senior director of hockey operations Chris O'Hearn and assistant to the general manager/goaltender coach Sean Burke, so it is unclear who will hold which duties.
O'Hearn, 32, is the staff's go-to guy on contracts, the salary cap and the collective bargaining agreement -- a vital role in today's NHL that is often filled by assistant GMs. As for Burke, Maloney acknowledged recently that any additional duties Burke takes on would have to be weighed against his on-ice importance to franchise goalie Mike Smith. Burke is regarded as one of top goalie coaches in the NHL, and he is credited with launching the careers of Smith and Ilya Bryzgalov.
"That's something over the weeks and months ahead we'll talk about and figure out if there is a transition here how we go about making it work for everybody," Maloney said.
If Regier comes aboard, the Coyotes could split up some of Treliving's myriad former duties to make the job a bit more manageable. The Coyotes also are expected to announce a move in their scouting department sometime before the draft. 
Maloney said additional hires would not necessarily be required to relocate to Phoenix. The club's AHL affiliate is in Portland, Maine, making travel cumbersome, although there exists the increasing possibility that the Coyotes will move their AHL affiliate closer to home after next season. 
"Change can be a good thing," Maloney said, "Bringing in fresh ideas, fresh voices, a new look at our organization. To me, I'm excited about that possibility even though we will miss Brad."
Treliving was named Calgary's GM last week, replacing Jay Feaster, who was fired in December. He also interviewed for the Buffalo GM spot that was filled by Tim Murray, and Maloney said a third, unidentified club had called recently to inquire about Treliving, a British Columbia native, for its vacant position. 
"I could have remained in my position with the Coyotes and been content for the rest of my career," Treliving said. "It was a good situation, and I worked with great people. But I'm looking forward to this challenge. Now I just have to get used to snow in May again."
Treliving was back in the Valley this weekend to close out various affairs. He will begin looking for a home in the Calgary area soon. Coyotes co-owner George Gosbee and a handful of other co-owners have ties to the Calgary area, and Treliving said he will lean on them for realtor advice when buying a home.
"We might be in a slightly different tax bracket," Treliving said, laughing, "but I'm sure they'll be a great resource."
Follow Craig Morgan on Twitter
---