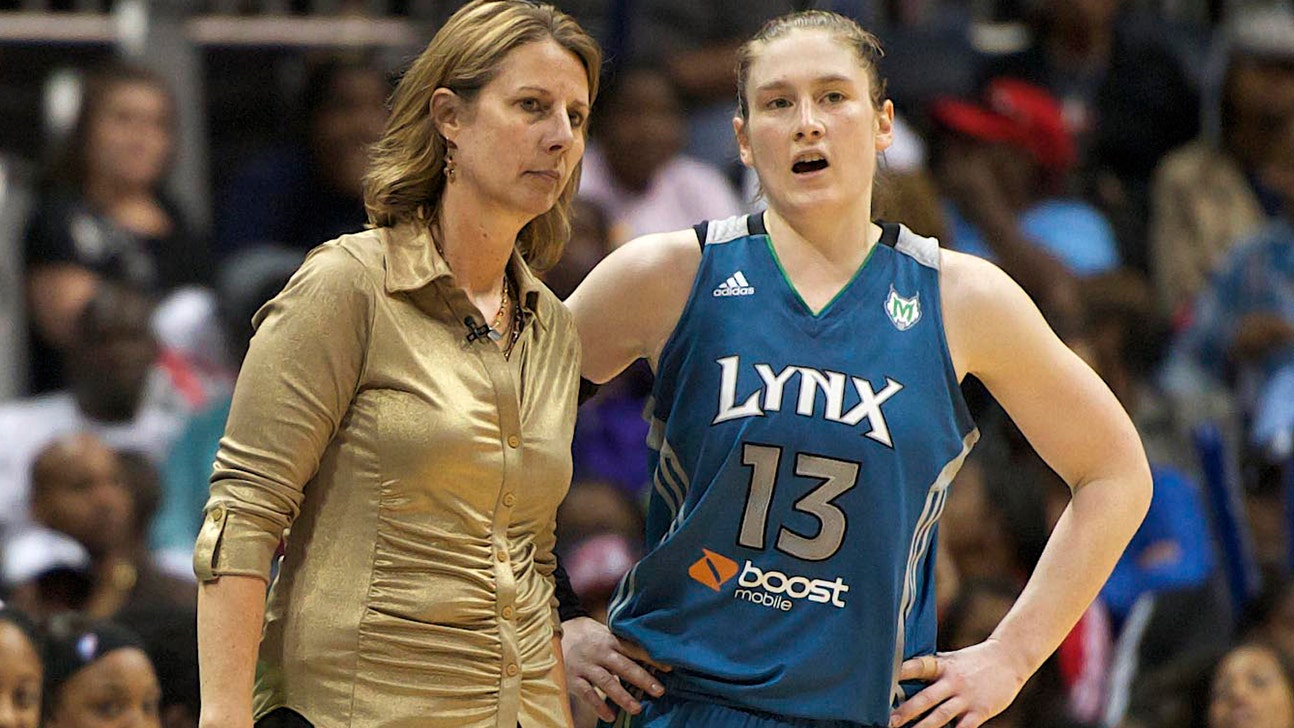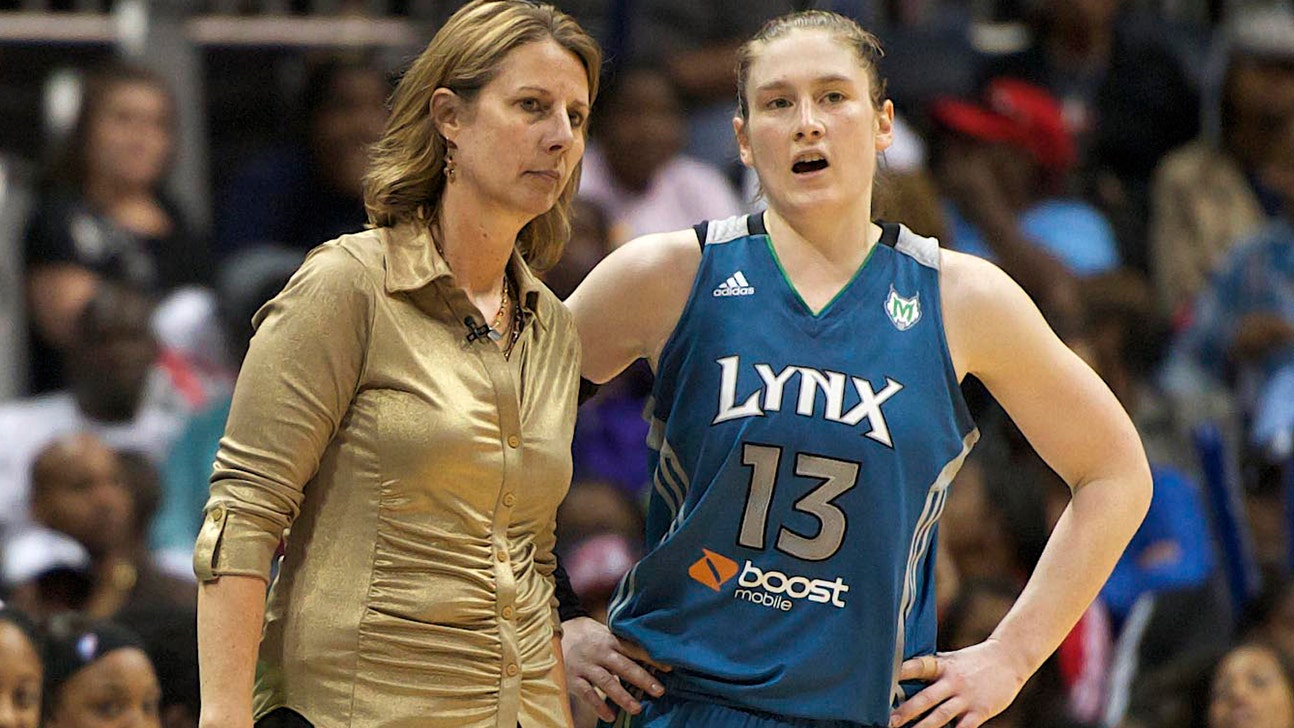 Reeve and Whalen's close bond central to Lynx's success
Published
Aug. 8, 2014 10:00 a.m. ET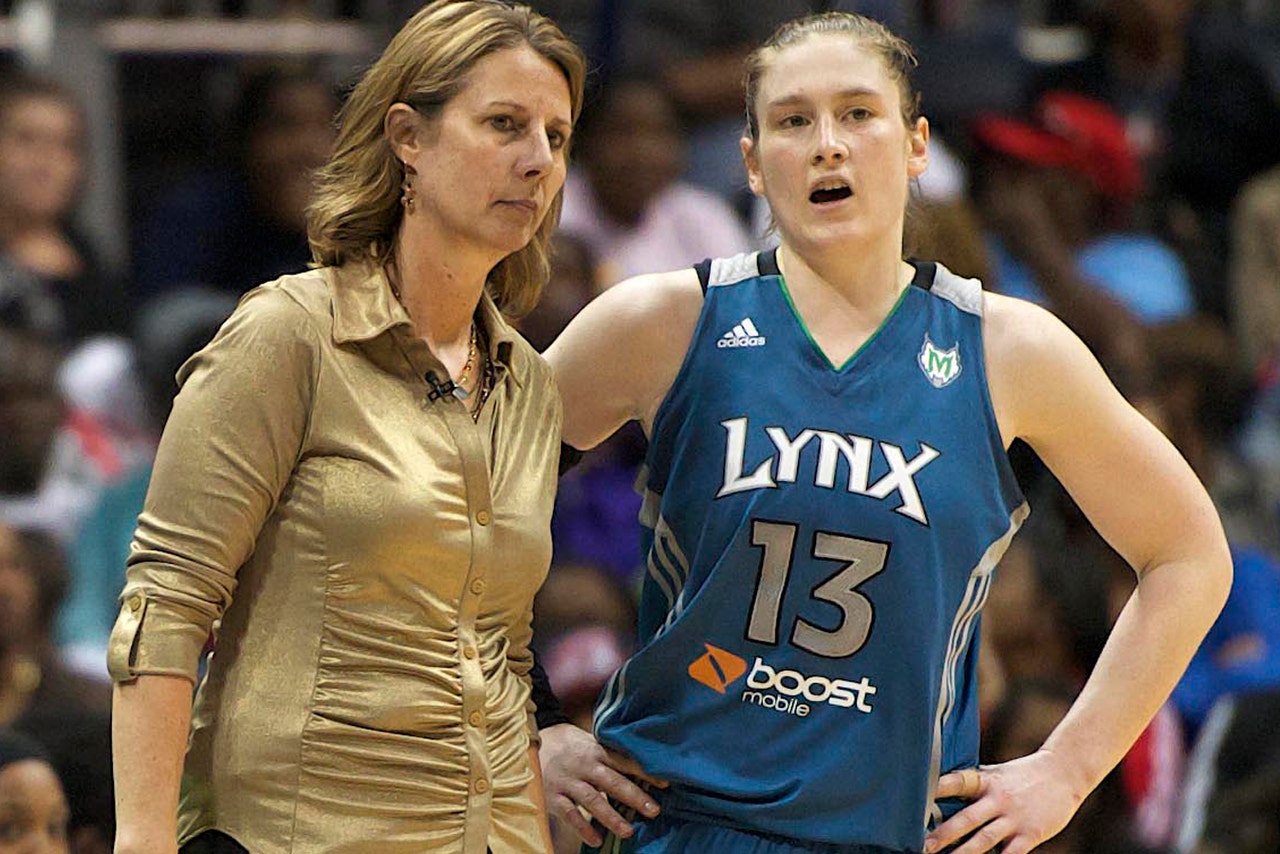 MINNEAPOLIS -- Every Lynx home game, it's the same.
Cheryl Reeve makes her way out to center court, sometimes with a Gatorade can in one hand. Not long after, point guard Lindsay Whalen joins her there.
The two converse for 10-15 minutes. The discussion starts with how their afternoons have treated them. It ends with specific, joint directives for certain situations in the contest to come.
What's the No. 1 play-call option when teams send a defender up to defend the pick-and-roll? What defensive calls are most conducive to stopping this particular lineup? Who's the first entry-pass option in a particular set as it pertains to the opponent's defense that night?
"It helps both of us," Reeve, the overseer of two WNBA titles in her four years here, told FOXSportsNorth.com. "I've got to be ready for my talk with Whay. If I'm not ready, and I'm not giving her good information, then that's gonna go into the game."
Once that game gets rolling, the banter continues. Short, quippy dialogue. Continued conversation as to adjustments and play sets.
Reeve is the voice. Whalen is the messenger.
"Just being able to have that constant communication and we're talking throughout the game whether it's up, down, good, bad, we're always talking," Whalen told FOXSportsNorth.com. "It makes it fun."
It makes the Lynx championship-chasing engine go, too.
The pair showed up on the Twin Cities scene at the same time. Reeve took over for departed Jennifer Gillom on Dec. 8, 2009 and in her first month on the job provided input in the trade that sent Renee Montgomery and the 2010 WNBA Draft's first overall pick to Connecticut in exchange for Whalen and the draft's second overall selection.
Reeve didn't just see a hometown girl who'd led the University of Minnesota to the Final Four and captured the heart of women's basketball fandom in the state. She saw a point guard that could become her mouthpiece on the court.
"For me, what I like is just the connection to a player as competitive and as heady as she is," Reeve said, "because you want that player to be an extension of the staff and to always be connected and in tune to what we want to do, what we need that day. That's where Lindsay's so good."
In claiming two of the past three WNBA crowns and playing in the past three league finals, the Lynx have seen Maya Moore rise to superstar prominence. They've seen Seimone Augustus parlay her savvy veteran status into making big-time plays on a remarkably consistent basis.
But it's Whalen who is the team's undoubted and unquestioned floor general, and much of that's attributed to her relationship with Reeve.
"It's pretty unique to be able to just -- that's the culture that she's created it here," said Whalen, who heading into Thursday night's game against Chicago ranked second in the league in assists (5.5 per game). "It's about family, it's about team. It's about you get to know the people on and off the court, what makes people go, what makes people tick."
When Reeve wants something communicated to Minnesota's younger core, she often hears Whalen do it before even being directed to. When the team gives up a miniature run and needs some sort of galvanizer, it's typically Whalen as she crashes into the lane for a tough layup or forces a timely turnover.
The 32-year-old Hutchinson, Minn., native plays with the same grit and zeal that her 47-year-old friend and mentor coaches with.
This isn't the first such rapport Reeve's built with her point guard. As an assistant in Detroit, she took Katie Smith under her wing and developed a noticeably tight bond there.
But with Whalen, Reeve said, it's even more frequent and more personable.
"When you see us walk into practice, she'll be over there doing her stretching, I'll say 'hello, hello, hello' (to other players), but with her I go and we conversate," Reeve said. "We'll talk about current events. We'll talk about last night's games around the league. We'll talk about maybe something that happened in our game, and a lot of times it's that conversation that I take into the (post-practice huddle) with the team based on information I've gathered, maybe things that . . . Lindsay shared with me that I want to share with the team."
The results have been self-evident. Aside from the championships, Whalen has earned all-WNBA first-team honors twice during her time here and in just four-plus seasons has broken the franchise's career and single-season assist records.
She's also enjoyed the heck out of getting to know Reeve so well.
"We always have some interesting conversations, too, some good one-liners," Whalen said. "It's usually pretty funny. We keep it loose, but we know when it's time to go, it's time to go."
Follow Phil Ervin on Twitter
---