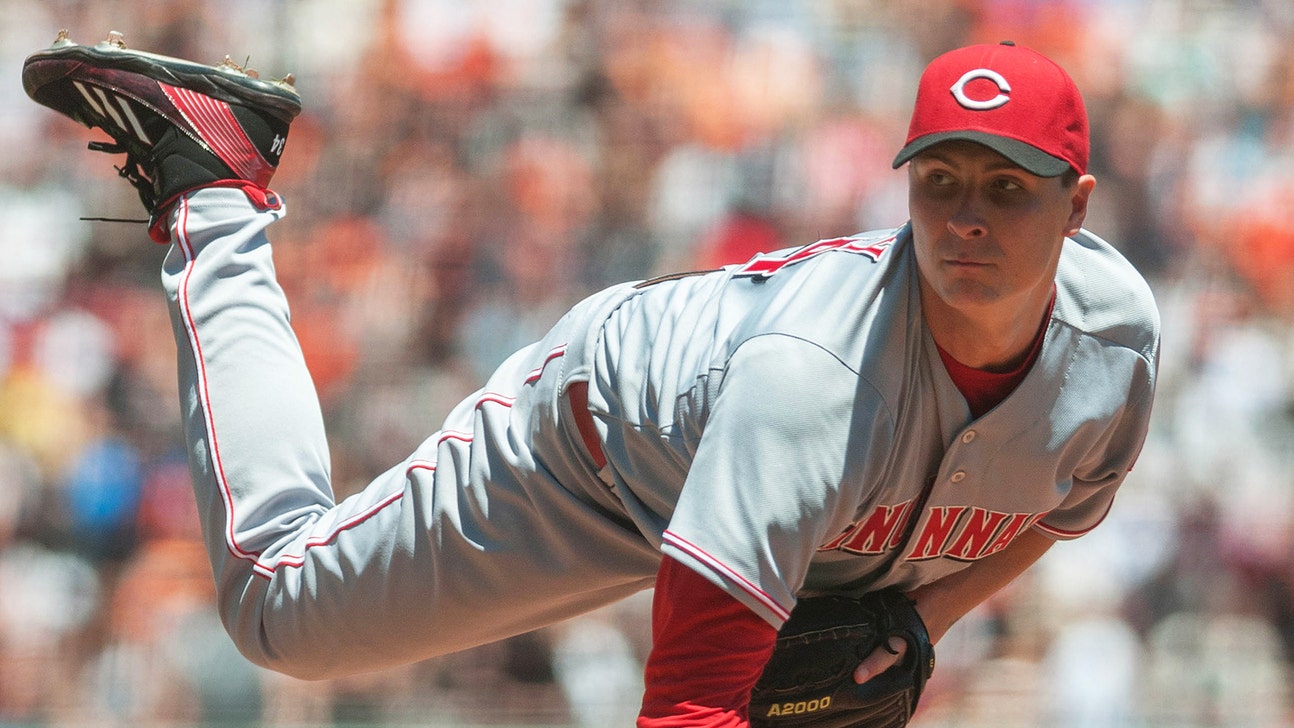 Reds go for eighth straight win over the Marlins
Updated
Mar. 5, 2020 1:09 a.m. ET

A series with the Miami Marlins has helped the Cincinnati Reds get back on track.
The Reds go for an eighth straight win over the Marlins in the third of a four-game set Saturday night in Miami.
Cincinnati (55-54) had dropped 10 of 12 after the All-Star break before winning the first two of this series, including 5-2 on Friday night. The Reds have won six in a row at Marlins Park and nine of 10 overall meetings.
Friday was their highest-scoring game since the break and only their second with at least four runs. Cincinnati hasn't won three straight since a five-game run July 6-9.
"You certainly don't gain ground playing .500 ball, let alone 4-10 since the break," manager Bryan Price told MLB's official website. "We've kind of had to dig ourselves out of the hole we've been in before.
"It's something we're capable of doing. You get that feeling again like we're starting to get that confidence and the flow and the good feeling about ourselves back and the optimism. Those are all good things."
The Marlins (53-56) have lost three in a row following a six-game winning streak that was part of a 9-1 stretch. Giancarlo Stanton hit a solo homer for the third straight game, giving him 26 on the season.
Stanton is tied with Mike Lowell for third in franchise history with 143 home runs. Hanley Ramirez is next at 148 and Dan Uggla tops the list with 154.
"He's swinging the bat," manager Mike Redmond said. "We just have got to get a couple other guys in front of him on base consistently and get some other guys to get some big hits. We've been pretty quiet the last couple of days."
Cincinnati's Homer Bailey (8-5, 4.03 ERA) has been pitching well over the last month-plus but only has one win to show for it. That victory came June 29 at San Francisco when the right-hander threw a three-hit shutout, and the Reds have lost his last four starts despite Bailey posting a 2.67 ERA.
He allowed one run and five hits over eight innings of a 2-1, 15-inning defeat to Arizona on Monday as Cincinnati managed six hits and struck out 18 times. His teammates have handed him eight runs of support over his last four outings.
"There is a lot of heart on this club. We just kind of have to keep believing," Bailey said. "... It's not just the hitters, not the defense, not the pitching. Either we're going to have to find a way or we're going to be going home early."
Bailey went the distance in a 6-2 win at Miami on May 14, 2013, allowing six hits and striking out 10 without a walk. He's 2-1 with a 2.68 ERA in six starts against the Marlins.
Garrett Jones is 12 for 39 (.308) with two homers against Bailey, but he's also struck out 13 times.
Nathan Eovaldi (5-6, 4.37) has never faced Cincinnati, whose recent offensive struggles will be a welcome sight to the right-hander. Eovaldi is 0-2 with a 9.92 ERA over his last three starts, and he has posted a 6.41 ERA in his last nine while winning once.
The Marlins rallied from a 6-0 deficit and beat visiting Washington 7-6 on Monday to take Eovaldi off the hook after he gave up five runs in 5 1-3 innings. That performance left him 0-2 with a 9.67 ERA in his last five home starts.
---