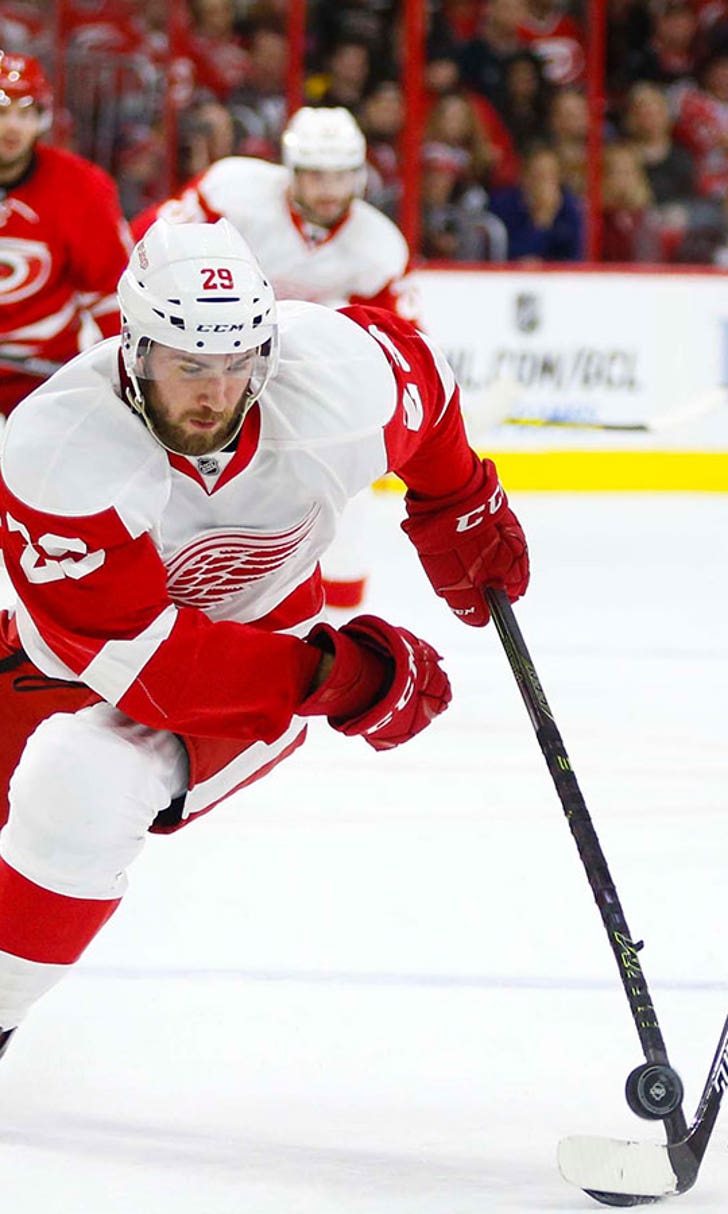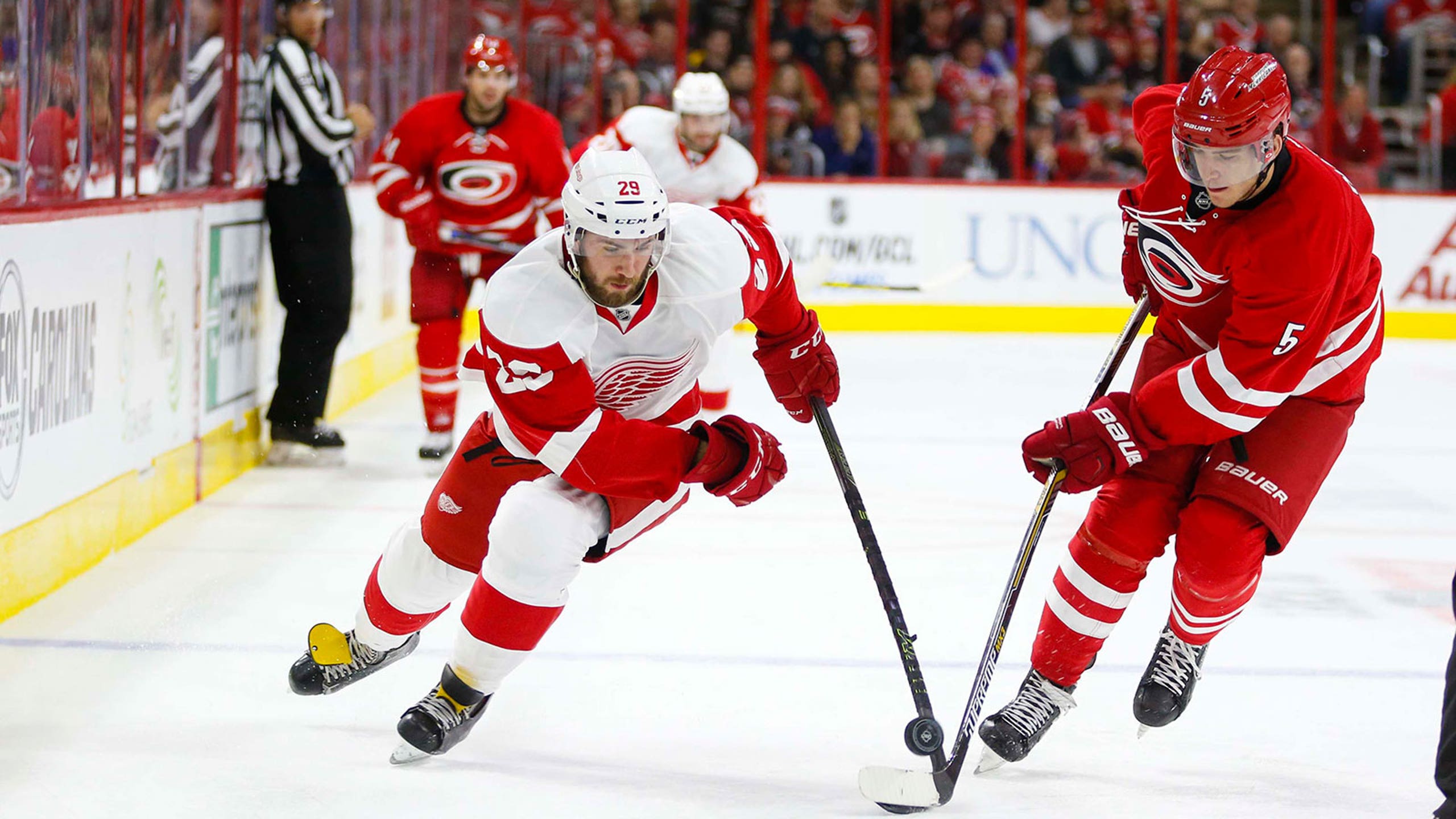 Red Wings go for 4-0 start against Hurricanes tonight
BY foxsports • October 16, 2015
While the Detroit Red Wings are off to their best start in four years, the Carolina Hurricanes hope to avoid another historically bad opening month.
The Red Wings, though, would like to put together a better performance against the Hurricanes than they did last week to extend their dominance of this series Friday night (7 pregame, 7:30 faceoff on FOX Sports Detroit) at Joe Louis Arena.
Henrik Zetterberg stayed hot Tuesday with a goal and an assist as Detroit (3-0-0) cruised to a 4-1 home win over Tampa Bay. He ranks among the league leaders in points (two goals, five assists) and has 11 goals and eight assists in 14 career meetings with Carolina.
Dylan Larkin has had an assist in each of the first three games, though Justin Abdelkader did not score after totaling four goals in the first two. The Red Wings have scored at least three times in each contest during its best start since opening 5-0 in 2011-12.
"The line looks great," Zetterberg said. "But it is only three games, so we don't want to get carried away. There's a long season left."
Detroit ranks near the top of the NHL in penalty killing, allowing one goal in 12 situations. The squad, however, could be missing one of its best penalty killers with center Luke Glendening questionable after getting hurt on a blocked shot Tuesday.
The Hurricanes don't appear to match up well, allowing four goals in each of the past two games and going 1 for 13 on the power play through three.
Carolina (0-3-0) is hoping to avoid its second straight winless October after going 0-6-2 during the worst start in franchise history in 2014-15. Justin Faulk is the only player with more than one point.
"We've got a lot of young guys in the room, guys who are still learning," center Jordan Staal told the team's official website. "Hopefully myself and the other guys can start playing better and start to show the young guys how the Hurricanes want to play hockey."
Carolina will turn back to Cam Ward in the opener a seven-game trip after Eddie Lack allowed three goals on 29 shots in Tuesday's 4-1 home loss to Florida. Ward is 1-4-1 in his last six starts against Detroit, including a 4-3 home loss Saturday when he made just 15 saves.
The Hurricanes had 2-1 lead in the third period before Teemu Pulkkinen scored twice and Abdelkader added a goal to help the Red Wings overcome a sloppy start.
"We didn't play that game, to be honest with you," defenseman Niklas Kronwall told the team's official website. "The first two periods were (34-8 in shots). We weren't even there."
Petr Mrazek stepped up with a career-high 44 saves in his only start. Coach Jeff Blashill won't announce whether Mrazek or Jimmy Howard will get the nod until closer to game time.
Mrazek has a 1.33 goals-against average in winning each of his three career starts versus Carolina, while Howard is 3-2-0 with a 1.99 GAA in five meetings.
The Red Wings have won four in a row and 10 of 12 against the Hurricanes. At Joe Louis, Detroit is 17-1-0 with one tie in this series since 1990.
Detroit's Johan Franzen and Darren Helm will be sidelined as they recover from concussions. Danny DeKeyser will be out at least one more game due to an ankle injury.
---
---