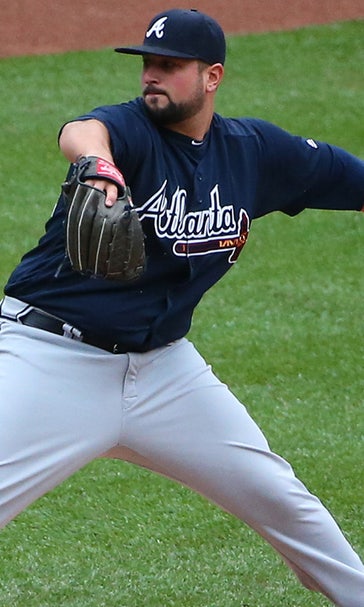 Record-setting Hunter Cervenka giving Braves lefty presence they've been lacking
May 10, 2016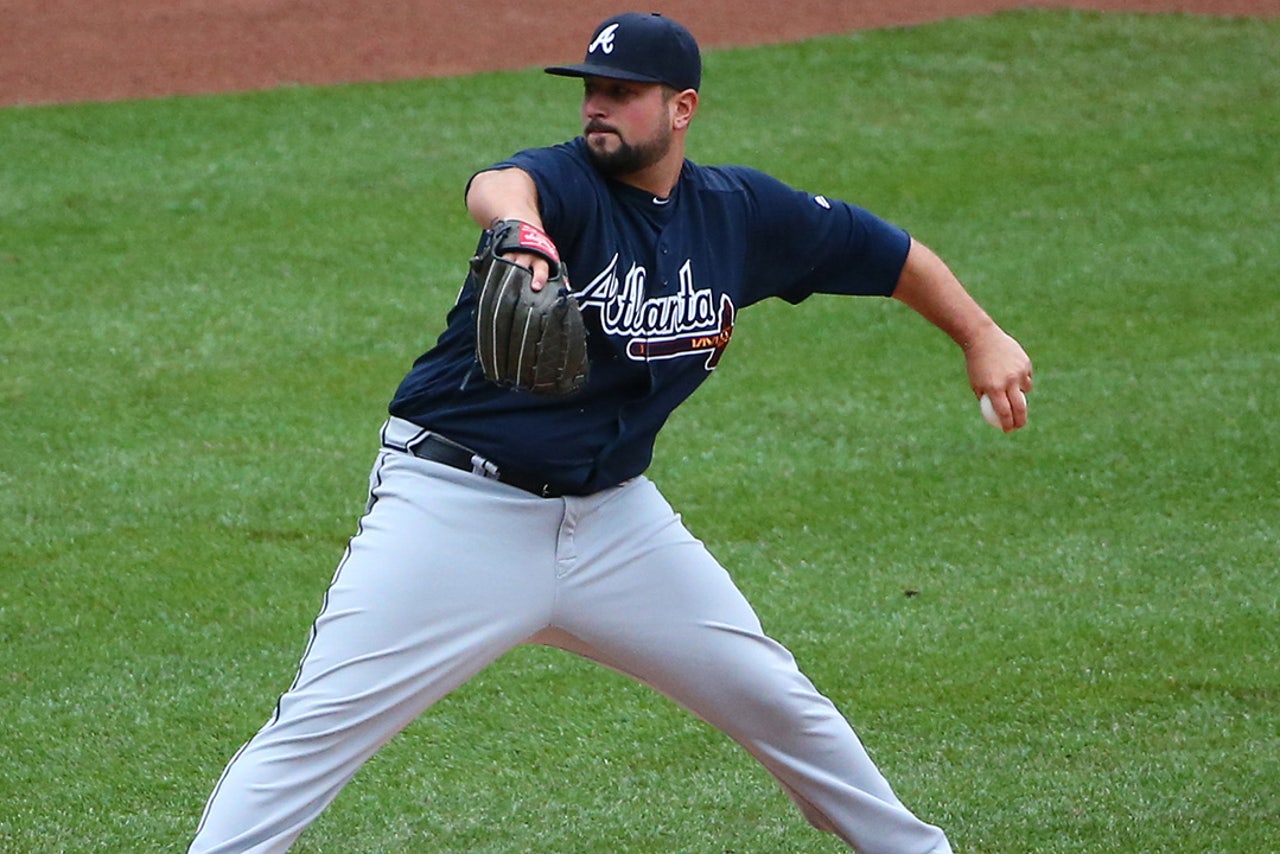 ATLANTA -- The last time Hunter Cervenka took the mound he made Braves history, running his streak of scoreless appearances to start a career to 14.
The MLB record is still a ways off -- Brad Ziegler set that with 29 for the A's in 2008 -- but even getting to this point is a staggering thought for the left-hander.
"I can't even begin to describe what's going on," Cervenka said before Monday's series opener against the Phillies. "(I'm) just going out there each night and trying to compete and to get outs and help the team win, even if we are behind in games, coming in and keeping it close and getting the job done."
He's done that since making his debut on April 12 against the Nationals, and after allowing a single to Daniel Murphy, the first batter he faced, hasn't given up another since over a string of 34 batters and 9 2/3 innings.
That's included reigning National League MVP Bryce Harper, the Marlins' since suspended batting champ Dee Gordon, the Dodgers' Adrian Gonzalez and the Mets' Curtis Granderson (twice), all of whom struck out swinging. He got the Red Sox's David Ortiz to ground out with a runner in scoring position and the Braves up 5-2, and in his last outing against Arizona, ended the seventh by fanning David Peralta, the NL's leader in triples.
"I've just had this attitude that no one's better that me and I'm going to go out and compete and make you hit it," Cervenka said. "I'm not trying to finesse anybody. I'm going out there and 'Here it is. Hit it.'"
This season, the Yankees' Andrew Miller and Dodgers' Adam Liberatore are the only other lefty relievers to throw more than seven innings without having allowed a run, but Liberatore has given up five hits in his seven frames and Miller has yielded seven in 11 2/3.
Cervenka's path to the majors was a winding one. Originally drafted by the Red Sox in the 27th round in 2008, he was the player to be named later in a 2012 deal between Boston and the Cubs. But released by Chicago's Triple-A affiliate, he found himself in a Sugar Land Skeeters uniform in the independent league in Texas.
After eight appearances he joined the Braves in July and gave up just one run -- unearned -- over 17 games and 20 2/3 innings in Gwinnett and Double-A Mississippi.
Since Luis Avilan's breakout 2013 in which he posted a 1.52 ERA in 75 games, the Braves have struggled to find a consistent left-handed presence out of the bullpen.
Last year they didn't have lefty with an ERA under 3.38, going through Ross Detwiler (7.63 ERA in 24 games), Andrew McKirahan (5.93 in 27 games), Dana Eveland (5.40 in 10 games), Matt Marksberry (5.01 in 31 games), Avilan (3.58 in 50 games) and Ian Thomas (3.38 in five). This season they returned Eric O'Flaherty, who posted a 1.99 ERA in Atlanta from 2009-13, but the now 31-year-old is off to a shaky start at 4.70 over 15 games.
Ian Krol, acquired from the Tigers in the Cameron Maybin deal, had been seen as a strong option in spring training, but he started the year in Triple-A. He rejoined the Braves' bullpen on Monday, but does so with a 4.38 ERA in 12 games in Gwinnett in tow; and while the Braves attempted to meet their left-handed needs during the Rule 5 with the acquisition of Evan Rutckyj, he was ultimately send back to the Yankees.
It was an issue Cervenka was all too aware of when he decided to rejoin the Braves this season.
"When I got here and saw what was going on (with the left-handed relief) ... I had no option to but to sign back as a free agent this offseason and come into camp and hopefully be the guy this spring," he said.
That didn't work out, as he started the year back in Mississippi, but continuing his trend, he didn't allow a run -- earned or unearned -- in three innings over two games before his call up.
He may not be able to quantify it, but the 26-year-old journeyman is simply enjoying a chance he wasn't sure would ever come.
"It's nice going out there and getting the ball on a consistent basis and having some faith in me to get the job done," Cervenka said.
Follow Cory McCartney on Twitter @coryjmccartney and Facebook. His book, 'Tales from the Atlanta Braves Dugout: A Collection of the Greatest Braves Stories Ever Told,' is out now, and 'The Heisman Trophy: The Story of an American Icon and Its Winners' will be released Nov. 1, 2016.
---
---