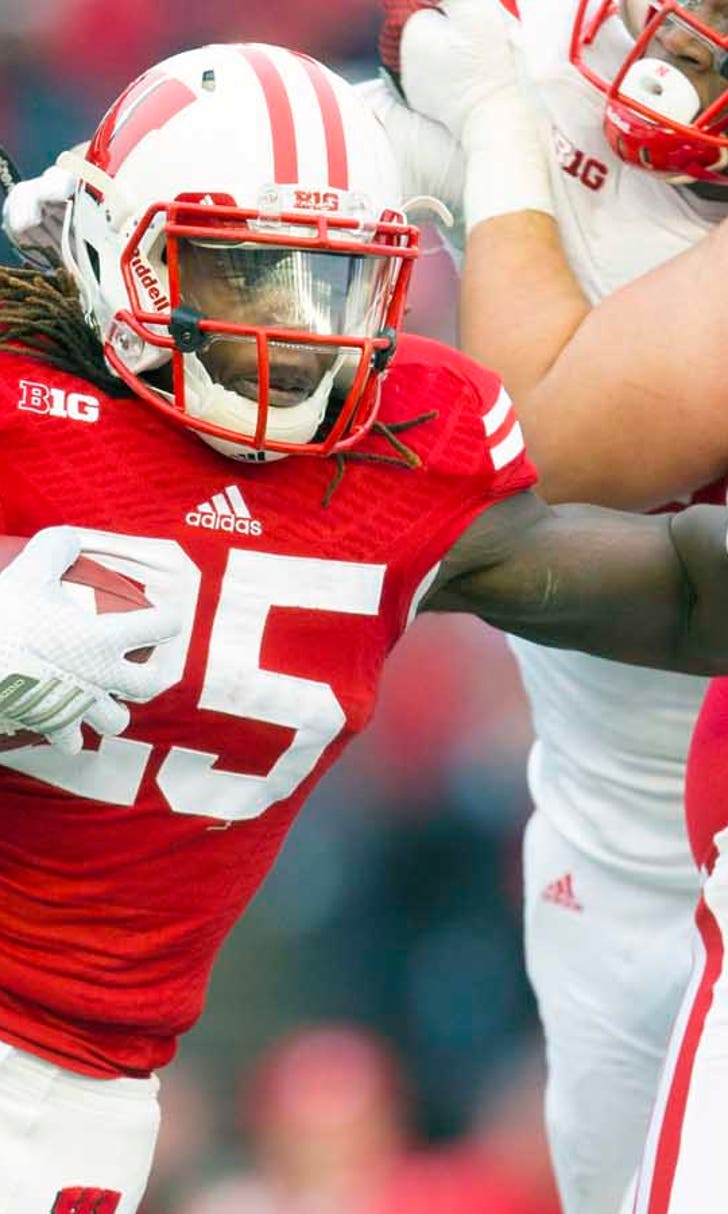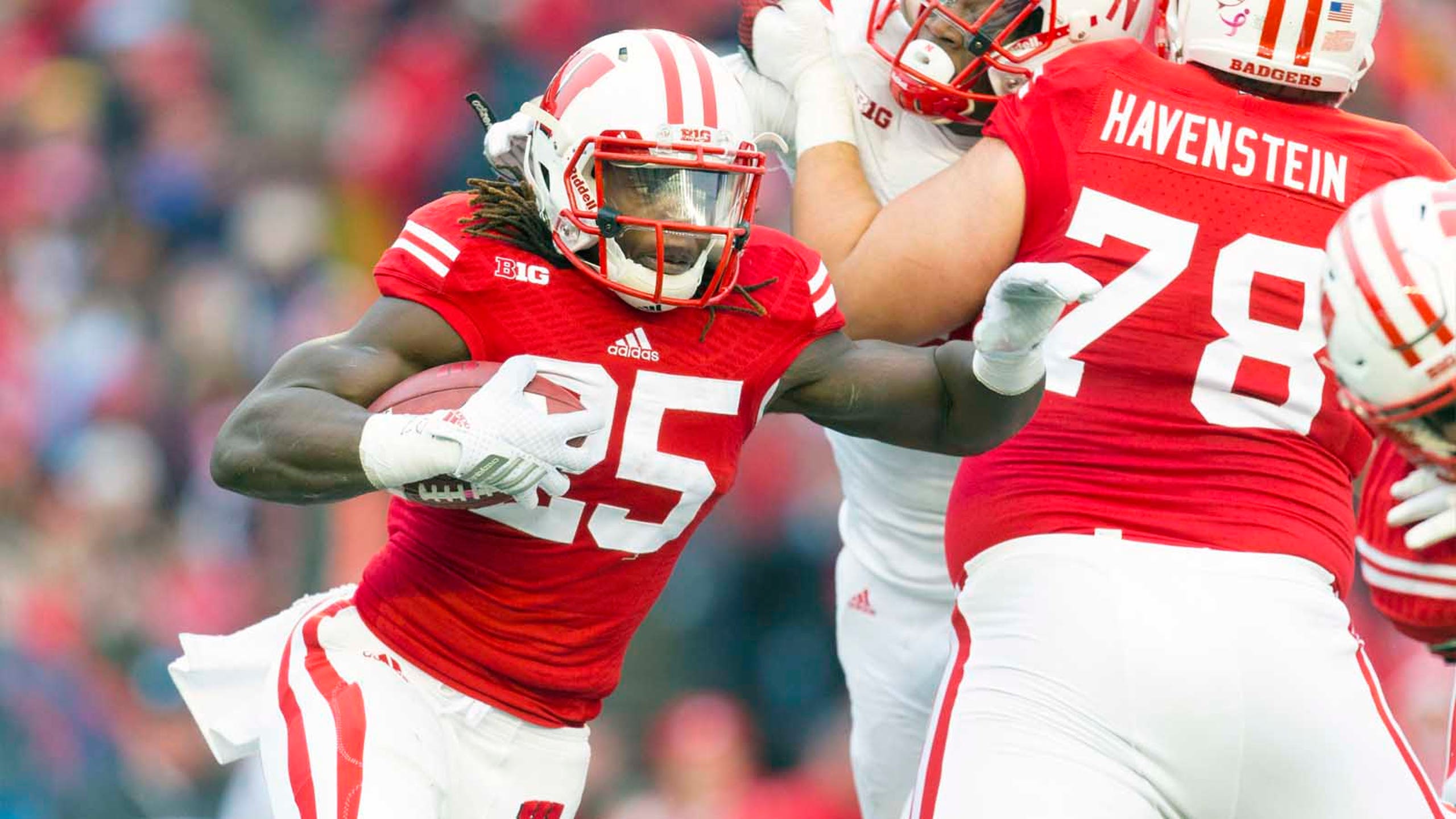 Record-breaking game drives Badgers' Gordon to work even harder
BY foxsports • November 17, 2014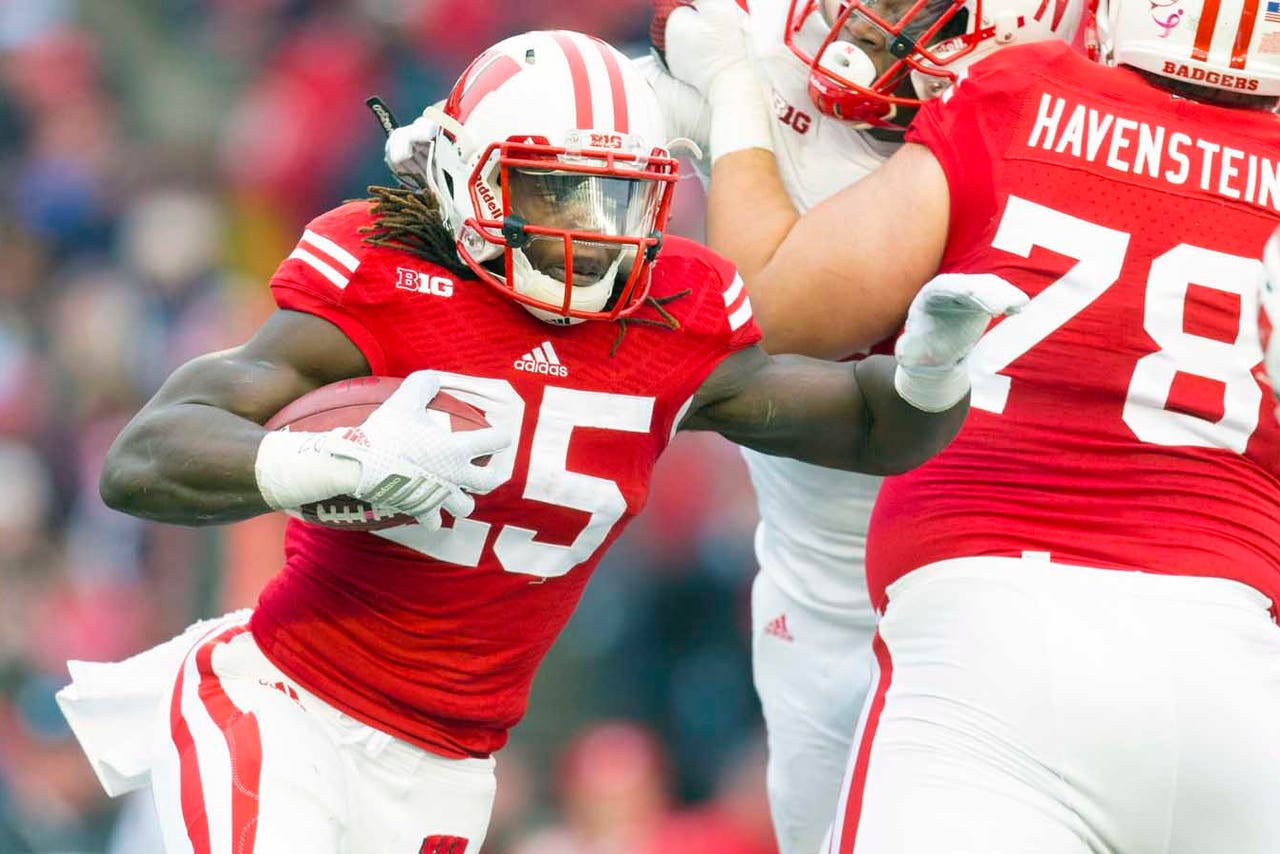 MADISON, Wis. -- The life of a Heisman Trophy finalist 26 days before the official winner's announcement in New York City is a steady stream of interview obligations. SportsCenter. The Dan Patrick Show. A weekly session with local media members. Another radio appearance on ESPN's SVP & Russillo show.
Indeed, Wisconsin running back Melvin Gordon has been a wanted man the past 48 hours.
These things tend to happen after someone breaks the all-time FBS single-game rushing record, with 408 yards in three quarters against Nebraska, on one of the grandest stages the Big Ten has to offer.
"My Twitter's been jumping," Gordon said Monday, noting he received 131 text messages and could not respond to them all. "My Instagram. Everything's just been blowing up. It almost feels unreal."
That's one way to describe the whirlwind that has transpired since Wisconsin destroyed Nebraska, 59-24, on Saturday evening at Camp Randall Stadium to position the Badgers as frontrunners for the Big Ten West division title with two regular season games to play. Perhaps the most unreal thing of all, however, is that Gordon's performance was entirely real.
He carried 25 times, scored four touchdowns and gained at least 40 yards on five separate rushing plays. He simply could not be stopped on a night that vaulted him firmly into the discussion as not just a Heisman Trophy finalist but a contender to win the whole darn thing.
"If you watch the film and see what Melvin does, when we do our job correctly, which is definitely not every time, we'll get him seven yards," Badgers right tackle Rob Havenstein said. "I watched this on SportsCenter or any sports media outlet over the last couple hours or days. Obviously they're going to have a segment on Melvin and what he did.
"We got him up to the unblocked defender, which was seven yards. The next 38 were all Melvin. So those numbers that Melvin puts up there are definitely because of Melvin. He's a special player, and right now he's the best back in college football."
The accolades for Gordon have poured in from all levels of the college football and sports world. Former TCU running back and NFL standout LaDanian Tomlinson, whose record of 406 yards Gordon broke, even tweeted his congratulations to Gordon on Saturday -- "That's probably something I'll remember for a long time," Gordon said.
But Gordon's head coach insists that anyone who believes all the attention heaped on his star player is going to sap his energy should strongly reconsider that perspective.
"What I believe is going to happen with Melvin in the last two weeks is you're going to see him more driven than ever because he wants to have a shot at that championship for his team," Wisconsin's Gary Andersen said. "And he also wants to have a chance to be the best player in college football. Those are both there.
"I have no doubts that Melvin is going to do nothing more than simply crank it up a notch. And he'll be able to push away all those distractions, and he'll be very prepared when the opportunity presents itself. He'll have to be if we're going to do what we want to do as a team. He's going to have to be a great player for us this next week for us to be able to win."
The next step on No. 14 Wisconsin's quest to reach the Big Ten championship -- and Gordon's path to a Heisman Trophy -- comes Saturday at 2:30 p.m. CT against Iowa at Kinnick Stadium. And it happens to be a game that holds a special significance to Gordon because he originally committed to the Hawkeyes before his senior year of high school, then changed his mind and picked Wisconsin.
Iowa fans have not let him forget that decision, and they were particularly harsh on Gordon, a Kenosha, Wis., native, during last year's 28-9 Wisconsin victory in Kinnick Stadium. Gordon carried 17 times for 62 yards -- which marked his fewest yards rushing in a game all season -- and he did not score a touchdown.
"They're so tight on you and they're in your ear just all game," Gordon said. "I heard that. They knew everything I said, like quoted. They had the article in front of them. It was just rough. I didn't have a good game. So they just were bashing me. That didn't help. I'm not looking forward to going back there, I'm telling you. You just try to focus and go back out there and just go to work."
Lack of focus in the aftermath of a record-breaking weekend, Gordon said, would not be an issue. Iowa stands 7-3 in the Big Ten, just one game behind Wisconsin, and a Hawkeyes victory would drastically change the Badgers' conference title outlook. If Wisconsin wins and Nebraska beats Minnesota, however, the Badgers clinch a championship berth.
This season, Gordon has rushed for 1,909 yards with 23 touchdowns. His 190.9 yards rushing per game is 23 yards better than anybody else in the Football Bowl Subdivision. Yet Gordon recognizes that, despite the record-setting game, the eye-popping season statistics and the deluge of national interview requests, there is plenty more he can achieve.
"A lot more," Gordon said. "We have to win these last two games I feel like to get to the Big Ten championship. We've got to win out. That's the mindset. That's how it needs to be, and that's how it's going to be.
"I can't get complacent. You run for that much, you can't just be out there, 'Well, I'm relaxing now. I did what I needed to do.' What we need to do is not done yet. We've still got a lot more to accomplish."
Follow Jesse Temple on Twitter
---