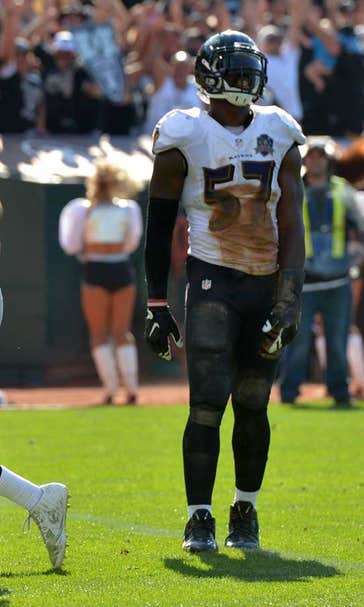 Ravens look to force more turnovers against Chargers
October 28, 2015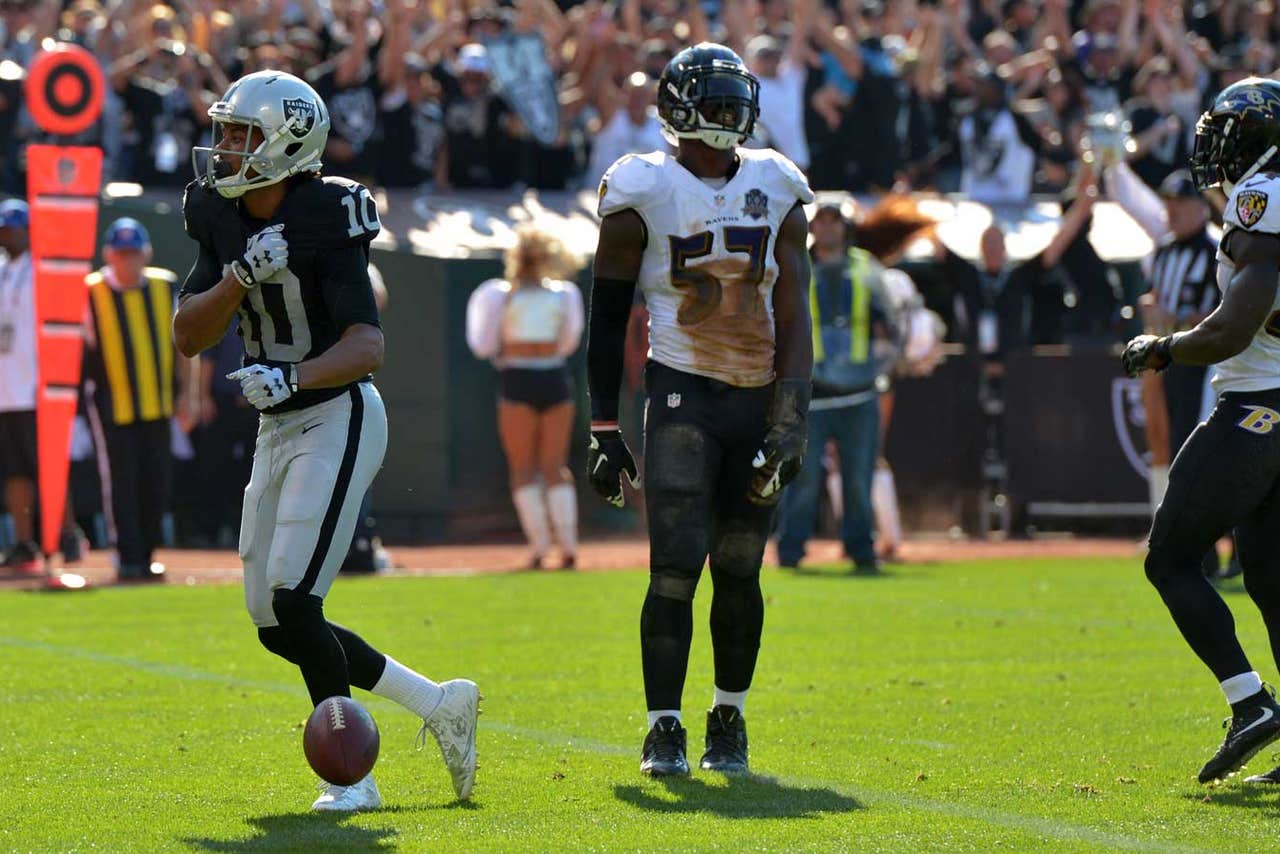 OWINGS MILLS, Md. (AP) -- The Baltimore Ravens went through the entire month of October without forcing a turnover, which goes a long way toward explaining why they're off to the worst start in franchise history.
Baltimore (1-6) has only four takeaways this season, none since Sept. 27. The Ravens' minus-7 turnover differential is tied for 29th in the league, ahead of only Indianapolis and Dallas.
Every one of Baltimore's games has been decided by eight points or fewer, so an interception here or a fumble recovery there might have made a huge difference for a team that currently owns the worst record in the AFC.
"We have to improve," cornerback Lardarius Webb said Wednesday. "It's been close in the end, so if we can make those plays, maybe that's what we need to change the outcome of the game."
A fumbled punt by Jeremy Ross near the end of the first half and a Joe Flacco interception in the closing seconds were the key plays in Baltimore's 26-18 loss to Arizona on Monday night.
Baltimore has 11 turnovers this year. When they Ravens won the Super Bowl in 2012, they had 16 over the entire regular season. The defense, led by Ray Lewis and Ed Reed, picked off 13 passes and pounced on 12 fumbles.
"The turnover situation is standard operating procedure for every single team, every single year," coach John Harbaugh said. "If you're down the way we are, you're not going to have too many wins. It's hard to overcome that. It's been too much for us to overcome. We need to be on the plus side of that."
Since Harbaugh took over in 2008, the Ravens are 57-19 in games when they have a positive or even turnover ratio. With a negative ratio, they're 16-27 -- including 1-4 this year.
"It's very important," Harbaugh said. "We have not gotten enough turnovers, we have not enough negative plays on defense. Those are two very critical areas for us."
The Ravens have tried everything to swipe the ball. They're still trying. It starts in practice, where each defender is instructed to make the ball his own.
"I told the guys today, `We've got to keep doing it in practice. Make interceptions, go strip the ball off running backs,'" Webb said. "Do the things you want to see in the game. Make it happen in practice and it will happen.'"
It's a good concept in theory, but thus far it hasn't panned out.
"All the games we lost, a turnover here and there can change the game," linebacker Courtney Upshaw said. "We're doing all the proper things. Sometimes we're in great position to get a turnover but just miss. At the end of the day, we've just got to make it happen."
Relief could come Sunday in the form of the San Diego Chargers (2-5). San Diego has 13 turnovers this season and owns a minus-6 differential.
Notes: The Ravens placed WR Darren Waller on injured reserve with a hamstring injury and activated OL De'Ondre Wesley from the practice squad. ... OT Eugene Monroe (shoulder) and CB Tray Walker (concussion) did not participate in practice Wednesday.
---
---