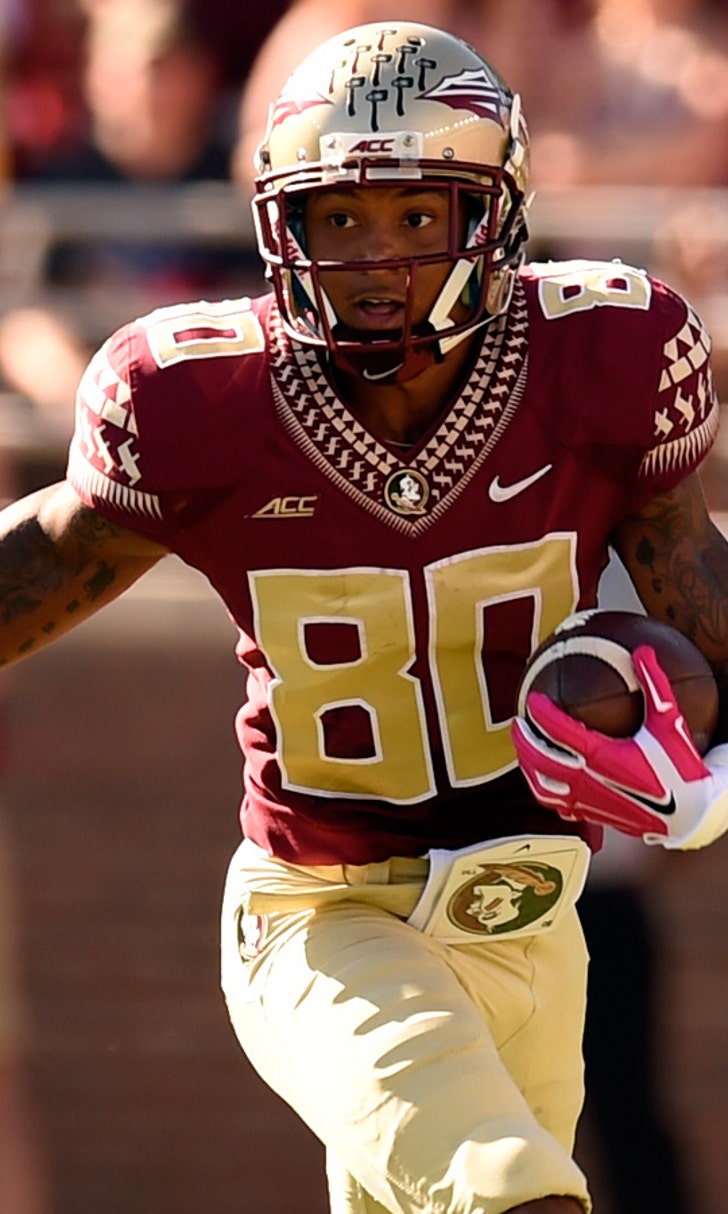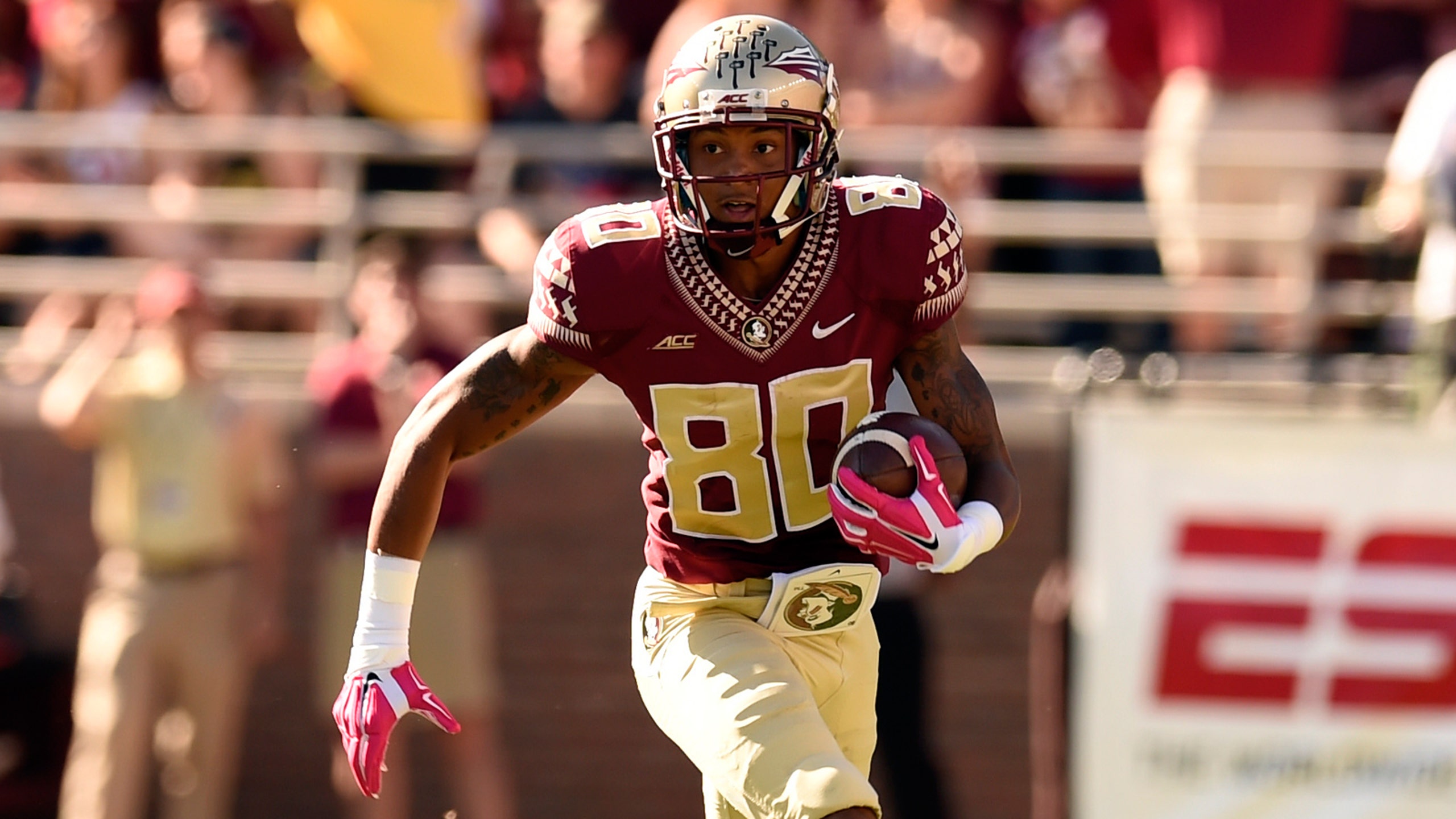 Rashad Greene diary: Preparation for combine underway
BY foxsports • February 7, 2015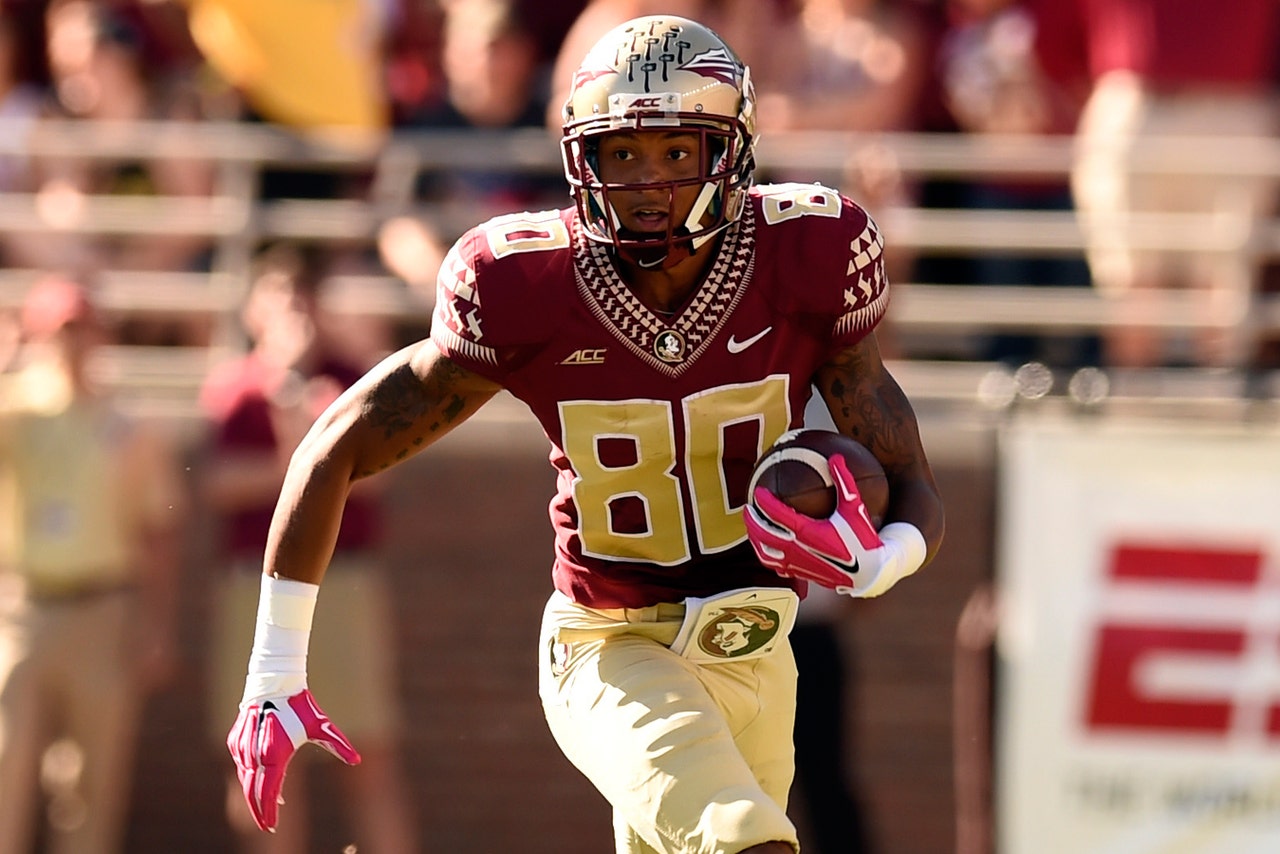 Rashad Greene enters the 2015 NFL Draft after a record-breaking career at Florida State. The 6-foot wide receiver holds the school's career record for receptions (270) and yards (3,830). In an exclusive for FOXSportsFlorida.com, Greene will provide regular updates on his workouts and expectations for the draft (April 30-May 2).
You can follow Greene on Twitter at: @RG80_
After the Rose Bowl I took some time off to pretty much give my body a little bit of rest and then prepare for the combine. It's a short period of time to get where you need to be, so I only took about a week and then got right into my preparation. I want to get myself ready for the combine, the draft and everything that comes with making it to the NFL.
Everything's been going really well.
My daily routine is to get up in the morning, usually around 7 o'clock, have a nice nutritious breakfast before my first session that starts at eight. It's pretty much two sessions a day, one from 8-10:30 a.m. and the other from 1:30-3:30 p.m. The first session (Mondays and Fridays) is a lot of lifting with a little bit of technique doing "L-drills", short shuttle drills and all these other drills that I've got to do to prepare for the combine.
The second sessions on Tuesdays and Thursdays are pretty much on the field work where I run routes and go over all the technical things that the scouts and other people are going to be looking for in a receiver.
On Wednesdays and Saturdays we only have one session each day. Normally on those days we go out and test times for the combine and pro day workouts.
Outside of workouts and lifting, it's really trying to get three solid meals a day in, actually for myself, I try and get in four meals a day, you know, pick up some weight because that's one of the things that I've been hearing a lot. They want to see me a little stronger so I can be able to take that pounding from NFL defenses. Not to say I can't take a lick, but they want to be able to see that I've got the proper weight and muscle on me so I can get right back up.
They want to see me bigger than what I am but at the same time maintain my speed. I don't think a lot people think I'm that fast, but I'm very confident that I can run really well -- my speed's very deceptive, it doesn't look like I'm moving fast but I'm covering ground. They want to see me run a good 40 to prove I've got the speed, but I think that shows on my film.
I'm working on anything that will raise my stock and help me get better. I'm just trying to perfect my craft and get better at what I'm already good at and try definitely to get better at the things I'm not so good at as well.
No teams have reached out to me yet besides the Dolphins who asked some simple questions, but nobody real serious yet.
I definitely don't look at the combine like a make or break situation because somebody will pick me up. Regardless of when I'm taken, it's a blessing and it's an opportunity and I am part of that 1% that makes it to the NFL. I'm only going to increase my stock at the combine. I'm not going to go in there and try to over do it, I'm going to stick to what I've been doing my entire life — working hard and putting everything I've got into it.
Coming from a small place such as Albany, Georgia, it means a lot to be in the position that I am in. Not too many guys from there get to where I am, I mean Deion Branch, a Super Bowl MVP with the Patriots, is from there. And Ricardo Lockette, who was the intended receiver on Russell Wilson's last throw, is also from Albany, but they were never in position that I am currently in.
I'm in a higher position, but at the same time us three can make a difference in a small community such as Albany. We can show kids that you don't have to be from major cities to be who you want to be, whether it's football or a lawyer or a doctor, whatever it is that they want to do. I just love trying to be that example of someone who does things the right way.
---
---