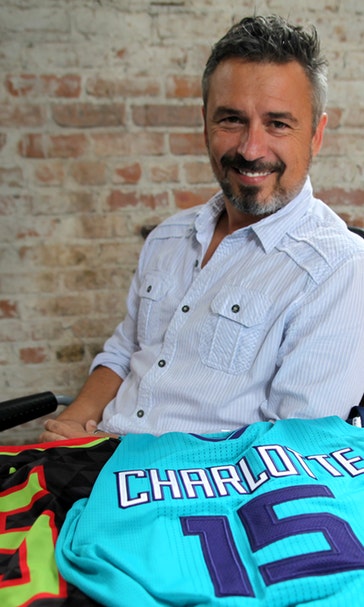 RARE's Rodney Richardson leaving long-lasting impression on NBA design
October 30, 2015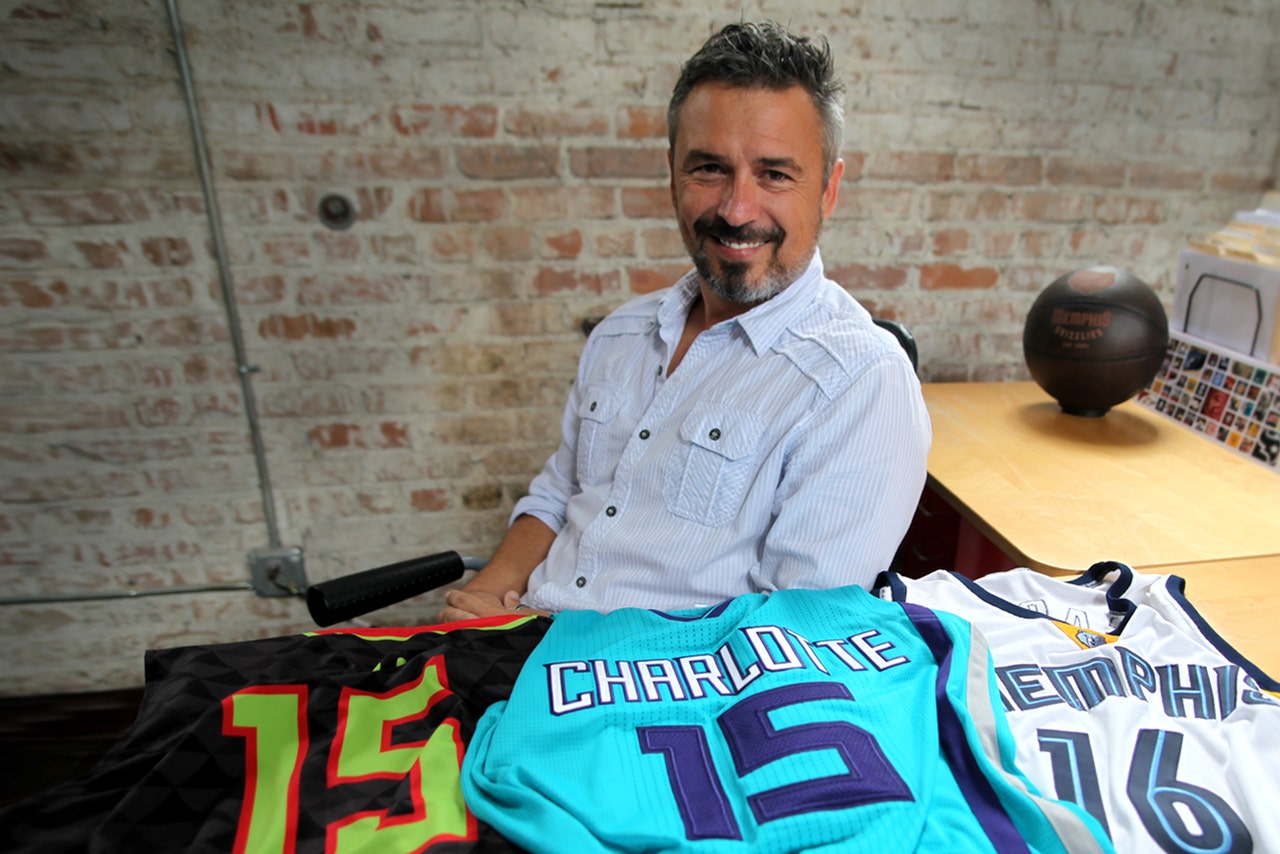 ATLANTA — In April 2014, the Atlanta Hawks announced the hiring of longtime TV executive Steve Koonin as the team's new CEO. The move signified a definitive shift in the organization's business model, one that buoyed the franchise through a tumultuous, yet historic 14-month stretch and set the wheels in motion towards one of the NBA's most dramatic offseason renovation projects.
Koonin arrived at Philips Arena with a plan. The man who helped coin cable TV staple slogans listed out six focus areas the team needed to address — and near the top of that list was, in his view, a much-needed reinvention of the Hawks' identity. Atlanta's chief creative officer senior vice president of marketing, Peter Sorkoff, spearheaded the effort.
Sorkoff and his staff began mining for ideas. The Hawks employed MotiveQuest, a data-insight company out of Chicago to serve as a type of wide-scale digital focus group. In late August 2014, Sorkoff called Oregon's assistant athletic director Craig Pintens to quiz him on college football's preeminent fashion-forward program. How do you go about the process? Why is this uniform free-for-all working for millennials? How is Nike, the program's manufacturer, involved? To help facilitate the aggressive undertaking, which typically unfolds over a two-year period, Sorkoff looped in Christopher Arena, the NBA's head of identity and outfitting, as early as possible.
Eventually, Sorkoff asked Arena about potential designers: "Early on, I said, 'Christopher, if you were me and you were doing this, who's the first name that would jump to your mind regardless of cost?'"
Arena did not hesitate: Rodney Richardson.
Ninety minutes into a phone call to Richardson's RARE Design offices in Hattiesburg, Miss., the Hawks' offer was on the table.
Richardson runs an NBA mini-empire out of a renovated 1920s bakery.
Based 1,200 miles from the league offices in New York City and two hours away from the closest NBA venue, Richardson has, over the course of two decades, left an enduring creative stamp on a multi-billion dollar entertainment industry. He's completely redefined four franchises in the past 14 years — top-to-bottom shifts in vision and identity for the Atlanta Hawks, Charlotte Hornets, Memphis Grizzlies and New Orleans Pelicans — and his ideas have influenced the league dating back to his days running Nike's NBA teams division in the late 1990s.
Perhaps most notably from a design perspective, he's become a prominent behind-the-scenes creative influencing sports' transition from the overtly cartoonish designs of yesteryear to the sleek evolution of logos invading the sports landscape.
Richardson has built his reputation around the new-school approach to logos and brands, which attaches narrative to every nook and cranny of the design process, and it demands all-encompassing research — a tactic he learned firsthand in his late-20s during Nike's trendsetting remake of the Denver Broncos logo in 1997.
"The creative culture, the creative profession at this level, is not all just artsy feel-good. It's work. You have to endeavor to find stories that are outside of yourself," said Richardson, who left Nike to open RARE in 1999. "It's not artistic in that you're creating things. There's no self-expression in it. You're helping somebody else express who they are.
" ... (The Broncos redesign) started this mindset, or what has become almost an obsession for me, to dig deep and find the authentic truths that every team, every city and quite literally every individual has. That's what I see when I look back. We were doing things that I don't even think we could have fully explained at that time."
Richardson has worked with multiple sports leagues and organizations over his career, including his alma mater Southern Miss, Florida State, Major League Soccer's Portland Timbers and the Houston Texans launch, but his effect on the NBA is most notable. Before returning home and establishing RARE, he was responsible for Nike's 10 NBA partner teams — Reebok and Champion partnered with the other 19 teams at the time — playing a major role in developing product for the likes of the Los Angeles Lakers and Miami Heat.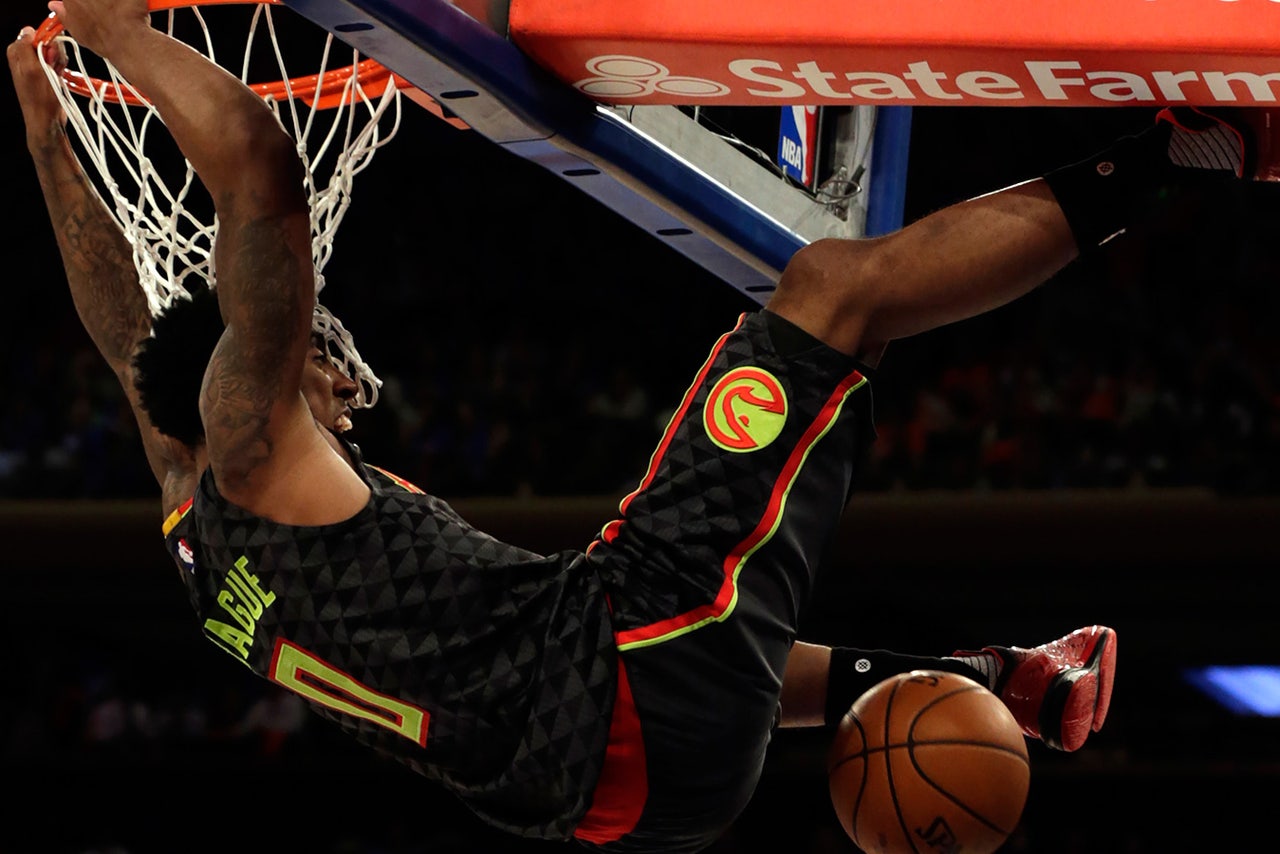 Those league inroads paved the way for a continued relationship after his family left Portland for Hattiesburg. The Portland Trailblazers reached out to RARE to design their "RipCity" logo. He's consulted with the Mavericks and Raptors. On any given night, there's a good chance his handiwork is on international display.
"His real ability isn't necessarily to do the research," Arena said of Richardson. "His real ability is to listen — listen to what the teams are saying, hear what they want to be. It might be a nugget of information. It might be a word. It might be a tone. It might be a group of things. And then take that, put it back into the pot, stir it a little bit and then deliver on that message."
In 2002, the Grizzlies' message was unclear.
Following the franchise's relocation from Vancouver to Memphis, there was an immediate hometown love affair with the new team despite its initial 20-win seasons, aided by the novelty of the city's first major professional sports franchise if nothing else, but identity issues persisted. The logo and color scheme the team imported from Vancouver did not fit. Even as on-court success took a positive spin three seasons in with the franchise's first-ever playoff appearance, changes were already on the way.
When the team moved home venues from Pyramid Arena to FedExForum, the old look was left behind.
The Grizzlies had been planning to ditch their roaring, swiping Grizzly logo dating back before the move, but, according to the team's vice president of marketing, John Pugliese, the franchise was weighing a variety of options. It aimed for an inclusive redesign process, bouncing ideas off of season ticket holders, corporate partners and staff members.
"We wanted to connect," said Pugliese, who has been with the organization for 18 years. "We knew in the timeframe when we were moving to Memphis we didn't have the time to execute that properly across all platforms, and we wanted to be very conscious to look at all different sides — whether it was possibly changing the name, changing the logo. We definitely wanted to take our time."
The Grizzlies sent out a Request For Proposal to eight design firms in December 2002. RARE was one of the eight firms. By that time Richardson's team had created a complete design package for the Texans and worked with some other NBA teams, but the still-young firm had yet to hit the refresh button with an NBA franchise. That changed with Memphis. Taking into account his previous work with the league and his NFL projects, the Grizzlies tabbed Richardson, in no small part, according to Pugliese, due to his local roots just a few hours south in the Mississippi Delta.
"It was very nerve-wracking. To go in and pitch that and make the cuts and ultimately win the project was huge — just an affirmation," Richardson said. "All these things, this process we were working on, it's evolved a good bit since then, but this process that I believed in, you really test your convictions. 'I say I believe in this stuff, but do I really believe in it so much that we're banking on it?'"
Richardson's final rendering not only serves as the Grizzlies current logo, but unanimously ranks as one of the NBA's best. Every element is in its rightful place, from the color scheme (shades of blue representing Memphis' musical heritage and Native American mythology surrounding the grizzly, golden eyes nodding to the team's roots playing in the Memphis Pyramid) to the exaggerated font size of 'MEMPHIS' itself. It's the product of in-depth research. It's communal outreach in artistic form. And it's served as the general blueprint — adopted and personalized from the Broncos days — for Richardson's subsequent reboots.
Incorporating the fleur-de-lis and French Quarter-influenced font for the Pelicans. Atlanta's inclusion of downward-facing angles and triangles to account for reigning NBA Coach of the Year Mike Budenholzer's attacking style of play. Narratives are attached to even the smallest details.
(For an outside, albeit subjective, perspective on Richardson's NBA designs, Grantland's Zach Lowe ranked RARE's four NBA primary logos among the top 14 in the NBA, including the Hornets at No. 2 overall.)
"That catchphrase — narrative — we talk about telling stories nowadays, but back in 2002 and 2003, when we started this process, it wasn't as prevalent," Pugliese said. "He kinda was ahead of his time in thinking about how important that story behind everything was."
When the NBA released its brand health assessment for its 30 franchises this summer, a Memphis team that once consistently ranked in the league's bottom third in attendance and retail finished second overall ... directly behind the defending champion Golden State Warriors.
Aside from a small Mississippi design firm overhauling four of the NBA's 30 teams, the league's redesign business is booming. The Hawks were joined by the Bucks, Raptors, Wizards, Clippers and 76ers this past offseason alone in undergoing major overhauls. The Pelicans unveiled their new logo in January 2013; the Hornets followed suit by reclaiming their name that December. The Warriors, Thunder, Magic and Nets have undergone recent changes, while practically every team has trotted out a new uniform over the past few years.
The youngest ticket-buyers in sports demand variety.
There are an assortment of routes teams can take, and though smaller design firms like RARE and the Brooklyn-based Doubleday & Cartwright, which handled Milwaukee's recent masterpiece, have stolen headlines, Arena says there's no perceivable pattern. Team needs often dictate the design avenues they take.
"Some teams have internal creative people. Some teams have agencies that they've worked with forever and ever and ever. Some teams, their story isn't so complicated — they don't need somebody like Rodney because they know exactly where they're going and what they're doing," says Arena, who first met Richardson during his time at Nike. "And other teams are just in a shift, right? They're at a time where you're the Grizzlies and you just moved to Memphis. Or you were the Bobcats and now you're the Hornets again, and you're trying to wrap your arms around how to do that. Or you're the Hawks and you're going through sort of a shift in brand and ownership."
The NBA, led by Arena's group, has a say in all of this. While teams own their logos and freedom in the creative process, the NBA serves as the national licensing agent — and there are rules to abide by. Logo alterations are permitted every eight years, while uniform changes are allowed every four. If there's not a basketball in the primary logo it needs to be in the secondary logo, which helps promote the NBA product overseas. There are obstacles relating to intellectual property, broadcast, merchandising and mass production.
Arena & Co. are there primarily to shepherd the franchises through the process.
For the Hawks and Hornets, there were also legacy marks to contend with.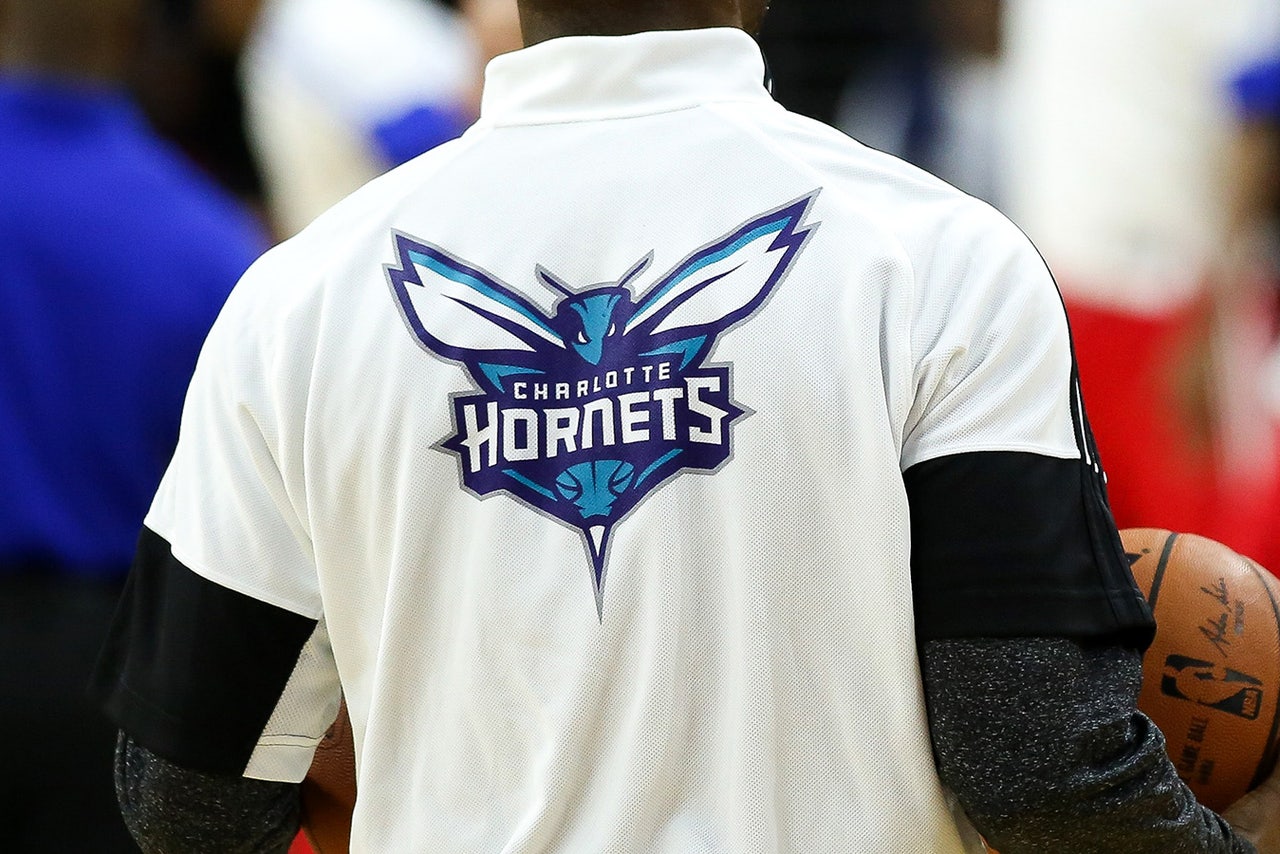 Research for both franchises indicated their respective communities' (partly nostalgia-based) ties back to Hugo The Hornet and Atlanta's Pac-Man. However, the league steers teams away from legacy marks — logos that are 10 years or older, with a few exceptions — to protect its vintage Hardwood Classics revenue stream, meaning Richardson's group faced the challenge of updating the past.
"With the Pac-Man mark, on my part there was a fear that I didn't want to screw up something that people really, really loved," Sorkoff said. "But I also didn't want to live in the past, and I didn't want to impose the past on today's team."
Added Arena: "What we asked those teams to do is that it's one thing to copy and paste. It's another thing to identify and then evolve."
Copy-and-paste doesn't necessarily adhere to Rodney Richardson's exhaustive process anyways.
When Richardson was a kid, his father worked "seven and sevens" off-shore in the Gulf of Mexico. That meant for seven days he'd be home with the three Richardson children, then gone again for another week, adhering to a rigid set of rules in a harsh environment, working and living while suspended above water.
His father worked that job until retirement. There's a deferential tone when Richardson mentions this: "That's a hard place. It's a hard place to come home when you go out there."
In interviews with executives around the NBA, Richardson's work ethic and commitment to detail invariably come up. He attributes the quality to genetics, not only paternally but also to his grandfather, a welder and inventive type that RARE Design's owner says he owes some of his problem-solving nature to.
"One of the things that my dad used to say to me when I was growing up," Richardson said, "and I absolutely hated it at the time, but he would get frustrated at the way I was doing something or not doing it or half-ass doing it or whatever, and he'd say, 'If you're not going to do it right, don't do it all.' Like some kids, I'd go, 'OK then I'm not gonna do it.' But that really wasn't an option.
" ... When we take on a project, it's not just work. It's not just a 9-to-5 thing. We have now partnered with these people. We've said, 'We are in this with you.' We're now attaching our name to this, as well as helping them bring their name to life. What are people gonna think when they hear our name? What do we want them to think?"
On Friday night, the Atlanta Hawks and Charlotte Hornets meet at Philips Arena, a designer and his team's collective imagination colliding in realtime. It's happened before. Richardson's NBA designs have littered arenas for years.
Still, there's something extra when it comes to the four overhauled franchises, organizations where not a single design element wasn't influenced by RARE. The Pelicans and Grizzlies and Hornets met a few times last season.
"It's like watching two of your kids play on opposing teams," Richardson said, laughing. "It's terrible."
Atlanta's identity roll-out is an ongoing process. The franchise's plan calls for every possible detail to incorporate the new design, but, as Sorkoff joked prior to the team's season opener against the Pistons, it can be easy to forget little tweaks like old logos on soap dispensers and napkins.
Timing is everything, though, and hindsight tends to smile on these aesthetic shifts. The Grizzlies desperately needed to connect to their new community, and since the redesign they've developed into one of the Western Conference's most consistent forces. The Pelicans have hit the reset button with a 22-year-old franchise player garnering "World's Best Player" recognition. In one season, despite missing the playoffs, the Hornets jumped six spots league-wide in attendance.
Following a year's worth of turmoil within Atlanta's front office and ownership, Richardson's redesign signals another new era: New ownership, new front office leadership, new expectations for an Eastern Conference power.
"If you don't believe in coincidence," Sorkoff said, "the answer is absolutely yes, it couldn't have come at a better time."
Follow Zach Dillard on Twitter
---
---