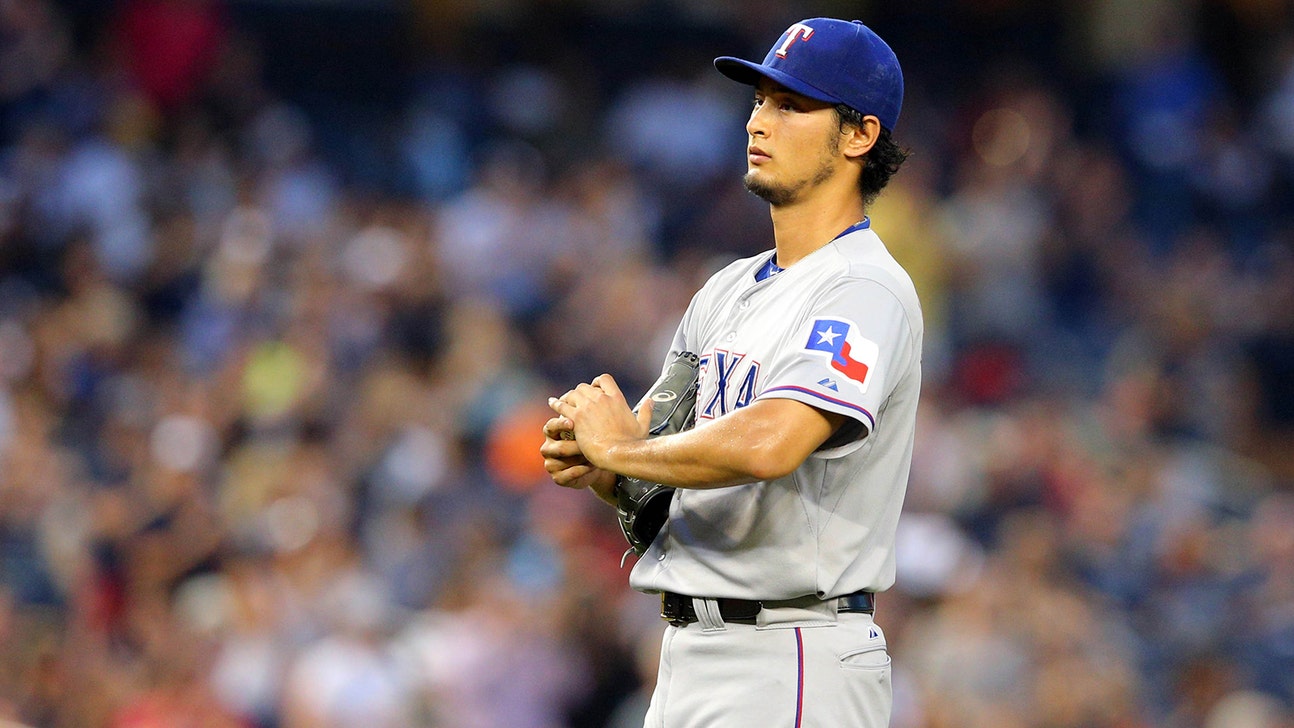 Rangers put Darvish on DL with elbow inflammation
Published
Aug. 13, 2014 8:04 p.m. ET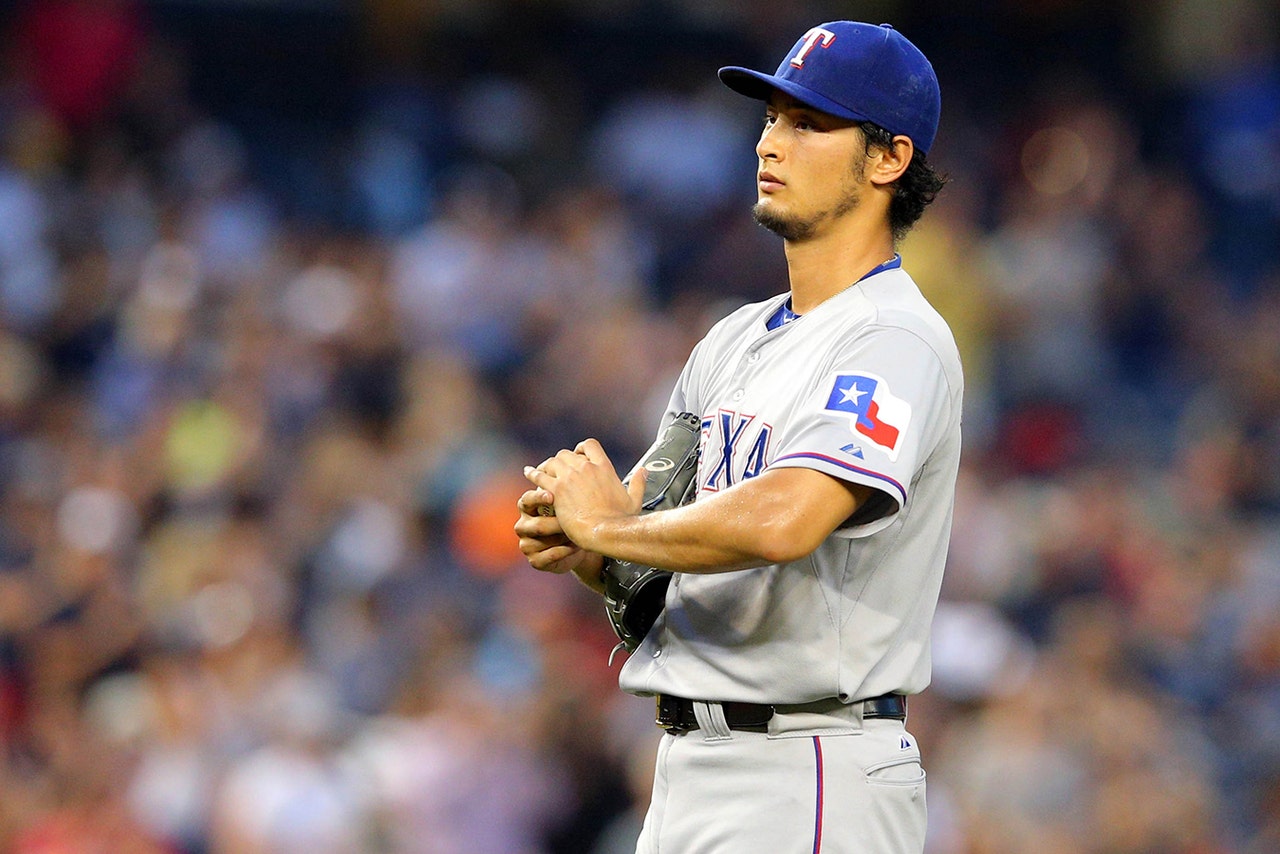 The hits just keep coming for the Texas Rangers and this time it's another major one.
Right-hander Yu Darvish was put on the 15-day disabled list with right elbow inflammation. Darvish felt discomfort in his elbow while playing catch Monday and the tightness didn't go away. Darvish will undergo more testing over the next day.
Darvish did not throw a bullpen following his Sunday start in Houston but said Tuesday that he does that from time to time. 
Darvish will have an MRI Thursday and general manager Jon Daniels hopes Darvish misses just two starts. Darvish was examined Tuesday night by team doctor Keith Meister, who believes it could be flexor pronator tendonitis causing the problem.
"Yu had expressed that he could pitch probably if we were in a different spot, meaningful game tomorrow," Daniels said. "He agreed, we agreed it was better to be cautious. We're hoping it's a two-start DL but we'll know tomorrow when we get the MRI and we want to make sure we're smart about it."
Daniels said Meister doesn't think the problem is with Darvish's ligament. He also said it's premature to talk about shutting Darvish down for the remainder of a lost 2014 season.
To replace Darvish on the roster the Rangers are bringing up left-hander Alex Claudio from Triple-A Round Rock.
The Rangers will have to make another roster move Thursday as lefty Robbie Ross Jr. is coming up from Round Rock to start in Darvish's place.
The move marks the 24th disabled list move for Texas, which is the most in the majors. The Rangers also lead the big leagues with 14 players on the DL.
This is the third time Darvish has been on the disabled list in his career and the second time this season. Darvish didn't have any issues in his start Sunday in Houston. He allowed five earned runs in just four innings
Darvish (10-7) leads the majors in strikeouts per nine innings and his 182 strikeouts is fourth in the American League.
Claudio, 22, has pitched for both Double-A Frisco and Round Rock this year. He has a 1.66 ERA in 27 games this season.
Ross started the season in the Texas rotation but struggled and was sent to Round Rock June 17. He was 4-4 for the Express with a 5.10 ERA in eight starts. Ross was 2-4 with a 5.61 ERA before getting sent down. He made nine starts for the Rangers.
---