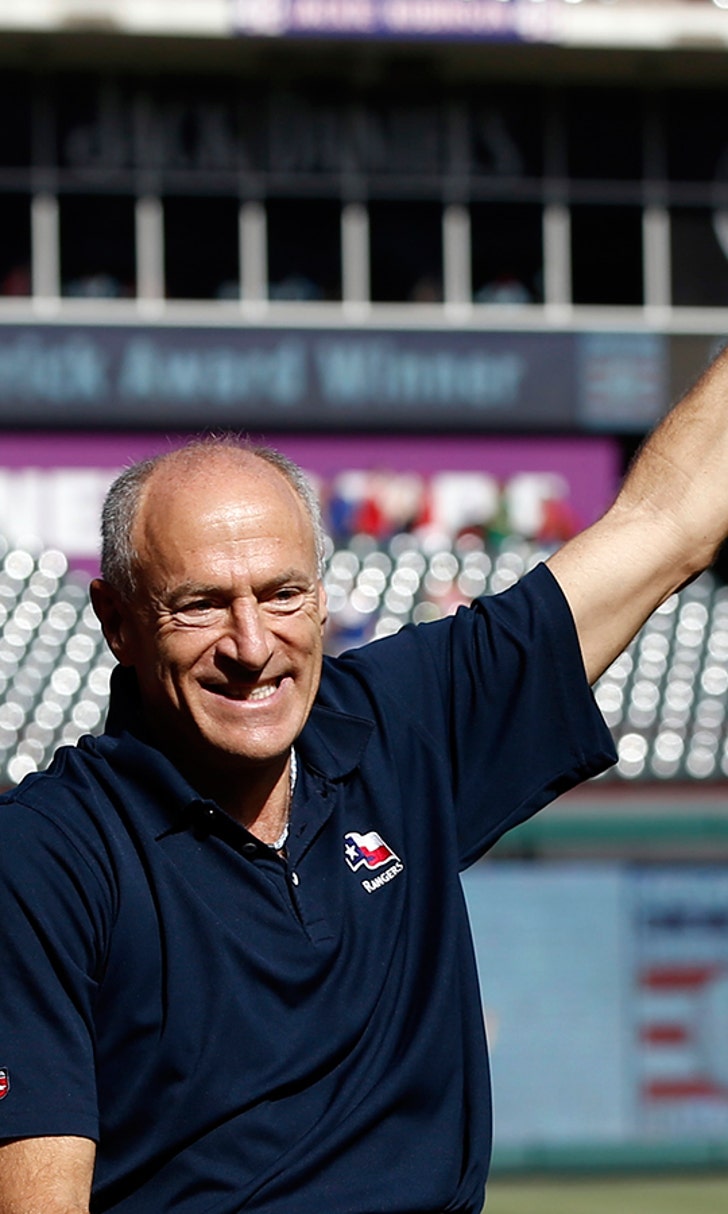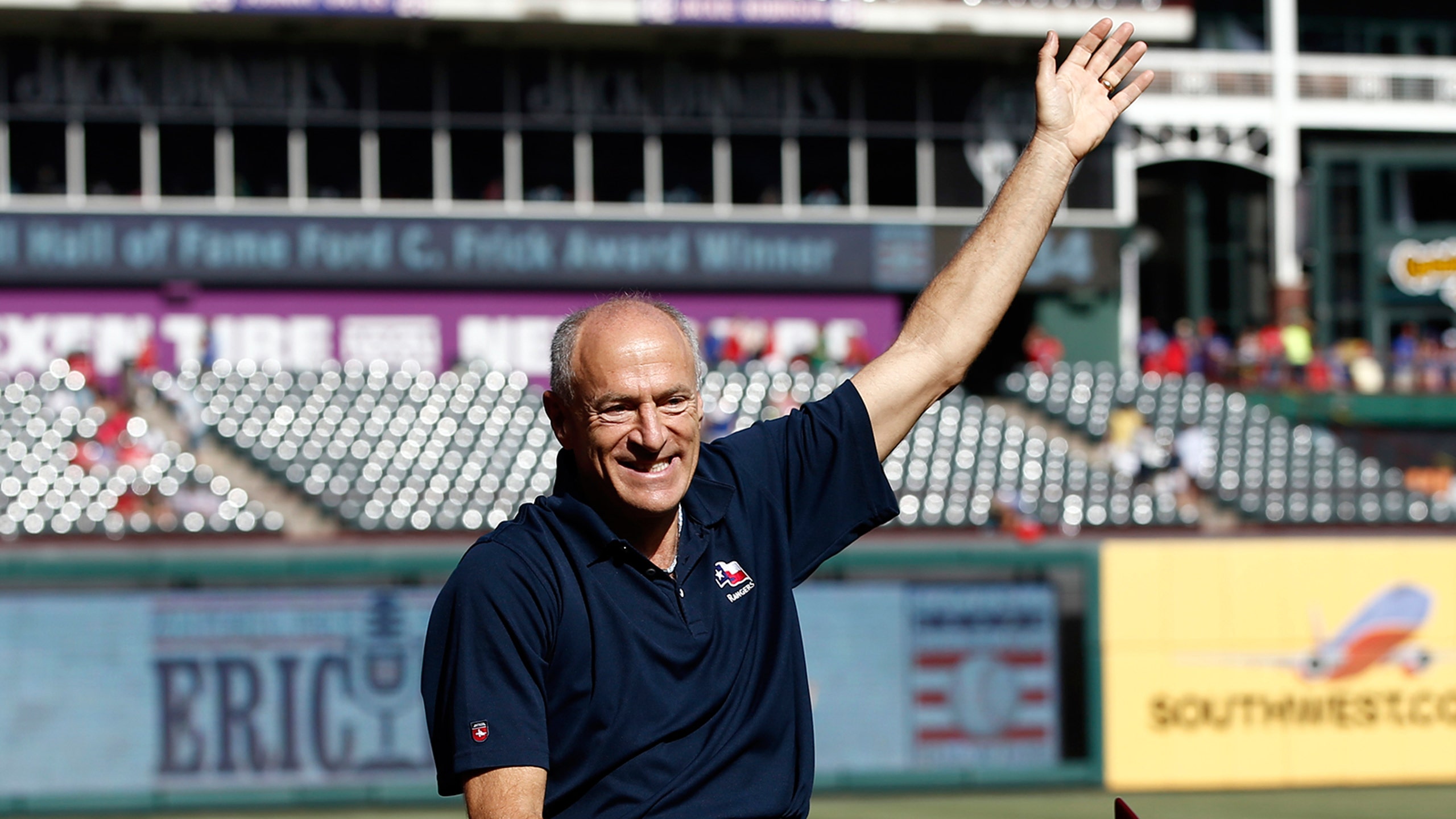 Rangers Hall of Fame broadcaster Eric Nadel special on FOX Sports Southwest
BY foxsports • August 8, 2014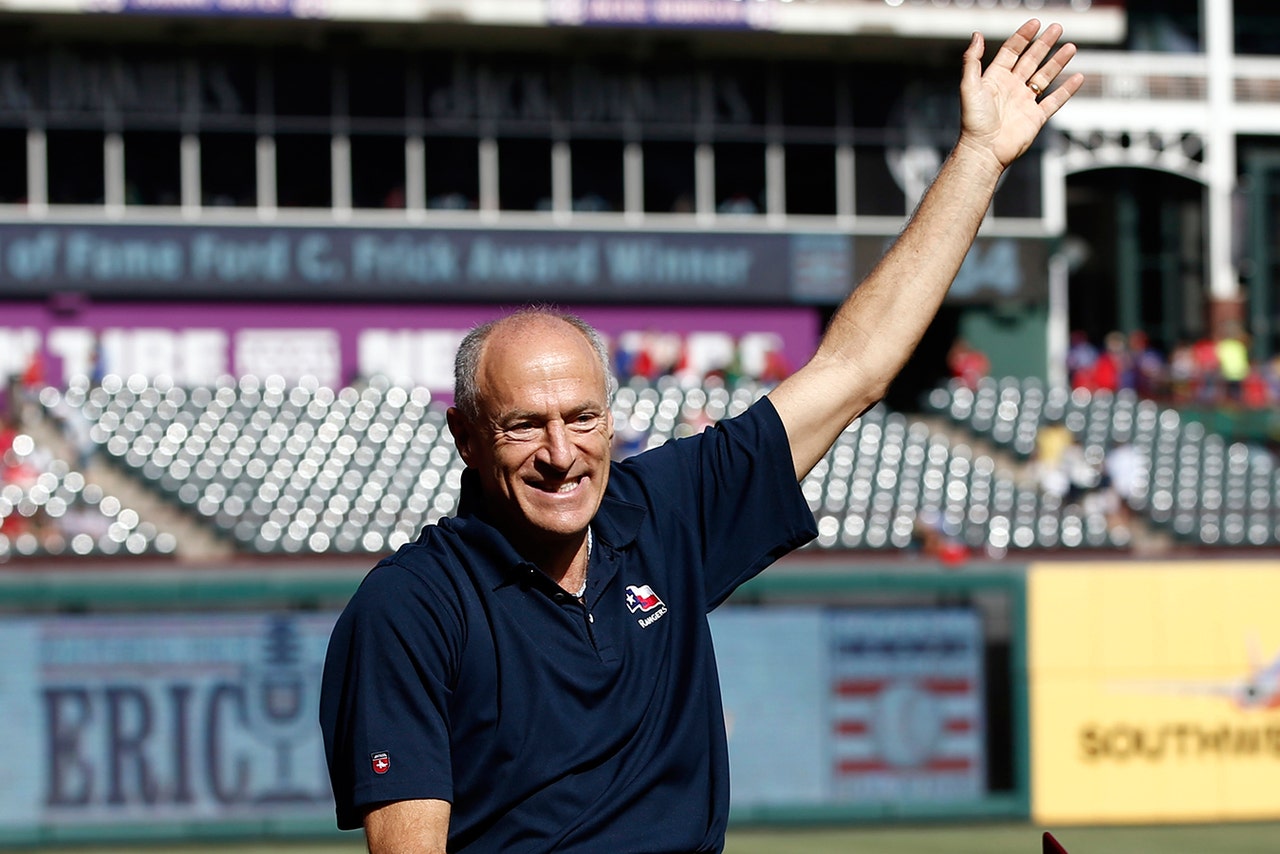 FOX Sports Southwest will shine the spotlight on Texas Rangers Hall of Fame radio broadcaster Eric Nadel in a 30-minute special that premieres on Tuesday, Aug. 12 at 6:00 p.m. CT. 
SPOTLIGHT: ERIC NADEL, THE ROAD TO COOPERSTOWN will include highlights from this year's National Baseball Hall of Fame awards ceremony where Nadel received the 2014 Ford C. Frick Award for excellence in broadcasting on July 26. 
Hosted by John Rhadigan, the program reflects back on Nadel's distinguished career with the Rangers that began in 1979. 
Nadel also shares stories of his early days in broadcasting as the radio voice of the minor league Dallas Blackhawks of the Central Hockey League in 1978 and the Dallas Diamonds of the Women's Professional Basketball League in 1979. Audio of Nadel calling those games punctuates the conversation. 
Nadel's top five favorite calls are remembered by the esteemed broadcaster in the SPOTLIGHT special. They include the final outs of Game 6 of the 2010 and 2011 American League 
Championship Series which sent the Rangers to their first two World Series (ranked Nos. 1 & 3 respectively by Nadel), Nolan Ryan's 5,000th career strikeout in 1989 (No. 2), the Rangers' major-league record 30-run outburst in 2007 (No. 4), and Josh Hamilton's four-home run game in 2012 (No. 5). 
The program features several of Nadel's former partners who shared the Rangers booth with him praising his work. Among them are San Francisco Giants broadcaster and fellow Ford Frick winner John Miller, who mentored Nadel in his first season with the Rangers, and Dallas 
Cowboys radio voice Brad Sham, who teamed with Nadel for three seasons on Rangers radio broadcasts. 
SPOTLIGHT is FOX Sports Southwest's original programming series that profiles the lives and careers of leading sports personalities in the Southwest region. 
SPOTLIGHT: ERIC NADEL, THE ROAD TO COOPERSTOWN 
All Times Listed are Central. Schedule subject to change. 
Tuesday August 12 6:00 p.m.
Thursday August 14 8:30 a.m. 
Friday August 15 11:30 p.m. 
Tuesday August 19 10:00 p.m. 
Thursday August 21 5:00 p.m. 
Sunday August 24 1:00 & 10:00 p.m. 
Tuesday August 26 8:00 p.m. 
Wednesday August 27 10:00 p.m. 
Saturday August 30 10:30 p.m. 
Monday September 1 10:30 p.m. 
Friday September 5 5:30 p.m. 
Tuesday September 9 10:30 p.m. 
---