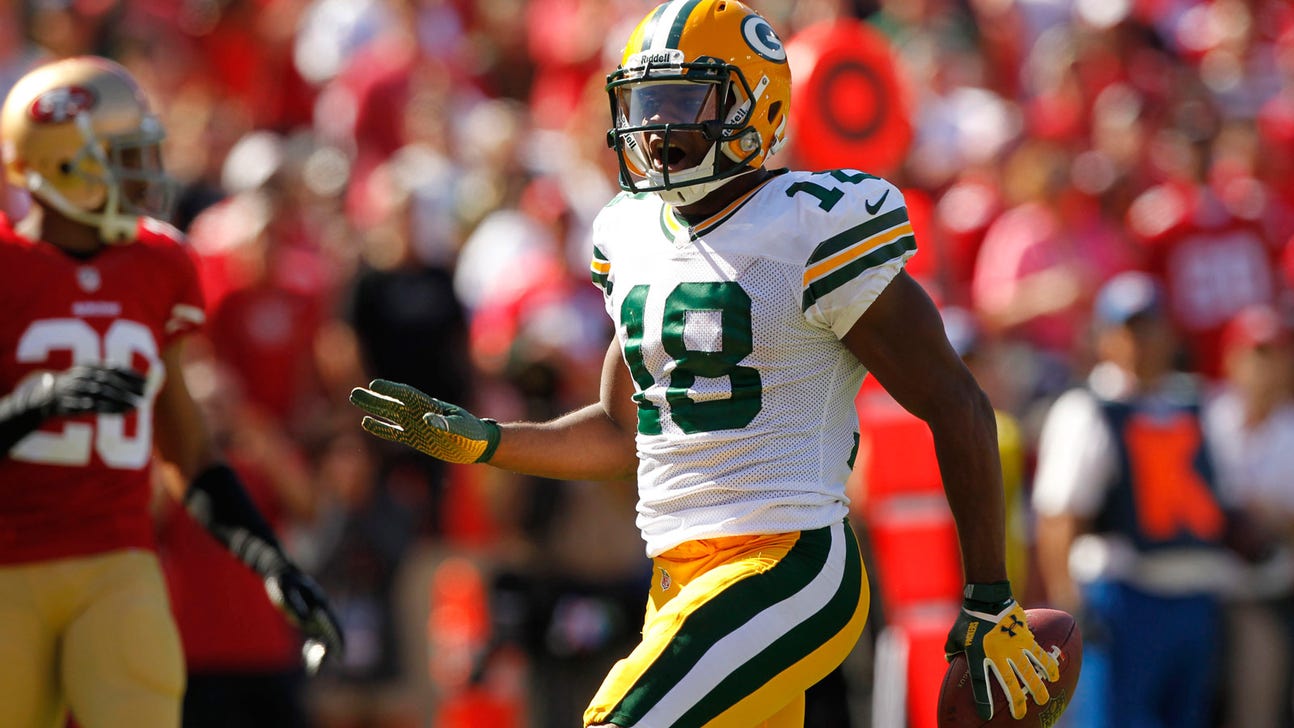 Randall Cobb, Ahman Green to appear on Broadway
Published
Jan. 24, 2014 4:13 p.m. ET

Randall Cobb and Ahman Green are headed to Broadway to perform in the hit musical "Rock of Ages." No, seriously.
The current Green Bay Packers star wide receiver and the retired four-time Pro Bowl running back will each be appearing in the show for one night only. Cobb will make his Broadway debut on Jan. 28, while Green will take the stage for the Feb. 1 matinee performance.
The news was announced by Broadway.com, adding that this is part of Broadway Blitz, a week-long celebration in the days leading up to Super Bowl XLVIII, which is being held at MetLife Stadium in New Jersey on Feb. 2. Detroit Lions running back Joique Bell will also have a day on the stage, as will a few other NFL players still to be named.
New York Yankees first baseman Mark Teixeira appeared in the show in January 2013, so this won't be the first time an athlete has been cast for a role in "Rock of Ages."
It's not yet known whether Cobb or Green will be rocking out and singing along to any of the hit songs performed in the show, which include 1980s classics like "Don't Stop Believin'" and "Here I Go Again."
Break a leg, guys (in the theater sense, not in the way that Cobb actually broke his tibia during the 2013 season).
Follow Paul Imig on Twitter
---