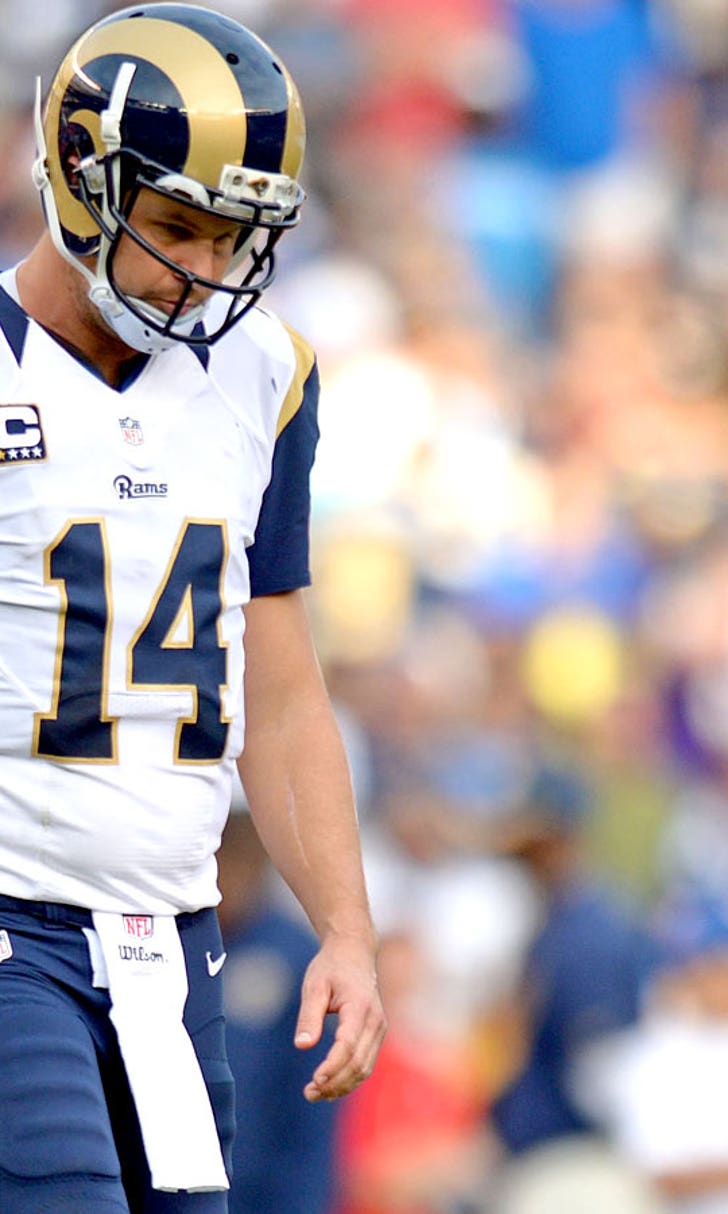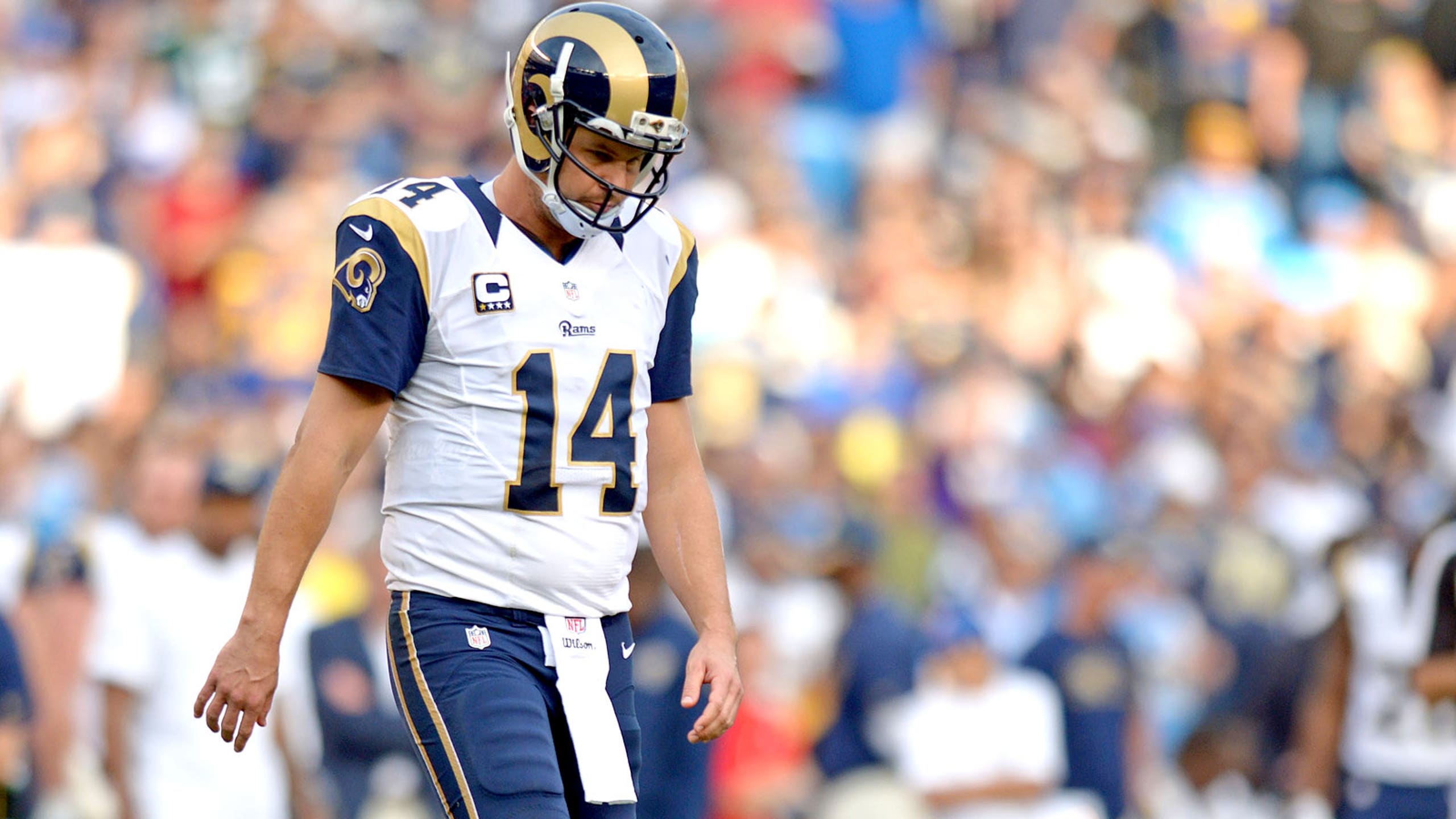 Rams reeling from rally-killing interception
BY foxsports • November 24, 2014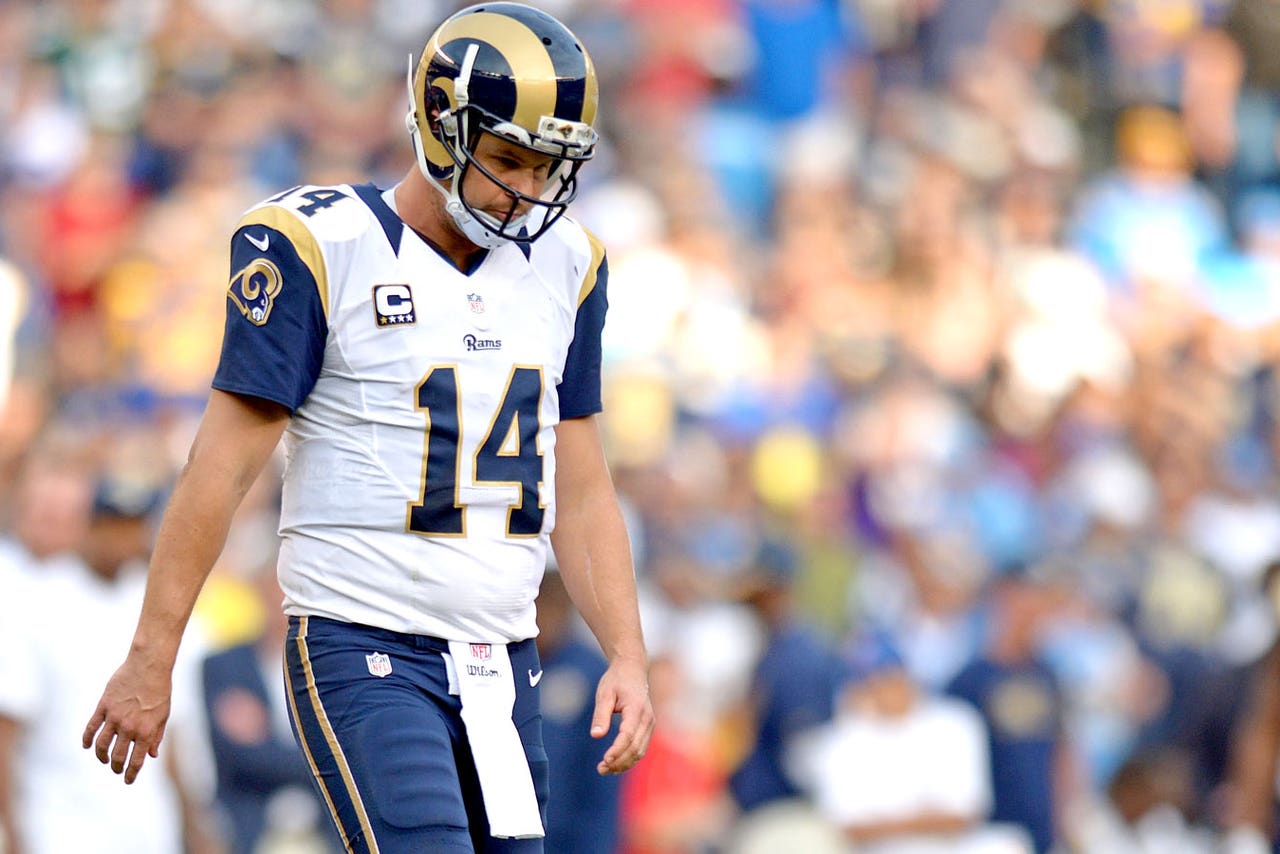 ST. LOUIS -- Shaun Hill can relate to that nauseating sense of failure 49ers quarterback Colin Kaepernick carried off the field earlier this month when his goal-line fumble handed a victory to the St. Louis Rams.
Now, it's Hill's turn to be humbled.
The Rams (4-7) turned to the 34-year-old journeyman confident he wouldn't make the game-killing mistakes that dogged neophyte Austin Davis' play. St. Louis was turnover-free in a surprise victory over the Broncos last week, perhaps the signature accomplishment of the three-year Jeff Fisher era. But Hill was the goat after his goal-line interception in Sunday's three-point loss at San Diego.
"Shaun just made a bad decision," Fisher said Monday. Later, he added, "He'll be fine."
As is the case most in of his day-after news conferences, Fisher was a lot more interested in second-guessing the officiating. He had harsh words for referee Carl Cheffers' crew, which assessed a total of 17 penalties.
"I knew this crew's going to throw (flags), and we talked about it," Fisher said. "They were incorrect at times and they missed things as well."
Fisher thought wide receiver Kenny Britt had been held on Marcus Gilchrist's deciding interception, although he added that doesn't often get called. But he had trouble comprehending offsetting penalties that wiped out Tavon Austin's 73-yard punt return to the San Diego 5 late in the fourth quarter.
After the Rams' Marshall McFadden was called for offensive holding and Chargers punter Mike Scifres was penalized for a low block, St. Louis had possession at the San Diego 40 with 1:27 to go.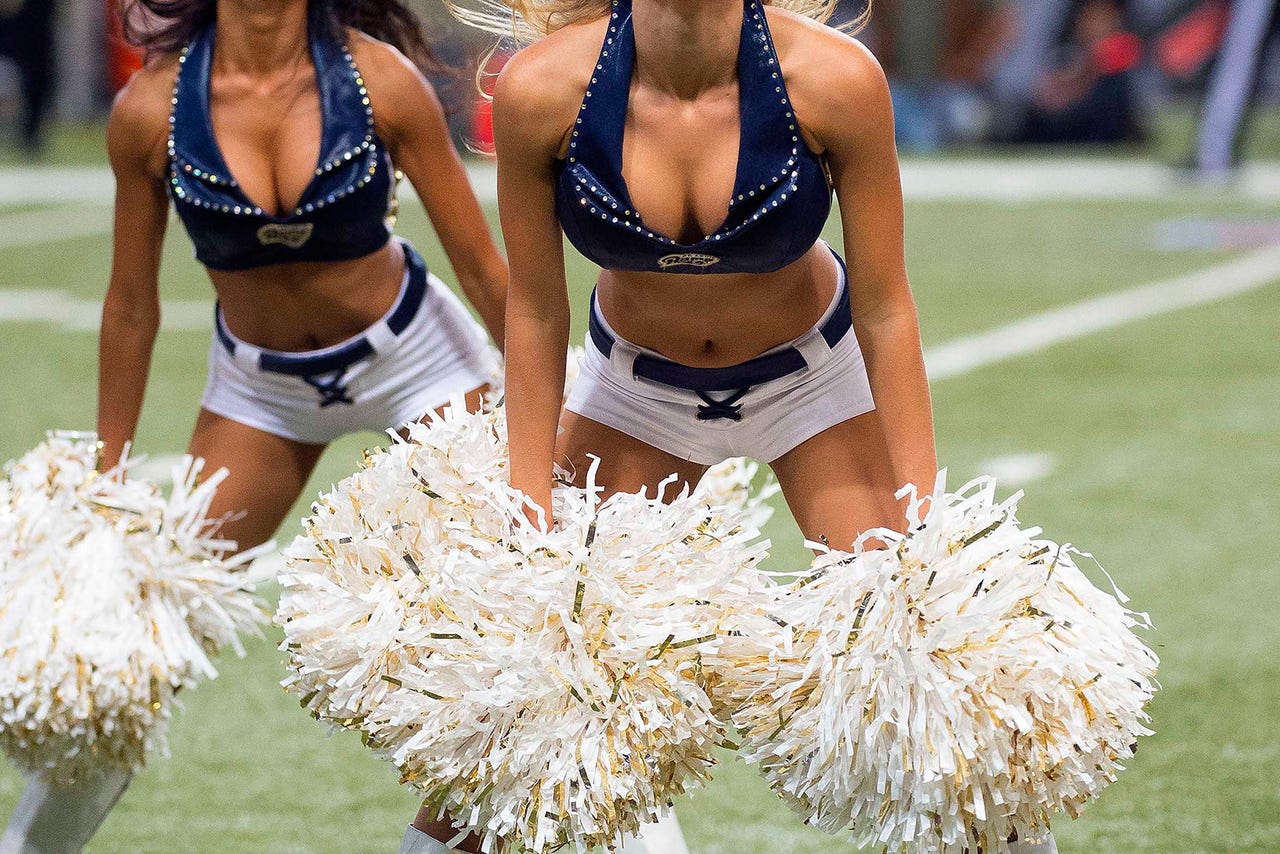 Flip through our photo album of NFL cheerleaders.
Fisher had no argument with where the ball was spotted. But he said game tape didn't reveal the Rams penalty.
"I mean, we've been looking for it today," Fisher said. "Seriously, we looked all over the place for it. We just didn't see it."
The Rams advanced to the 4 with just over a minute to go anyway, seemingly a cinch to at least force overtime. Hill took full responsibility for throwing into traffic.
"It is a tough loss, but I think the mark of a true pro is somebody that can take all the pats on the back one week and then take all the ridicule the next week and still be the same guy after both," Hill said. "Hopefully, that's the example I'm going to set for this team and I think this team is built to do just that.
"That's been the way we've picked ourselves up in the past and I wouldn't expect anything different."
The Chargers were the last in a string of eight consecutive opponents that had double-digit wins last year. The Rams were 3-5 during what Fisher referred to as a "gantlet," including the stunning 13-10 steal at San Francisco, and must win out to avoid an 11th consecutive season without a winning record.
They're a touchdown favorite to beat 1-10 Oakland at home this week and should get defensive end Chris Long back from the injured reserve-designated for return list from ankle surgery.
Their lack of consistency is evident by the fact they've yet to win consecutive games. No one has a good reason for it.
"I really can't say," Austin said after scoring his first touchdown of the season. "They trust in me and I trust in them. We'll get back to work next week and work 10 times harder."
If there's any consolation, the entertainment value was definitely there in San Diego.
Janoris Jenkins returned an interception 99 yards for a touchdown, partially offsetting San Diego's two touchdowns in a span of 21 seconds. Two touchdown passes were wiped out by penalties, although they ended up scoring on one of the drives, plus had a field goal blocked by San Diego. Johnny Hekker pulled off another fake punt.
The missed opportunity at the end overshadowed all of it.
"It was like a stab in the back," running back Tre Mason said. "It was like one of your friends crossing you."
---