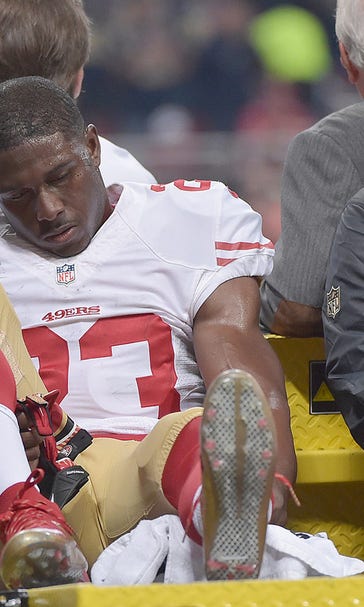 Rams in contact with NFL about concrete issue
November 2, 2015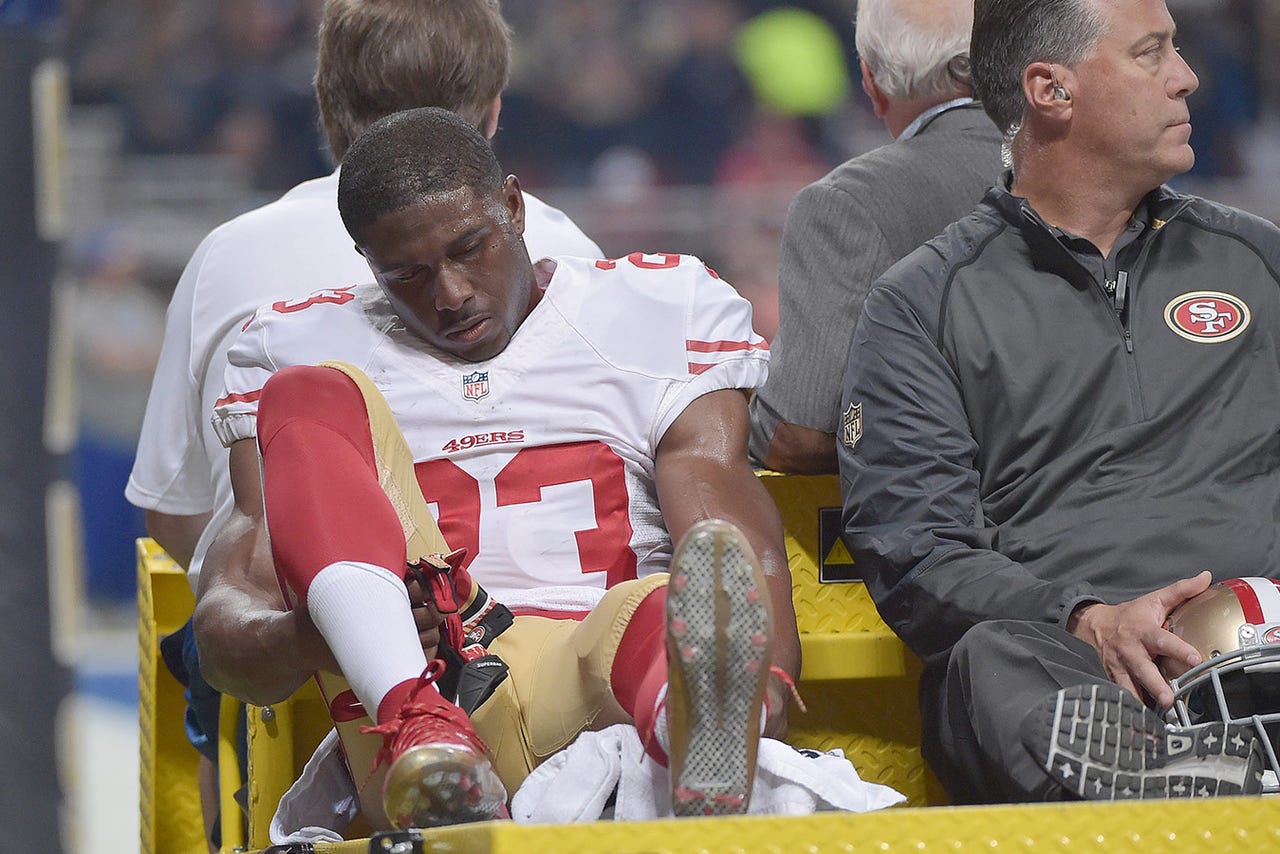 ST. LOUIS -- St. Louis Rams coach Jeff Fisher said the organization has been in contact with the league for possible solutions after two players slipped on concrete bordering the field the past two weeks.
"Player safety is of utmost importance, and we don't want to have any issues," Fisher said Monday. "We're going to do whatever we need to do to make sure we don't have an issue with it."
49ers running back Reggie Bush planted both feet on the concrete and landed on his backside slowing down after a punt return in the first quarter Sunday after getting shoved out of bounds by Benny Cunningham. He slid into the padded wall of the stands, but not at a particularly high rate of speed.
Bush was carted off with a left knee injury after the play.
Browns quarterback Josh McCown was driven out of bounds and banged his left arm or shoulder when he slid into the wall two weeks ago, but didn't come out of the game.
The uncovered sections are at least 15-20 yards past the sideline, allowing space for players, coaches, benches and training tables.
Fisher said there had been "hundreds" of games at the Edward Jones Dome without an issue until recently. The coach said many other stadiums in the league have concrete surfaces bordering the field and added he'd be too busy preparing for Sunday's game at Minnesota to devote much thought to the topic.
"I'll keep you abreast as to what's going on," Fisher added.
---
---