Rams enjoy breakout game from rookie running back Gurley
Published
Oct. 8, 2015 9:48 a.m. ET

ST. LOUIS -- The Rams have been trying to get their run game going and have been waiting to see what first-round pick Todd Gurley can do.
They got both early in the fourth quarter on Sunday.
With the Rams clinging to a two-point lead, Gurley took a handoff, found a hole on the left side and then broke free for the open field. The stretch play went for 52 yards, deep into Cardinals territory and set up the deciding touchdown in a 24-22 win.
"Oh, man," Gurley said. "Guys were just excited. I think we were winning at that point and got a good run. Things were just flowing for us, finally, especially as an offense because we kept going three-and-out and three-and-out and the defense was holding us down. So it just felt good to be able to go out there and get a run or two."
The Rams (2-2), who travel to face the Packers (4-0) on Sunday, got a little too excited. Gurley's teammates spent so much time celebrating the long run that they couldn't get the next play off in time and had to take a delay of game penalty.
"We've been kind of struggling, throughout the first four games, with trying to establish the run and we finally bust a big one," wide receiver Stedman Bailey said.
"We've got Todd Gurley, who everybody's been waiting to see play and he was one of the guys to come out and make a huge play for us when we needed it. Everybody kind of got really excited."
Rams linebacker Daren Bates, who played against Gurley in college, said they knew what the running back was capable of doing.
"We knew he got it, we knew all the things he could do and we were waiting on him for that one run or couple runs to finally go on a roll," Bates said. "We finally saw it, it finally got to happen, and we all got excited."
Gurley proved to be well worth the wait.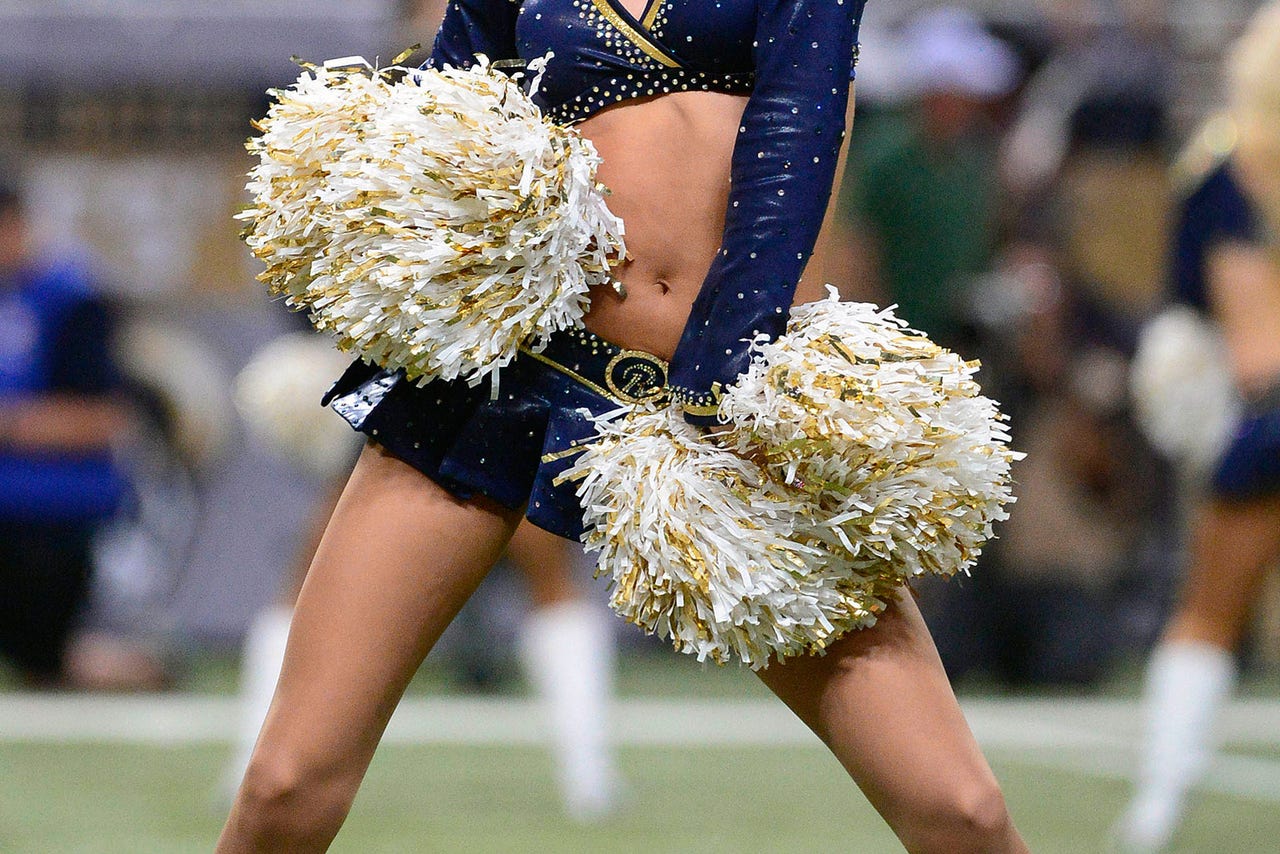 Lookin' good! Flip through our photo album of NFL cheerleaders.
Making his first start in just his second NFL game, Gurley rushed for 146 yards on 19 carries and added 15 yards on a pair of receptions.
The University of Georgia star, who had his junior season a year ago end because of an ACL injury, also showed the maturity to fall down and keep the clock running at the end of a 30-yard run in the final minutes, effectively securing his team's second win of the season.
"He's learned the offense," Rams coach Jeff Fisher said. "He knows exactly what to do. Learning hasn't been a problem. Workload has not been a problem. He's done all of the extra things. He's that complete back.
"That's the reason we drafted him, because we knew he was like that. All of the information we got out of the University of Georgia was all true. This is the kind of young man that he is. He's a real pro."
The Rams said when they drafted Gurley they would take it slow with his rehabilitation from his torn left ACL. He didn't play in the preseason and was inactive the first two weeks of the regular season.
Now, following his breakout performance, he's working to get better. He felt he could have broken more tackles. He's focused on getting better at his leg drive, pass protection, reading his keys.
"Just getting better every week," he said. "Focusing on the little things."
Packers linebacker Clay Matthews said it looks as if Gurley is coming into his own after his knee injury and the rehabilitation.
"It looks as if now, unfortunately, he's starting to become more comfortable and realizes what he can do and what he's capable of even at the professional level," Matthews said.
"So, we'll expect a large dose of him running the ball and putting the ball in his hands just because of obviously what he's been able to do these past couple weeks and really coming into his own and being the star player that I think St. Louis envisioned him to be."
NOTES: LB Alec Ogletree (ankle) and S Maurice Alexander (groin) were the only Rams players not to practice on Wednesday. ... WR Stedman Bailey said he was fined $8,600 for his touchdown celebration against the Cardinals where he used the ball as a pillow. He plans to appeal the fine.
---