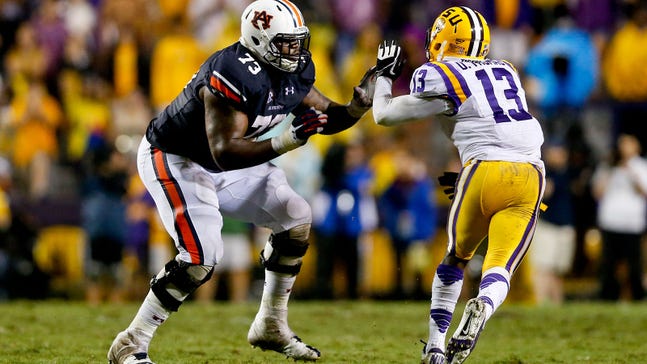 Rams draft: The case for Greg Robinson
Published
May. 5, 2014 1:09 p.m. ET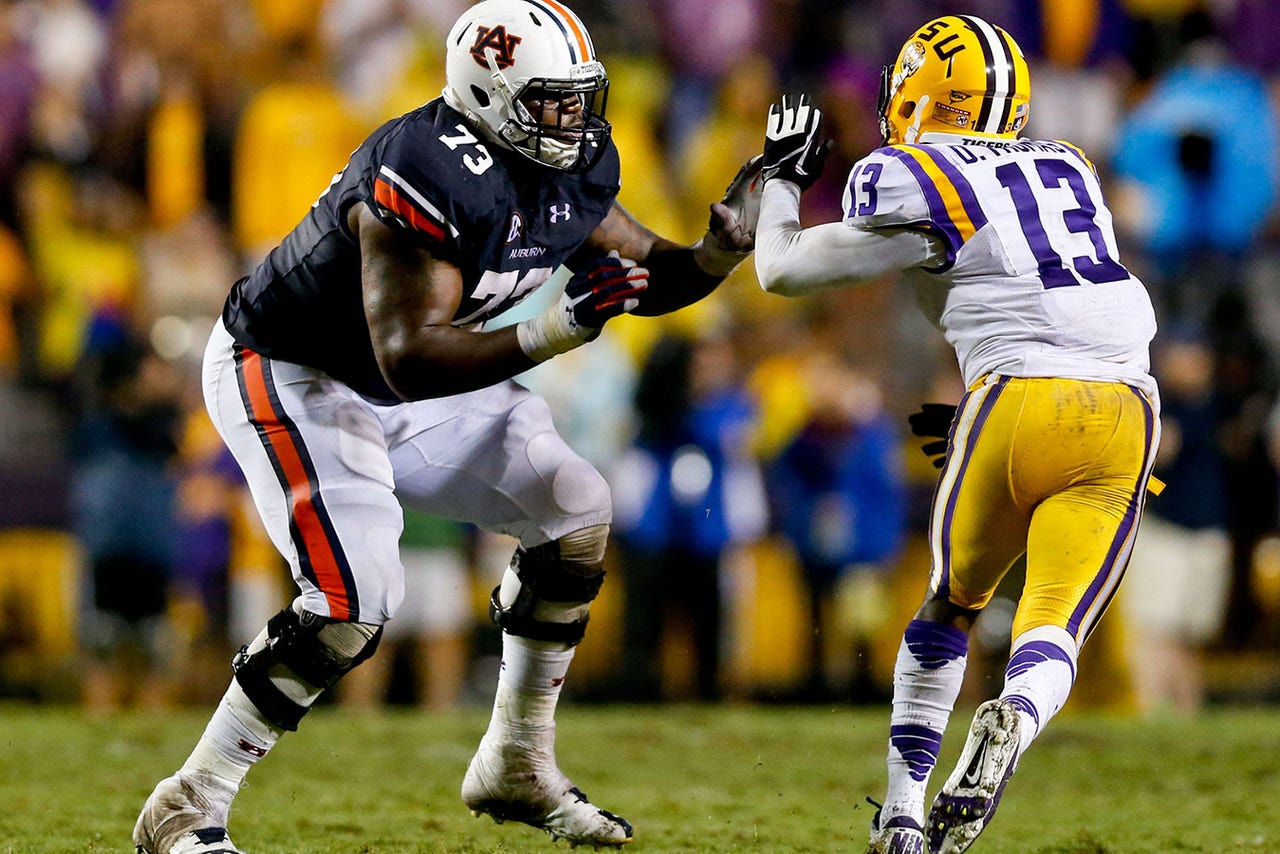 ST. LOUIS -- The Rams go into Thursday's draft with plenty of options for their two first-round picks, including the No. 2 overall selection, courtesy of the Redskins' generosity in the Robert Griffin III trade and their woeful 3-13 finish a year ago, and the No. 13 pick, a result of the Rams' 7-9 season.
And with that No. 2 pick, the Rams have plenty of quality choices.
WHY ROBINSON?
Some have compared Robinson to Hall of Famer Larry Allen, who played guard and tackle for the Dallas Cowboys and San Francisco 49ers and is considered one of the best run blockers in the history of the game. Others have said Robinson, who started at left tackle for two seasons at Auburn after redshirting, has the potential to become a franchise left tackle.
The Rams in 2013 became a team that relied on defense and a power rushing attack with Zac Stacy, and have indicated they will continue to move in that direction.
When held to 100 or fewer net rushing yards last season, the Rams went 2-6. When they exceeded 100 yards they were 5-3.
Robinson is the kind of player St. Louis could plug in somewhere along an offensive line that has question marks going into the 2014 season.
The Rams could play him as an upgrade at right tackle, where Rodger Saffold opened the 2013 season as the starter before getting hurt and youngster Joe Barksdale emerged as the starter in Saffold's absence. In that case, Barksdale could be used as a swing guy backing up both tackle spots, including left tackle if Jake Long isn't fully recovered from the knee injury that ended his 2013 campaign prematurely.
Or the Rams could move Robinson to left guard for this season -- similarly to the way they moved Saffold to right guard after he returned from his injury early in 2013 -- and then move the Auburn mauler to right tackle if Barksdale departs as a free agent next offseason.
The Rams are thin at the guard spots. They released former starting right guard Harvey Dahl, whose spot will likely be filled by Saffold this season after he re-signed this offseason. But they lost starting left guard Chris Williams and backup guard Shelley Smith after both signed free-agent deals elsewhere -- Williams with Buffalo and Smith with Miami.
Pairing the 332-pound Robinson at left guard with the 314-pound Saffold at right guard could give St. Louis a pair of potentially dominant run blockers on the interior of their line, something that would certainly help a rushing attack that will need to be strong in the rugged NFC West.
"When you look at Robinson, his aggressiveness and his power would make him an excellent guard, no question," said former NFL scout Russ Lande of GM Jr Scouting. "I think he'd be a dominant interior guy. But the concern is what are you going to do at right tackle if you don't have somebody in there this year?"
The Rams have a strong connection to Auburn, where GM Les Snead played and where coach Jeff Fisher's son was Robinson's teammate. St. Louis should have a good handle on the kind of player and person Robinson is.
WHY NOT ROBINSON?
Robinson looks like a good fit with the Rams, but is he the best fit?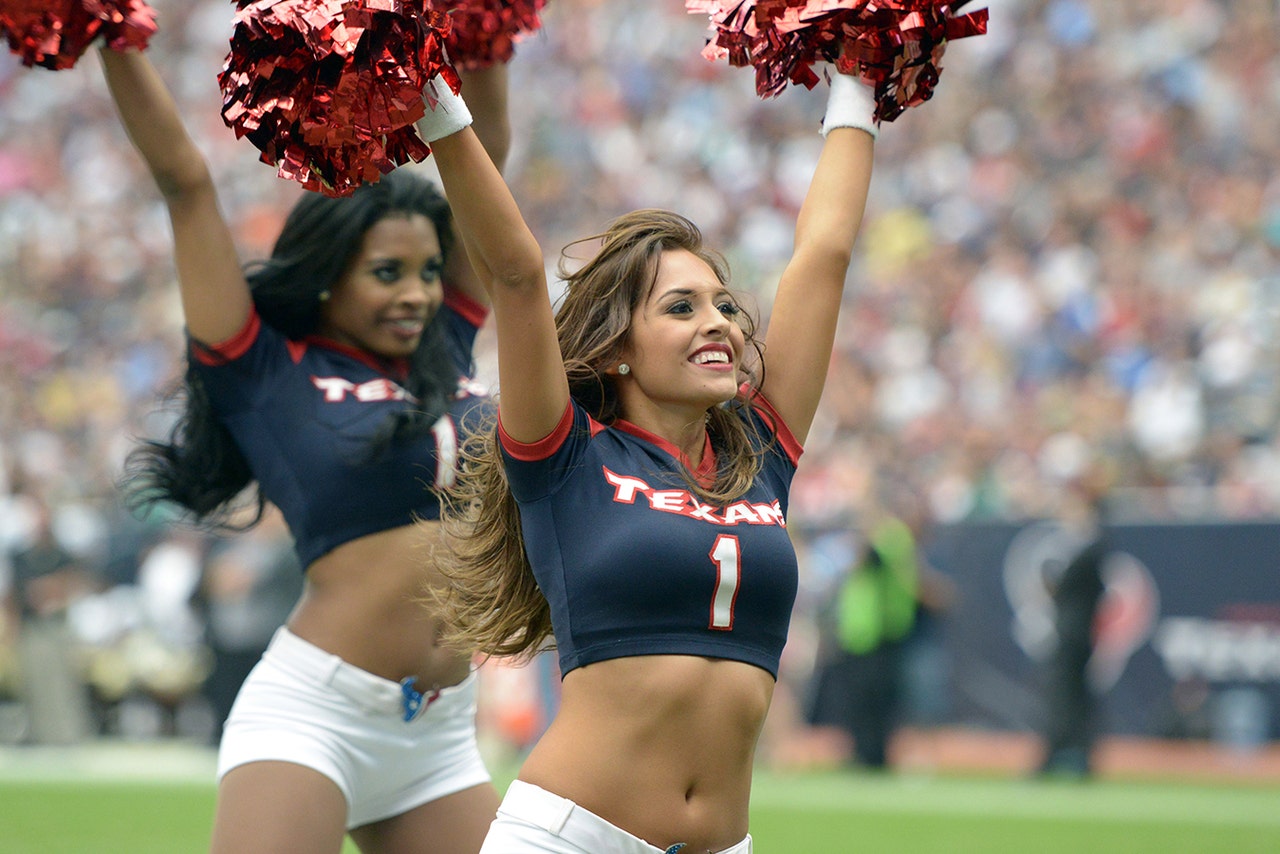 NFL CHEERLEADERS: Check out our gallery of sideline shots from around the league.
The Rams might prefer Matthews, a 6-5, 308-pounder whose Hall of Fame father, Bruce, played for Fisher in Houston and Tennessee. Matthews is considered by some to be more versatile than Robinson because he played both right and left tackle at Texas A&M and could be capable of playing any of the five spots along the line -- as his father did as a pro.
"I think Matthews would probably, for this year, make more sense solely because he can come in and you can have him practice throughout training camp at both sides and if Jake's not ready he can step right in (at left tackle) and if Jake comes back midseason (Matthews) could jump over to the other side, because he's used to playing both sides," Lande said. "I think Robinson, young guy, less experience, as a rookie he would probably have more difficulties jumping back and forth between the two positions just because he's a younger kid who doesn't have the experience of playing both sides.
"So for this year, to me, it makes more sense to take Matthews, but I think they are both very good prospects. I think Matthews is the safer choice, but I think they both have a chance to be outstanding football players."
The Rams could choose to go in a completely different direction with that No. 2 pick after investing significant money in Long and Saffold up front. In that event they could target an offensive tackle with their other first-round pick.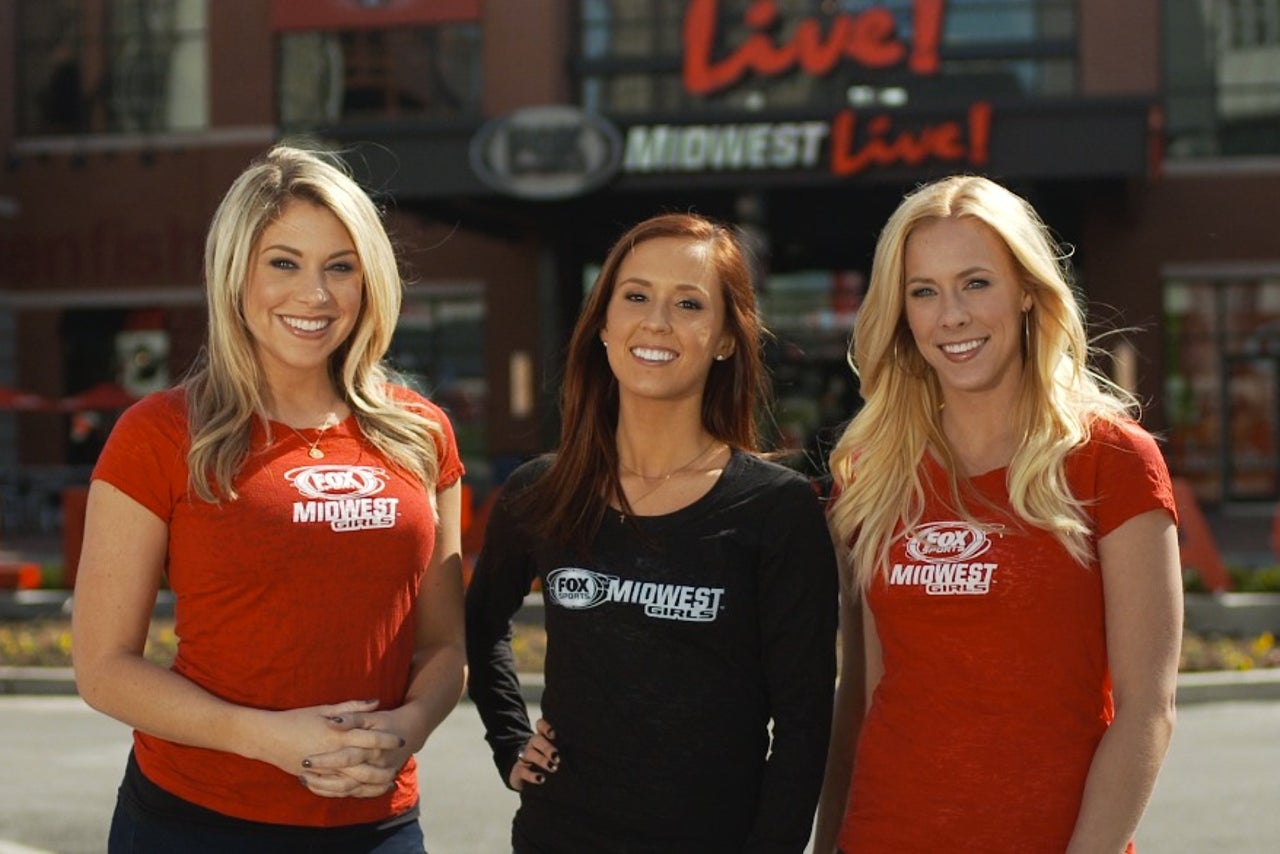 FOX SPORTS MIDWEST GIRLS: Read their bios, check out their upcoming appearances and view their photo galleries and videos.
Wide receiver Sammy Watkins from Clemson would also make sense as the kind of playmaker the Rams' offense has been lacking since the days of Torry Holt wearing the horns.
FINAL VERDICT
While Robinson might not be as versatile as Matthews, it's hard to see how the Rams could go wrong drafting him.
Robinson likely would give St. Louis a chance to upgrade over Barksdale at right tackle, if that's where they see the greatest need. He also could fill a big hole at left guard. Either way, he would help take the St. Louis O-line to another level.
You can follow Nate Latsch on Twitter (@natelatsch) or email him at natelatsch@gmail.com. 
---