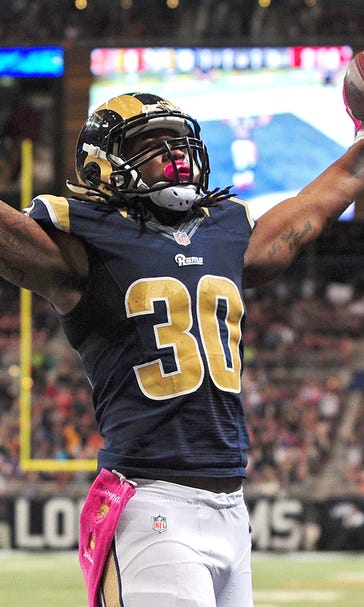 Rams can rise above .500 in November for first time since 2006
October 28, 2015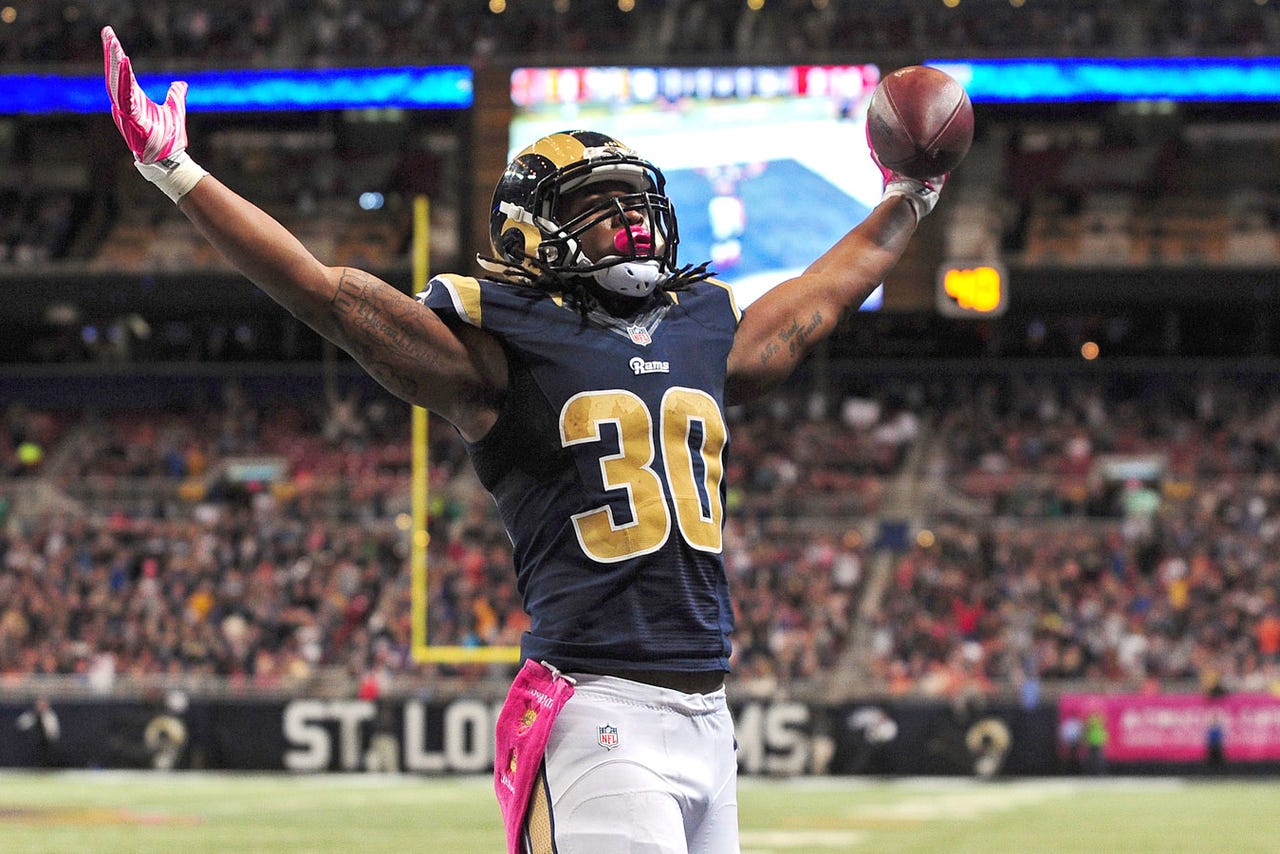 The St. Louis Rams have never allowed the lingering talk of relocation to be a distraction.
Though that's been a hot topic around the city again this week, the Rams remain focused on trying to beat the visiting San Francisco 49ers on Sunday and move above .500 this late in the season for the first time in nine years.
Coach Jeff Fisher claimed at his Tuesday press conference that he wasn't aware of a town hall meeting that evening in St. Louis, where fans voiced their support for keeping the team in Missouri.
"I just found out (Tuesday) afternoon it was going on," Fisher said. "I'm focused on San Francisco."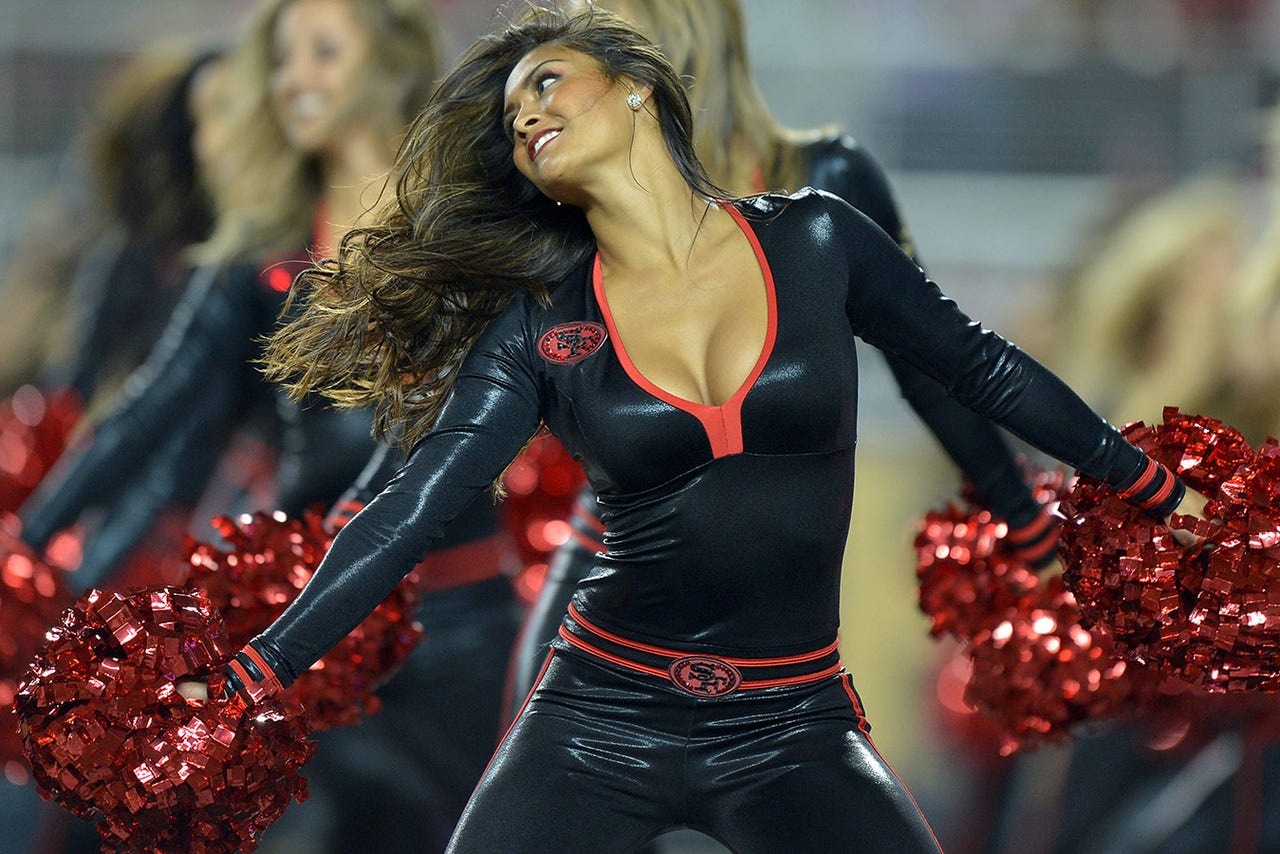 Lookin' good! Flip through our photo album of NFL cheerleaders.
Fisher, his coaches and players have rarely spoken publicly about owner Stan Kroenke's intentions to build a new $1.8 billion stadium in suburban Los Angeles. Ownership in San Diego and Oakland are also interested in a potential move to the LA area and were scheduled to host similar public gatherings this week.
"We take the relocation policies seriously," commissioner Roger Goodell said on the NFL's official website. "We want to make sure we do everything we possibly can to make sure we can find solutions in their current communities. And when we can't, we want to apply this policy evenly and fairly."
The Rams (3-3), meanwhile, will try to build on last Sunday's 24-6 home win over Cleveland by capitalizing on their chance to be above .500 on Nov. 1 or later for the first time since sitting 4-3 in 2006.
"Hopefully, we can keep this thing rolling," said Todd Gurley, who became the first Rams rookie since Eric Dickerson in 1983 to record three straight 100-yard rushing games.
After gaining nine yards on six carries in his NFL debut against Pittsburgh in Week 3, Gurley has averaged 6.4 per carry while rushing for 433 yards in the last three contests. He also scored his first two touchdowns while hearing the Rams' faithful shout his name last Sunday.
"Just an animal, really," quarterback Nick Foles said. "There's not many people that can run like that, that have ever played this game."
Though Gurley is blossoming into the elite offensive performer St. Louis has needed, his rushing yards have accounted for 44.3 percent of the club's total yardage over the last three games.
"We just can't rely on Todd all the time," Fisher said. "At some point it's going to get hard to run, until we start making some plays on the outside."
Foles has thrown one TD while posting a 41.7 passer rating in the last two weeks. No receiver has more than 20 catches and the team ranks 31st while converting 28.8 percent of its third-down chances.
The Rams average 18 points and 298.8 yards per game. Only San Francisco (2-5) at 14.7 points and 295.6 yards is worse.
St. Louis has been held below 100 rushing yards in four of the last five meetings with San Francisco, but the 49ers yielded a season-high 176 on the ground in a 20-3 loss to Seattle on Oct. 22. They also lost hard-hitting safety Antoine Bethea to a season-ending shoulder injury.
Held to seven or fewer points for the third time this season, San Francisco totaled 142 yards -- its lowest since recording 133 against Minnesota on Nov. 5, 2006.
"We have to do something to get better. It's unacceptable," 49ers coach Jim Tomsula said. "That game is not anything that any of us here are proud of. That's not how we want to represent ourselves."
Colin Kaepernick has completed 65.5 percent of his passes with seven TDs and no interceptions while winning three of the last four against the Rams, but was 13 of 24 for 124 yards, failed to throw a TD for the fourth time this year and was sacked six times against the Seahawks. Kaepernick's been sacked 25 times -- tied for second most in the league -- and faces a Rams defense that enters the week tied for second with 23.
"Colin's our quarterback," Tomsula said, "no controversies."
San Francisco's Carlos Hyde, the NFL's ninth-leading rusher with 470 yards, won't play because of an injured left foot.
Without him, the 49ers face a difficult test against a Rams defense that's minus key defenders Chris Long (knee) and Alec Ogletree (ankle) for the time being but recorded four sacks and forced four turnovers against the Browns.
---
---