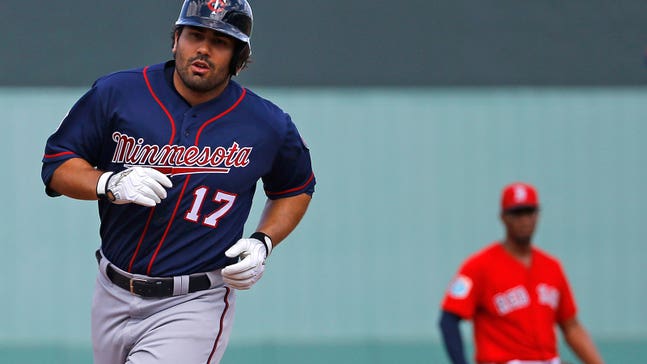 Quentin, Mauer homer as Twins top Red Sox
Published
Mar. 18, 2016 5:45 p.m. ET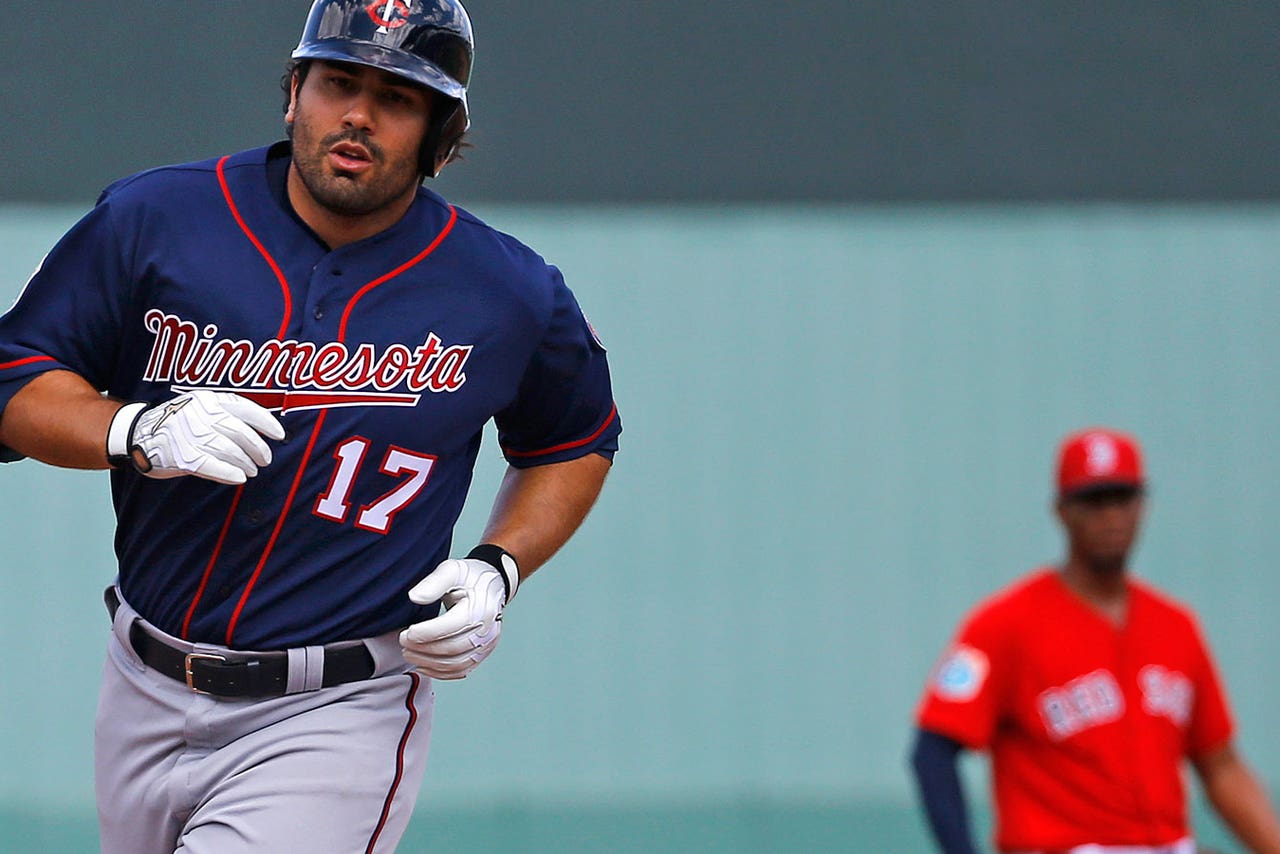 FORT MYERS, Fla. -- Carlos Quentin homered in his bid to earn a roster spot and Joe Mauer also connected Friday as the Minnesota Twins beat the split-squad Boston Red Sox 8-6.
Quentin, who retired last May, is trying to restart his career. He hit a two-run homer.
"We're getting a good look," Twins manager Paul Molitor said. "He's always been a guy who hits righties pretty well. In fact, some of his numbers through the years have been better off right-handers. That was an impressive homer."
Tyler Duffey, competing for a spot in the Twins rotation, faced six batters in the first inning, giving up a run on three hits. Over the next three innings, he allowed just two hits.
"He kind of found his groove, kind of settled in there after he got through that first," Molitor said. "He threw 30-soemthing pitches in the first, which is always kind of tough because it kind of zaps you right out of the chute. But he finished well."
Rick Porcello, Boston's No. 3 starter, went four innings and gave up three runs on six hits and a walk.
Oswaldo Arcia entered the game with two hits this spring, then got three hits for the Twins.
Mookie Betts had two hits for the Red Sox, including his third home run of the spring. Andrew Benintendi, Boston's first-round pick in the 2015 draft, had two hits in his first spring training game.
"He's got a good-looking swing," Red Sox manager John Farrell said of Benintendi. "Even if he doesn't get a couple of basehits, it's still a compact swing."
STARTING TIME
Twins: Molitor was satisfied with Duffey's outing.
"I think it's just been a settling-in thing. I think in my starts so far the first innings have been long," Duffey said. "But after that I've settled in. so now I think it's just getting that first inning out of the way clean. I felt great today. Everything worked."
Red Sox: Porcello, who faced eight batters in a three-run second inning, needed 77 pitches, 47 for strikes.
"There were a higher number of pitches in the bottom of the strike zone," Farrell said. "They fought off a couple of pitches that might have been elevated. A lengthy second inning that he was able to regroup and stretch his pitch count to 80 pitches."
TRAINER'S ROOM
Twins: Center fielder Byron Buxton has been out since being scratched from Wednesday's game with an illness. He worked out on Friday and is expected to play Saturday.
Red Sox: Center fielder Jackie Bradley Jr. was scratched from the lineup with right forearm soreness. ... Outfielder Brennan Boesch left the split-squad game in Port Charlotte against the Rays with a fractured right wrist and is out indefinitely. ... Left-hander Brian Johnson, a candidate for the rotation, remains sidelined with a left big toe sprain.
MOVING DAY
Twins: Right-hander Alex Meyer, first baseman Kennys Vargas and infielder Jorge Polanco were optioned to Triple-A Rochester. Right-handers Jose Berrios and Nick Burdi, left-hander Aaron Thompson, catchers Stuart Turner and Mitch Garver and outfielder Joe Benson were reassigned to minor league camp.
Red Sox: Infielder Marco Hernandez was optioned to Triple-A Pawtucket. Right-hander Kyle Martin was reassigned to minor league camp.
UP NEXT
Twins: Left-hander Tommy Milone, a candidate for the rotation, will start Saturday when the Twins travel to Bradenton to face the Pirates. Left-hander Jon Niese is scheduled to start for Pittsburgh.
Red Sox: Right-hander Joe Kelly gets the start on Saturday when the Red Sox host the Cardinals. Right-hander Michael Wacha will start for St. Louis. 
---
---