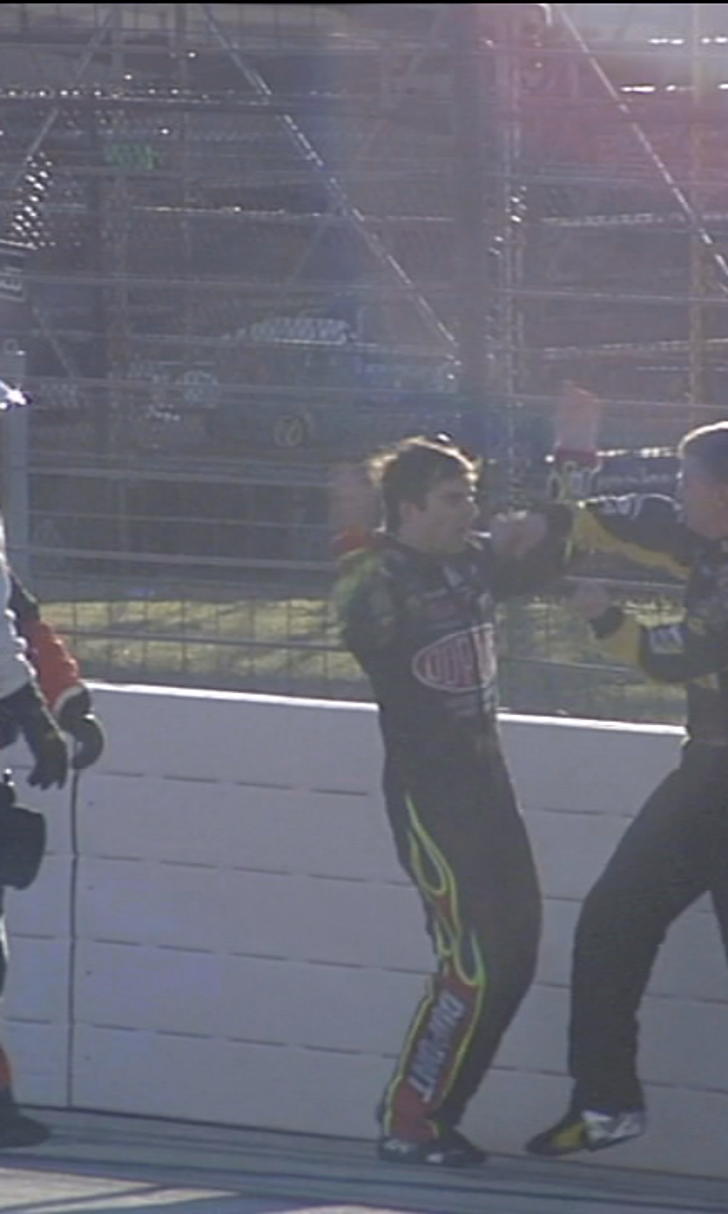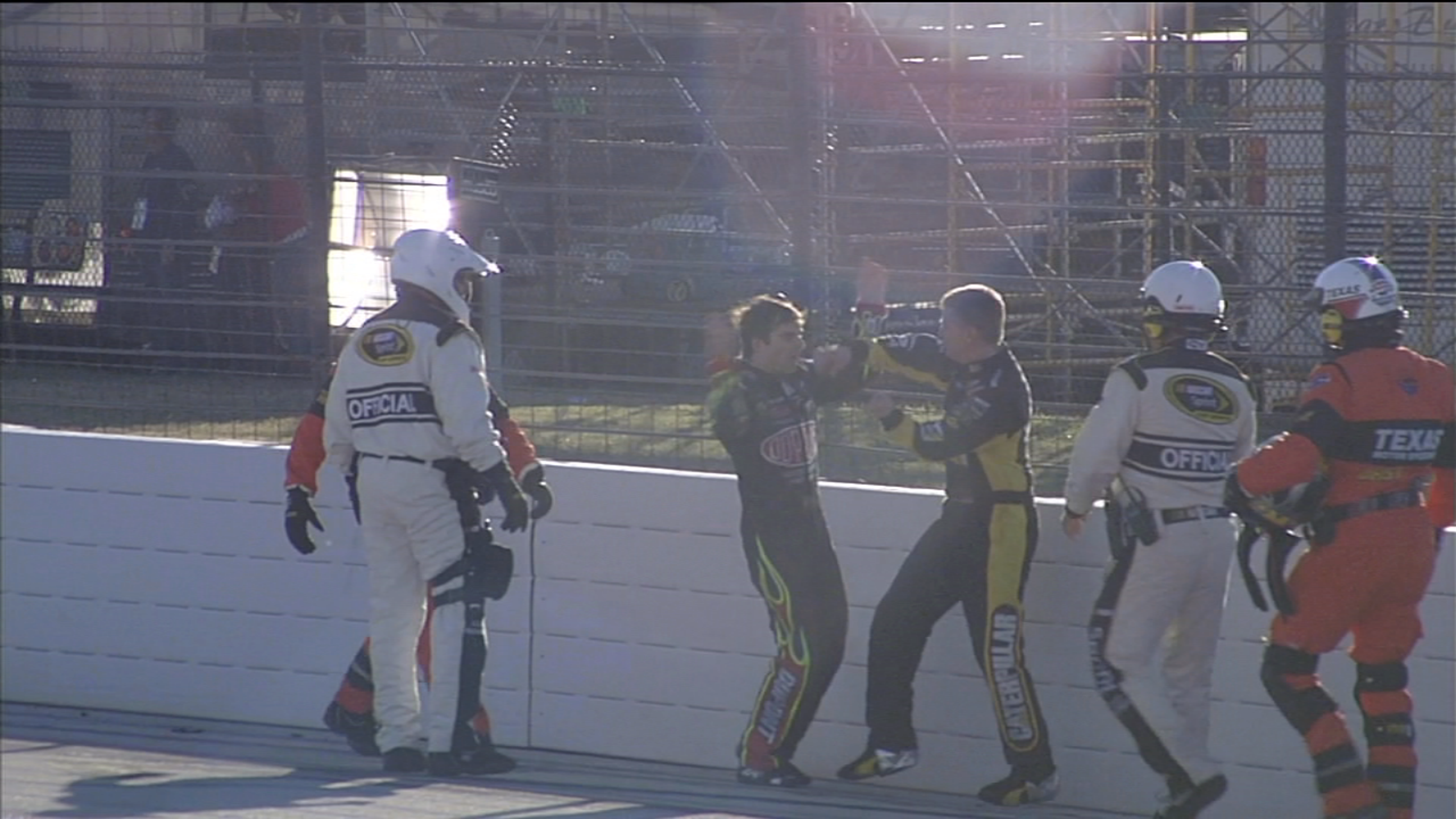 Put 'em up: Remembering two famous Texas tussles
BY foxsports • October 29, 2014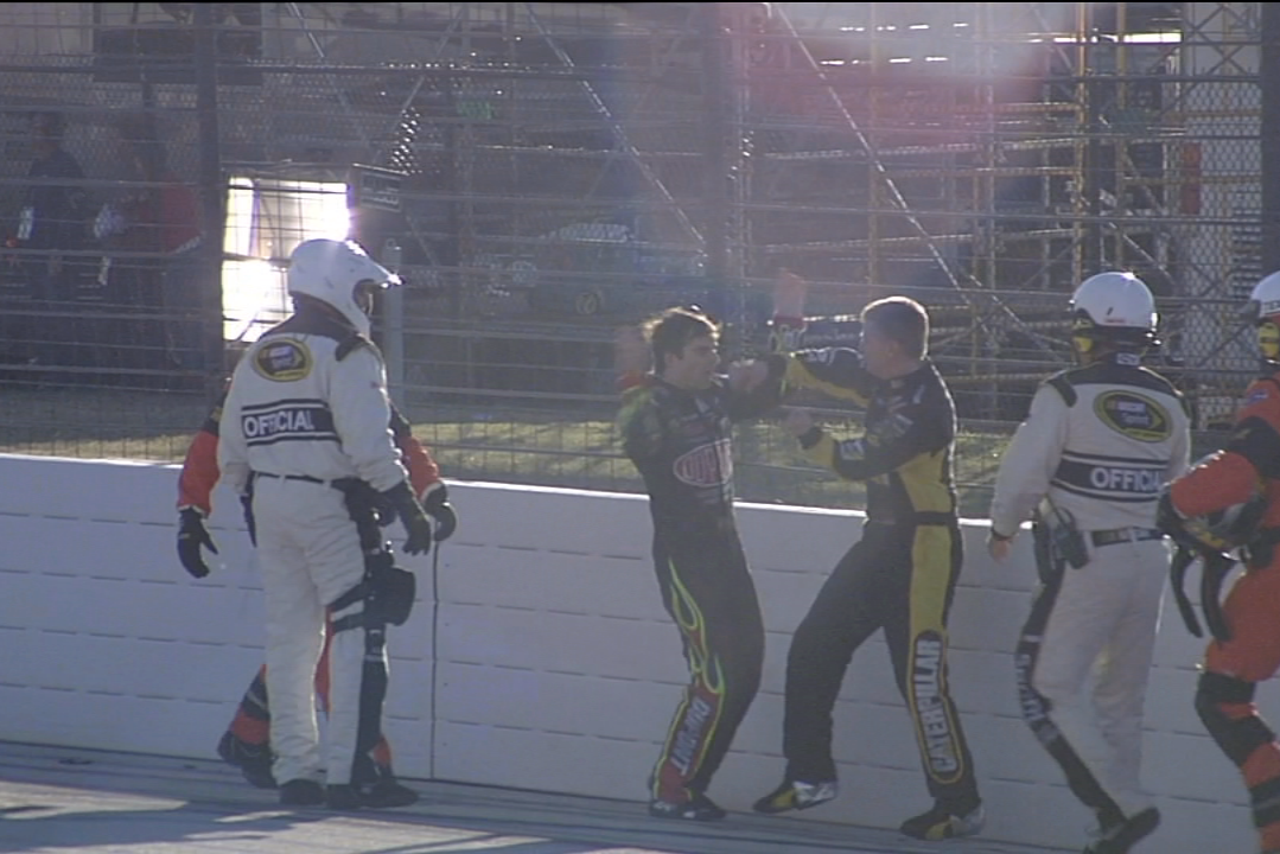 They say everything is bigger in Texas.
And at Texas Motor Speedway, evidently even the hatin' is bigger.
Two of the most memorable fights in the history of motorsports occurred at the grand and glorious 1.5-mile Fort Worth track.
The first took place in June 1997, in one of the most embarrassing gaffes in the history of the Indy Racing League, which is saying a lot. At TMS that night, one of A.J. Foyt's drivers, Billy Boat, had been declared winner of the True Value 500k. The only problem is, Boat didn't win, Arie Luyendyk did.
The timing and scoring system, which was operated by IRL and USAC officials, didn't work correctly, so Boat was wrongly credited with the victory.
Luyendyk went to Victory Lane to complain to series officials, and as he was walking away, Foyt backhanded him upside the back of the head twice and pushed him to the ground.
"All I know is I got hit from behind and almost choked by somebody and it turned out to be A.J. Foyt," Luyendyk told the Associated Press. "I never did talk to him at all. And I don't have to talk to him."
"We feel very badly," USAC chief steward Keith Ward told the Associated Press. "We've never had a problem of this nature. Certainly, this is a magnitude we have never seen. We're embarrassed by it."
For his part, Foyt said he was just being himself. "I guess you have to say, 'That's A.J.,'" Foyt said after apologizing.
If anything, the NASCAR fight at TMS in November 2010 was even more bizarre, because it involved two of the most sane and sensible drivers on the circuit, Jeff Gordon and Jeff Burton.
Inexplicably, Burton put Gordon hard into the Turn 2 wall under caution on Lap 192, moments after the two had made light contact in Turn 4 of the previous lap. The contact heavily damaged both cars.
When the two got out of their cars, Gordon immediately gave Burton a firm two-handed shove and NASCAR officials had to intervene between the two.
"I honestly don't know what happened," said Burton. "It was my fault. One hundred percent it was my fault."
"I don't know, I guess he was just really frustrated with the way his car was handling, or something," said Gordon. "I mean, he just drove into my right rear and put me into the wall under caution. Of all the people out there, I never thought it would happen with Jeff Burton."
But that's the thing about racing at Texas. You just don't ever know what might happen next.
---