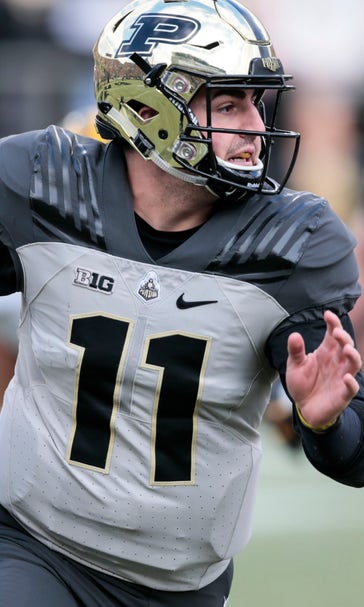 Purdue passing game can exploit Minnesota's generous defense
November 9, 2018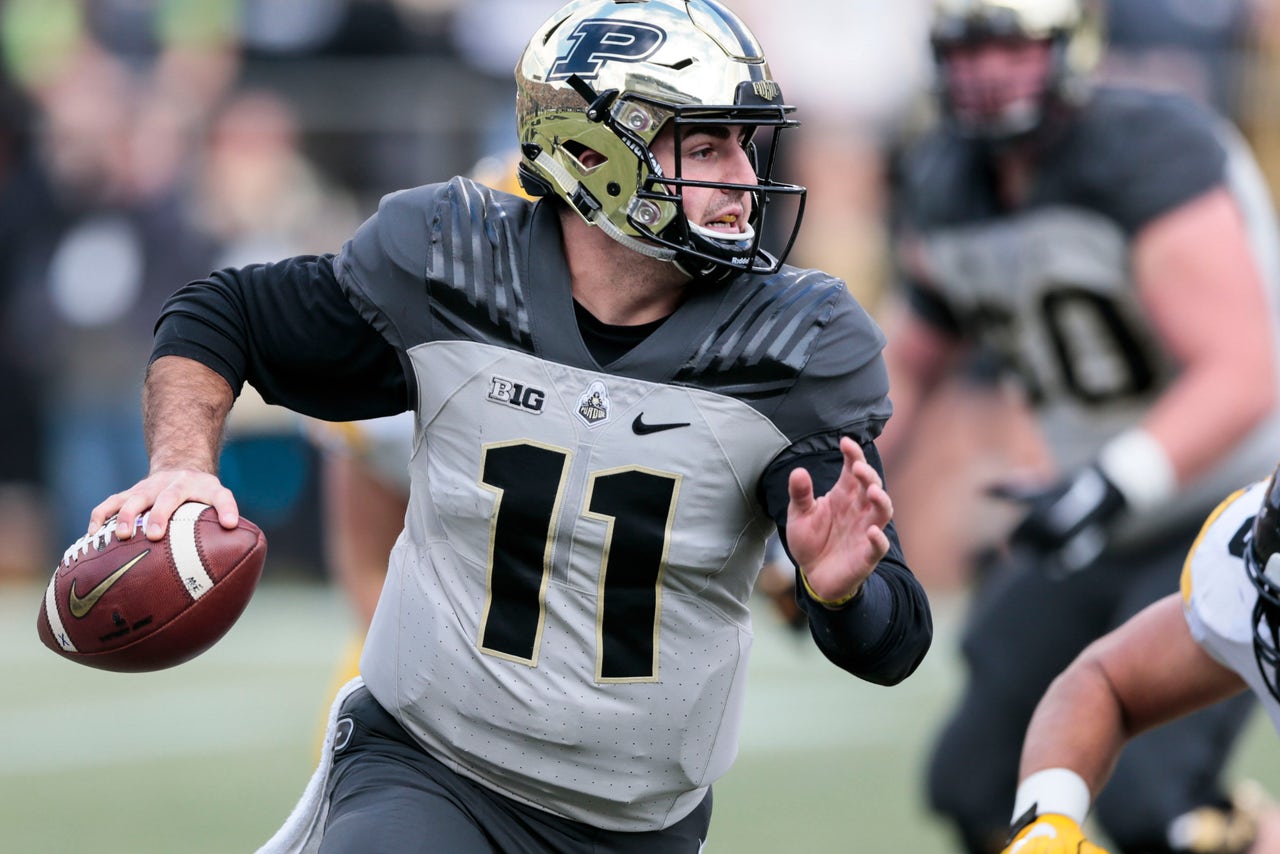 Quarterback David Blough is thriving in the Purdue offense.
MINNEAPOLIS — Favorable field position has meant little for Minnesota this season. Huge gains against the Golden Gophers have piled up as if opponents are playing a video game.

With Purdue's offense possessing as much quick-strike ability as any team in the Big Ten, this will be an especially difficult week for the Minnesota defense to stem this tide of long touchdowns.

"Explosive players everywhere," said Gophers coach P.J. Fleck, who fired defensive coordinator Robb Smith last weekend after a 55-31 loss at Illinois.

Minnesota (4-5, 1-5) has allowed an average of 43 points per conference game, with 32 touchdowns by their foes covering a staggering mean distance of 35 yards. Thirteen of those touchdowns are plays of 40-plus yards, including eight of 60 yards or more.

With fifth-year quarterback David Blough thriving under the direction of coach Jeff Brohm and wide receiver Rondale Moore emerging as one of the nation's most impactful freshmen, Purdue (5-4, 4-2) has already produced 22 offensive plays this year that netted 40 yards. The Boilermakers are 13th in the FBS with an average of 486 yards per game.

"It's fun when you come to the facility to work," said Blough, who's second in the Big Ten and 12th in the FBS with an average of 298 passing yards per game. "Coach Brohm is creative. We're confident because we know we've got the best play-caller in the country."

Purdue's one-point loss at home to Eastern Michigan on a last-second field goal still hurts a little, despite the potentially program-elevating 29-point victory last month against Ohio State and the two-point win over Iowa last week, because the Boilermakers have not yet secured eligibility for a bowl game thanks to their 0-3 start.

Lugging a 12-game losing streak to Wisconsin when they play Nov. 17, the Boilermakers don't want to put themselves in the precarious position of needing to win at rival Indiana on Nov. 24 to extend their season. So they'll have to be wary of a letdown against the Gophers, having opened as nine-point favorites.

Of course, the Boilermakers remain in the race for the West Division title, the greatest reminder to avoid overlooking reeling Minnesota. First-place Northwestern, which beat Purdue in both teams' opener, owns the tiebreaker, but the Wildcats play at Iowa on Saturday before finishing at Minnesota and against Illinois. Wisconsin plays at Penn State on Saturday and wraps up against Minnesota.

"In our mind, we have to win to advance and stay a contender," Brohm said.



WRAP UP

Minnesota allowed 659 total yards to Nebraska and 646 to Illinois, totals that rank fourth and seventh on the all-time single-game list by opponents. The only other year with multiple entries on the top 10 list was 1983, when the Gophers went 1-10 and infamously lost 84-13 to Nebraska.

Regardless of any issues with scheme or depth, all those big plays allowed by the Gophers have signified a glaring problem with the basics of pursuit angles and completing tackles. Interim defensive coordinator Joe Rossi, who was the defensive coordinator at Rutgers before joining Fleck's staff before last season, made a point to intensify practices this week.

"We just want to leave it better than we found it," Rossi said.

SLOWER GOING

In addition to the potential spark the Gophers could find with the new voice directing their defense, they'll have another factor on their side: a predicted high temperature of 27 degrees.

"Our guys are going to have to have some toughness and be able to play strong, play through the elements and find ways to win," Brohm said.

AIR IT OUT

With freshman Rashod Bateman coming off a 175-yard game against Illinois and junior Tyler Johnson leading the conference in receiving yards, one spot ahead of Moore, the Gophers can match the Boilermakers through the air. Purdue is third-to-last in the FBS with an average of 296 passing yards allowed per game.

ON THE EDGE

Defensive end Carter Coughlin, who leads the Big Ten with nine sacks, is Minnesota's best hope of disrupting Blough and the Boilermakers. He could be lined up some against left tackle Eric Swingler, who has stepped in for the injured Grant Hermanns for a second straight year.

Coughlin described his mood after the Illinois game as "beyond angry" after the latest discouraging performance by the defense. He's expecting improvement Saturday.

"Without a doubt," Coughlin said. "I haven't seen anybody quit."

LOOKING BACK

Minnesota has a 37-33-3 edge in the all-time series, including 31-12-3 at home. Purdue has lost in each of four trips to TCF Bank Stadium, allowing an average of 41 points per game, with the last road win over the Gophers coming at the Metrodome on Sept. 22, 2007. The Boilermakers have lost six of the last nine overall.


---
---