Richie Worship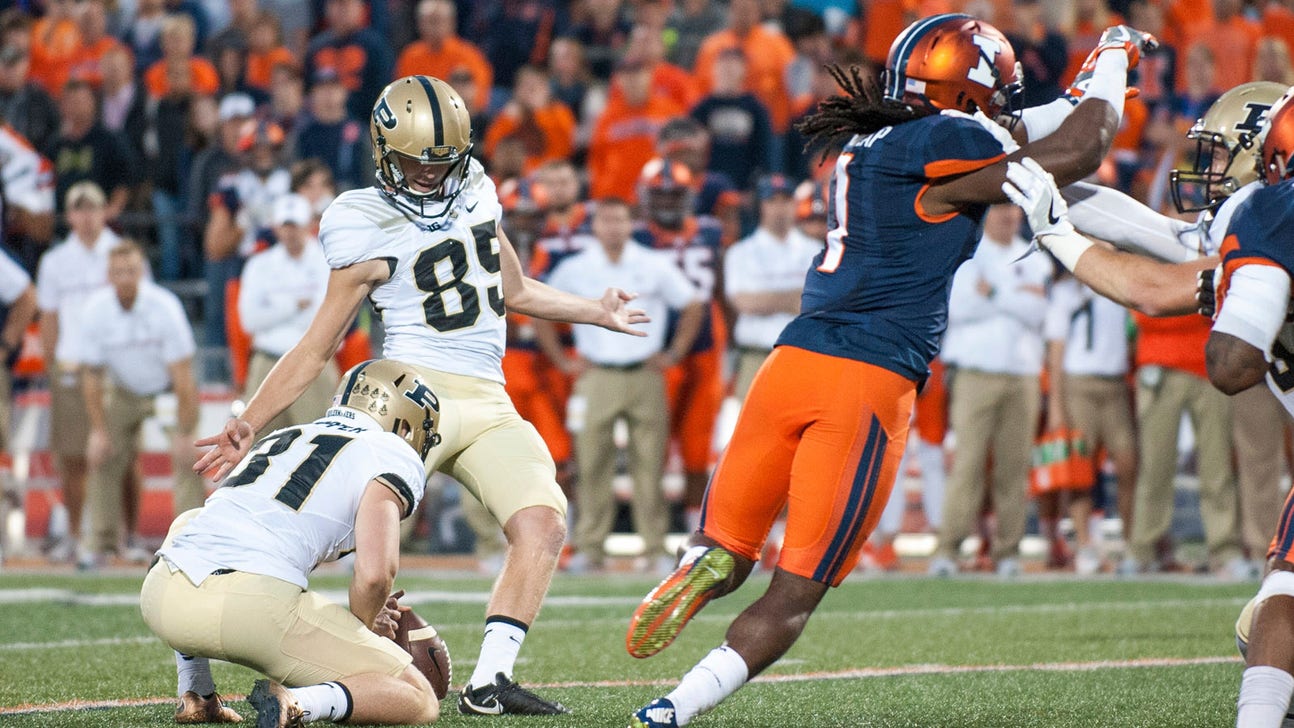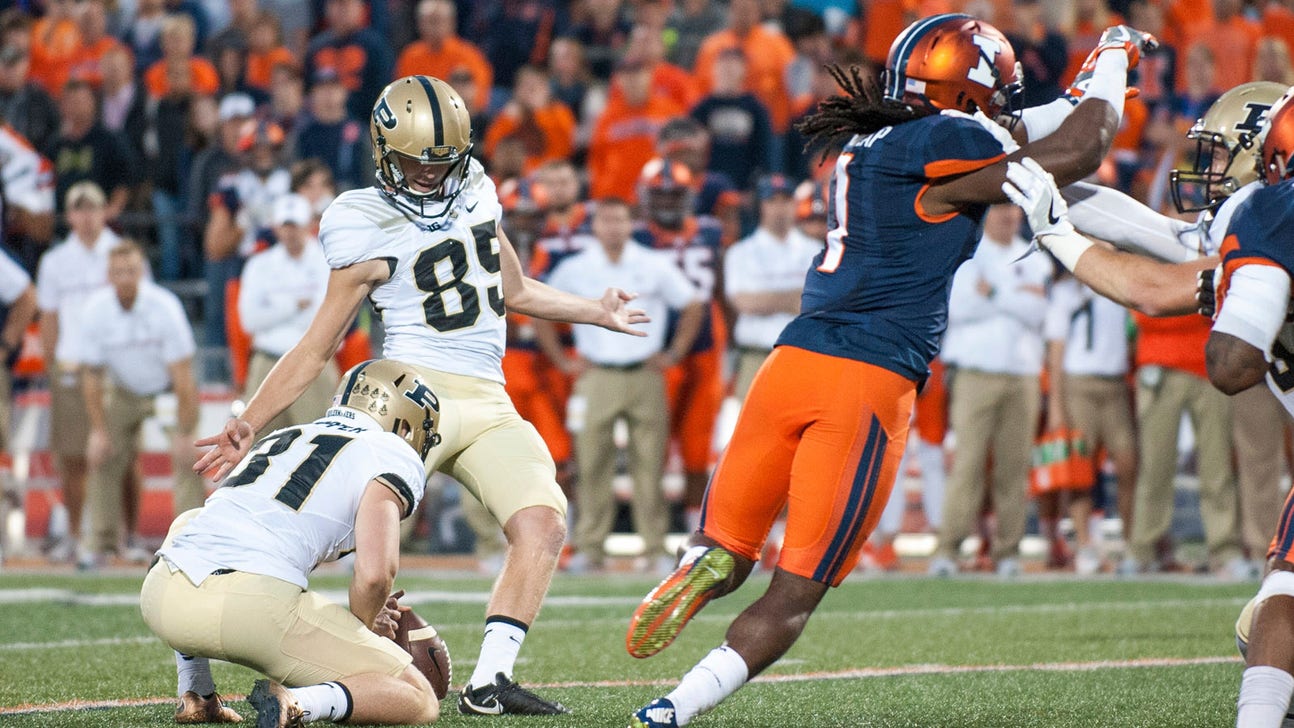 Richie Worship
Purdue defeats Illinois in overtime, picks up first conference win
Published
Oct. 8, 2016 8:03 p.m. ET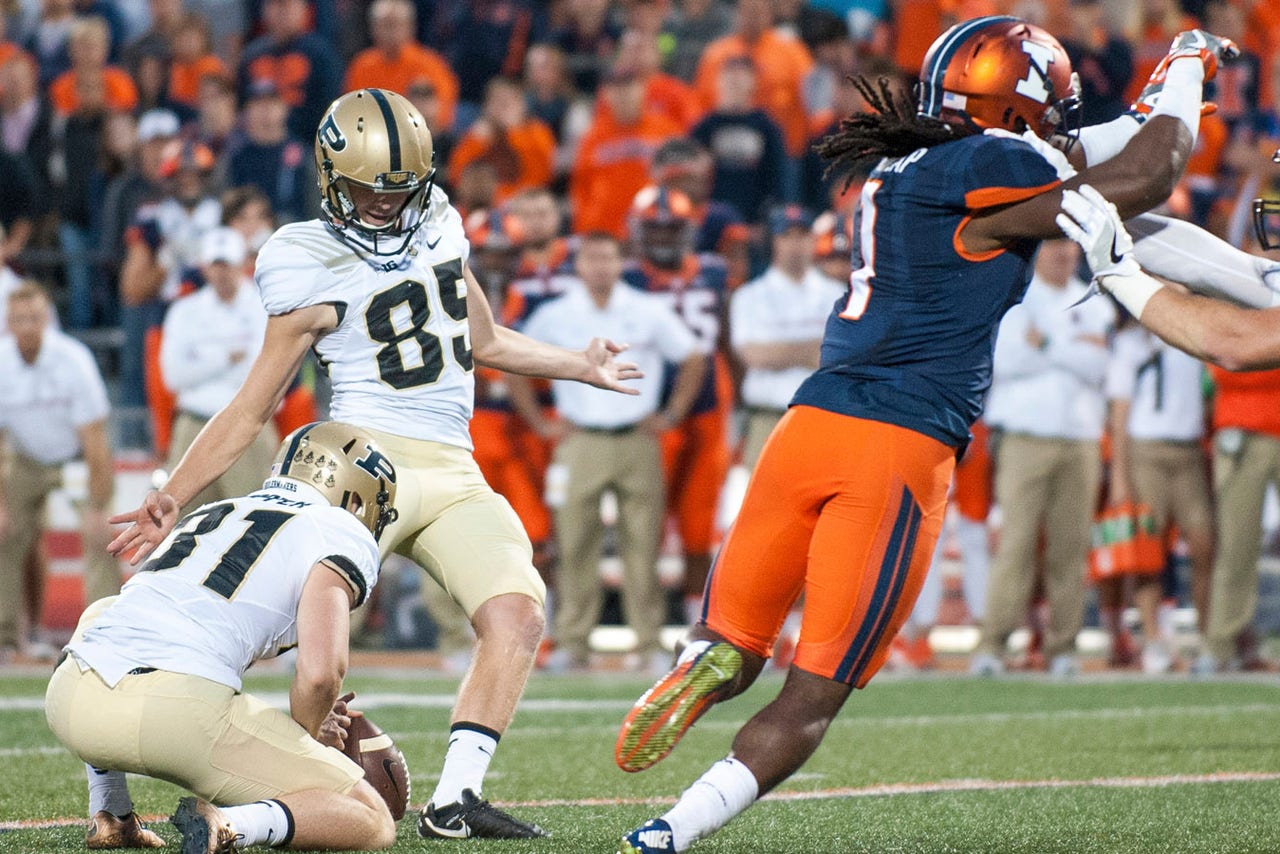 CHAMPAIGN, Ill. -- Purdue came to Illinois Saturday reeling from a 43-point loss at Maryland and living with growing pressure on its coach, Darrell Hazell, to win.
The Boilermakers got just what they needed from two freshmen -- a kicker who had missed more field goals this season than he had made, and a running back starting his first game -- as they knocked off the Illini in overtime, 34-31.
The running back, Brian Lankford-Johnson, carried the ball 18 times for 127 yards and a touchdown.
The kicker, J.D. Dellinger, had missed three of his five field goals on the season. But he hit from 28 yards on the game's final play and set off a wild celebration. 
The Boilermakers (3-2, 2-1 Big Ten) rushed for the Illinois sideline, mistakenly thinking they would find the Cannon trophy the teams play for there, before finally mobbing their band in the south end zone.
Dellinger said the aftermath of the win was a blur.
"I never thought about celebrations because I've never been put in this position before so I'll have to watch it again -- I don't remember it, honestly," he said. 
Hazell, who earlier in the week acknowledged the pressure, said the win was a big lift.
"People don't understand how hard it is to win football games, all the pieces have to fit together and you need a break every once in a while," he said.
Illinois (1-4, 0-2) kicker Chase McLaughlin had a chance to win the game on the final play of regulation, but his 41-yard attempt clanged squarely off the right upright. McLaughlin had already made three field goals, including one from 47 yards, and had been a perfect 8-8 on the year.
"Every loss hurts, but some hurt a little bit more than others," Illinois coach Lovie Smith said. "This is the one that hurts a little bit more."
"We just kept shooting ourselves in the foot," a red-eyed Illinois center Joe Spencer added, noting that Illinois had 12 penalties for 125 yards.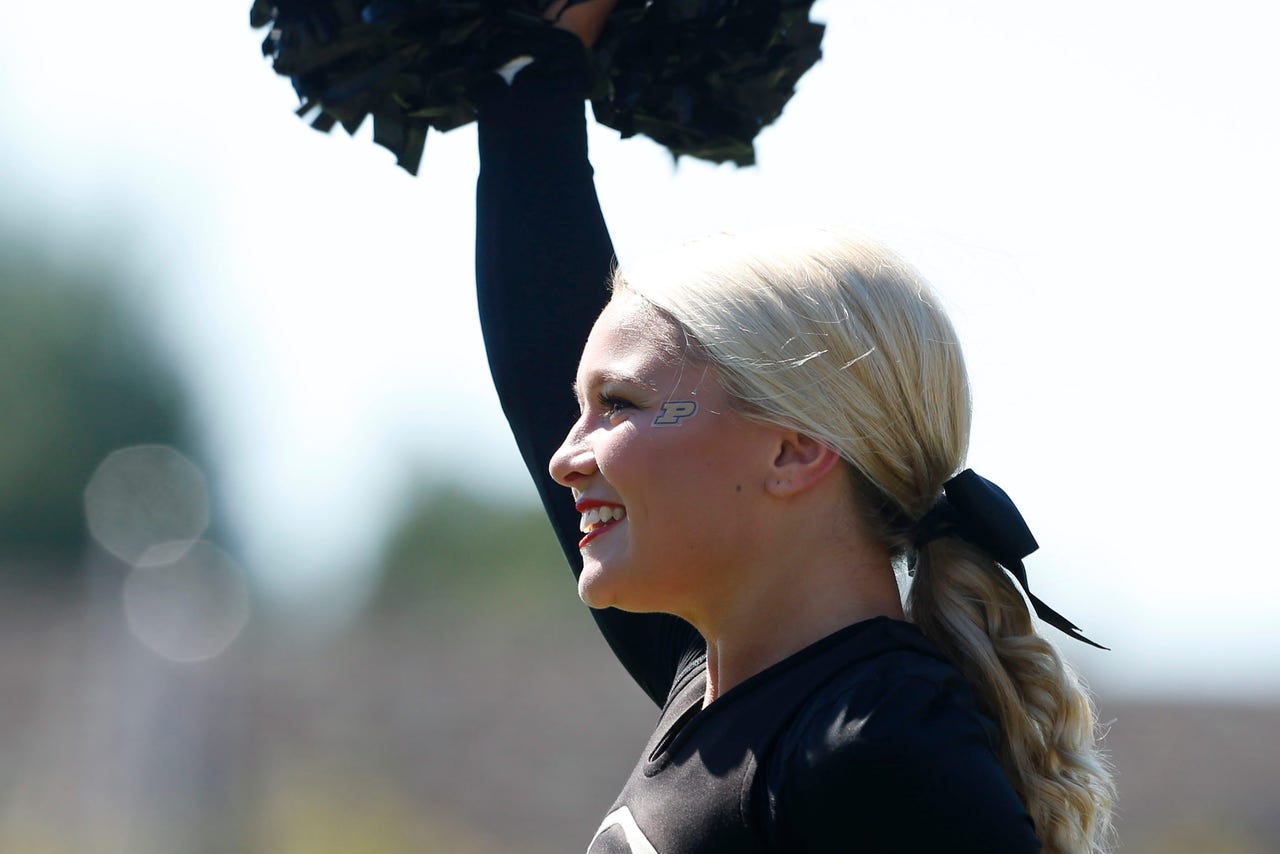 View from the sidelines: college football cheerleaders 2016.
Illini quarterback Wes Lunt was knocked out of the game in the second quarter on a big hit by linebacker Danny Ezechukwu, who was flagged for roughing the passer. Smith said immediately after the game that he only knows Lunt's injury is a concern.
Chayce Crouch, a sophomore, replaced Lunt and carried the ball 17 times for 137 yards and two touchdowns.
THE TAKEAWAY
Purdue: The Boilermakers are out of the Big Ten West cellar. They suddenly have a winning record and are halfway to bowl eligibility. They also ran the ball for 231 yards (an average of 5.6 a carry) and three touchdowns on an Illinois defense that was considered the strength of the team. But Purdue's run defense was still a problem. Illinois ran for 315 yards.
Illinois: It isn't clear yet just how long Lunt will be out, but the Illini got a look at what their offense is likely to be if he misses any time. Crouch is not a consistent deep-ball threat, but he ran for more yards Saturday than Lunt has during his entire time at Illinois. Illinois is still in search of its first Big Ten win and its first win since the opener against Murray State.
INJURY REPORT
While Lunt's status is not known, starting cornerback Darius Mosely left the game after a hard hit in the third quarter, and backup cornerback Cameron Watkins was also knocked out with an unspecified injury.
For Purdue, receiver Dominique Young left the game in the fourth quarter with an injury to his right leg. He was carted off the field with his leg in an inflatable cast. Running back Markell Jones did not make the trip to Champaign as he tries to recover from a shoulder injury that has nagged him all season.
YELLOW FLAGS
Both teams had trouble with penalties, and not just the quantity of flags thrown. Illinois defensive end Carroll Phillips was flagged for roughing quarterback David Blough in the fourth quarter, and he was also called for targeting on the play and was ejected.
Purdue nose guard Eddy Wilson was flagged for unsportsmanlike conduct and roughing the passer on one play for knocking Crouch to the ground and then stepping on his helmet.
UP NEXT
Purdue: The Boilermakers host Iowa next Saturday, the first Big Ten home game on their schedule.
Illinois: The Illini make their first trip to Rutgers since the Scarlet Knights joined the Big Ten. It will be just the third meeting between the schools. The last game, which was played at Rutgers, was a 33-0 Scarlet Knights win in 2006.
---
---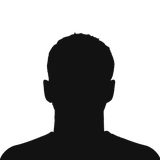 Get more from Richie Worship
Follow your favorites to get information about games, news and more
---