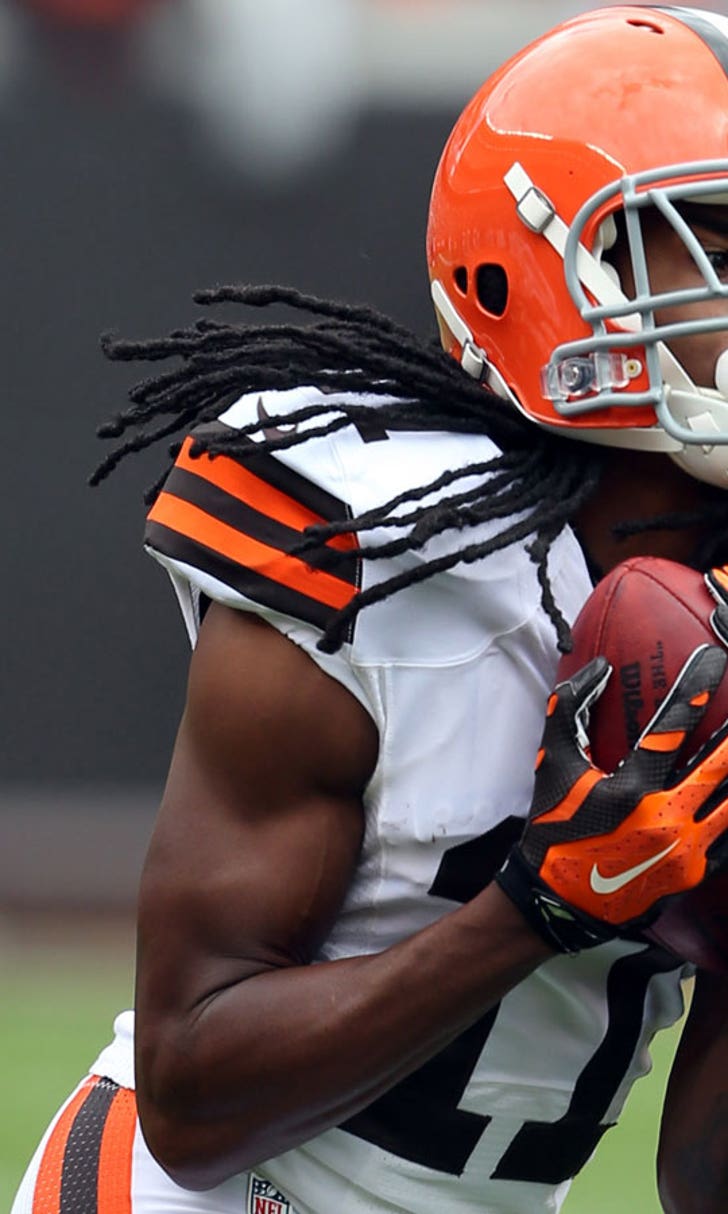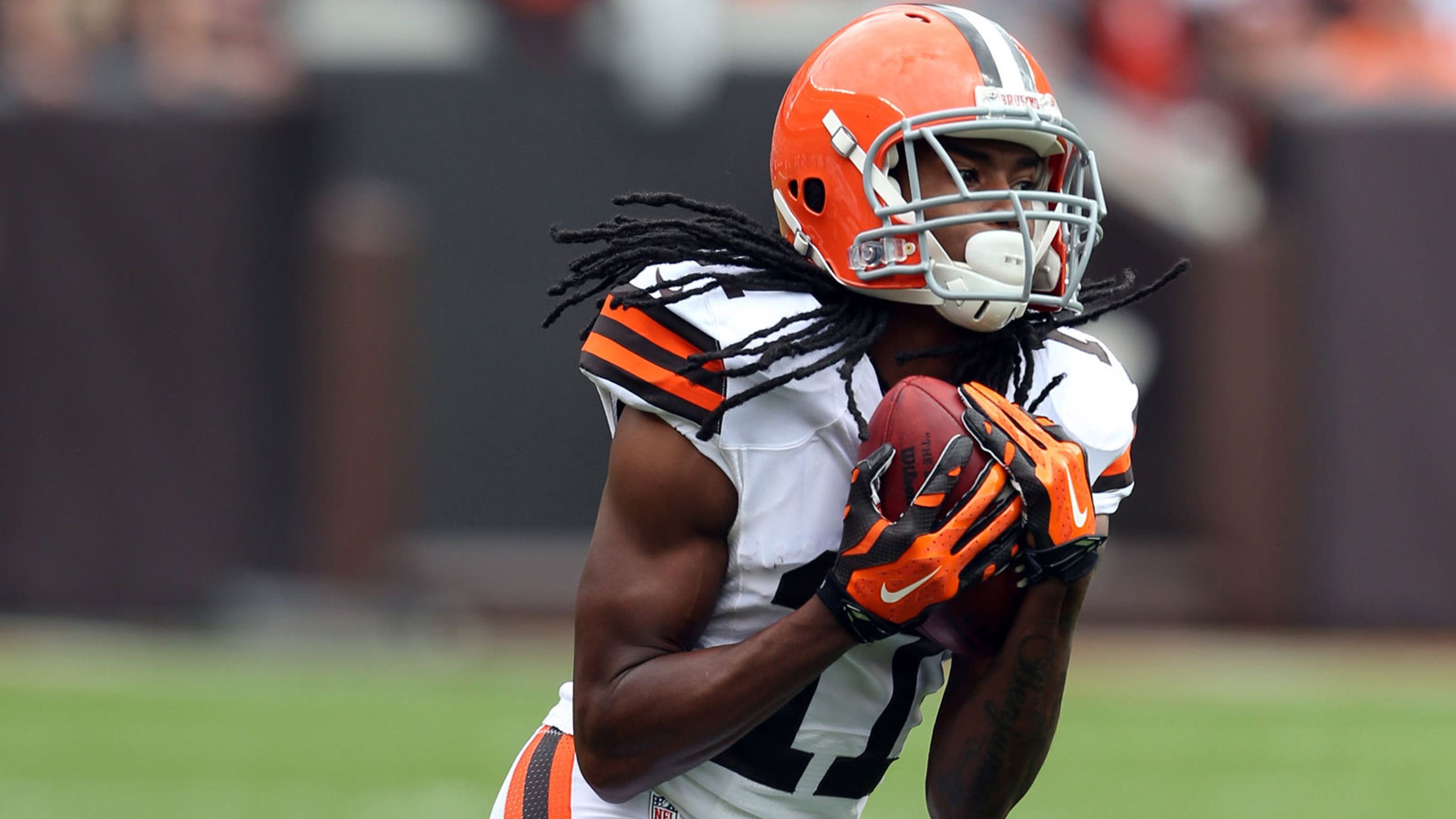 Punt returns anything but special for this season's Browns
BY foxsports • October 23, 2014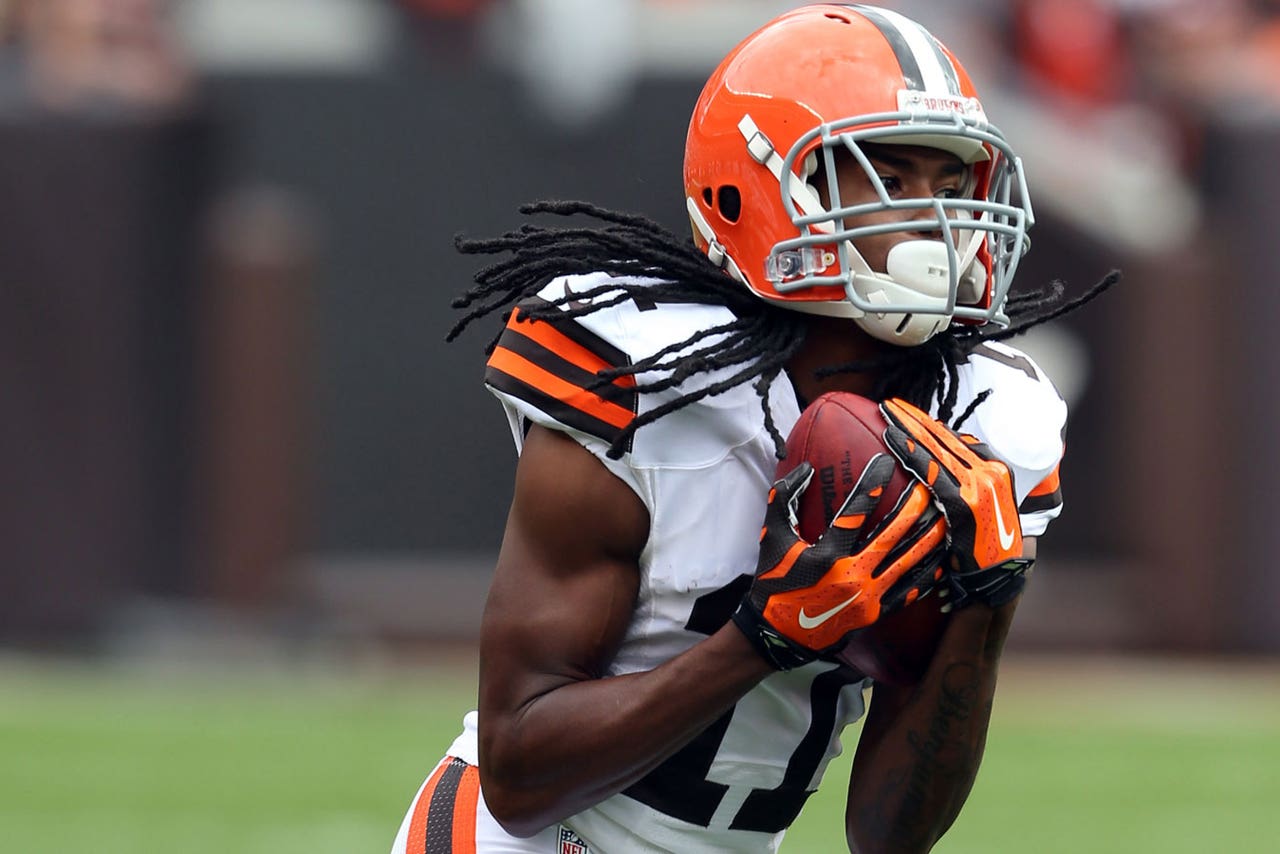 BEREA, Ohio -- Overall, since the Browns returned in 1999, they haven't been very good. However, the Browns have generally been good returning punts, if not excellent.
Dennis Northcutt (2000-06) and Joshua Cribbs (2005-12) held the position down for all but the first season back. Cribbs went to the Pro Bowl for his prowess returning punts and kickoffs.
However, the torch was passed to Travis Benjamin near the end of Benjamin's rookie season in 2012 and Cribbs' last with the Browns, jump started when Benjamin set the Browns franchise record with a 93-yard punt return for a touchdown against the Chiefs on Dec. 9, 2012. He only returned three punts that season, but totaled 149 yards (49.7 avg.), including the touchdown.
In 2013, Benjamin returned 22 punts for 257 yards, including a 79-yard touchdown against the Lions on Oct. 13. In just eight games before being lost for the season with a torn ACL, Benjamin's 11.7 average ranked eighth in the NFL, overall. At the time he was injured, he was third in the NFL in punt return yards.
Against the Bills on Oct. 3, Benjamin earned AFC Special Teams Player of the Week honors for amassing 179 yards on seven punt returns (25.6 avg.) to set a franchise record. Eric Metcalf had 166 yards against the Steelers on Oct. 24, 1993, including two returns for touchdowns.
Benjamin has had trouble fielding punts this season and has been replaced by Jordan Poyer and Jim Leonhard at the position.
Currently, the Browns have a total of just 29 yards on 11 returns for a paltry 2.6 average. The longest return to date is for eight yards by Poyer. The Browns have 10 fair catches. Poyer has seven returns for 28 yards, while Benjamin is averaging just 0.7 yards per return with just two yards on three attempts.
Special teams coach Chris Tabor isn't happy about the punt return situation to date.
"Right now, we're 32nd in the league and we're not real happy about it," Tabor said. "If we continue that pace, we could be 35th in the league."
Currently, Poyer is ahead of Benjamin on the depth chart. However, Poyer had one of the biggest miscues in last week's game as he muffed a punt inside the 10-yard line that was recovered by the Jaguars and led to a touchdown. Poyer tried to field the ball at about the two-yard line.
"Yes, it was an unfortunate play," Tabor said. "(Poyer's) a good football player. That's something I haven't seen him do. It was one of those things it's been addressed and at the end of the day, I obviously need to coach him better."
Typically, Jim Leonhard has been back in recent weeks on 'pooch' punts, but Tabor said it wasn't a 'pooch' punt situation.
"(It was a) regular kick situation," Tabor said. "(Poyer) was our punt returner that day. It wasn't in the pooch area.
"He lost track of where he was at," he said. "He started at the 15. No question, he shouldn't have fielded the football. At the end of the day, we want to be aggressive, but at the same time you don't want to be wreck less."
Tabor knows that Benjamin has the ability to change a game with his speed. He said he hasn't given up on Benjamin and there is a time coming that he will get back on the field.
Benjamin muffed a punt against the Ravens in the first quarter, but did recover it. He was replaced by Poyer against the Titans after he muffed a punt that was recovered by Tennessee, even though a penalty wiped it out. Poyer has handled the return duties since.
"At the end of the day, we all make mistakes and are all held accountable, myself included," Tabor said. "At the same time, when coaches quit on players, you don't give yourself a chance.
"(Benjamin's) a young man that has displayed he has ability to be a game changer," he said. "I know it's in the past, but he has the franchise record for yards in a game, and the longest return in a game. He's a good football player."
Tabor said he couldn't put his finger on what happened with Benjamin's confidence in catching punts.
"Something that happened in the game," he said. "I can't really explain it. He's catching the ball well in practice. There are just some things in regards to the technical areas (he needs to work on)."
Tabor said he's confident that the time will come when Benjamin moves back in as the primary punt returner.
"Right now, he's not catching the ball as well as he needs to," Tabor said. "We're working on those things. When we see it on the tape that tells me it's time (for him) to go back there. We'll see what takes place."
The Browns hope the time is sooner than later as the Browns could use a big boost in their punt return game--maybe, as soon as Sunday against the Raiders.
EXTRA POINTS
Winn joins Rubin back at practice: The Browns are hoping to get some reinforcements to their defensive line this week. The Browns have been down several defensive linemen the past couple weeks with injuries to DL Phil Taylor (knee), DL Armonty Bryant (knee), DL Ahtyba Rubin (ankle) and DL Billy Winn (quad). Winn has missed the last two games returned to practice Thursday. Meanwhile, Rubin (ankle) practiced for the second day in a row.
Pettine was asked about Rubin before practice.
"(Rubin) had a good day (Wednesday), but we're not ready to commit to him. I thought (Wednesday) was a step forward for him."
DB K'Waun Williams (concussion) was cleared and returned to practice on Wednesday. He is on pace to play Sunday.
"K'Waun came through fine, as well," Pettine said.
No decision on OL: Pettine said they haven't settled on what rotation they will have on the offensive line against the Raiders. If they have, Pettine is not saying.
"We had a good day (Wednesday)," he said. "We worked some different rotations. We'll settle on something and roll with it this weekend."
Pettine said that OL Nick McDonald doesn't count against the 53-man roster until he's activated. He is in his second week of practice since coming off of the Reserve/non-football injury list. Teams have a three-week window in which to activate the player, which would be before next week's game with the Buccaneers.
If McDonald is activated this week, he'd likely be inserted as the starting center and OL John Greco would move back to right guard. If McDonald isn't activated, likely Greco would stay at center and either OL Paul McQuistan or OL Vinston Painter would be the right guard.
Here's to you Mr. Robinson: When the Browns chose to re-sign TE Gerell Robinson to the active roster this week, questions came up that maybe something isn't quite right with TE Jordan Cameron. Robinson is the fourth tight end on the roster besides Cameron, Jim Dray and Gary Barnidge.
Pettine said that's not the case.
"(Robinson's) a young guy that we like and feel he has a bright future in the league."
One Direction coming: The Browns announced that the band One Direction will perform at FirstEnergy Stadium on Aug. 27, 2015. The concert will be part of a 17-city tour, including stops in Australia, Japan and South East Asia.
Browns season ticket members will be offered the opportunity to purchase tickets during a pre-sale, beginning Thurs. Oct. 30 at noon through Friday, Oct. 31 at 10 p.m.
---