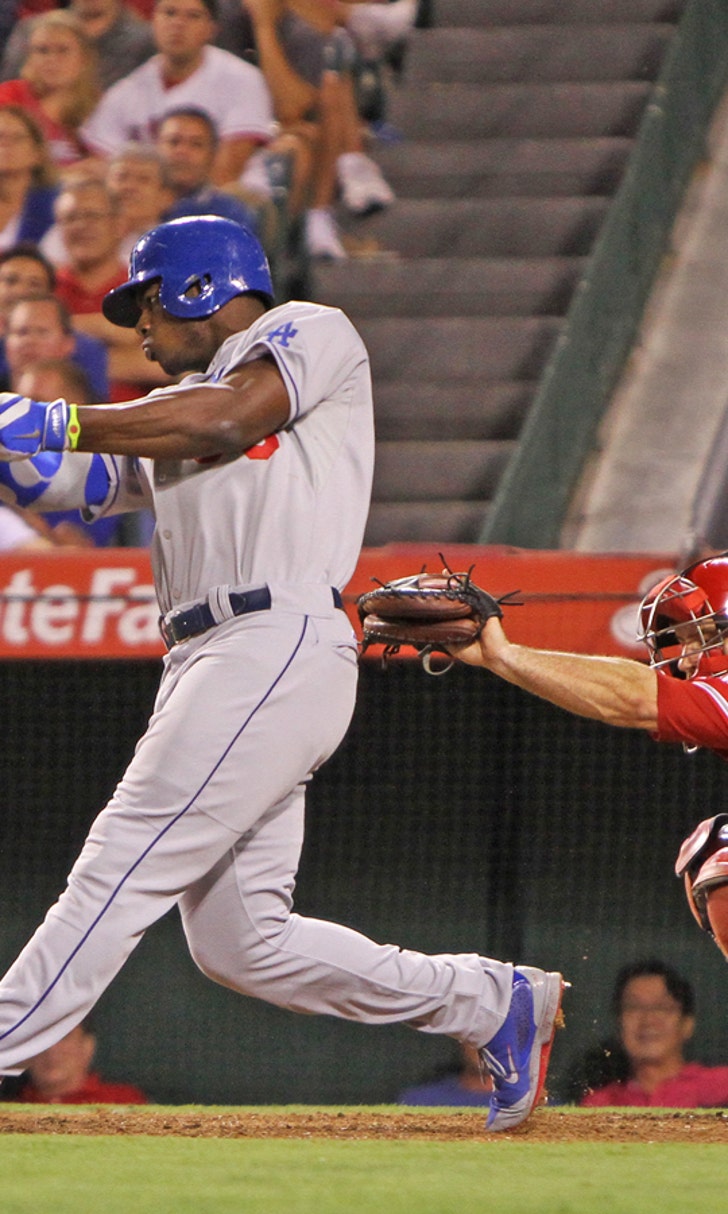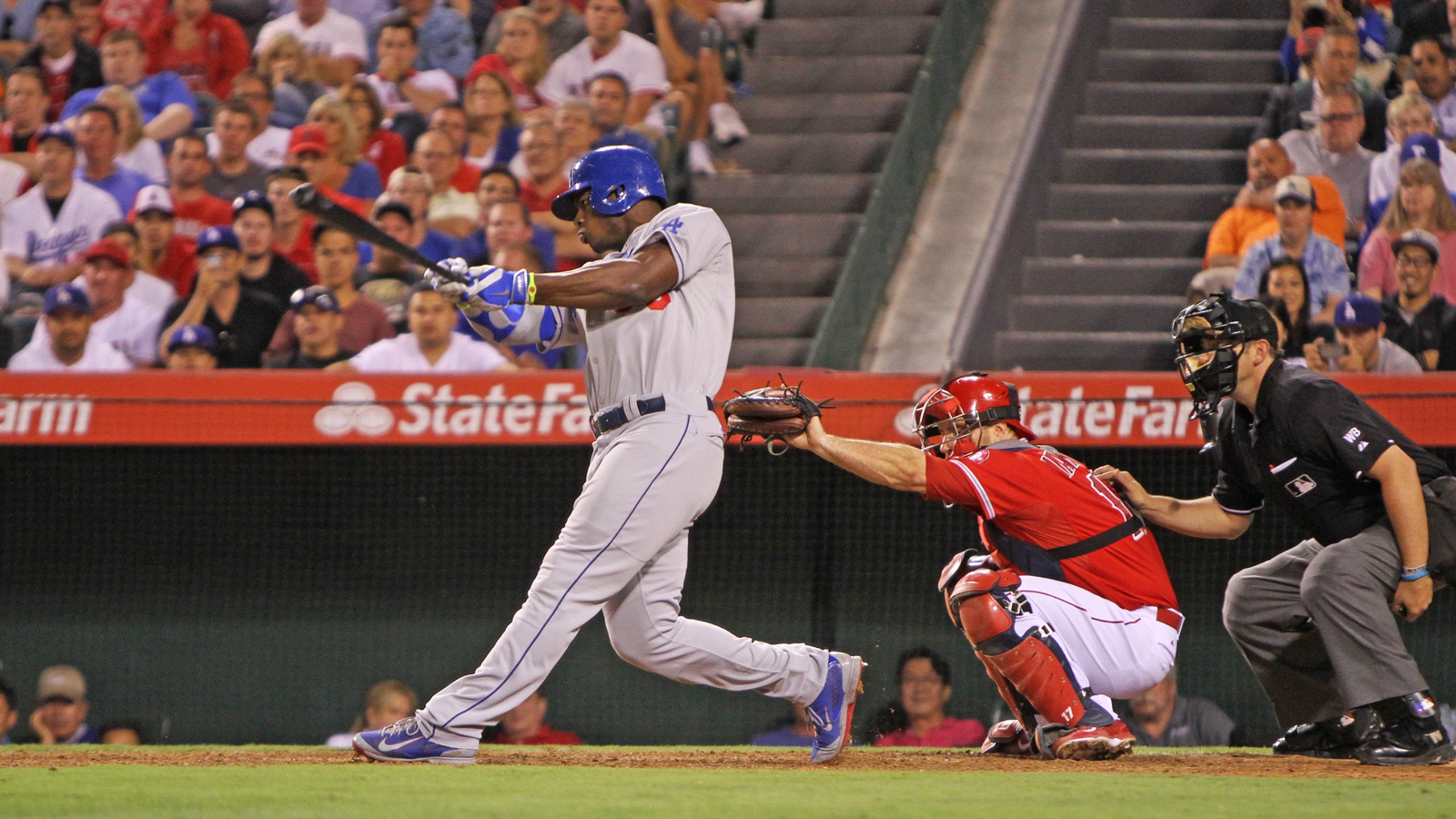 Puig displays fundamentals, excitement in center field
BY foxsports • August 8, 2014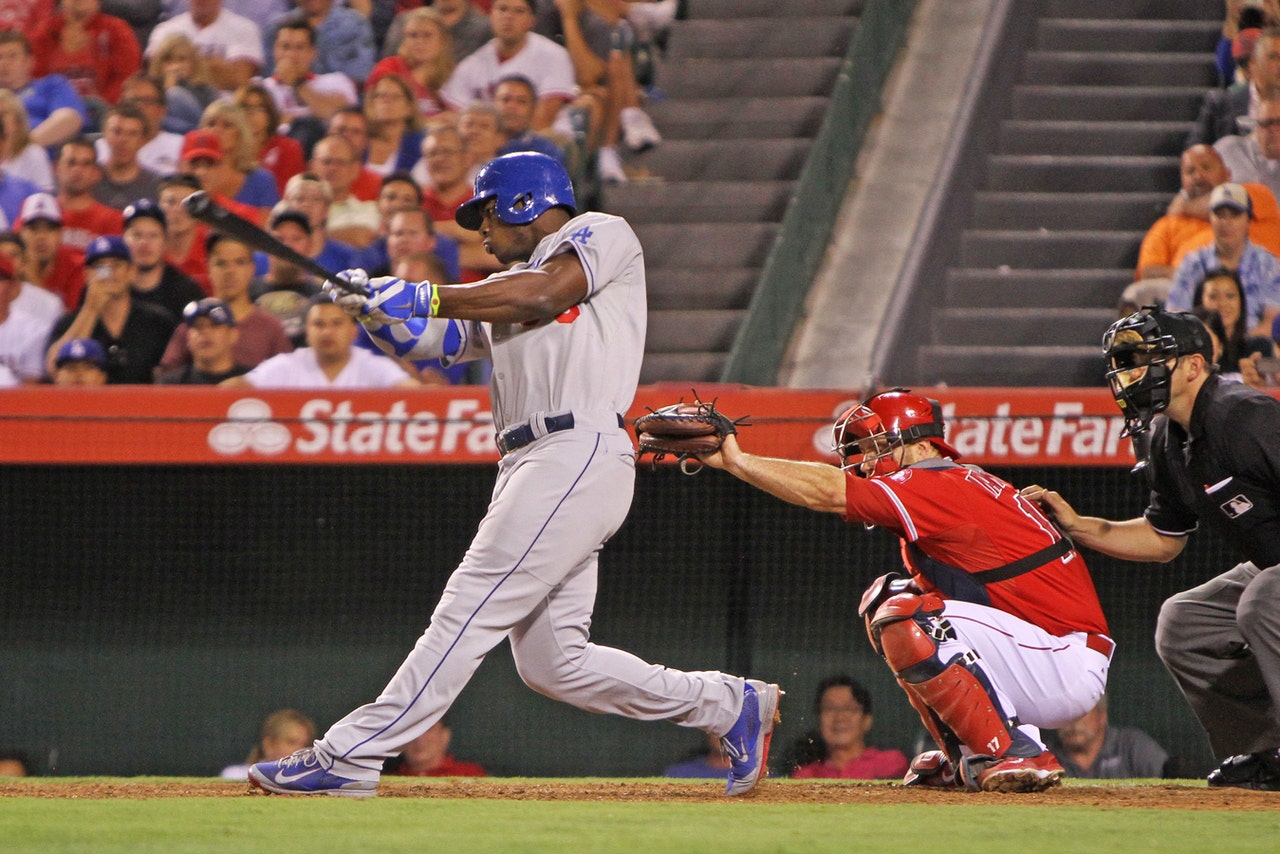 ANAHEIM, Calif. -- Center field may or may not be a permanent home for Yasiel Puig, but he's certainly shown a comfort level since being there.
Defensively, he's a weapon no matter where he's placed in the Dodgers' outfield. Though, as the Freeway Series carried along, there was a small growth spurt for the young, erratic, outfielder. During the four-game series, capped by the Dodgers' 7-0 win Thursday night in Anaheim, Puig came full circle.
At the beginning of this series, he was mocked and "embarrassed" by Albert Pujols. The Angels' slugger, never mistaken for being the most fleet of foot, tagged up from first base as Puig lackadaisically caught a fly ball in center field during the Angels' 5-0 win Monday.
By Wednesday, he'd seemingly learned his lesson, catching the ball with two hands, throwing guys out and hitting the cutoff man, which he did when the Angels scored their only run in the series in Anaheim. This happened when Angels catcher Hank Conger was trying to advance to third on a single by David Freese.
As the crowd rose to its feet in anticipation of Puig potentially gunning down Erick Aybar at the plate, the Dodgers' center fielder hit the cutoff man. He conceded one run but kept the tying run at first and out of scoring position.
"I know that Yas plays with a flair," Dodgers manager Don Mattingly said, "but I think (Wednesday) night there's a beauty to getting rid of the ball, hitting cutoff men, throwing the ball in the right place –there's a beauty in this game of doing that and Yasiel's shown us the last couple of nights that he understands exactly what that means." 
Thursday he, once again, showed the flair making a catch that not many center fielders in baseball can make, covering a ton of ground and robbing Josh Hamilton of multiple RBI to end the bottom of the sixth inning, leaving Angels stranded on second and third.
He made it look easy, and to him, apparently it was.
Asked about the catch following the Dodgers' win, Puig responded: "What happened?" It was just another day at the office for the super-talented outfielder.
"It was a good (swing) by Hamilton," Puig, through an interpreter, stated after being reminded of his terrific play. "I had to do whatever I can to keep the game intact for (Dodgers starter Hyun-Jin) Ryu. I just ended up making the catch."
Puig says he is comfortable in center field. He's also comfortable in right, but he's most comfortable in the lineup.
Currently, Mattingly says Puig works best in center with "this combination of guys." Center field may or may not be a permanent home for the Dodgers' All-Star, but he's cozily living there now.
---