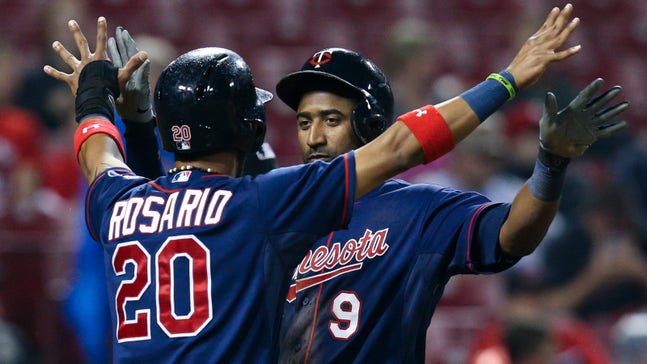 Preview: Twins at Reds
Published
Jul. 1, 2015 6:00 a.m. ET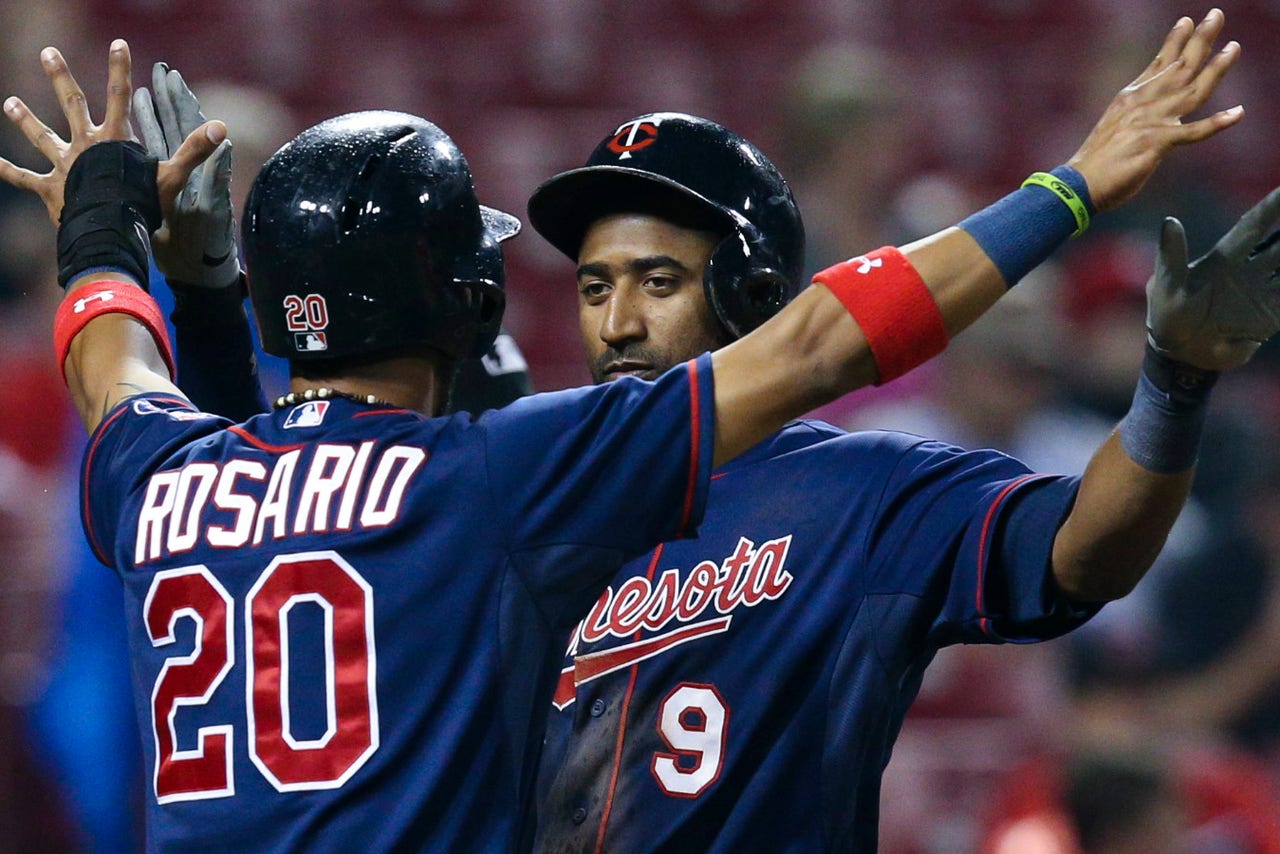 In a 10-game stretch during which Minnesota has watched opponents rack up seven double-digit hit totals, the Twins did the out-slugging in their second game in Cincinnati.
Given how their next starting pitcher fared the last time out, they might need to up the production even more Wednesday if they're to earn a third straight series win over the Reds.
Minnesota (41-36) evened the three-game set with Tuesday's 8-5 victory behind 15 hits, and Torii Hunter was 3 for 5 with his fourth home run and third double in four games.
"He's had a really good trip," said manager Paul Molitor, whose club is 2-3 on its 10-game trek. "His bat seems fresh and quick. He's really rallying the troops."
Cincinnati (35-41) had 10 hits a night after scoring 11 runs with 17 hits, and the Twins have been tagged with a 4.81 ERA and .303 opponent batting average during a 4-6 span.
The Reds have dropped four of five and are 10-23 against the AL since the start of last season, though they continued to get some offensive help from Eugenio Suarez. The shortstop hit his second home run and is batting .441 in his last nine games to pace the club's .298 average.
Todd Frazier has hit safely in all of those, but the duo has been without fellow infielder Brandon Phillips for both games in the series because of sore hands.
Phillips is considered day to day, and he might want to be in the lineup against Trevor May. May (4-6, 4.62 ERA) could be on his way out of the rotation after this start with Ervin Santana scheduled to make his Minnesota debut on Sunday after completing his 80-game suspension for using performance-enhancing drugs.
Any progress May had made while limiting opponents to five runs in his previous four starts abruptly ended when he gave up one more than that in 1-3 of an inning of Friday's 10-4 loss in Milwaukee. The right-hander surrendered six runs - five earned - and six hits in easily the shortest and worst outing of his career.
"It's my job to get deep into games and give us the best chance of winning, and I didn't do either one of those things," May told MLB's official website. "It's not anyone's fault but my own."
The 25-year-old fell to 2-3 with a 6.41 ERA in six road starts and 0-2 with a 7.15 in three against the NL - numbers that rarely find their way into Johnny Cueto's pitching lines.
Cueto (4-5, 2.98) gave up two runs and two hits in six innings of Friday's 2-1 loss at the New York Mets while matching a season high with three walks, but he was just happy to get through the start without issue after going eight days between starts due to elbow stiffness.
"I want to make something clear: Thank God everything is OK," Cueto said through a translator. "The few days I had off were a manager's decision. Everything's OK with my elbow. I'm doing fine."
He's been better at home with a 2-1 record and 1.74 ERA in six starts, though he's 1-1 with a 4.35 against three AL teams.
The right-hander's only career start versus the Twins back in 2012 ended in a 6-0 win after allowing three hits and striking out nine in seven innings. Kurt Suzuki is 2 for 5 with a home run off Cueto, but Trevor Plouffe has three strikeouts in as many at-bats.
---