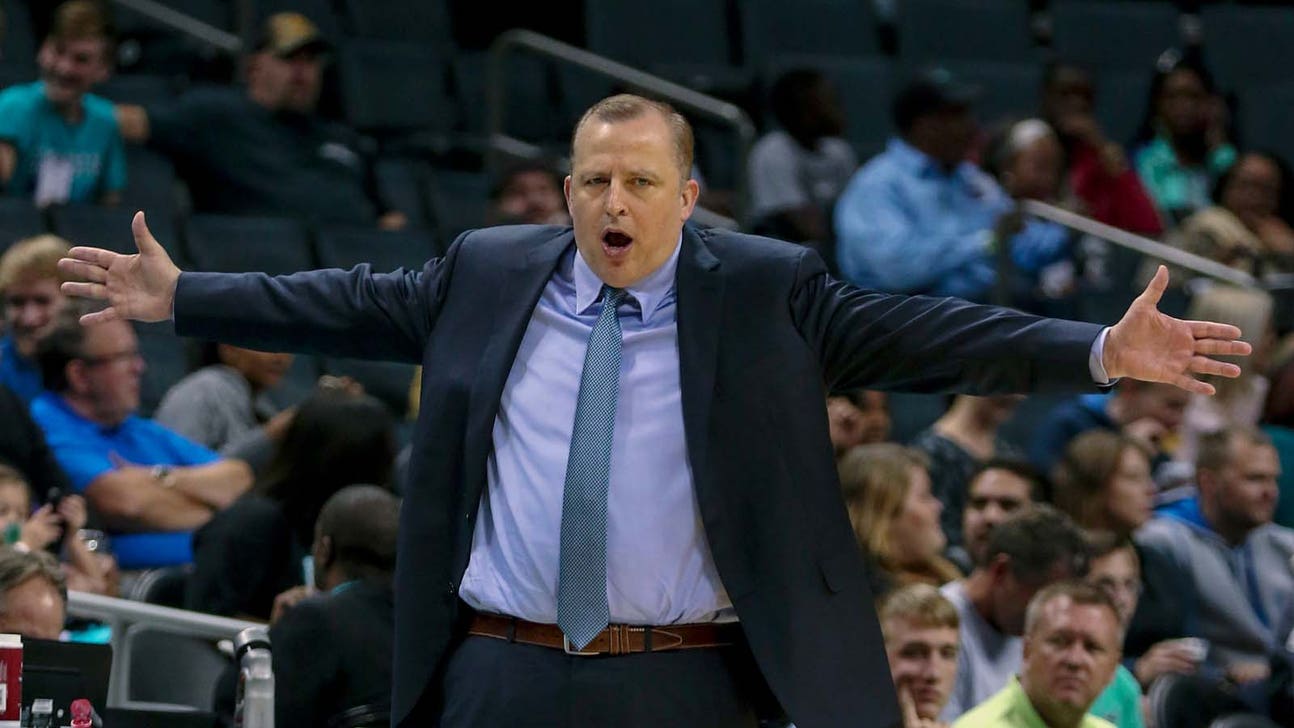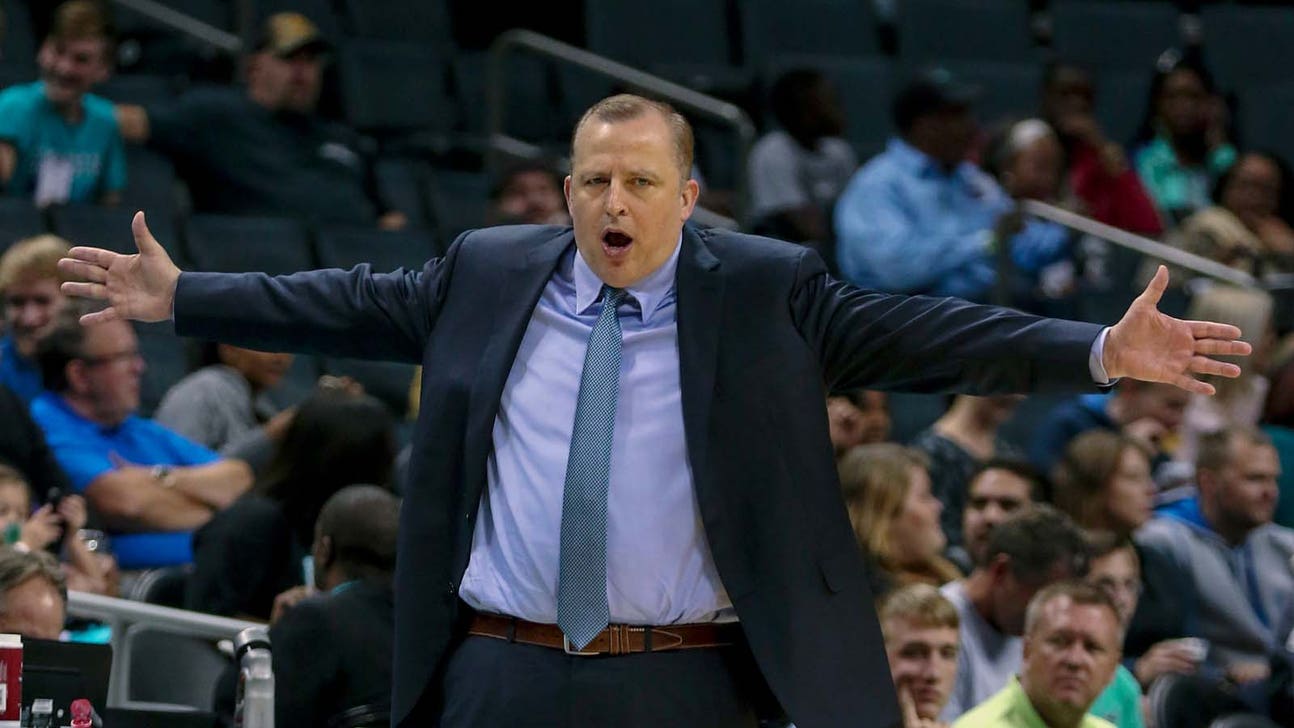 Preview: Timberwolves vs. Grizzlies
Published
Nov. 15, 2016 2:34 p.m. ET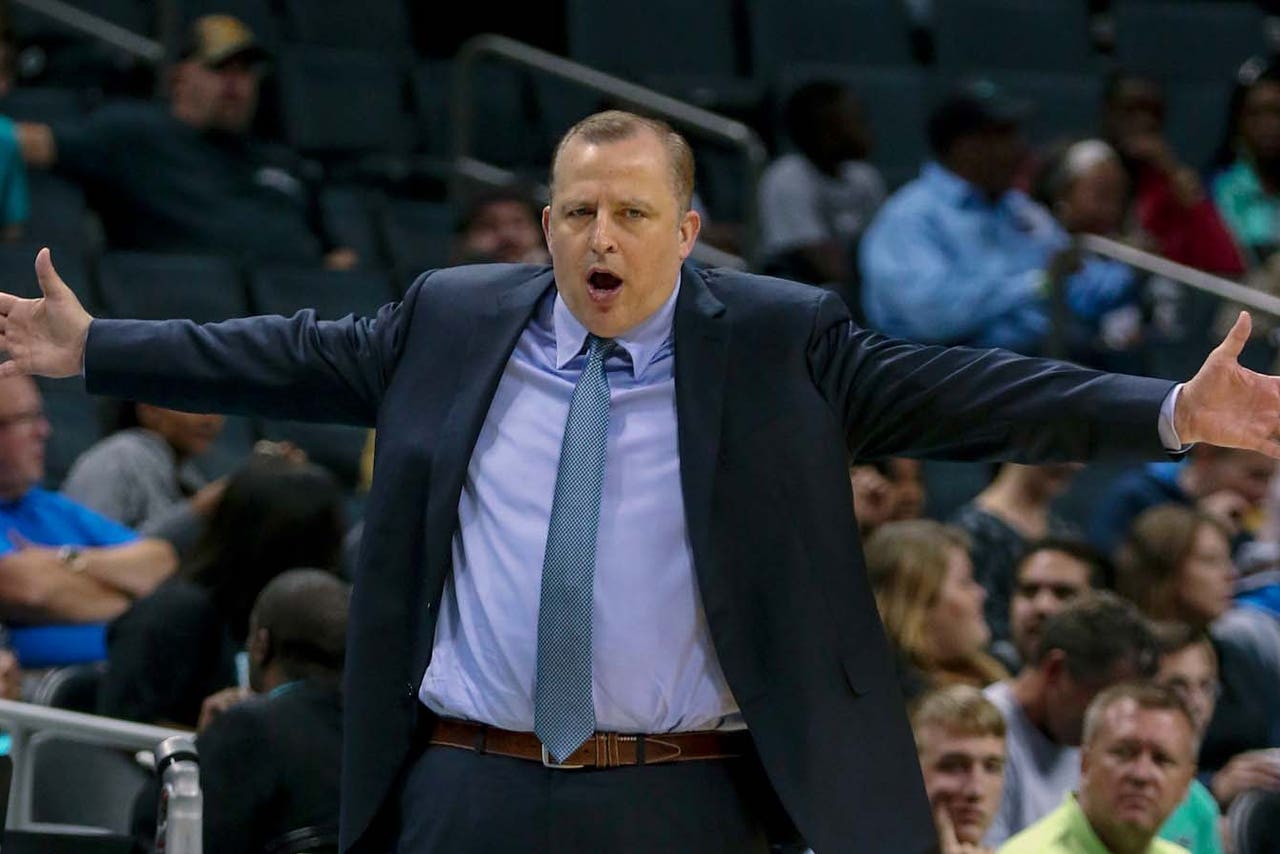 In two games under new head coach Tom Thibodeau, the Minnesota Timberwolves held early double-digit leads only to watch those leads turn into losses.
The first such instance came against the Memphis Grizzlies, who come to Target Center on Tuesday for Minnesota's home opener. The Timberwolves held an early 17-point lead in the first game of the season at Memphis. The Grizzlies, however, fought back to give David Fizdale his first NBA head coaching win.
Minnesota also squandered a big lead Saturday in Sacramento, falling to the Kings after being up by 18 in the first half. It's been a bumpy start to the Thibodeau era as his young team figures out how to close out games.
"The third quarter was a problem, a big problem," Thibodeau told the Minneapolis Star Tribune after the loss to Sacramento. "We have to get a lot tougher. That's what I see."
Memphis is 2-1 entering Tuesday's game, and its season-opening win over Minnesota was sparked by a 24-point effort from guard Mike Conley.
After falling behind big early, Memphis outscored the young Wolves 52-39 in the second half to help Fizdale earn his first win.
"I was squirming on the inside," Fizdale told the Memphis Commercial Appeal. "But I knew our team had big-time jitters. Our energy was really good."
Now those same two teams face off for the second time in less than one week after also meeting in the preseason -- a matchup Minnesota won.
Last week's season opener came down to the final minute, with the Grizzlies making their free throws down the stretch to fend off the Timberwolves. Making shots from the free throw line is an issue for Minnesota in its first two games; the Wolves shot 69 percent at the line against Memphis and 71 percent in a three-point loss to Sacramento.
Since that win over the Wolves, the Grizzlies lost to the Knicks on the road, 111-104, before beating the Wizards by nine at home. Conley was the steady hand in Memphis' two wins. He scored a team-high 24 against Washington in the overtime win.
That win came after Fizdale tweaked his starting lineup, giving James Ennis and Jarell Martin the start. That new look helped the Grizzlies get out to a fast start, something they didn't do in their previous two games.
It remains to be seen which lineup Fizdale will go with against Minnesota on Tuesday.
The Timberwolves, meanwhile, hope to have a large lead once again -- as long as they're able to hold onto it for Thibodeau's first win in Minnesota.
"We lost two games already. We just try to win," Timberwolves fourth-year guard Zach LaVine told the Star Tribune. "That's all that matters to me right now. We invest a lot of stuff this summer to try and get better. The time is now."
---