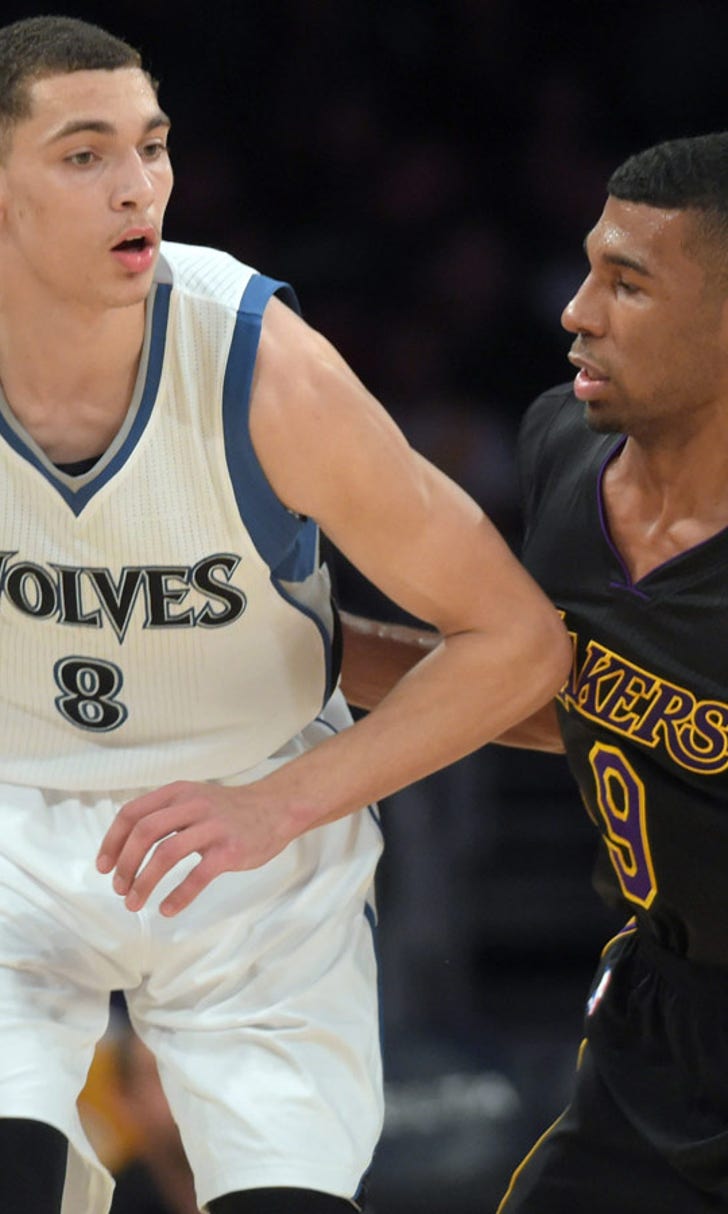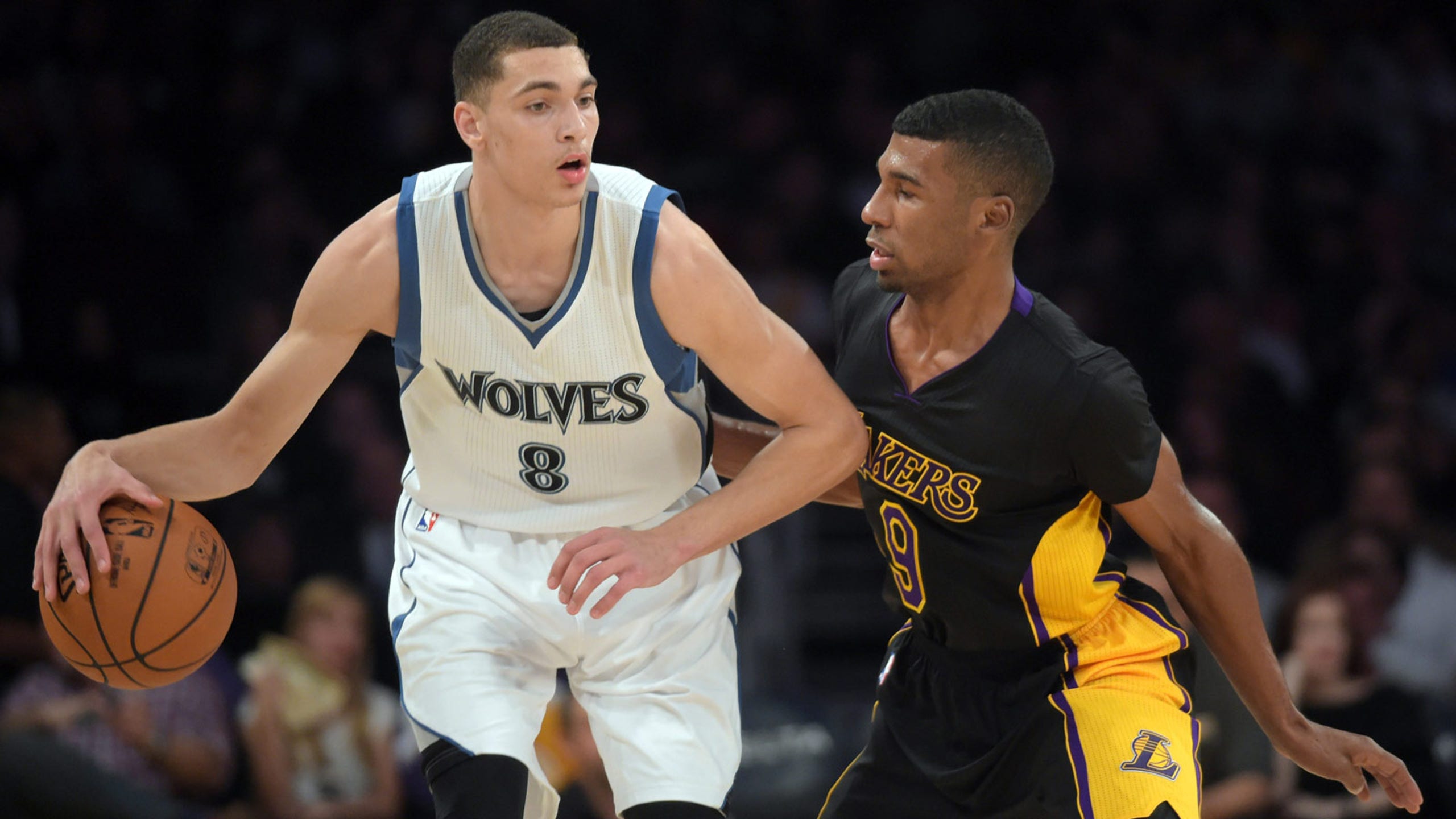 Preview: Lakers at Wolves
BY foxsports • March 25, 2015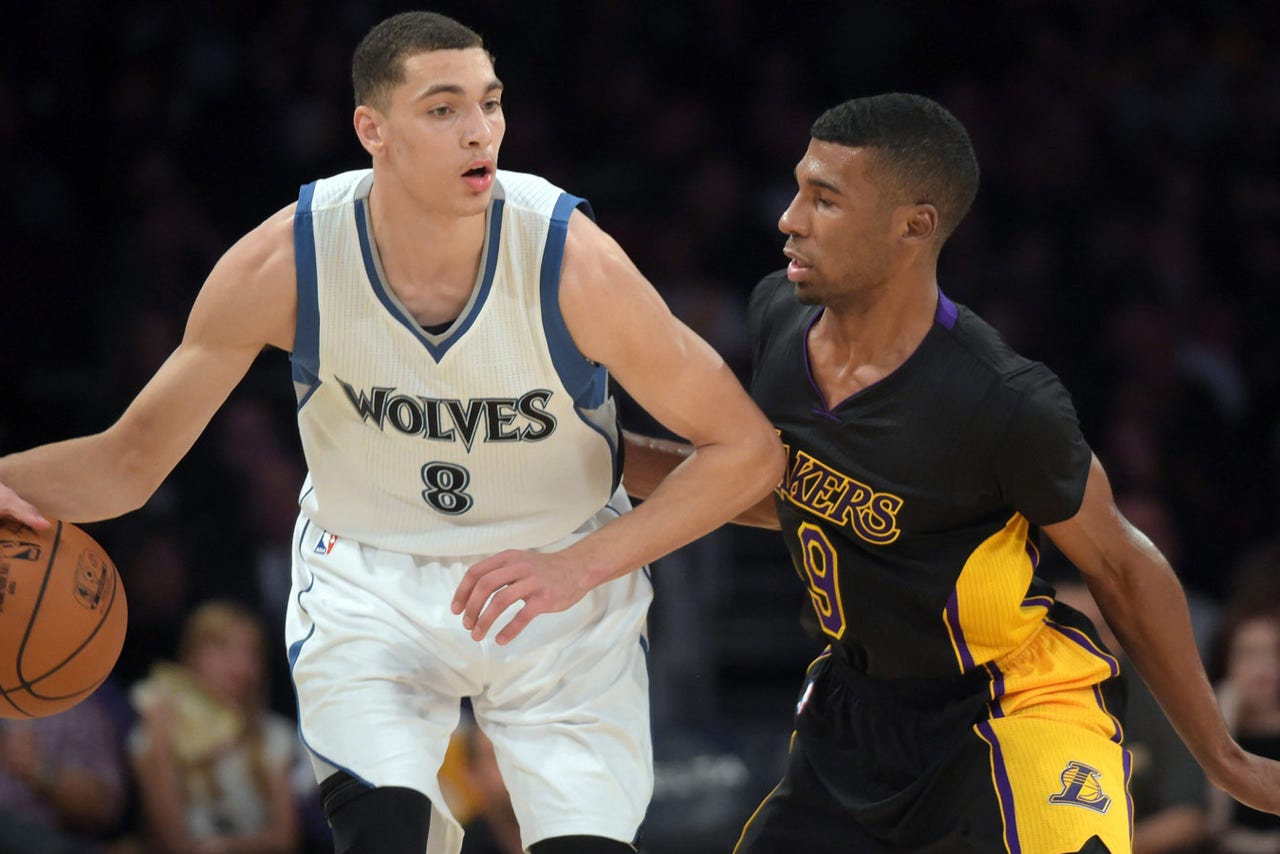 With injuries presenting the Minnesota Timberwolves with a chance to glimpse the future, they should be excited about what it may have in store.
Andrew Wiggins and Zach LaVine look to continue their impressive play Wednesday night when the Timberwolves host the Los Angeles Lakers in a meeting between two of the NBA's worst teams.
Minnesota's 16-54 record is only better than New York (14-57) in the race to get the most ping-pong balls in the NBA draft lottery. The team with the worst record gets a 25 percent chance to win the No. 1 pick, while the next worst has odds just below 20 percent.
The Timberwolves, however, already have a roster that includes 10 rookies or second-year pros, and they're getting a good look at what upcoming seasons may hold.
Eight of Minnesota's 16 players are out with injuries, including Kevin Garnett (knee), Ricky Rubio (ankle) and Anthony Bennett (ankle). It's left the Timberwolves to rely heavily on those younger players, but they've helped win two of the last three games.
"The one thing is, when you're only playing seven or eight guys, one thing they know, they know they're going to play," coach Flip Saunders said. "That's the positive."
Wiggins and LaVine have been particularly solid in the last two victories, scoring at least 20 points apiece in both. LaVine - winner of the NBA's slam dunk contest last month - scored 27 and hit 5 of 6 3-point attempts in Monday's 106-104 overtime win at Utah. Wiggins finished with 22 points and seven rebounds.
"If you all know me, I have the confidence to take and make any shot. That's my mentality," said LaVine, who just turned 20. "That's why I come in knocking them down."
LaVine has done a lot of that over the last six games, going 14 for 23 from long range while averaging 16.8 points - 8.5 higher than his season mark. He's totaled 38 points while Minnesota split two earlier meetings with the Lakers (18-51) this season, but he had just 10 while shooting 6 of 15 from the floor in a 100-94 home loss Dec. 14.
Wiggins has shot 5 for 18 (27.8 percent) while totaling 19 points against Los Angeles.
The Lakers are at the bottom of the Pacific Division and have dropped 10 of their last 12 after falling 127-117 at Oklahoma City on Tuesday to open a five-game trip.
Like LaVine and Wiggins, Jordan Clarkson is giving Los Angeles hope for the future. The rookie guard is averaging 15.2 points over the past 14 games and had season highs of 30 points and three blocks with seven assists while shooting 12 of 19 against the Thunder.
"I think he's doing a great job for us," Lakers assistant and acting coach Paul Pressey said of Clarkson, who wasn't used in the two earlier meetings with Minnesota.
"The growth for him has been very good, with guys going out with injuries, it's allowed him to play a little more. It's just a great opportunity for him to improve his game. He knows how to put the ball in the hole. We're trying to get him to also be a facilitator and do 50-50. It's slowly coming."
Pressey will again fill in for head coach Byron Scott, who will miss a second straight game after attending his mother's funeral Monday.
---