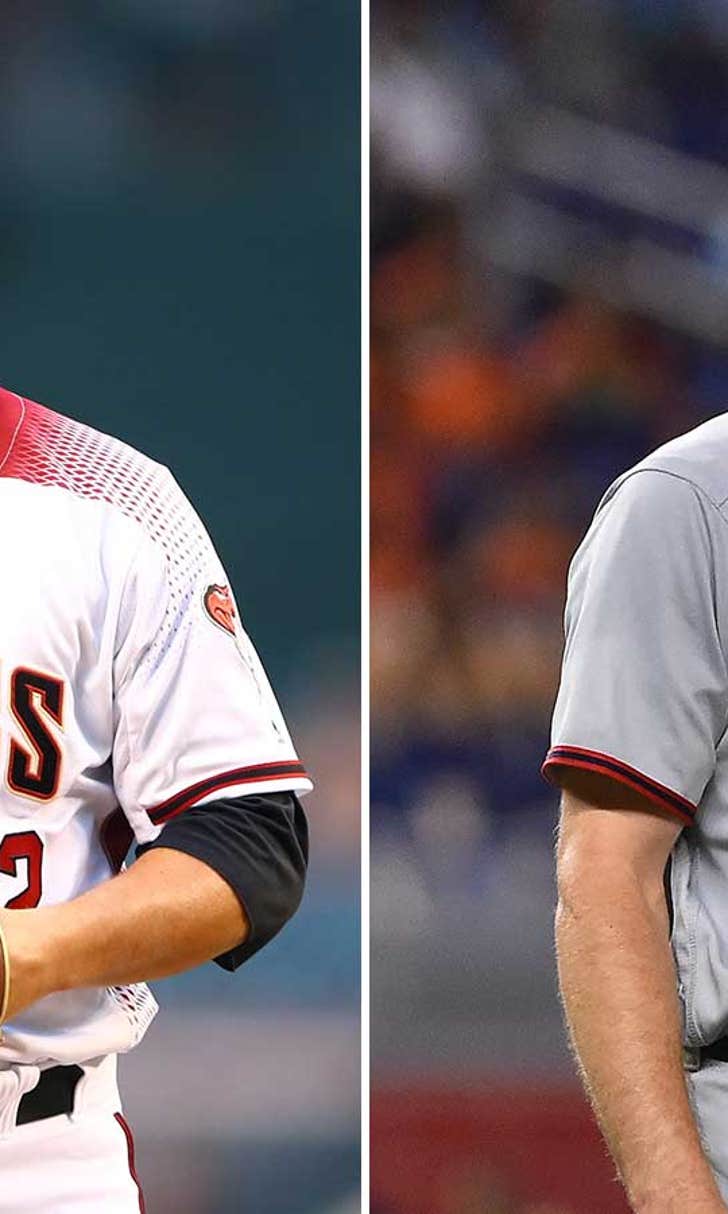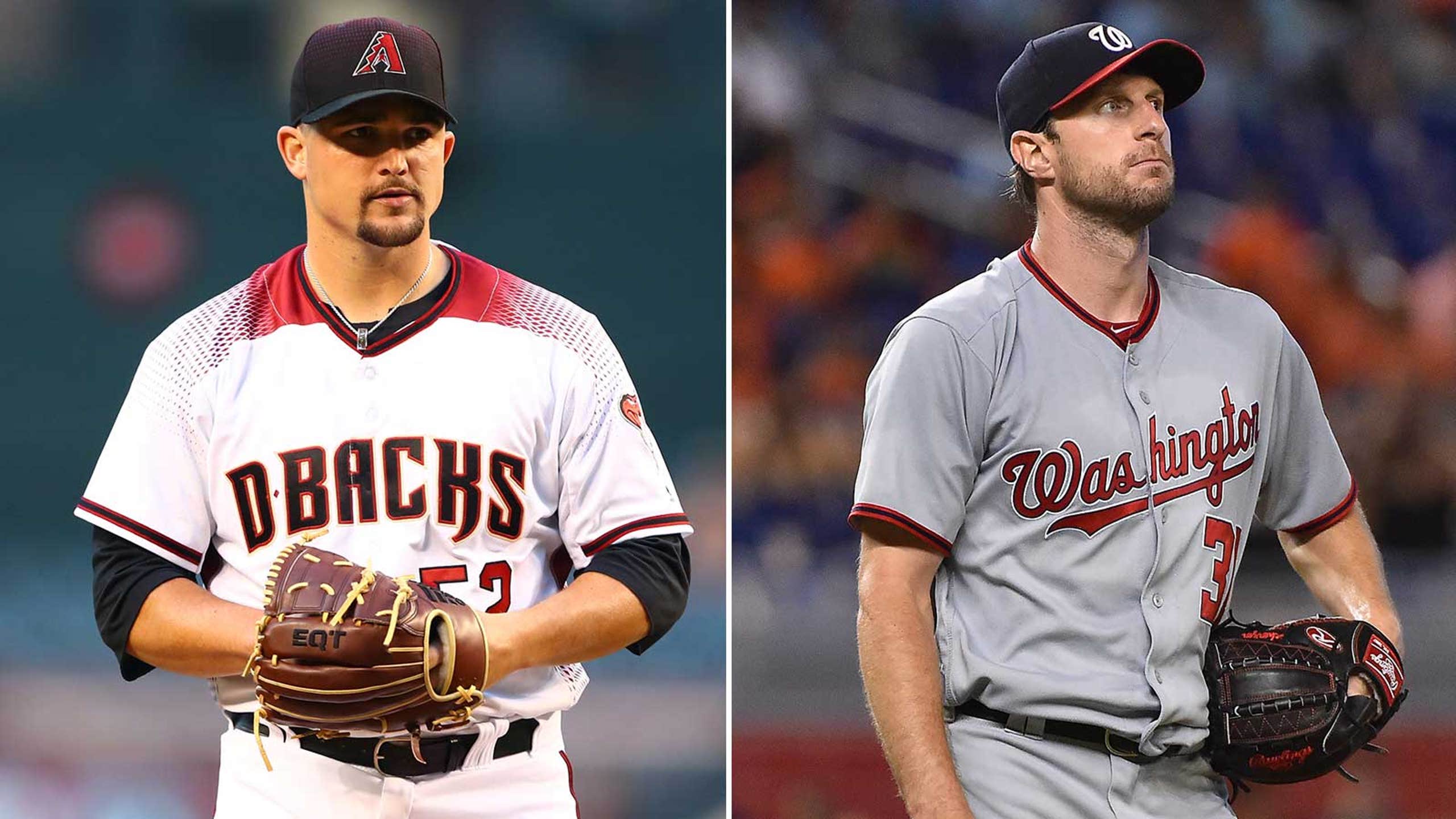 Preview: D-backs vs. Nationals, 6 p.m., FOX Sports Arizona
BY The Sports Xchange • July 23, 2017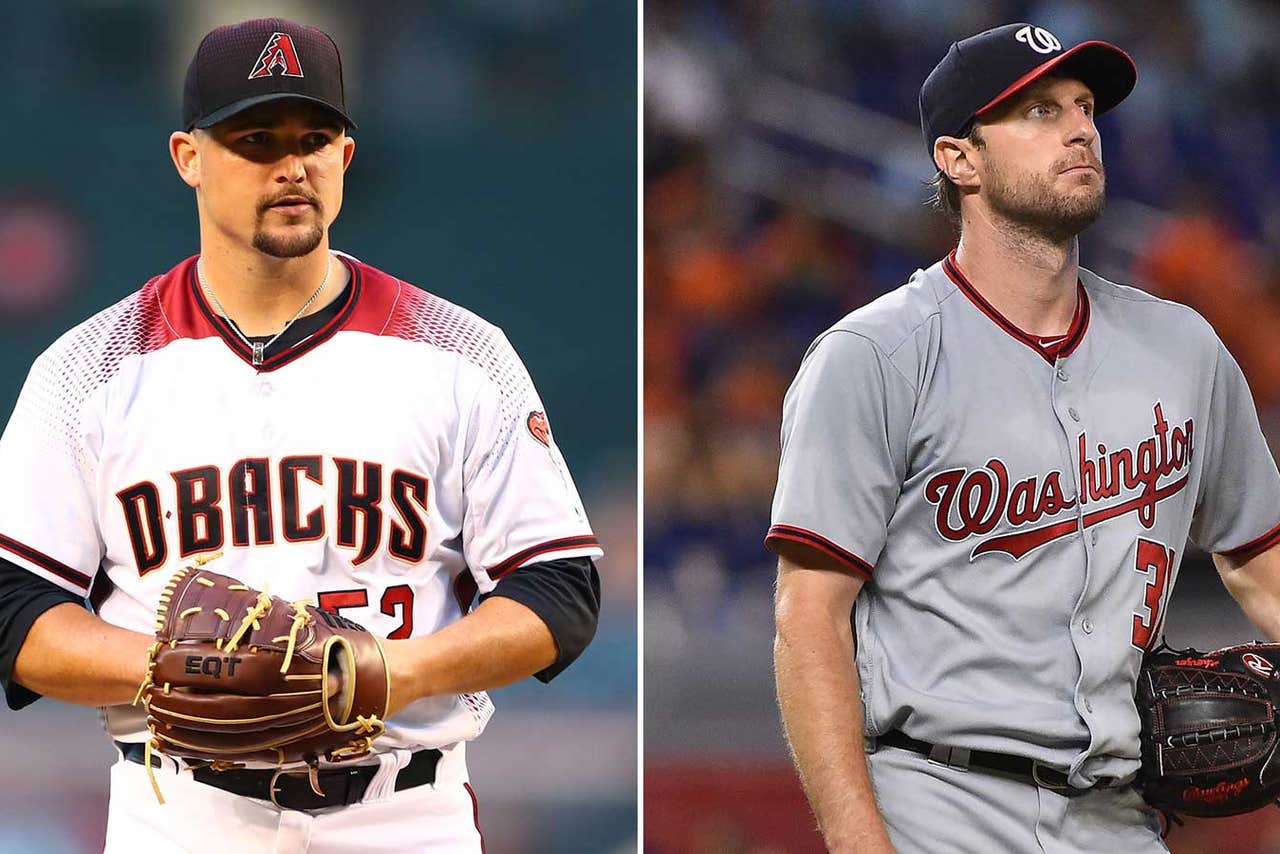 Streaming live on FOX Sports GO

Spanish language broadcast on FOX Sports Arizona Plus

PHOENIX -- Two and one-half months after the Washington Nationals won two of three games against the Arizona Diamondbacks, the slightly remade versions of the two postseason contenders meet again.

Arizona acquired corner outfielder J.D. Martinez in a trade with the Detroit Tigers on Tuesday, a move that added a right-handed power bat to a lineup that, even with All-Star Paul Goldschmidt, has had trouble against left-handed starters. The Diamondbacks are 10-12 against lefties this season.

Washington acquired relievers Sean Doolittle and Ryan Madson from the Oakland A's on Sunday in an attempt to strengthen a bullpen that has been the worst in the majors much of the year. Nationals relievers have 14 blown saves and a major-league-worst 5.32 ERA.

Doolittle converted his first save opportunity in a 4-3 victory over the Los Angeles Angels on Tuesday, the latest in a handful of players who have been tried in the closer role. Shawn Kelley, Enny Romero, Matt Albers, Blake Treinen, Matt Grace and Koda Glover also have spent time in that role.

Washington (57-37) has a very comfortable 11-game lead over the Atlanta Braves in the National League East. The Nationals will start ace Max Scherzer in the first game of a three-game series at Chase Field that begins Friday.

The Diamondbacks' first-round draft pick in 2006, Scherzer is a perfect 5-0 with a 2.41 ERA against Arizona in six career starts. He gave up one run and two hits while striking out 11 in a 4-2 victory at Nationals Park on May 4.

Zack Godley will start for Arizona, which announced its starting pitcher Friday afternoon after Patrick Corbin was moved up to fill in on Thursday when scheduled starter Taijuan Walker left the team to be with his wife for the birth of their first child.

Godley is 3-4 with a 3.09 ERA this season. He is 0-3 with a 4.82 ERA in his last three starts since June 22.

Godley last pitched Sunday when he allowed a season-high seven runs (six earned runs) and eight hits in six innings during a 7-1 loss at Atlanta.

The Nationals have won six of seven, with their six-game winning streak ending when they got only one hit against Alex Meyer and two relievers in a 7-0 loss at Anaheim on Wednesday. MVP candidate Bryce Harper had the day off.

"We didn't have much of a chance," Washington manager Dusty Baker said.

That has not happened often. The Nationals have won 10 out of 13, and only the NL West-leading Los Angeles Dodgers (66) and American League Central-leading Houston (63) have more victories.

Arizona and Colorado (56-41) are 5 1/2 games ahead of the Chicago Cubs in the race for the two NL wild-card berths. The D-backs have lost eight games in the NL West standings to the Dodgers since July 1.

The D-backs had lost eight of nine games before winning two out of three at Cincinnati this week, outscoring the Reds 26-8. Jake Lamb had two of Arizona's four homers Thursday in a 12-2 victory, and the D-backs hit seven in the series.

"It's been a little rough lately," said Lamb, who hit three-run homers in the first and ninth innings and has 22 homers this season. "It's huge to get this series and head back home with a good feeling. It started to click today."

Martinez has played only four innings since reporting to the team Wednesday, sustaining a left hand contusion when he was struck by a pitch while his hand was on the bat in his debut. X-rays were negative, and he is considered day-to-day. He had 18 hits (and six homers) in 45 plate appearances against lefties this season, although he has been relatively split-neutral the rest of his career.

"Any time that you have the ability to acquire a bat that fits in the middle of your lineup, you want to take that opportunity, given where we are and how the season has gone to date," D-backs general manager Mike Hazen said.

Scherzer, who started the All-Star Game, is 11-5 with a 2.01 ERA. He leads the majors in ERA and the NL in strikeouts (183) after leading the majors with strikeouts with 284 last season.

Scherzer pitched six scoreless innings in his most recent start, a 10-7 victory at Cincinnati on Saturday, and he threw seven scoreless innings in a 7-2 victory at St. Louis on July 2. In between, he gave up four runs in a no-decision against Atlanta, only the second time he has given up more than three earned runs in a game this season. Scherzer has allowed as many as three earned runs in only five of his 19 starts.

 
---
---