Adam Conley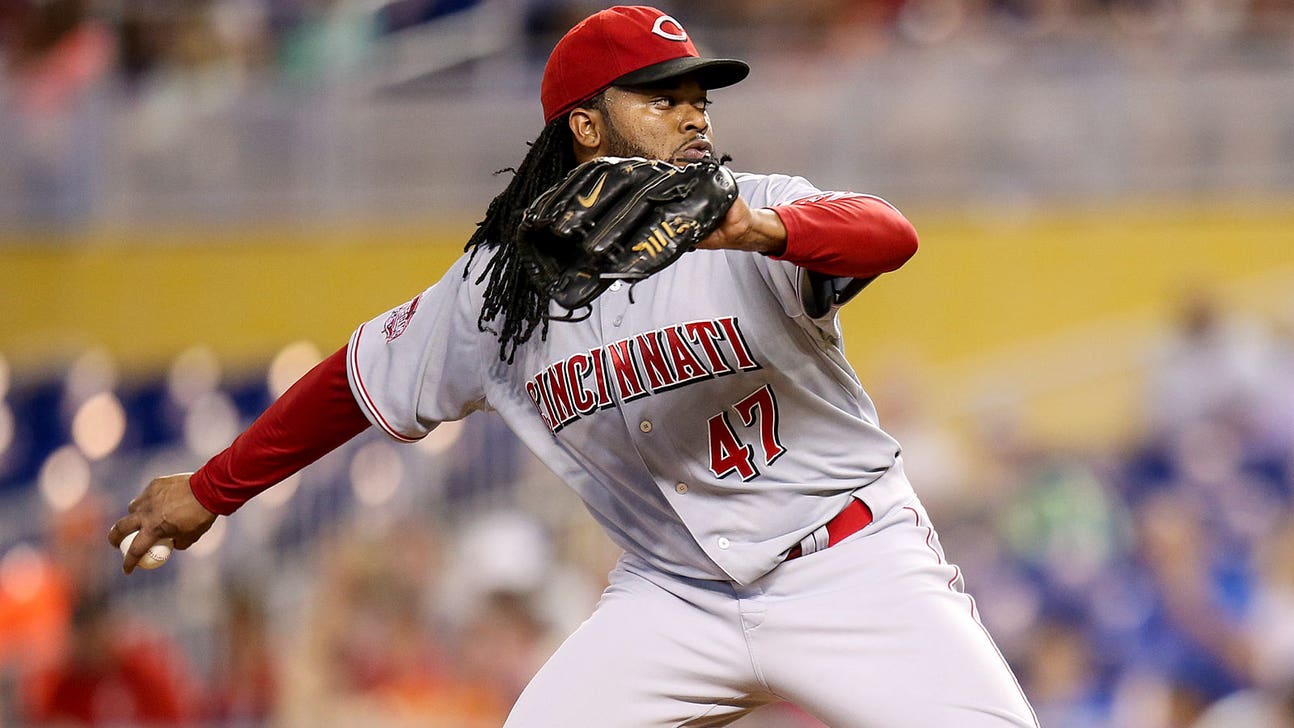 Adam Conley
Potential MLB trade deadline fantasy baseball impact
Updated
Mar. 4, 2020 5:03 p.m. ET

Arrange them how you will, but my favorite times of the baseball season (in no particular order) include:
We're right at No. 5 right now and, as per usual, there are no shortage of quality candidates rumored to be on the market. To be sure, the addition of the second wild card in each league has served to potentially limit player movement, but I still say these 10 players are nearly sure to go. Let's look at the potential roster ramifications of each move.
Johnny Cueto, SP, CIN - You could also throw Mike Leake, Brandon Phillips, Jay Bruce, Aroldis Chapman, and pretty much anyone not named Todd Frazier or Joey Votto in with the "Reds on the block" group. Cueto though is sure to go unless the Reds get some team to take the money owed to Bruce and Phillips. Maybe then they keep Cueto and try and sign him to an extension this winter. Still, I think he's pretty much gone. The Giants could start a package with Tyler Beede while the Dodgers have the pieces to trade for anyone on the market while still keeping Corey Seager and Julio Urias. Should Cueto go, that would open up a spot for Tony Cingrani, who the Reds are looking to return to a starter role. Remember Cingrani in 2013? 104.2 innings, 10.6 K/9, and a 2.92 ERA. Injuries and inconsistent command set him back in recent years, but there is still lots to like with his stuff. Should Leake also go, look for the Reds to consider promoting top prospect Robert Stephenson.
David Price, SP, DET - Maybe the Tigers reel off a bunch of wins over the next few days, but they are 10.5 games out in the AL Central and will likely be sellers. Yoenis Cespedes may be moved as well, possibly creating playing time for Rajai Davis and perhaps prospect Steven Moya, but the real focus will be on Price. Any and all contenders will be in on the first three names on this list, so if you're relying on one of those teams' No. 5 starters, you may need to look elsewhere soon. As for the Tigers, Price leaving would seem to open up a spot for Kyle Lobstein (shoulder), Kyle Ryan, or Buck Farmer, with Farmer being the most intriguing given his 72:24 K:BB in 80.2 Triple-A innings. I'd give Farmer a roster spot in deeper formats.
Cole Hamels, SP, PHI - As Phillies fans wait to see whether GM Ruben Amaro screws this one up, it's hard to imagine Hamels remaining a Phillie come Aug. 1 given all the trade chatter. One scenario is the Phillies trying to package Ryan Howard with Hamels to cut payroll (remember the Adrian Gonzalez deal?) but to maximize their return, the Phillies should deal Hamels and some cash to a contender. Aaron Harang (foot) is expected to be ready by the end of the month, so there's your replacement in the rotation unless the Phillies acquire a major league ready starter in return. If I'm a Hamels owner in NL-only formats, I'm crossing my fingers that the Cardinals, Dodges, or Giants are making a strong push for his services.
Justin Upton, OF, SD - The reasons why are beyond the scope of this article, but it's probably safe to say at this point that the Padres' big offseason push hasn't worked out. They probably won't deal Matt Kemp, but guys like Upton, Derek Norris, Andrew Cashner, Joaquin Benoit, Craig Kimbrel, and even James Shields are all likely available. Upton is arguably the big prize here, and his departure would seemingly open up a spot for either Rymer Liriano (.267/.374/.401, 7 HR, 12 SB for Triple-A El Paso) or Hunter Renfroe (.265/.326/.435, 10 HR, 3 SB for Double-A San Antonio, but heating up lately). I think Upton is a lock to be dealt, as it seems unlikely he'd want to stay with this sinking ship, though if you've ever been to San Diego it's not the worst place in the world to live.
Ben Zobrist, 2B/OF, OAK - Well you know the A's are going to be active this month, but this time they won't be dealing any Addison Russell types for a short-term push. With Billy Beane you never know, but we should see Zobrist, Scott Kazmir [Editor's note: Kazmir was dealt to Houston just as we were posting the article], and Tyler Clippard all go due to their status as pending free agents. Heck, even Sonny Gray and Stephen Vogt could probably be had despite both being on pre-arbitration contracts. Zobrist is generating the most interest right now, so he seems set to depart to a team like the Angels who could certainly use a second baseman, thus creating an opening for Eric Sogard and his .573 OPS or perhaps Triple-A retread Ryan Roberts. Not a lot of appealing options.
Dan Haren and/or Mat Latos, SP, MIA - Hey look, how about another Marlins fire sale? At least this time we won't be subject to Giancarlo Stanton trade rumors, but we're hearing a lot of chatter about Latos and Haren. Haren is almost certain to go given his age and pending free agent status, and while Latos is also a pending free agent he's one with more long-term upside. I think both get dealt, thus opening up a pair of rotation spots. Henderson Alvarez (shoulder) is due back in a week or two, so he'll fill one spot. Alvarez's velocity has been way down this year, but if he's 100 percent, recall that he did post a 2.65 ERA in 30 starts last year. The other slot probably opens up for Justin Nicolino, who tossed one good start and one bad one for the Marlins in June. His 1.43 Triple-A WHIP is less than inspiring, but he should be no worse than the likes of Jose Urena, Adam Conley, or David Phelps.
Jeff Samardzija, SP, CHW - Samardzija seems set on testing the open market in the offseason, and with the White Sox offense being a train wreck, it would be a surprise if he were still with the team come Aug. 1. The right-hander has taken a step back from last year's season, posting a 4.08 ERA and his lowest K/9 (7.1) since he became a starter. Still he's durable, throws hard, and would make any team's rotation better. 2015's eighth overall pick Carson Fulmer is unlikely to be rushed to the big leagues that quickly, so Frankie Montas would be my guess as to Samardzija's replacement. Montas has a 2.31 ERA for Double-A Birmingham, and though his 70:30 K:BB in 78 innings indicates the need to polish a few of his rougher edges, he can hit the upper-90s on the radar gun and would be an intriguing guy to add in deeper formats for his strikeout potential.
Adam Lind, 1B, MIL - Lind has filled a huge need for the Brewers given the team's challenges at first base since the departure of Prince Fielder, but he's on a one-year deal and the Brewers are going nowhere. A team like the Pirates or, better yet, the Cardinals could certainly use a guy like Lind in the lineup. Lind is batting .285/.368/.497 overall, though he's best served in a platoon with a lefty killer given his slash of .218/.283/.309 versus southpaws. His leaving would improve the value of both Shane Peterson and perhaps Khris Davis should the Brewers give Davis some reps at first. Peterson is interesting given his .320/.370/.400 slash in a small sample size of 75 at-bats, as the 27-year-old also has a .910 Triple-A OPS this season. Davis stands just 5 foot 10 inches and he's yet to play first base in his Brewers career, but he's also on the outside of the lineup looking in with Gerardo Parra (another trade candidate) playing well.
Wilin Rosario, 1B, COL - If you're a Rockies fan and I would have told you back in March that Troy Tulowitzki would have played in 84 of the team's first 93 games, Carlos Gonzalez in 86 games, and that Nolan Arenado and DJ LeMahieu would play in the All-Star game, you'd feel pretty good about the team's chances, no? Well, the Rockies again sit in last place, the pitching is awful, and even a healthy Tulo is batting "just" .313/.361/.490. I don't see the Rockies dealing Tulowitzki, and Arenado is certainly going nowhere, but everyone else is fair game starting with Rosario. Dealing Rosario would secure first base (at least versus RHP) for Ben Paulsen, at least until/if Justin Morneau (concussion/neck) returns. Paulsen is batting a solid .286/.345/.468 and could eventually show enough to have 12-team mixed league value.
Derek Norris, C, SD - We touched on Norris a bit in the Upton section, but he's worth his own paragraph here. Norris is batting a disappointing .230/.278/.396, but he's still just 26, and coming off a .270/.361/.403 season he would generate plenty of interest if the price was right. Hes has hit an impressive eight homers at Petco Park this year, so put him on a team like the Angels and the results could turn around. Chris Iannetta is batting just .207 for the Halos, so Norris could be a decent and inexpensive upgrade. Dealing Norris would allow the Padres to give Austin Hedges a two-month trial to see whether he can show enough improvement at the plate to justify a 2016 starting job. Hedges is batting just .154 in 52 big league at-bats, but the playing time has been ridiculously sporadic and he has hit .324/.392/.521 at the Triple-A level. With that and his excellent defense, he deserves a look.
Regan is a five-time Fantasy Sports Writers Association award winner.
Follow @vtadave on Twitter.
Get a FREE RotoWire 10-day trial (no credit card required) at RotoWire.com
---
---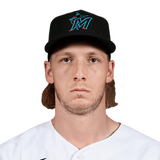 Get more from Adam Conley
Follow your favorites to get information about games, news and more
---