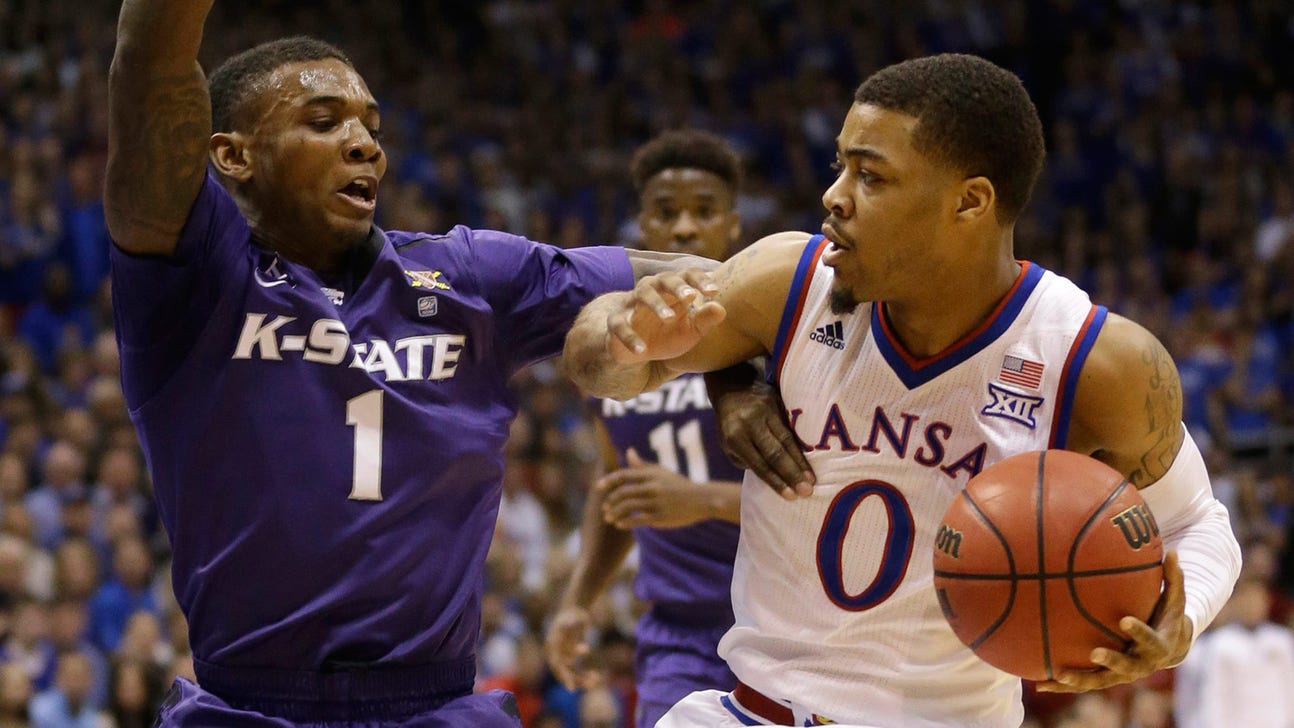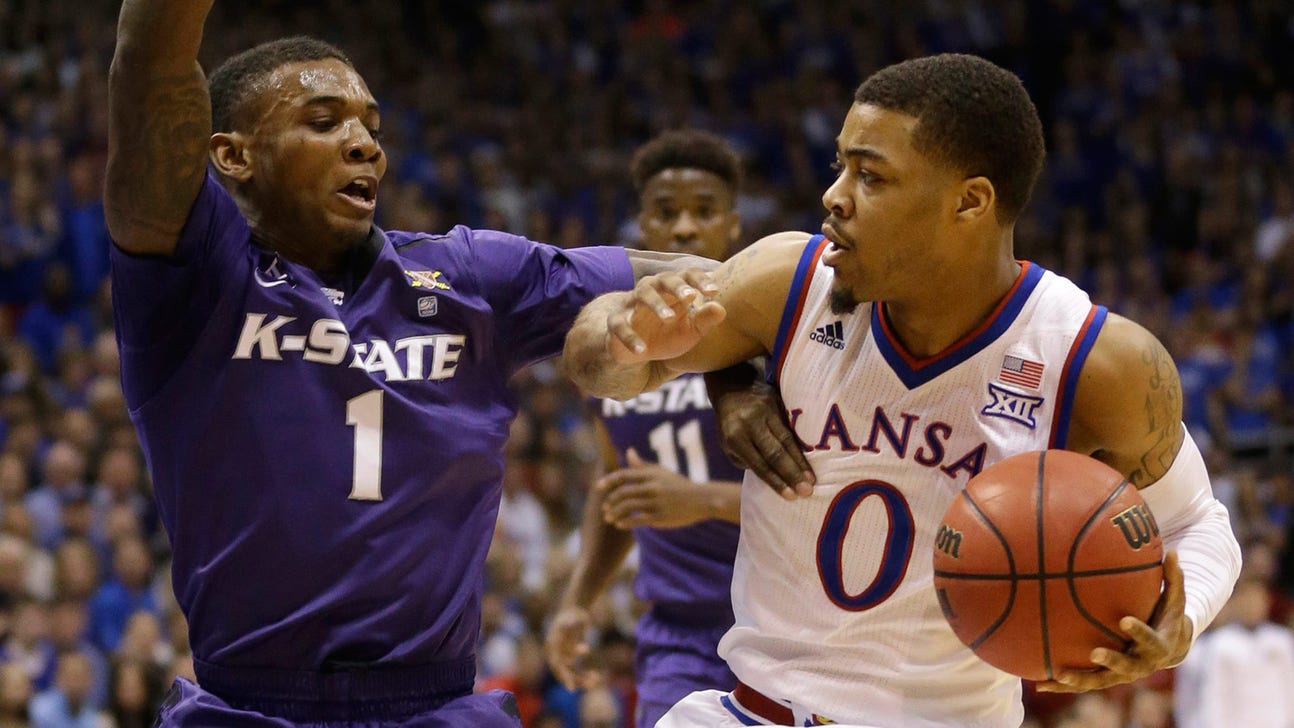 Post-Super Bowl cram session: The Big 12, where Kansas is king, like it or not
Published
Feb. 2, 2015 1:56 p.m. ET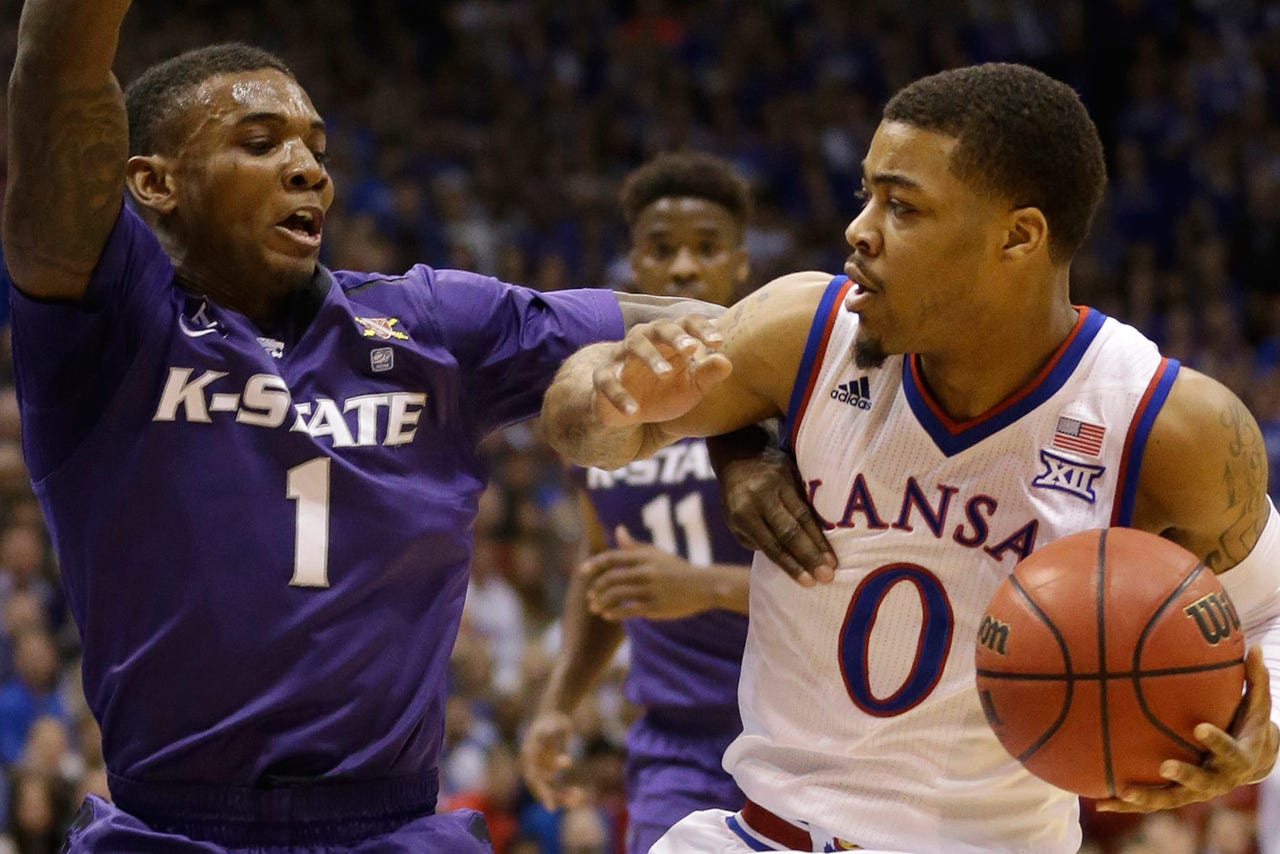 LAWRENCE, Kan. -- While the critics rage as to whether it's a good thing, this much is still crystal clear in the Big 12:
Kansas rules.
And to think: This was the winter the king was earmarked to get deposed. While the ninth-ranked Jayhawks have looked anything but spectacular on the road in league tilts -- splitting at Iowa State and Texas while barely escaping Baylor and TCU -- a roster of quiet stars and less heralded freshmen (less heralded than Andrew Wiggins, anyway) has protected Allen Fieldhouse like a pack of Rottweilers. When the young Jayhawks are bad, they're very bad (See: Kentucky and Temple), but a rugged nonconference schedule has wiped the fear of failure from this group's collective mindset.
It took coach Bill Self longer than usual to find a lineup and roles for a roster that is very young (Kelly Oubre), very quiet (Perry Ellis) and features guys with a very specific skill set (Brannen Greene). And yet the development of Oubre as a defensive ace on the wing and a more confident shooter (especially at home); of Devonte' Graham as a defensive stopper with his smiling, electric energy; and of Cliff Alexander as a tone-setting enforcer off the bench has allowed Self to push the right buttons, for the most part, with the other pieces on hand. With a home win Monday night against Iowa State, an 11th league crown in a row gets a little closer to the touch.
But it won't be easy. Then again, nothing in the Big 12 is. With seven schools ranked among the top 50 in terms of Ratings Percentage Index, and eight among the RPI top 100, what the loop lacks in terms of front-line Final Four contenders, it more than makes up for in depth.
And with everybody beating each other up, projecting which Big 12 teams could make a run in Bracketville ain't easy, either. Still, Selection Sunday is barely six weeks away, and you're detoxing from football and trying to catch up in a hurry. That's OK. We're to help.
YOUR BIG 12 POST-SUPER BOWL PRIMER
League RPI rank, as of Monday morning: First out of 33.
Front-runner: Kansas (18-3, 7-1 Big 12 as of Monday morning; RPI rank: 1; KenPom.com rank: 12).
Dancing, barring a disaster or alien incursion: Iowa State (16-4, 6-2; RPI: 14; KenPom.com: 23), West Virginia (18-3, 6-2; RPI: 20; KenPom.com: 17), Oklahoma (14-7, 5-4; RPI: 21; KenPom.com: 9), Baylor (16-5, 4-4; RPI: 15; KenPom.com: 13), Texas (14-7, 3-5; RPI: 28; KenPom.com: 26), Oklahoma State (14-7, 4-5; RPI: 43; KenPom.com: 28).
Bubble wrap: Kansas State (12-10, 5-4; RPI: 81; KenPom.com: 73). But it could take victories in six of the next nine games to realistically crawl back into the conversation.
Thanks for sharing: TCU (14-7, 1-7), Texas Tech (11-11, 1-8).
Player of the Year (midseason): Buddy Hield, G, Oklahoma. Perhaps the league's best wing scorer, the native of the Bahamas leads the Big 12 in scoring (17.5 points per game) and 3-point makes (57) while placing among the top 10 in free-throw percentage (.817, fifth), steals (29, eighth) and minutes played (657, fourth).
New metrics are on board, too, as the former Kansas prep rates among the Big 12's top five in Sports-Reference.com's offensive win shares (2.1, third), defensive win shares (1.6, fourth), total win shares (3.6, second) and win shares/40 minutes (.222, fourth). Although KU point man Frank Mason is making a case here, too -- and closing fast.
Coach of the Year (midseason): Bob Huggins, West Virginia. Huggy Bear has a team he likes again, which means opponents won't like it much at all. Picture an old Arkansas-style full-court press run by some of Tom Izzo's more physical Michigan State teams, and you get an idea of the damage the Mountaineers can wreak when they're rolling.  
Possibly coaching for his job: Rick Barnes, Texas. To be fair, the man has somehow survived far, far worse. Bevo was supposed to provide the greatest threat to another KU title run, but after getting kiboshed by Oklahoma in its league opener at home, that threat never really materialized. Texas is on a three-game losing skid, sliding several rungs down a tight Big 12 pack, although it's almost to the point where if you didn't can the man two years ago, what would be the point now? In Barnes' defense, the Longhorns' talent and size (and Myles Turner) portend a crew that could, with the right draw, march to the Elite Eight. Or, conversely, flame out after one game.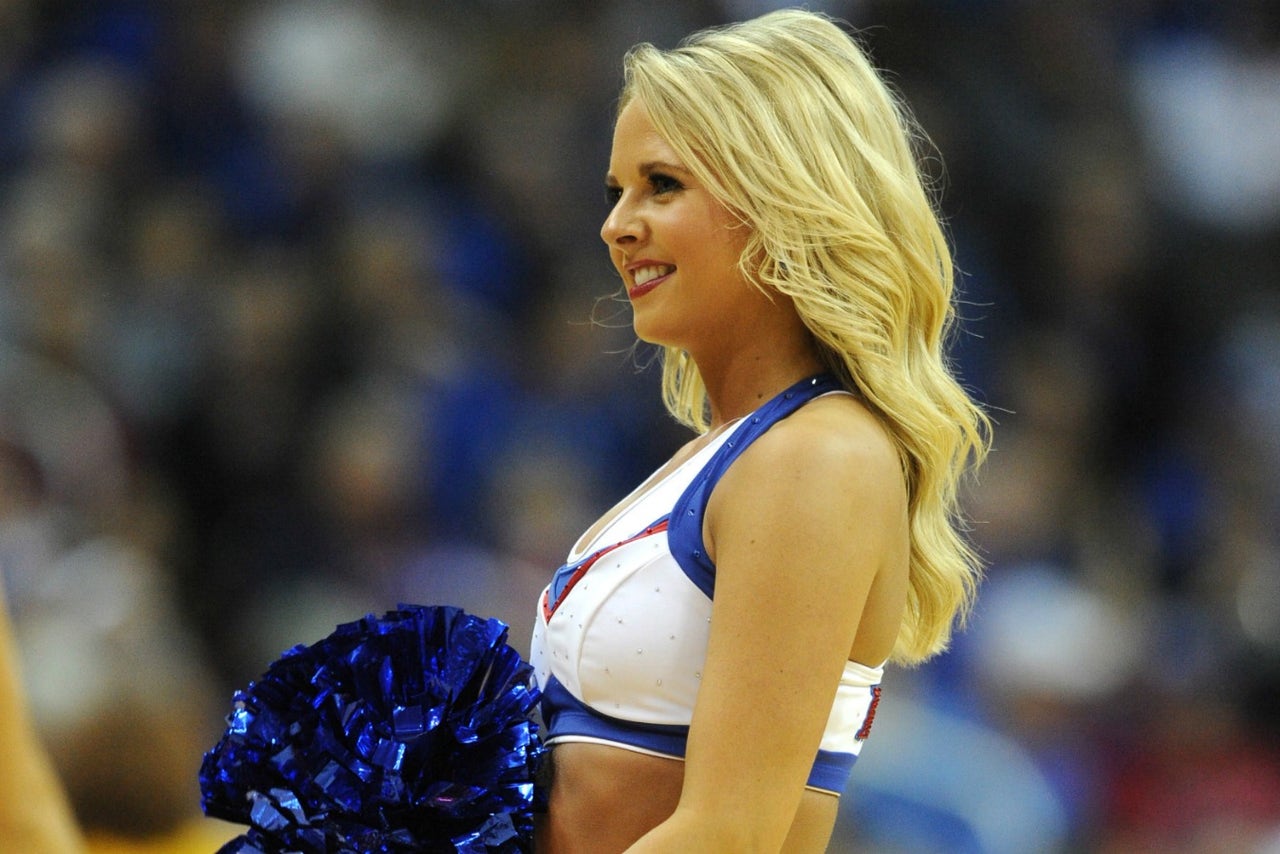 Lookin' good! Check out our gallery of Big 12 hoops cheerleaders.
Team that could mess up your bracket (or somebody else's): West Virginia. Defense travels well, and Team Huggs opens the week with a remarkable 10-1 record on road/neutral floors. Of the Four Factors that determine potential postseason tourney success, the Mountaineers rank among the top 30 in two: offensive rebounding percentage (38.5, seventh) and turnover percentage (14.0, 28th) -- which is a fancy way of saying this is a bunch that fights for second (or third) shots and doesn't give away many free possessions to the other team. West Virginia is 5-3 against the RPI top 100 and boasts one of those ice-in-the-veins, no-fear-at-the-buzzer lead guards in senior Juwan Staten, a sleeper name to watch out for in March.
The bottom line: This might not be the most talented (or tall) bunch to feature in Lawrence over recent seasons, and it still lacks a serious rim protector, yet the cohesion, chemistry and defensive intensity in the backcourt at KU are significantly improved over this time a year ago. It won't be a Rock Chalk cakewalk, but until someone can beat KU at the Phog -- the Mountaineers or Cyclones might have the best shots -- the road to the title still runs through Naismith Drive. Whether you like it or not.
You can follow Sean Keeler on Twitter at @SeanKeeler or email him at seanmkeeler@gmail.com.
---