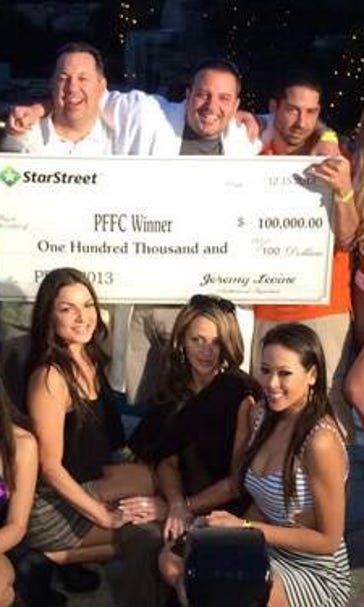 Playboy Mansion hosts ultimate Fantasy Football party
BY foxsports • December 17, 2013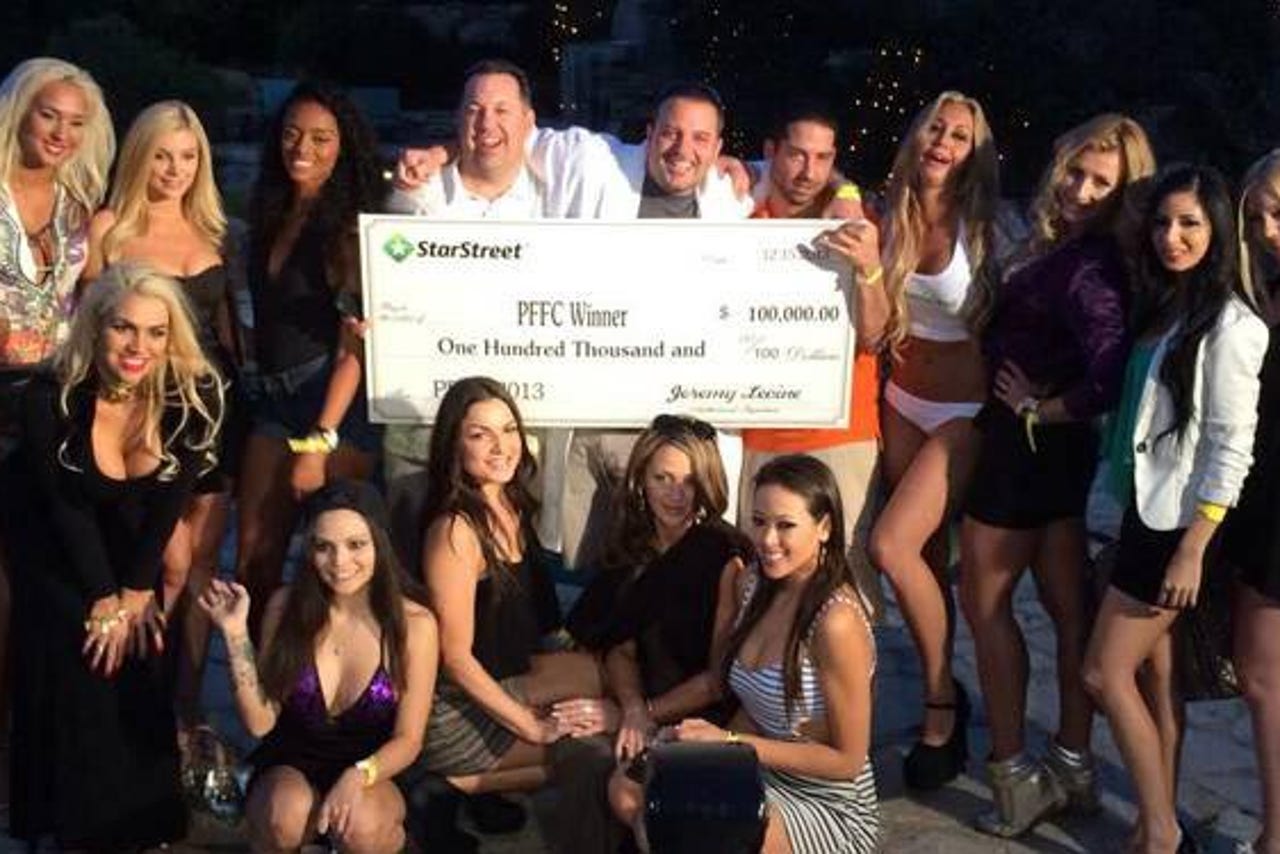 It's every man's dream: two fantasy worlds colliding under one roof to create an atmosphere one can only dream of.
Joining a fantasy football tournament with a $100,000 at stake sounds great; competing while partying in Hugh Hefner's backyard? That's taking it to a whole other level.
StarStreet, a real-money daily fantasy sports gaming site, awarded a total of $250,000 to the winners of the first ever Playboy Fantasy Football Championship on Sunday.
CEO and founder of StarStreet Jeremy Levine always had plans of throwing a huge event. Las Vegas came to mind, but he wanted to pick it up a notch.
"We were thinking, what can we do a little different? What can be better than Vegas? And only one place popped into mind and that was the Playboy Mansion," Levine said.
There were 30 qualifiers that competed during week 15 of the NFL season with the Thursday, Sunday and Monday night games not included.
The tailgating party at the Playboy Mansion included food, an open bar, 12 TVs with every NFL game, and of course, Playmates.
"We told (Playboy) the idea we had of throwing this fantasy dream event and really building the ultimate event for sports fans. To (Playboy's) credit, they saw the vision right away and I think we might have done it."
If you weren't watching the football game from a hot tub, you were taking a dive in the pool, playing catch with a Playmate, scoring in beer pong or spending time with some of the exotic birds at the Mansion.
The qualifiers were also treated to a weekend stay at the Luxe on Sunset Boulevard, which included a dinner on Saturday and the party on Sunday, making it an event to remember.
---