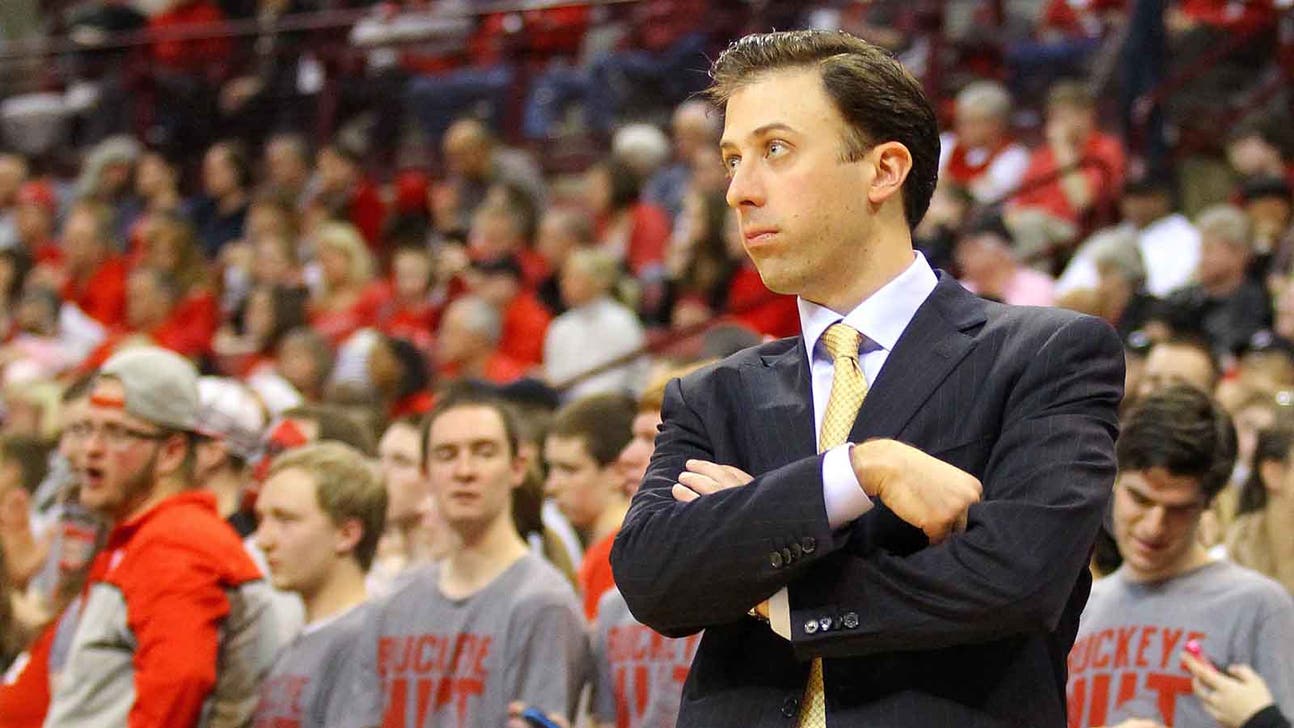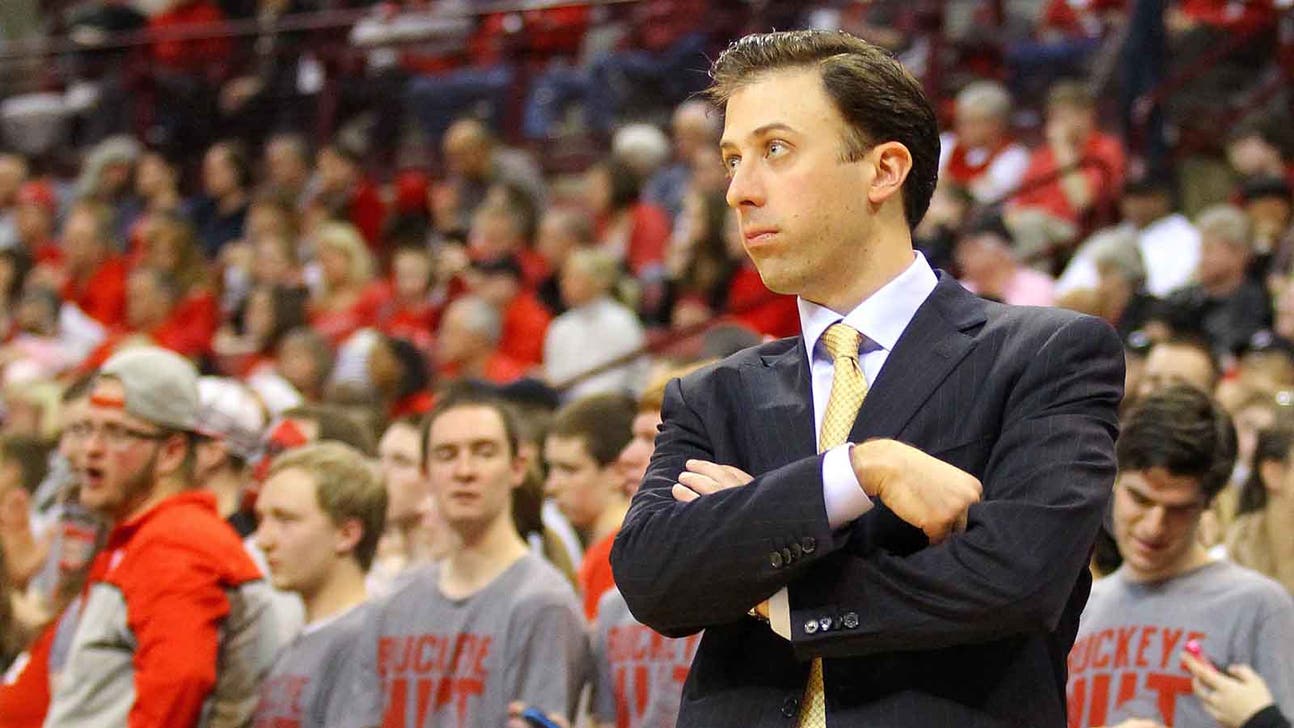 Pitino believes confidence is missing ingredient for Gophers
Published
Feb. 24, 2014 8:00 p.m. ET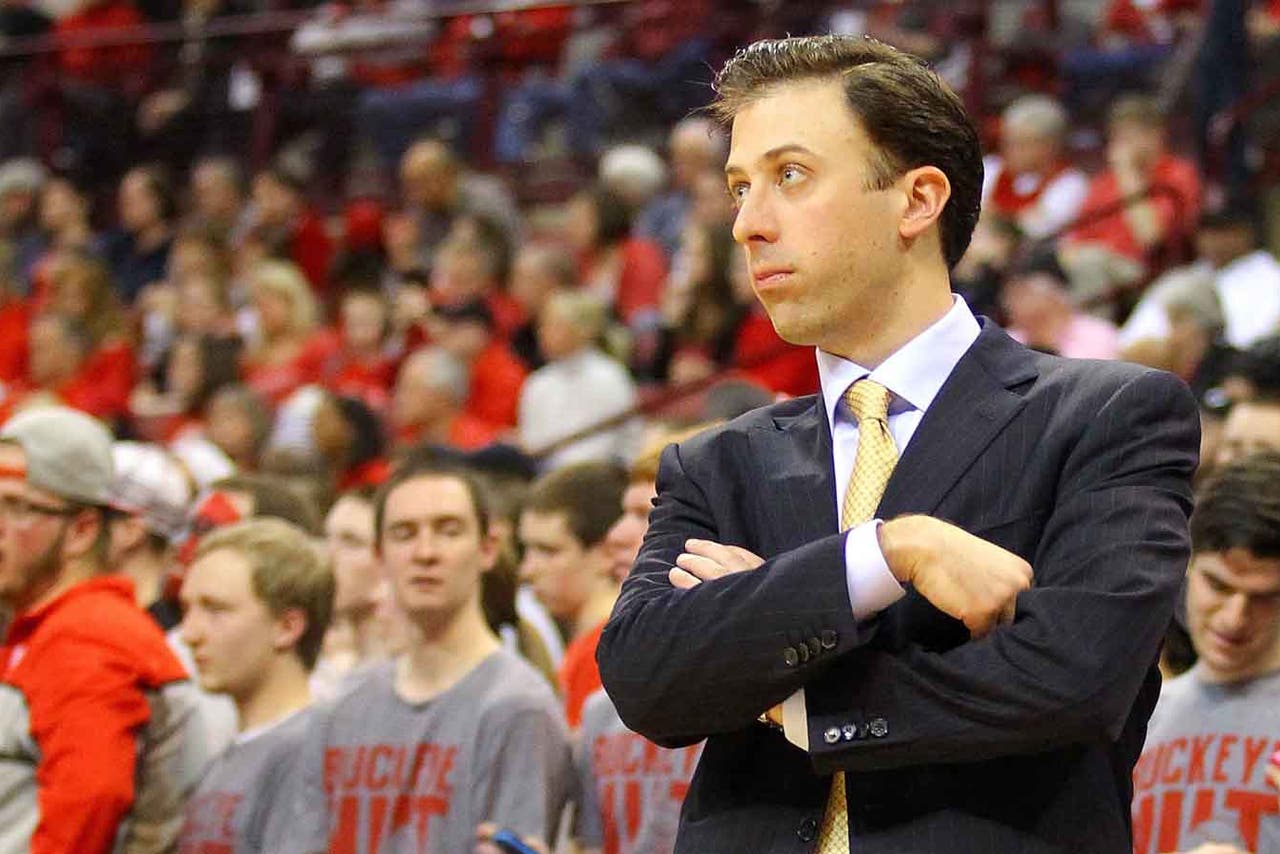 MINNEAPOLIS -- Richard Pitino doesn't think the Gophers' offense is broken, at least not from an X's and O's standpoint.
Yet despite the assertion from Minnesota's head coach, there's no mistaking the fact that the Gophers have struggled offensively in their last two losses. Pitino's team failed to top 50 points in games against Illinois and Ohio State, and Minnesota's NCAA tournament hopes have faded as a result.
As the Gophers prepare to host Iowa on Tuesday at Williams Arena, Pitino doesn't believe any changes need to be made to his offense.
"I don't think it's the offense that's the issue," Pitino said Monday. "I don't think it's that we're not getting open shots.  . . . We've just got to get a little confidence going more than anything."
Minnesota was held to 22 second-half points in the loss to Illinois last week and scored just 18 points after halftime against Ohio State after outscoring the Buckeyes 28-18 in the first half. The Gophers didn't shoot well in either game -- 37.3 percent against the Illini, 35.4 percent versus OSU -- and also struggled from downtown in both losses.
For a team that hoped to play an uptempo -- and presumably high-scoring -- brand of basketball, the Gophers now rank eighth in the Big Ten in scoring (71.4 points per game), though they haven't hit that average in their last five games. The players admit that their confidence on the offensive side of the ball isn't as high as it was earlier in the year.
"It's probably a little low right now," said freshman guard Daquein McNeil. "It's not where it should be, but we're working on it and getting better."
For as much as Minnesota's offense has fallen flat lately, Pitino noticed another trend that was more concerning in each of the Gophers' last two losses. During both of those games, they led at halftime before allowing the opponent to run away with things in the second half. The biggest reason? Turnovers.
Minnesota turned the ball over 15 times in the Illinois loss and 13 times against Ohio State. It was the timing and nature of those giveaways, however, that irks Pitino.
"Crazy turnovers," Pitino said. "Just things as a coach I don't know what you can really do to fix them. We certainly made some mistakes basketball-wise that we need to fix, but I said after the game (at Ohio State) we hijacked ourselves mentally. We did things that we all turned and were like, 'What did we just do?' So we've just got to get back to cutting those down and erasing those mistakes when we do make them."
Taking care of the ball will once again be important Tuesday against an Iowa team that forces 13.2 turnovers per game, second-most in the Big Ten. Minnesota's first meeting with the Hawkeyes was another instance where the Gophers let a halftime lead slip away, although in that case it wasn't so much because of turnovers. Rather, Pitino noted the high number of fouls (29) his team committed in its 94-73 loss in Iowa City last month.
Tuesday's game is Minnesota's second of three games against a ranked opponent, with a meeting against No. 16 Michigan on the horizon later this week. Despite a loss to Wisconsin over the weekend, Iowa still comes to the Barn ranked No. 20 in the nation.
For a Gophers team reeling late in the season, a win against a Top 25 team could do wonders for its waning confidence as Minnesota hopes to eliminate the bad taste from the previous two games and perhaps keep its dwindling NCAA tournament hopes alive.
"The Illinois game, we are the first ones to admit when we play poorly, and we did not play well. But nobody enjoyed that game. The coaching staff didn't enjoy it, the players didn't enjoy it, the fans didn't enjoy it," Pitino said. "So let's get back to embracing this team, enjoying this team, understanding who we are.
"At the beginning of the season, if you would have told me (with) three games left, you've got two home games left and you've got an opportunity to be on the bubble, I'm saying, 'Where do I sign?' I'm excited about tomorrow."
Follow Tyler Mason on Twitter
---