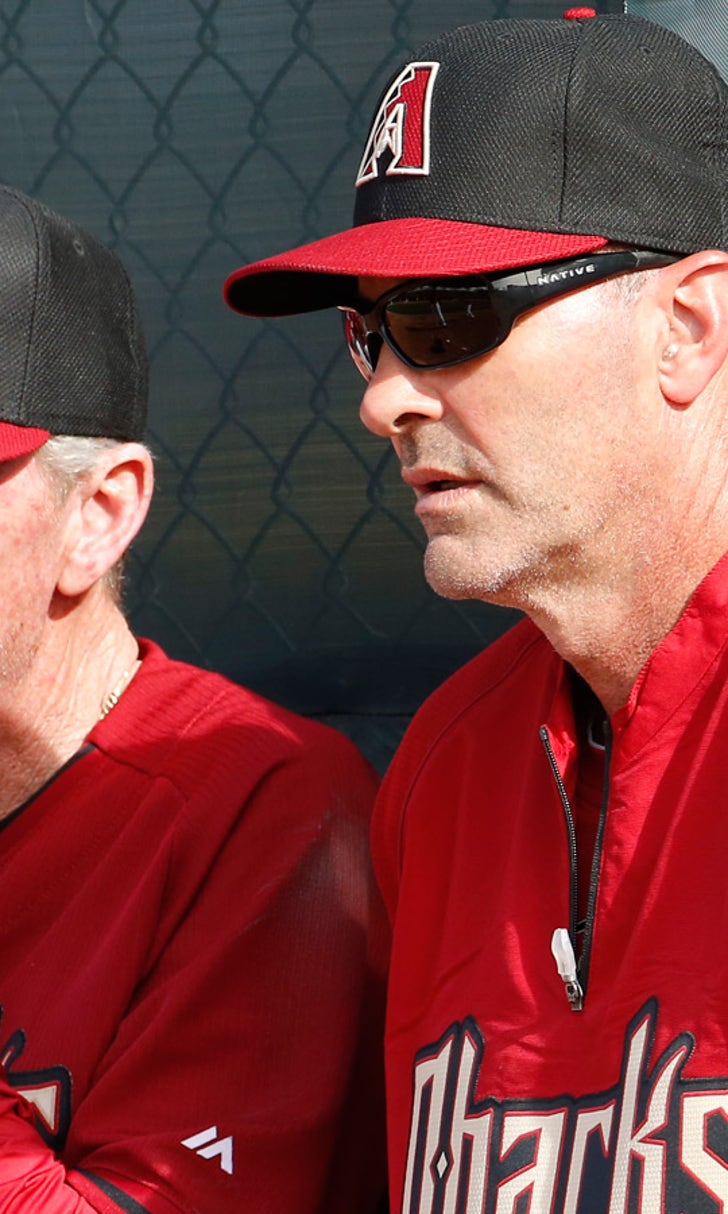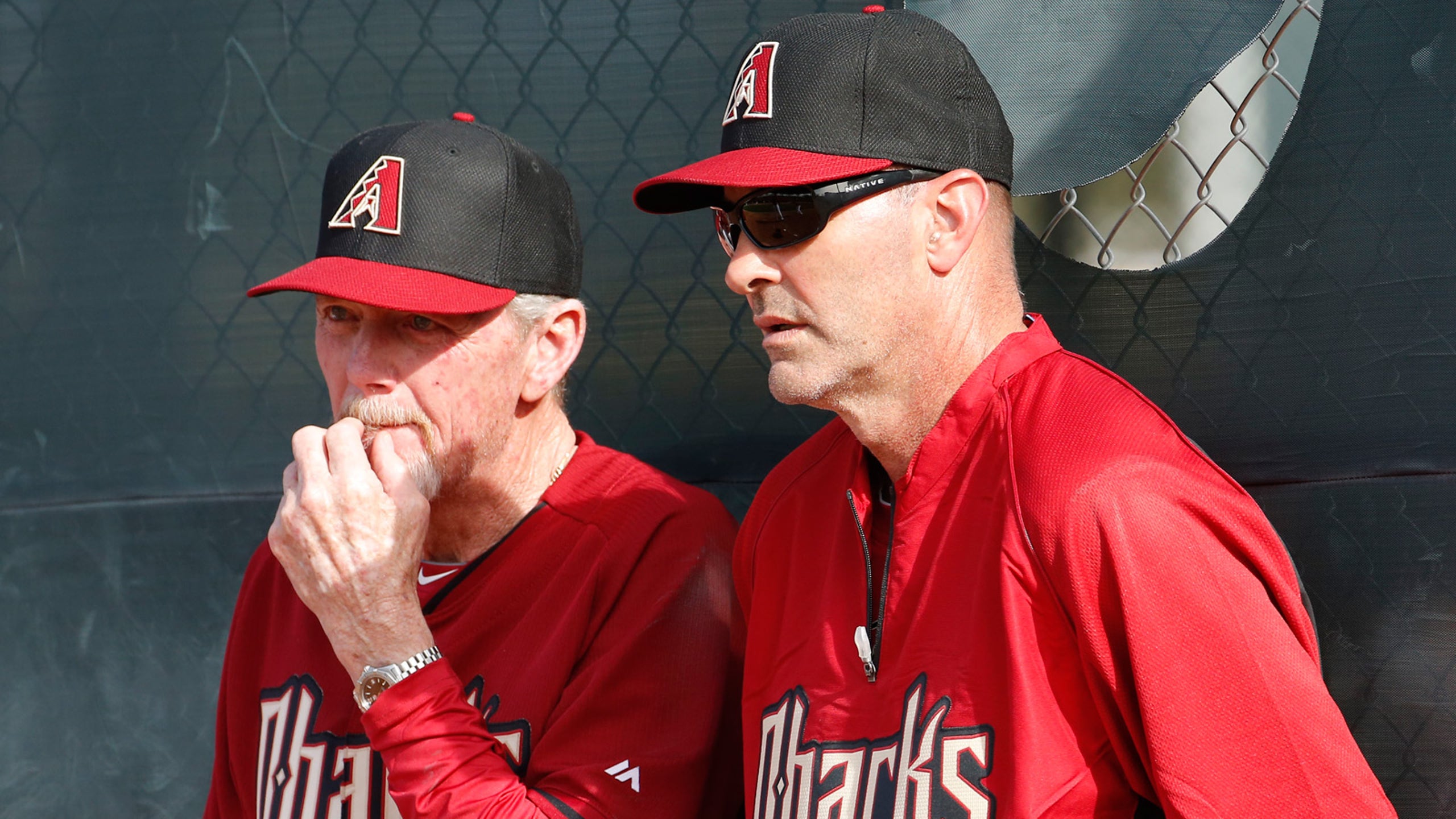 Pitching guru Duncan works his magic with D-backs
BY foxsports • February 19, 2014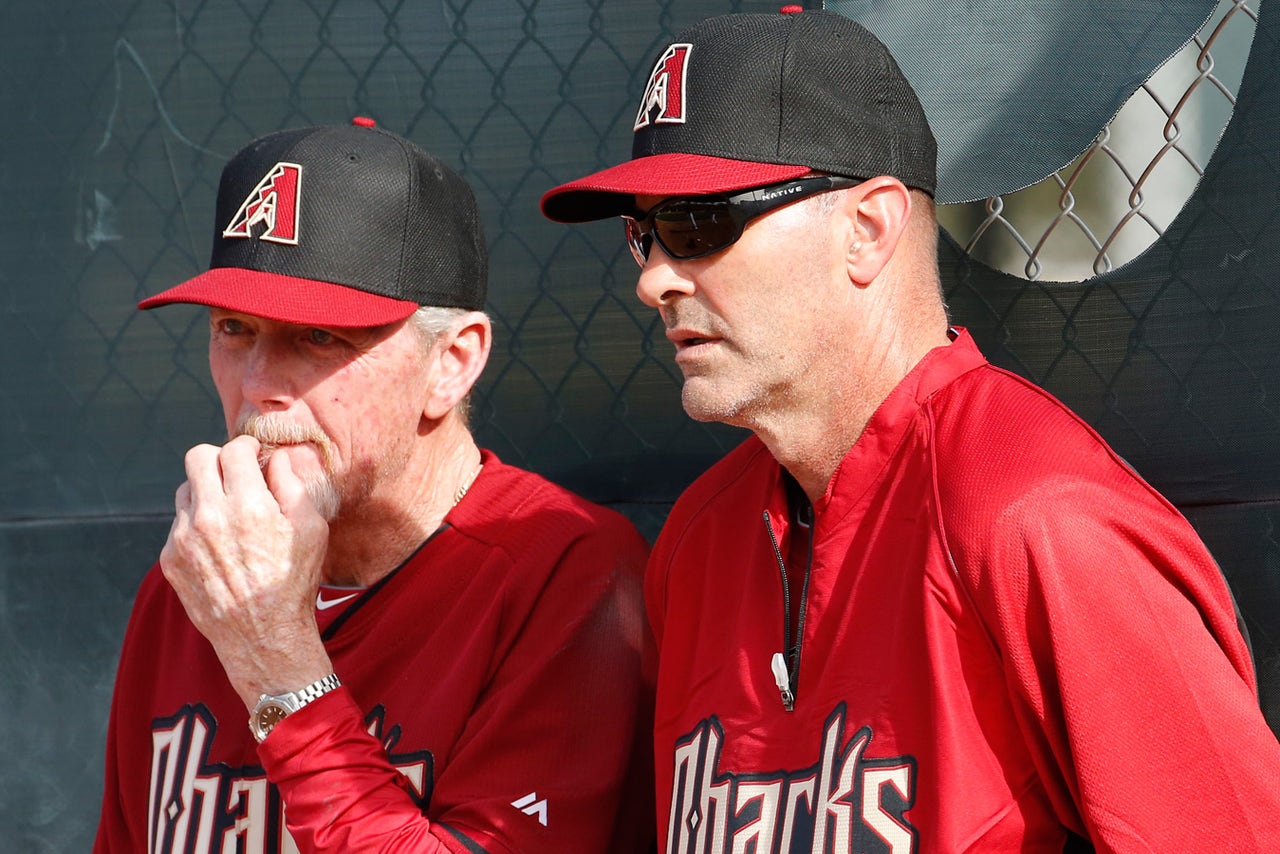 SCOTTSDALE, Ariz. -- In new pitching adviser Dave Duncan, the Diamondbacks may have the most valuable pitching resource in baseball. An innovator in a career defined by success, Duncan has a resume as large as one of the inch-thick files he keeps on an opposing hitter. When the Hall of Fame progresses toward adding coaches, he will be a top candidate.
"He's a brilliant baseball man," said Cincinnati general manager Walt Jocketty, who saw the positive effect Duncan had on a pitching staff while coaching World Series winners in Oakland and St. Louis. "He developed things and saw things that other people did not see before."
These days, the Duncan method -- meticulous scouting of hitters' strengths, weaknesses and tendencies; daily pregame meetings with pitchers and catchers to formulate an individualized game plan -- is a part of every team's routine. It was not always that way. Duncan was if not the first to implement that, the first to take it to such a dimension.
"He goes about seven levels deeper," said D-backs special assistant to the general manager Bob Gebhard, who spent five years with Duncan and Jocketty in St. Louis, where it was not unusual for Duncan to spend 16 hours a day at the park. 
"For a 7 p.m. game, he would show up at 8, 8:15, 8:30 in the morning with his charts and his files."
Duncan is working with D-backs manager Kirk Gibson, pitching coach Mike Harkey and bullpen coach Mel Stottlemyre Jr., and Duncan said he already has a good feeling about the group, saying "it is going to be a great combination for this pitching staff."
Duncan's input on the daily routine already has been felt.
Instead of throwing off a mound either every other day or occasionally with two days' rest, D-backs pitchers threw four times in the first 12 days this spring. Through trial and error, Duncan found that a lighter load removed some of the natural achiness pitchers felt in spring, enabling them to get the most out of their throwing sessions while also keeping them fresher for the long season to come. Duncan also has stressed keeping a single-minded approach to each pitch.
"It's just one word -- focus," reliever J.J. Putz said. "Focus on every pitch. After you throw that pitch, forget about that pitch and focus on the task at hand and the next pitch."
"I've been blown away the first two weeks. It's been incredible. When the man talks, you can hear a pin drop. It's no secret the man knows what he is talking about. Hopefully the guys in here can be like a sponge and absorb everything he is trying to instill in us."
When Duncan spoke to the D-backs' staff at their organizational meetings the week before spring training started, he talked for about 30 minutes. Gibson said he was so impressed by the message that he played about 20 minutes of the talk to the pitchers their first day in camp. 
"He shared information, and not just information but how he came about to pay attention to these certain things and how he accomplished what he accomplished. Who wouldn't want to know that?" Gibson said. "Who doesn't know who Dave Duncan is? He's the most celebrated pitching coach there ever has been."
During an 11-year career as a major league catcher that included an All-Star game berth in 1971, Duncan began keeping a book on the pitchers he faced, a history of all their interactions. When he began as a pitching coach with Cleveland in 1980, he did the same for every hitter his staff faced. What pitch did the hitter like? Where was his hot zone? He kept track of the results of every plate appearance, and he shared them in meetings first with just his catchers, then with catchers and pitchers. It is the Boy Scout approach: Be prepared.
"It's information about the hitters. Tendencies they have. Weaknesses they might have. Strengths they might have. Vulnerabilities," Duncan said.
"Know them. Know what their approach is, so you can make better decisions in pitch selection. It can give you an edge if you gather the information accurately and apply it properly. You're not changing any (pitcher), all you are doing is helping direct them on how to use what their abilities are in the best way.
"What I always tried to do was identify what a guy could do well and figure out how it fit into the game."
Duncan helped develop Cy Young winners LaMarr Hoyt, Bob Welch, Dennis Eckersley and Chris Carpenter in 32-year coaching career, the last 29 of which were spent with manager Tony La Russa with the Chicago White Sox, Oakland A's and St. Louis Cardinals. Only Eckersley had the success elsewhere that he enjoyed with Duncan.
"When we were in St. Louis together, I wasn't always in position to get the top pitchers," Jocketty said. "I got guys who had some ability and needed some work, and some of them were reclamation projects or whatever. And 'Dunc,' to his credit, got the most out of every single one of them. It was phenomenal."
Communication is another Duncan tenet, said D-backs catcher Miguel Montero, who knew Duncan by reputation only before this spring. 
"I just know that their guys did well. Even the guys that weren't that good, they always had success," Montero said. "I think it is because of the game plan, how to execute a game plan. How to communicate, pitcher and catcher. A lot of things he did that I'm pretty sure are going to work this year."
Jocketty thought so much of Duncan that he attempted to hire him as a pitching advisor this winter, but calls from Gebhard and D-backs general manager Kevin Towers were successful in wooing him back to Arizona, where he raised his family. Duncan had taken about two years off to be with his wife Jeanine, whose passing June 6 from brain cancer left an incalculable void. "I don't even remember July and August, September," he said.
Then Gebhard called and asked Duncan, 68, to become the D-backs' pitching coach before the two settled on the advisory role. Duncan's full duties have not been mapped out, although he likely will be asked to help on all levels of the organization, including trips to Class AA Mobile and AAA Reno. While there, he will observe and report, always looking for ways to get the best out of his pitchers.
"He's not going to be the one to say this is the way to do it," Gebhard said. "That's not Dave Duncan. He will say this is what worked for me. Here it is if you want to try it."
Follow Jack Magruder on Twitter
---