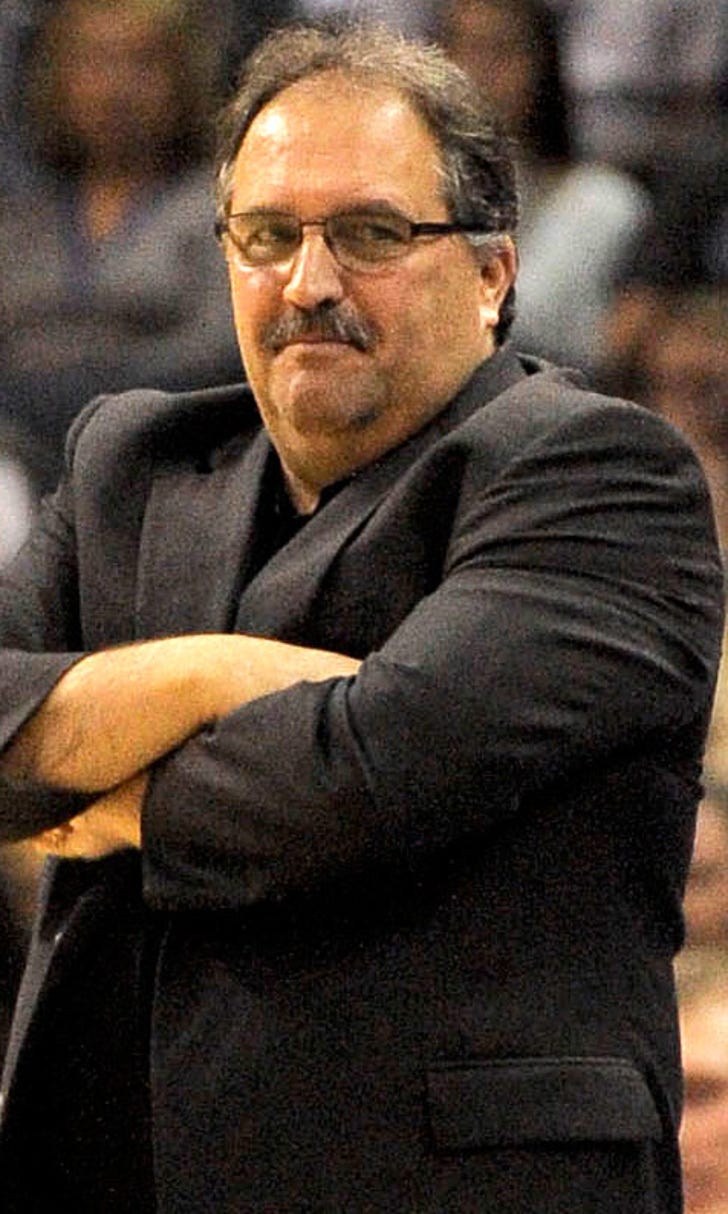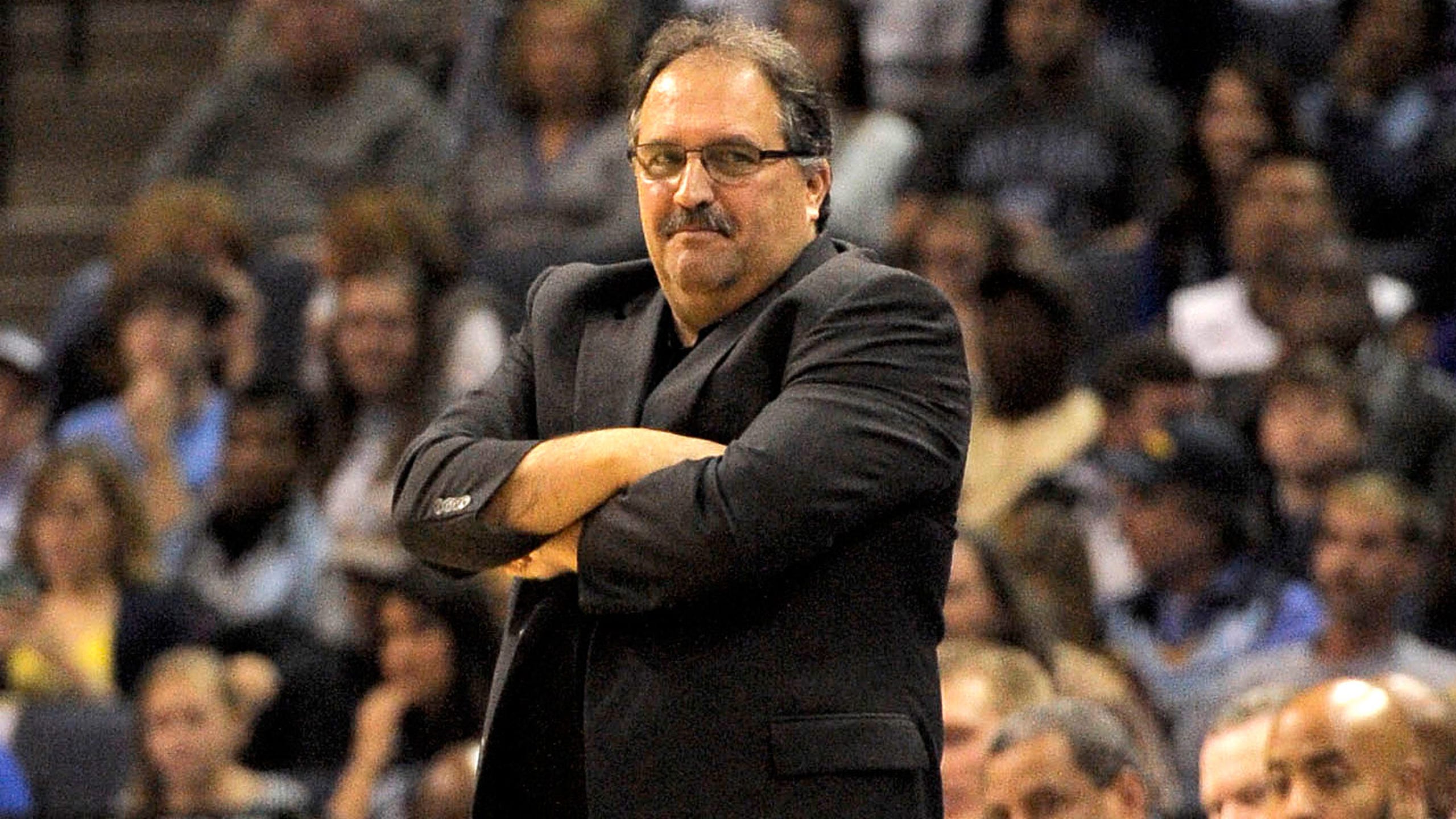 Pistons try to continue home success against Magic
BY foxsports • November 17, 2014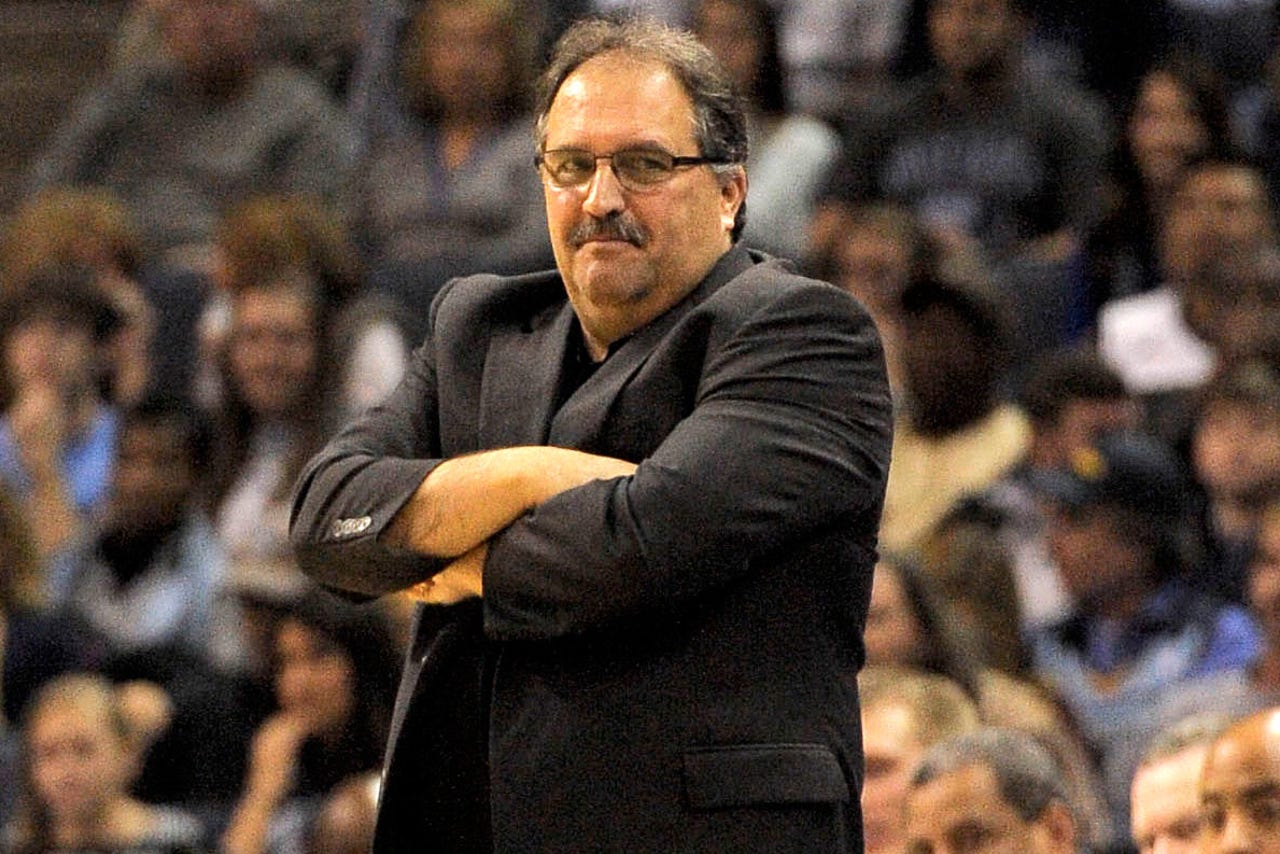 The Detroit Pistons are surely looking forward to getting back home after a mostly disappointing road trip.
They could have an easier time with the Orlando Magic coming to town.
The Pistons try to continue their home success against the Magic as coach Stan Van Gundy faces his former team for the first time Monday night (7 p.m. pregame, 7:30 tip-off on FOX Sports Detroit).
One day after getting by Oklahoma City 96-89 in overtime, Detroit (3-7) closed a 1-3 trek with Saturday's 95-88 loss to Memphis. Kyle Singler scored 21 points off the bench, but Kentavious Caldwell-Pope struggled through 1-of-11 shooting and finished with two.
The Pistons managed six second-chance points to the Grizzlies' 18 and were outrebounded 53-43, including 15-8 over the final 12 minutes.
"We have to do a better job at finishing the game," said Josh Smith, who's shooting a career-worst 36.5 percent. "This will be a good testament for us to be able to watch film and see what we're doing down the stretch. Maybe foul less, and be able to try to buckle down and not get guys in our paint towards the end of the game, especially in the fourth quarter.
The Pistons are averaging 93.0 points on 41.8 percent shooting to rank near the bottom of the league in Van Gundy's first season with the team. The veteran coach went 259-135 with the Magic from 2007-12 before spending the previous two years in broadcasting.
"We certainly have to get better," Van Gundy said. "Its different things every night. It's a consistency issue. Obviously offense has been a major struggle. For us to win we have to win the rebounding battle and defend. Our defense has to become more consistent. We have to keep fighting and find some more offensive answers."
The Pistons dropped two of three against the Magic last season, with both defeats coming on the road. They easily won 103-87 at home Jan. 28 behind 20 points from Brandon Jennings, improving to 19-6 in the series at home since 2000.
The Magic (4-7) are looking to get back on track following Saturday's 98-93 loss at Washington. Victor Oladipo had 18 points and seven of the team's season worst-tying 14 assists in his second game since missing the first nine with a facial fracture.
"There were one or two times that I could have gotten a better shot out of the possession, but again I'm trying to work off my rust," he told the team's official website. "I missed a couple of big free throws and I made some simple, little mistakes, but again it's part of the process (of returning)."
Oladipo had 13 points in his season debut the night before, a 101-85 win over Milwaukee. He's shooting 35.7 percent thus far, going 1 for 6 from 3-point range.
"We've just got to get the chemistry better. And now that I'm back I've got to learn how to play with these guys," he said. "But as the leader of the team, that's what I've got to do. So I've just got to continue working hard."
Magic rookie Aaron Gordon is out indefinitely after breaking a bone in his left foot Saturday. Gordon, the youngest player in the league at 19 years old, was averaging 5.8 points in 15.0 minutes off the bench.
Orlando is an NBA-worst 6-42 on the road since the start of last season.
---