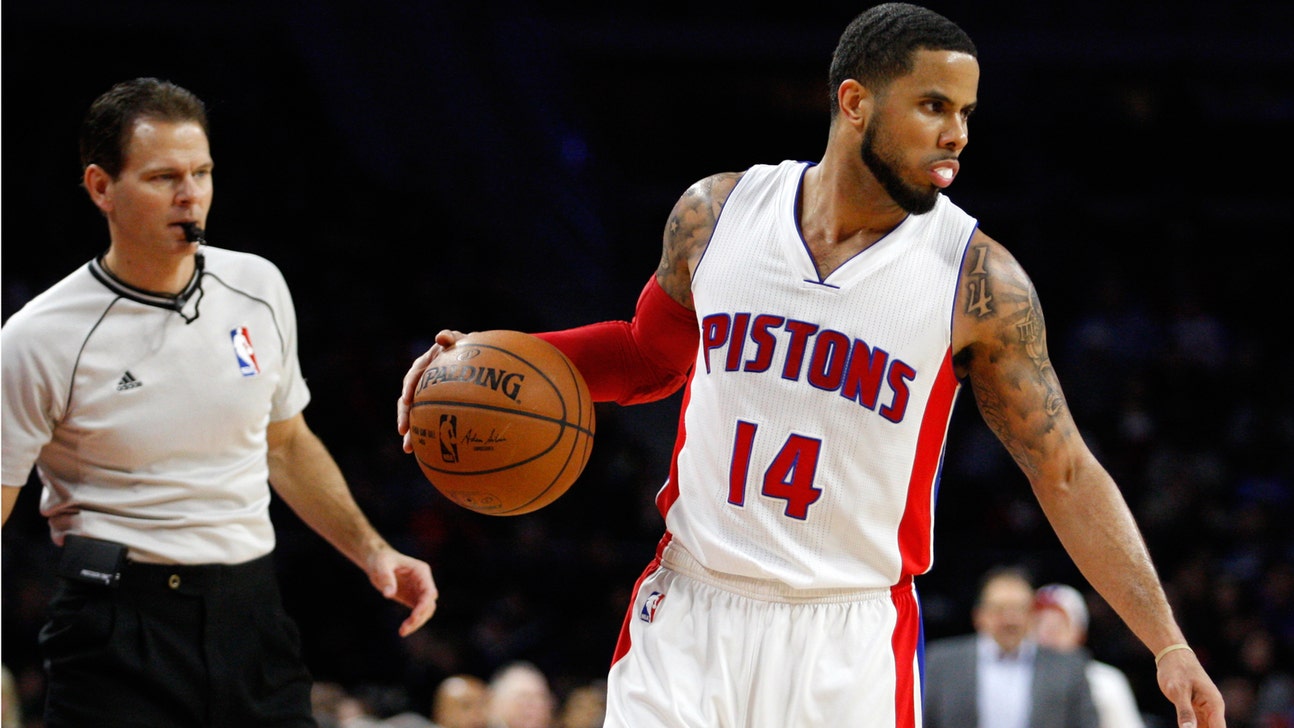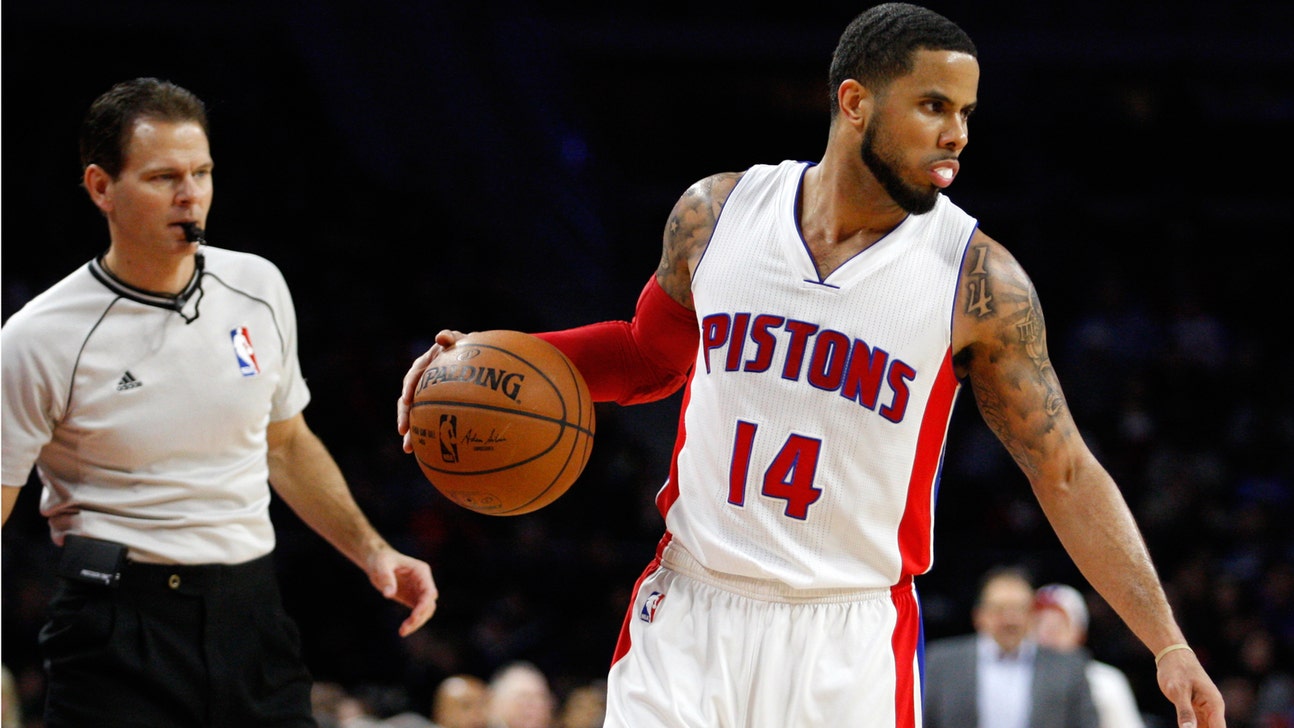 Pistons look to stay on track against Heat
Published
Feb. 3, 2015 11:41 a.m. ET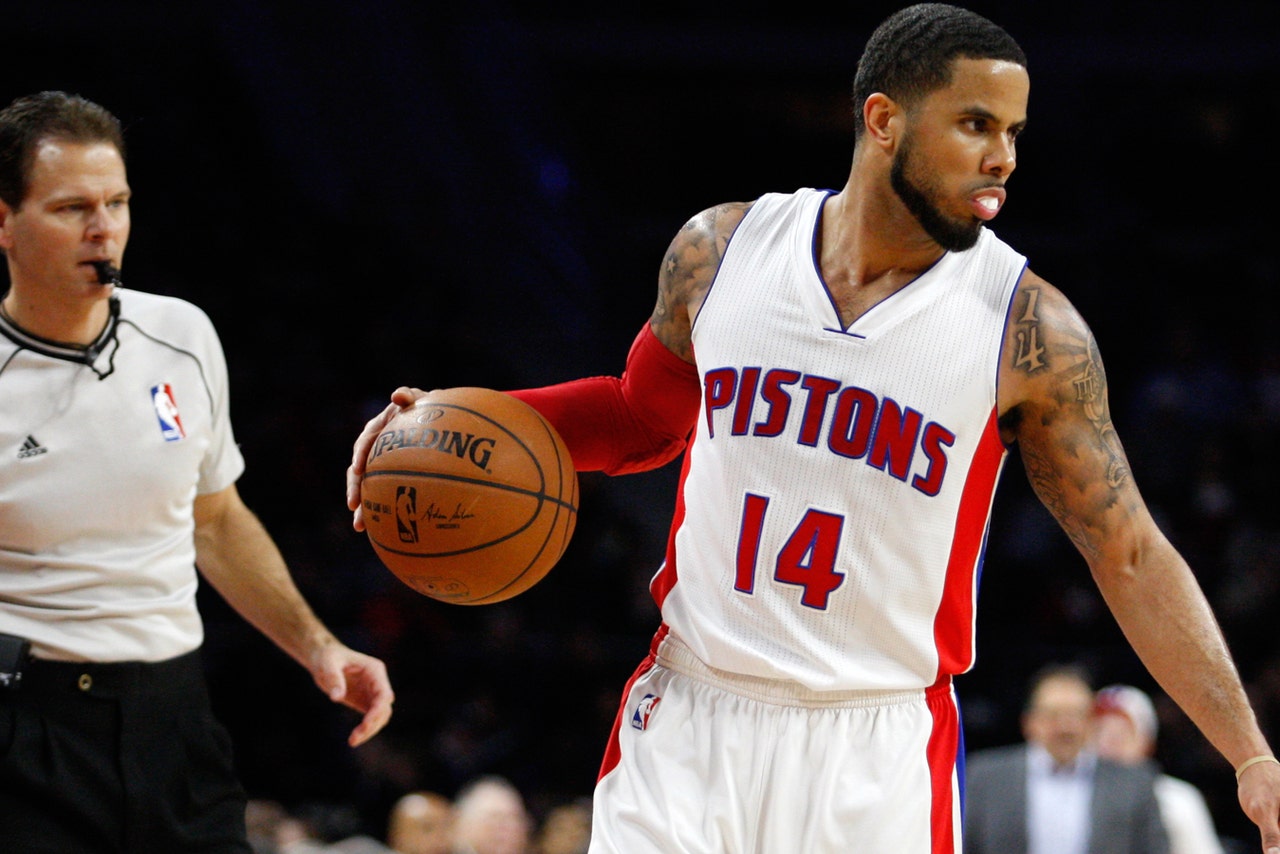 Hassan Whiteside helped the Miami Heat survive another poor outing by Chris Bosh.
Miami may need another big performance from its blossoming center with Dwyane Wade out again Tuesday night against the Detroit Pistons (7 p.m. pregame, 7:30 tip-off on FOX Sports Detroit).
The Heat (21-26) avoided a third straight loss with Sunday's 83-75 win at Boston, though they still struggled offensively, going 4 of 21 from 3-point range and committing 20 turnovers. They have shot 41.8 percent while splitting the last six games.
Whiteside had another strong game with 20 points on 10-of-17 shooting while adding nine rebounds and three blocked shots. He has averaged 14.2 points and 11.3 rebounds over his last nine games after previously averaging 5.3 points and 4.9 boards in limited minutes.
"He continues to surprise me," Bosh said. "He's a talented young fellow. We want to continue to push him and encourage him to play and do well."
While Whiteside has led Miami in scoring in two straight, Bosh has totaled 30 points on 11-of-37 shooting in that span. He has shot 56.9 percent over his last 10 trips to Detroit, however.
Wade, averaging team highs of 21.4 points and 5.4 assists, is expected to miss a third straight game with a strained right hamstring while Luol Deng (14.3 ppg) is questionable with a strained calf despite practicing Monday.
"It was a lot better today," Deng, who has missed the last three games, said according to the team's official Twitter account. "Now we just have to see how it feels tomorrow morning."
The Pistons (18-30) snapped a four-game losing streak in Saturday's 114-101 home win over Houston. They shot 50.0 percent after going a season-worst 23 of 75 (30.7 percent) in Wednesday's 89-69 loss at Philadelphia.
Kentavious Caldwell-Pope scored 12 of his season-high 28 in the fourth quarter, while D.J. Augustin also had 28 points with a season-high 12 assists in Detroit's first win since losing Brandon Jennings to a ruptured Achilles tendon on Jan. 24.
"He was tremendous. He really was," coach Stan Van Gundy said of Augustin. "He was on the attack, right from the start of the game on, and that's big for us."
While rookie Spencer Dinwiddie played 11 minutes backing up Augustin, the Pistons tried to fortify their point guard depth without Jennings by signing John Lucas III to a 10-day contract Monday. He averaged 26.6 points in 26 games with the Chinese Basketball Association's Fujian Sturgeons and 4.8 points over six NBA seasons with four different teams.
It's unclear if Lucas will play Tuesday.
"It's very possible," Van Gundy told the team's official website. "We'll have to see how it goes. All we know for sure is D.J. is going to be our guy and play the vast majority of the minutes, but how the other minutes go we'll just have to see."
Miami, which is 13-11 on the road compared to 8-15 at home, has won 17 of 20 meetings going back to Feb. 24, 2009, and is 9-1 at Detroit in that span. Eight of the last nine meetings have been decided by double digits.
---