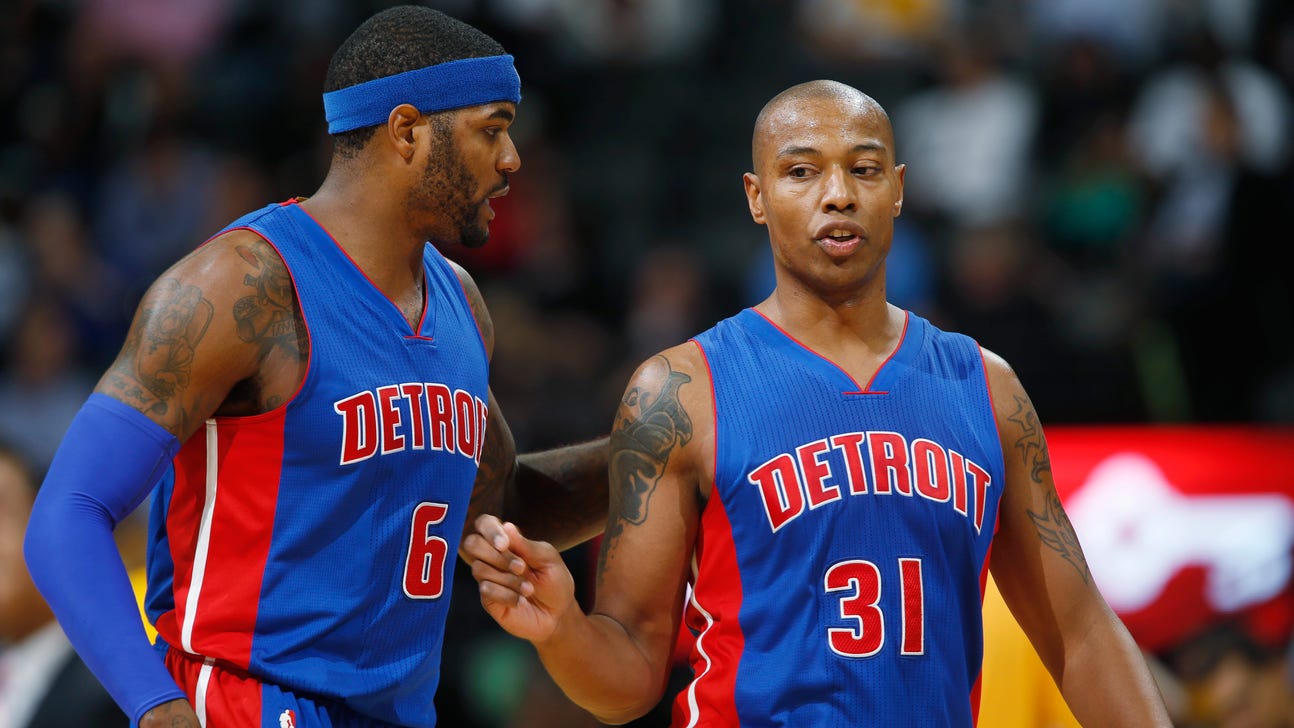 Pistons look to spoil Timberwolves' series streak Thursday
Published
Oct. 30, 2014 11:02 a.m. ET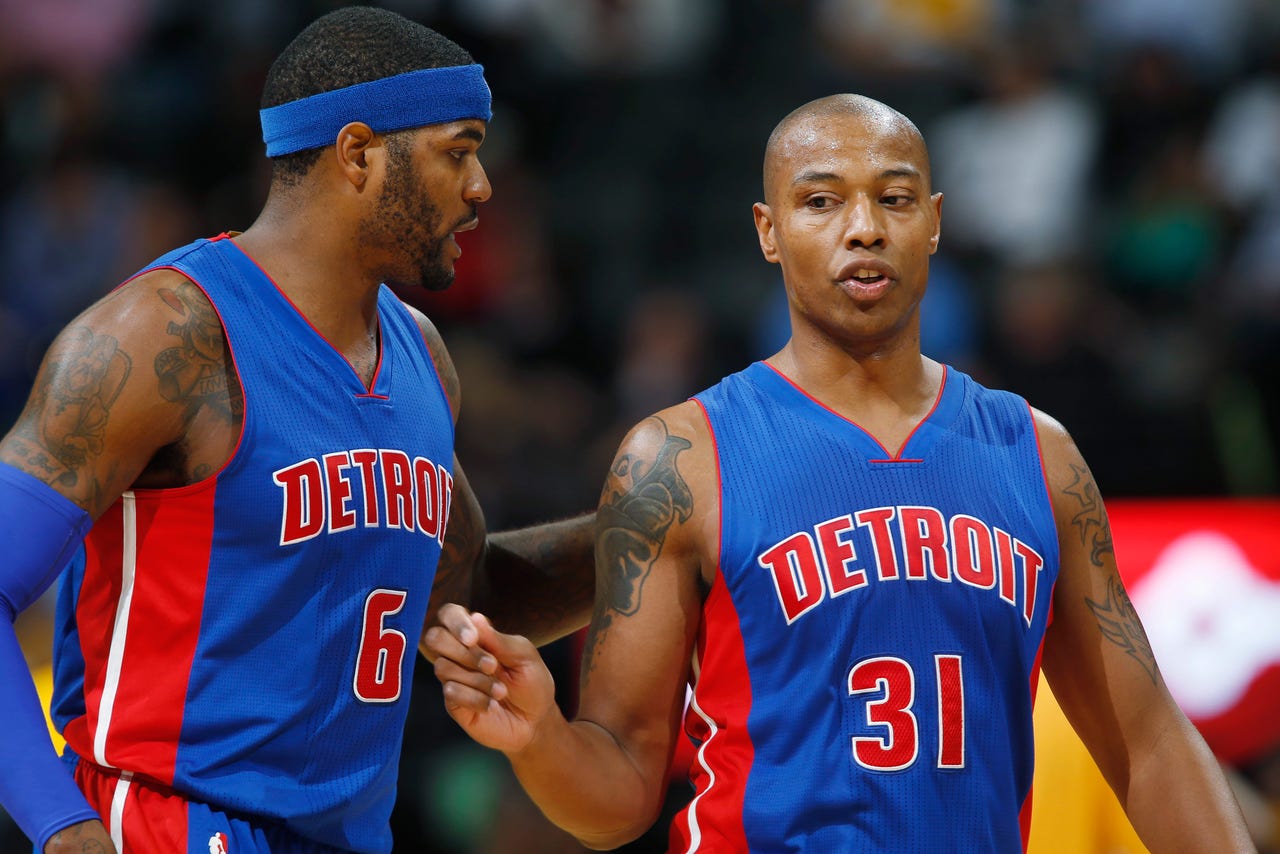 Though the youth-laden Minnesota Timberwolves came up short in their opener, there was a lot to like about their performance against a playoff stalwart.
The Detroit Pistons looked much less promising -- and could be in for another tough night without Greg Monroe.
Minnesota looks to claim the longest winning streak in series history Thursday night when it hosts Detroit (7:30 p.m. pregame, 8 p.m. tip-off on FOX Sports Detroit).
The Timberwolves opened their season on the road for the first time since 2000-01 with a 105-101 loss Wednesday at Memphis. Thaddeus Young, who was acquired from Philadelphia in the three-team deal that sent Kevin Love to Cleveland, scored 26 on 10-of-18 shooting in his Minnesota debut. Despite being without Love, who averaged 12.5 rebounds in his final season with the club, the Timberwolves held a 47-33 rebounding advantage against a Grizzlies squad that finished fifth last season with an average rebounding margin of plus-3.2.
Minnesota's bench also looked much improved, outscoring Memphis 46-10. It ranked 25th in 2013-14 with 27.5 bench points per game.
Beyond Young, however, the Timberwolves struggled to find a dependable scorer with Kevin Martin inactive after twisting his ankle in Tuesday's practice. The four starters besides Young were a combined 11 of 33 from the floor. No. 1 overall pick Andrew Wiggins, who also came over in the Love trade, was 2 for 5 with six points in 18 minutes.
Minnesota's biggest issue was its 23 turnovers - two more than it had in any game last season. Ricky Rubio committed seven.
"We have to take care of the ball, especially me," Rubio said. "I got maybe too crazy at the end of the third quarter."
The Timberwolves are looking for their ninth straight win over the Pistons, which would surpass their eight-game run from Dec. 28, 1997-Jan. 7, 2002, as the longest streak by either team against the other.
Detroit lost 89-79 at Denver in Stan Van Gundy's return to the sidelines. The Pistons trailed by two after D.J. Augustin's jumper with 3:19 left, but were held to two points on 1-of-7 shooting the rest of the way.
Josh Smith scored 25 points but the Pistons shot 36.9 percent from the field and were 6 of 26 from 3-point range without marksmen Jodie Meeks (back) and Cartier Martin (foot).
Detroit was credited with 15 assists -- down even from a sub-par 20.9 average last season that tied for 24th in the league.
"We didn't get good shots," Van Gundy said. "I thought most of the shots we had, we took a lot of difficult shots. We were trying to do everything on one pass. It's going to be tough. I thought we drove the ball pretty hard, drew help and then tried to force shots. We did not do a good job moving the ball."
Greg Monroe will serve the second in his two-game ban for pleading guilty to driving while visibly impaired. He averaged 15.2 points and recorded 35 double-doubles in 2013-14.
Young averaged 20.3 points on 50.7 percent shooting in his last four meetings with Detroit, while Nikola Pekovic averaged 19.2 points with 9.4 rebounds in his last five.
---