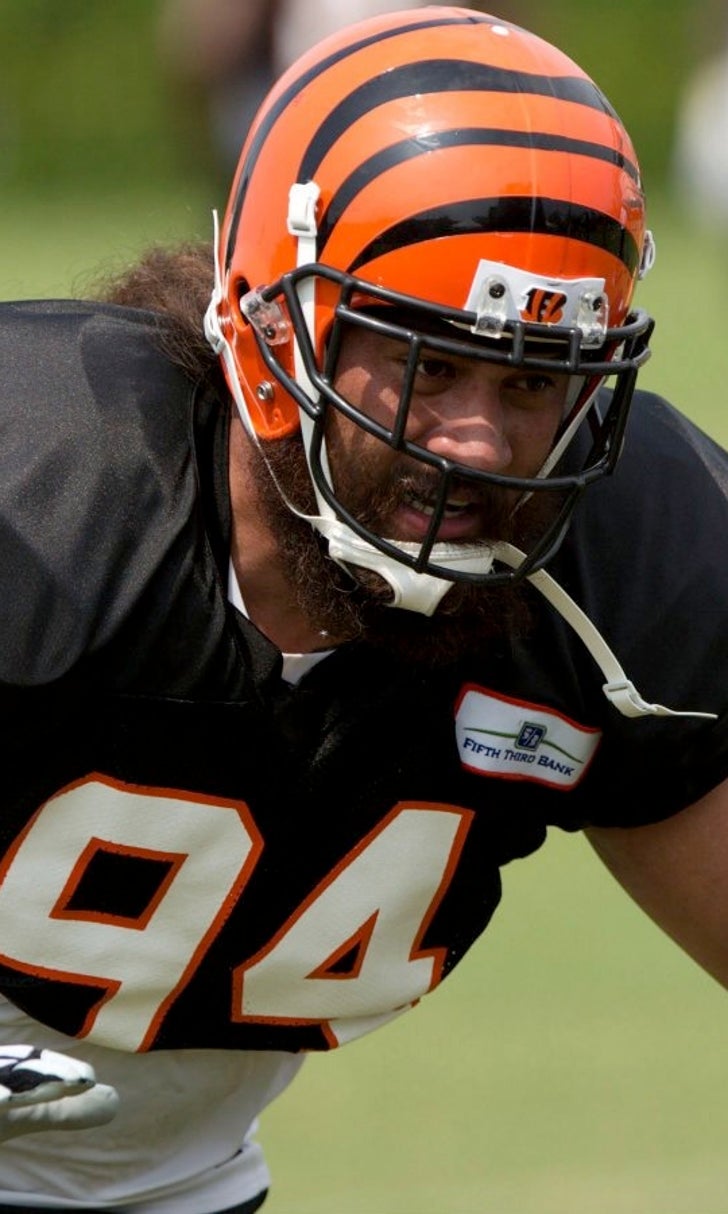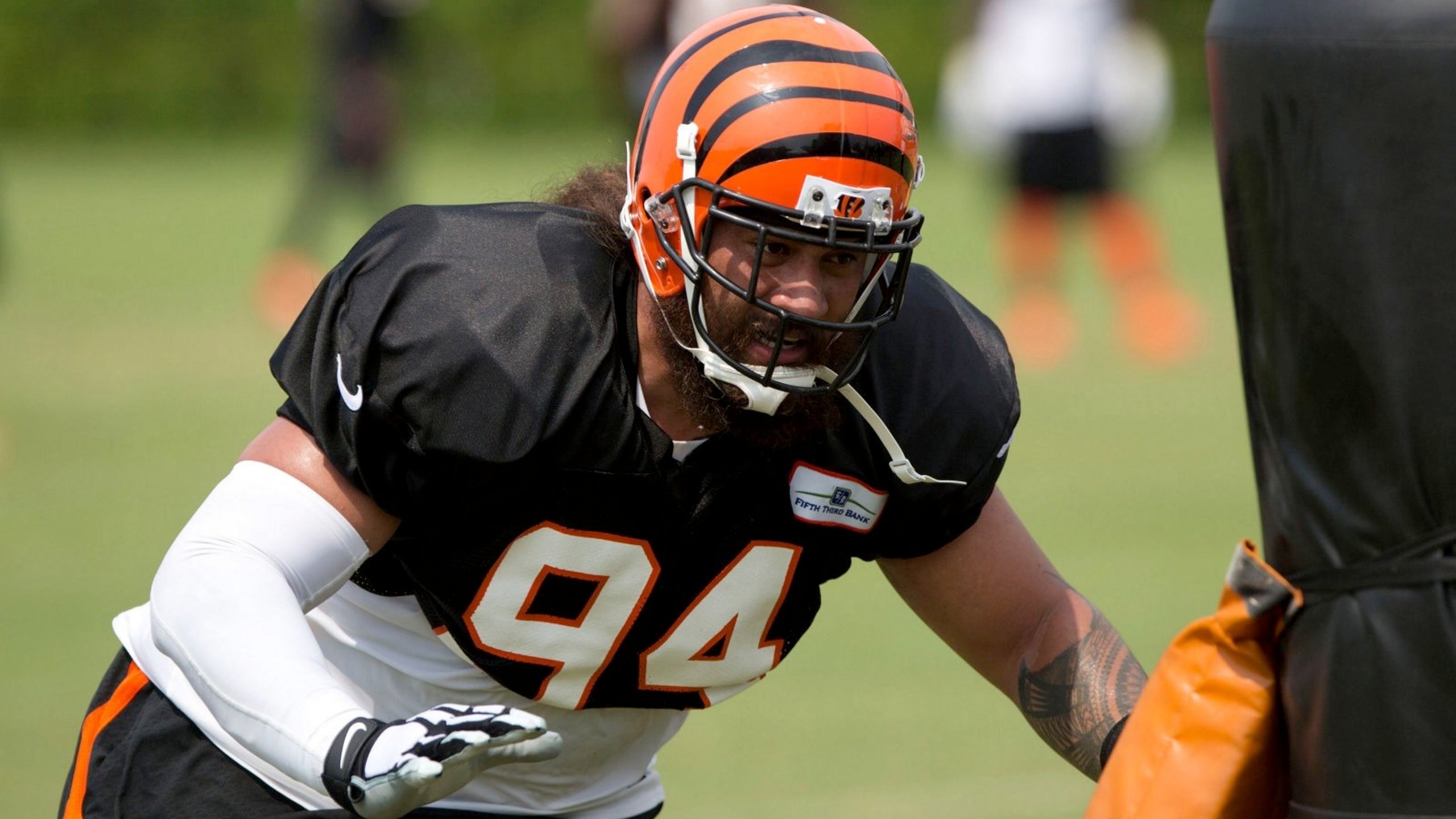 Pillar of the defense
BY foxsports • August 14, 2014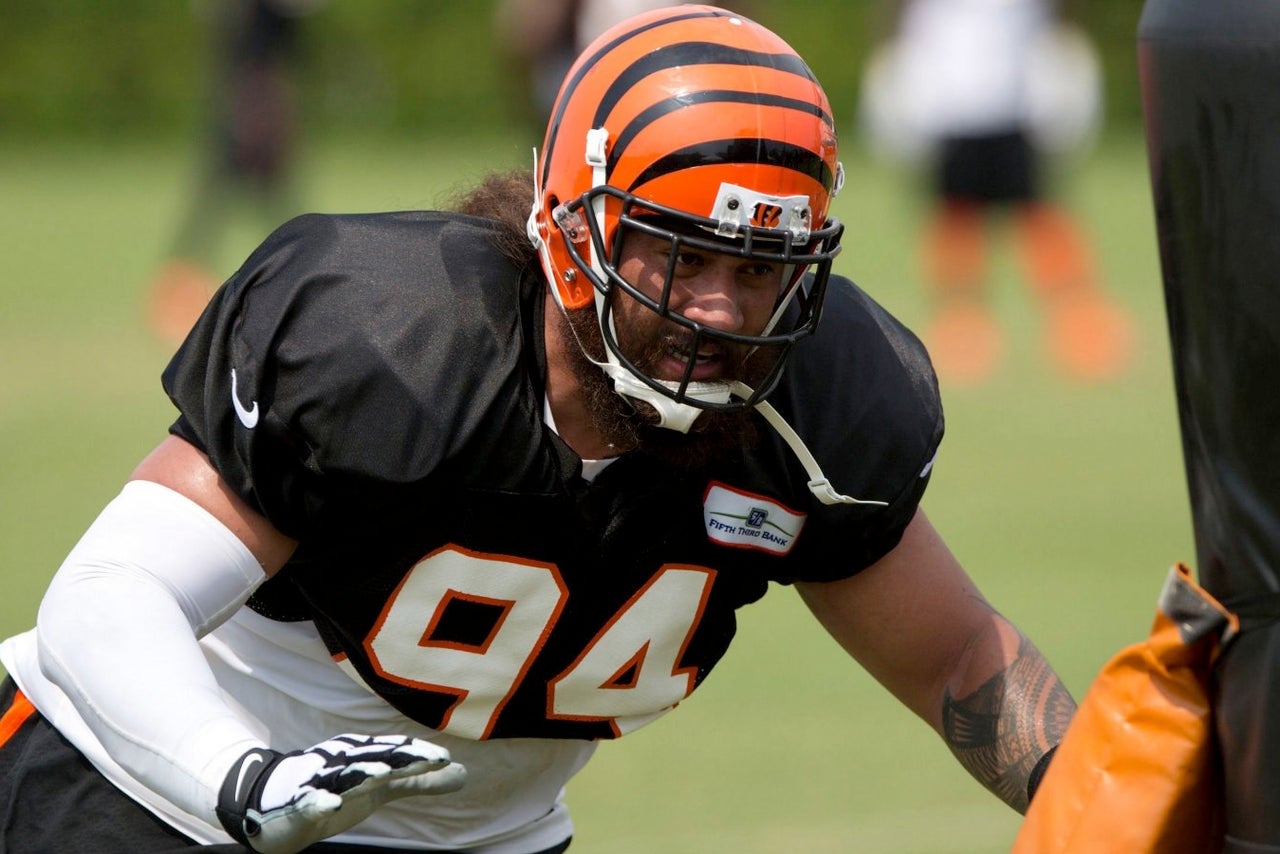 CINCINNATI -- Domata Peko has an easier time freeing himself from a 320-pound interior offensive lineman than he does from fans seeking autographs and photos. Then again, Peko is trying to avoid those centers and guards. They hold ill will towards the Bengals' nose tackle. The fans have nothing but love for Peko, and the feeling is mutual.
"It's a blessing because in a few years no one will be asking for my autograph," said Peko after signing one last football and taking one last selfie at the end of Thursday's practice. It was the last day of training camp for the Bengals, which means the public won't be allowed in to watch the daily preparations unfold. Other than that, the work remains the same for team.
Work is what has made Peko. He's a native of American Samoa and forever recognizable because of the long mane of hair that flows from the back of his helmet. Yet his position is incognito to most. His job is to take on blockers at the point of attack, occupy them so his brothers on the defense can do their jobs.
"I think on our defense he is our most overlooked guy," said defensive coordinator Paul Guenther. "There are two types of nose guards. There are guys that sit in there and just try to eat up blocks but he's also athletic. You see him making plays on screens, see him making plays out on the perimeter. He's playing in front of the guy who led the league in tackles last year, so him doing his job makes everyone's job easier and he does a hell of a job."
Vontaze Burfict made more tackles than any other player in the NFL last season. Guenther was his position coach the past couple of seasons. He knows how much linebackers need room to roam. He's got a greater appreciation for Peko because of that perspective.
"We've always said as coaches that we think he's one of the best noses in the league. He's a great guy to have on your defense because he wants to do it right all of the time," said Guenther. "He always comes to work with great energy. When he's not out at practice, it's different. I feel the difference when he's not out there. You definitely notice it. He affects the other guys with his energy and the way he plays."
The Bengals drafted Peko in the fourth round in 2006 out of Michigan State. Left tackle Andrew Whitworth was a second-round pick in that same class. When the NFL owners locked out players in the 2011 offseason, it was Peko and Whitworth who organized practices and got their teammates to keep their heads in the game while the business side of the NFL haggled.
The Bengals surprised the NFL by going 9-7 that season and making the playoffs one year after finishing 4-12.
Peko looked up to Justin Smith when Smith was around for Peko's first couple of seasons. Smith was may have been a first-round pick, the fourth overall choice in the 2001 draft, but his mentality has always been of a grinder. Peko saw that mentality on a daily basis.
"That's the type of person I want to try to follow after and imitate," said Peko. "I go out there and I don't half-step. I make sure I'm working hard and I'm showing the younger guys how we do it around here. I'm giving 100 percent at practice and going out on the field and leading by example."
Peko has missed just five games in his eight seasons. Those were the final five regular season games of 2009, although he made it back in time to play in the postseason. He's started the last 67 games, including playoffs, straight. It's the longest current streak for any Bengals player. As stats go for nose tackles, that's a pretty important one.
Peko's name doesn't come up a lot when league analysts are discussing interior defensive linemen but the Bengals know his value on a defense that has been ranked in the top seven of the league four of the past five seasons. They signed him to a two-year extension this past March.
"He is a pillar for us on our defense," said Guenther. "Obviously we've been pretty good on defense around here for awhile. He's a big part of it."
---
---