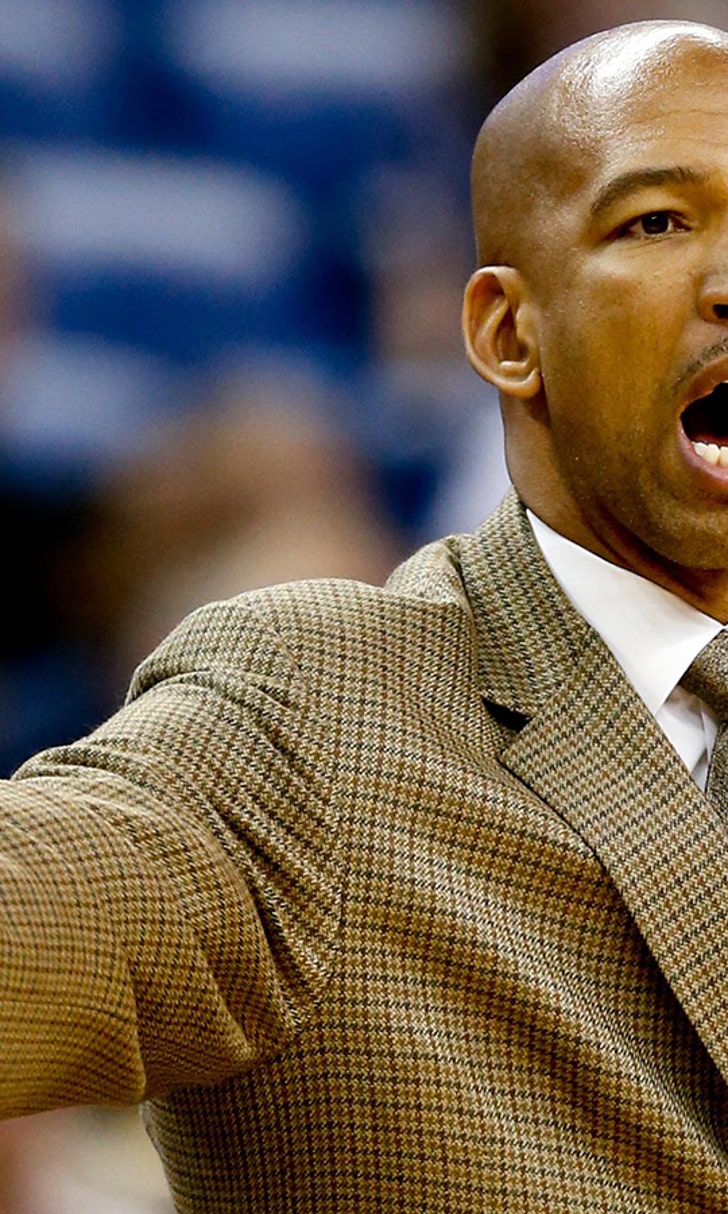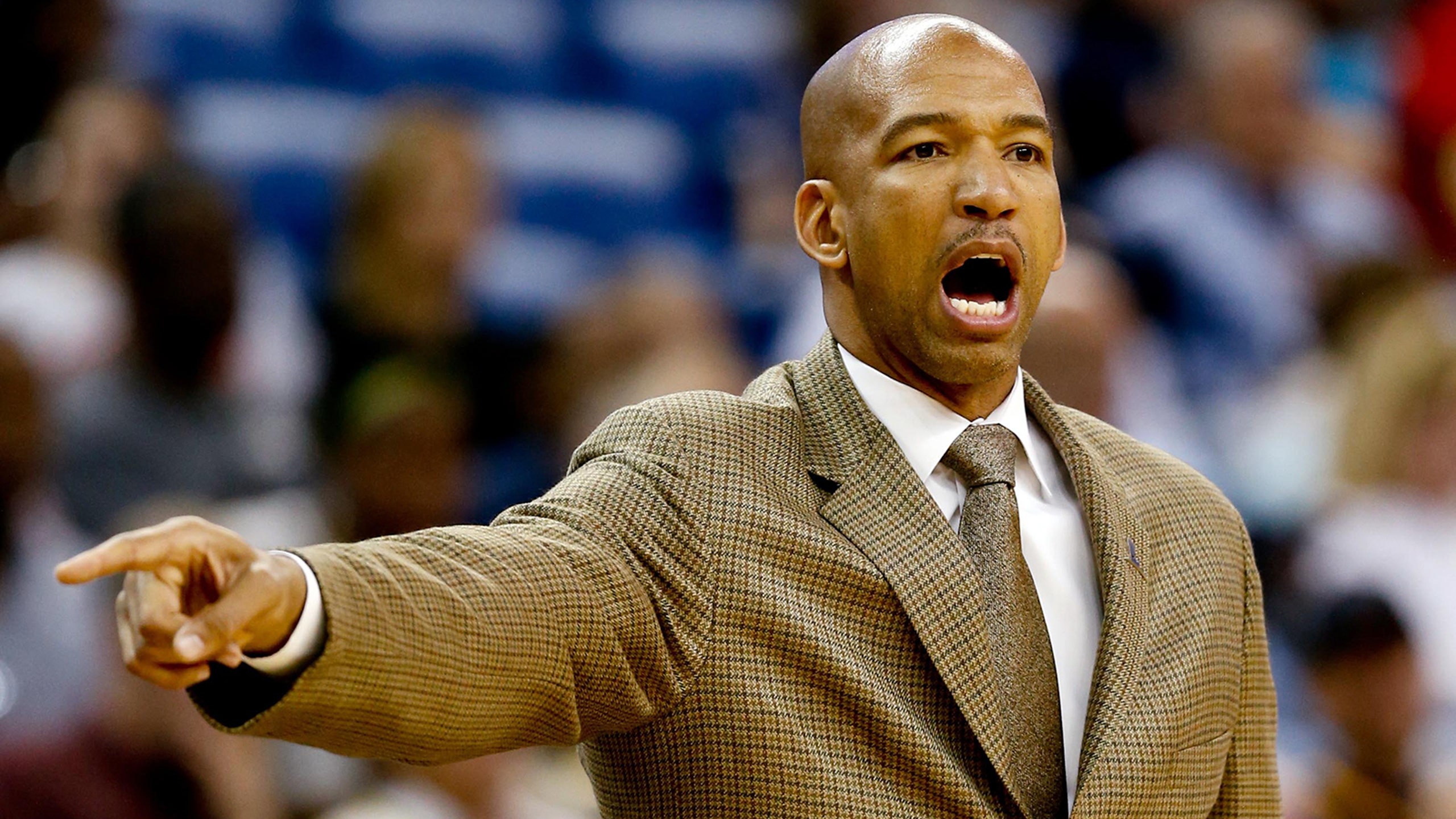 Pelicans Monty Williams "Re-Assessing Goals" in Near Future
BY foxsports • March 14, 2014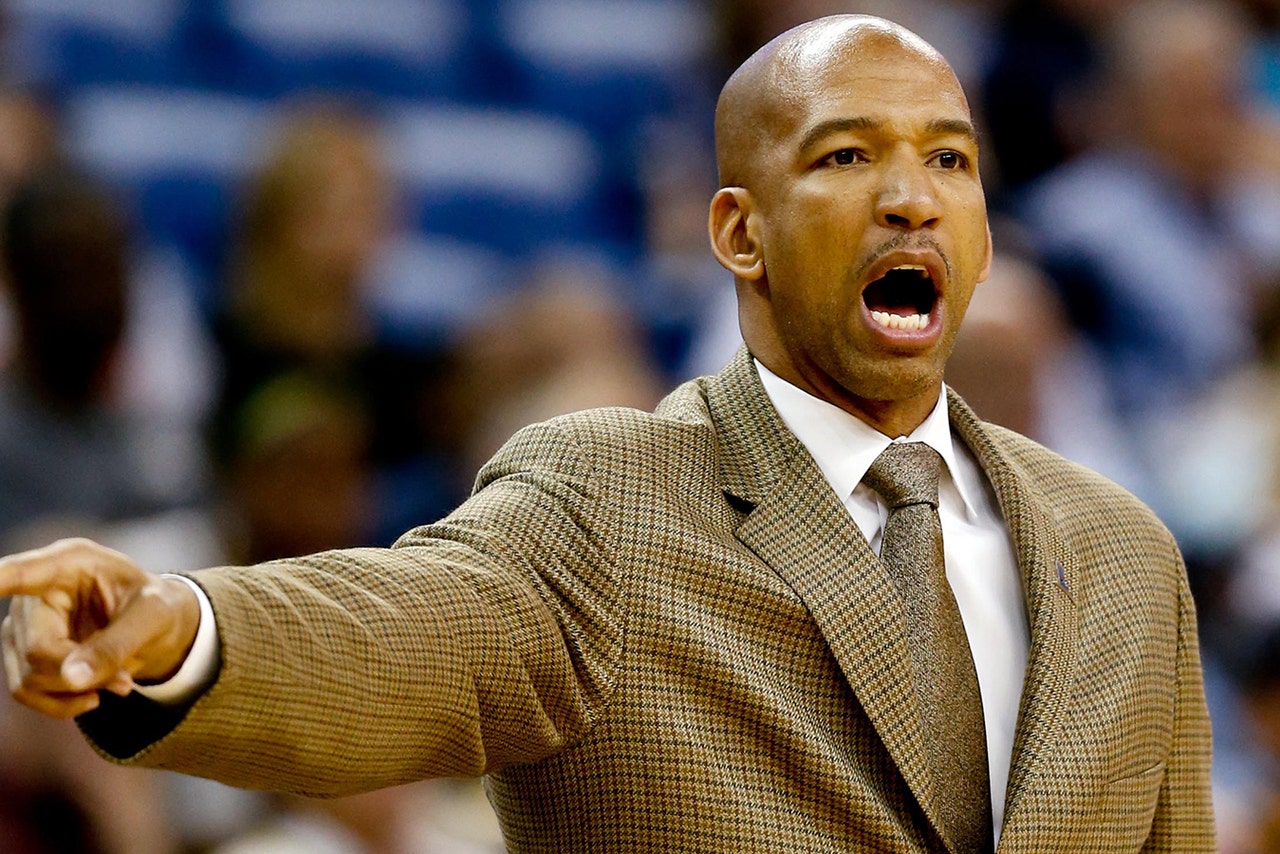 The New Orleans Pelicans have won their last 3-out-of-5, but with time running down on the season, the 26-win Pelicans will soon be changing the team's priorities.
Friday night the goal versus the wounded Portland Trailblazers was to snag another taste of victory. The Pelicans fell shy of that 111-103 and are still one-victory away from tying last year's win total.
Soon though, the priority will become evaluation and player development instead of achieving elusive victories.  
"We will need to re-assess our goals here shortly, as we've done before this season," coach Monty Williams said. "But I'm not ready just yet to start experimenting with the lineup. It is coming. Soon we'll have to focus on developing guys versus winning."
The young Pelicans have gotten that to some extent, since three players of starting caliber went out earlier this season: Jrue Holiday, Ryan Anderson and Jason Smith.
 Players like Brian Roberts, Anthony Morrow and Austin Rivers have seen minutes increase as a result.
In the near future though, Williams will be looking to get Luke Babbitt, Darius Miller and especially rookie Jeff Withey more involved.
"Jeff's going to get a lot more minutes coming up down the stretch," Williams said. "He's so active when he does play now. As soon as his (basketball) IQ catches up with his activity, he'll be  a real threat. I love how active he is."
Ryan Anderson nicknamed Withey "Sweet Pea" because of his demeanor, but the rookie has certainly shown flashes of just how sweet his game may become with more time.
Withey set several career highs on January 21 versus the Sacramento Kings when he played 27 minutes and recorded 14 points, 2 assists and 2 steals.  He set a career high in blocks with 3 versus Minnesota on January 29.
Withey was the 2012 and 2013 Big 12 Defensive Player of the Year for his contributions to the Kansas Jayhawks. During his 4-year tenure with the Jayhawks, he collected 312 all-time blocks.
---