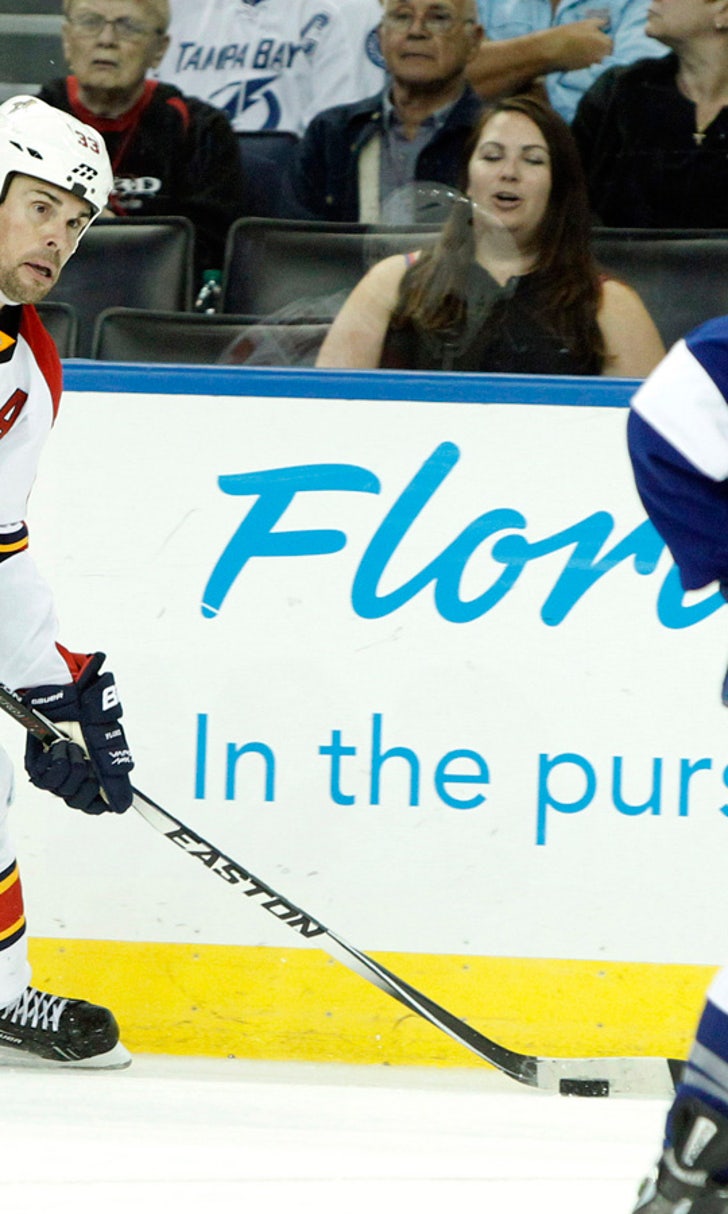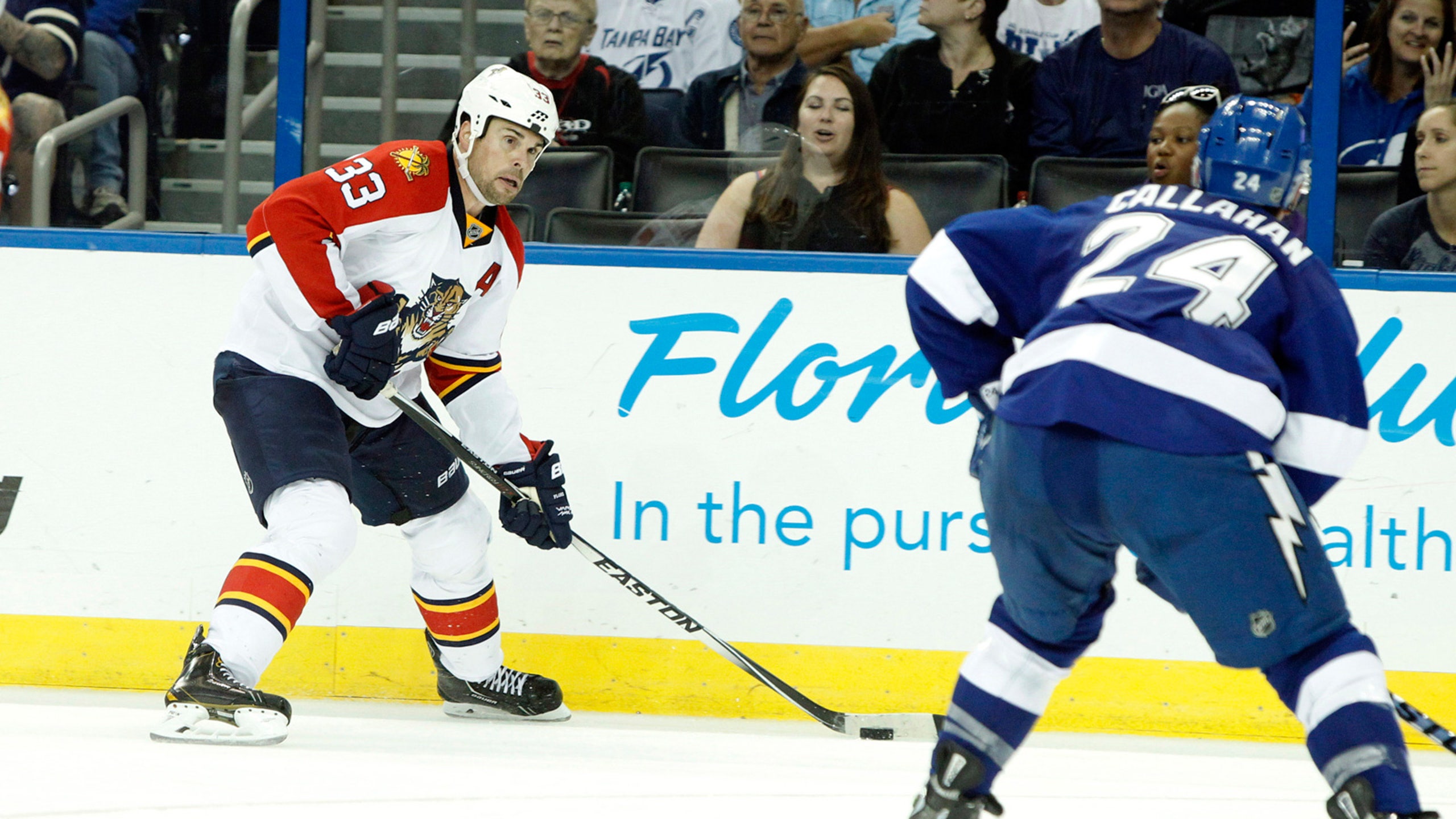 Panthers' Willie Mitchell closes the book on time with Kings
BY foxsports • November 18, 2014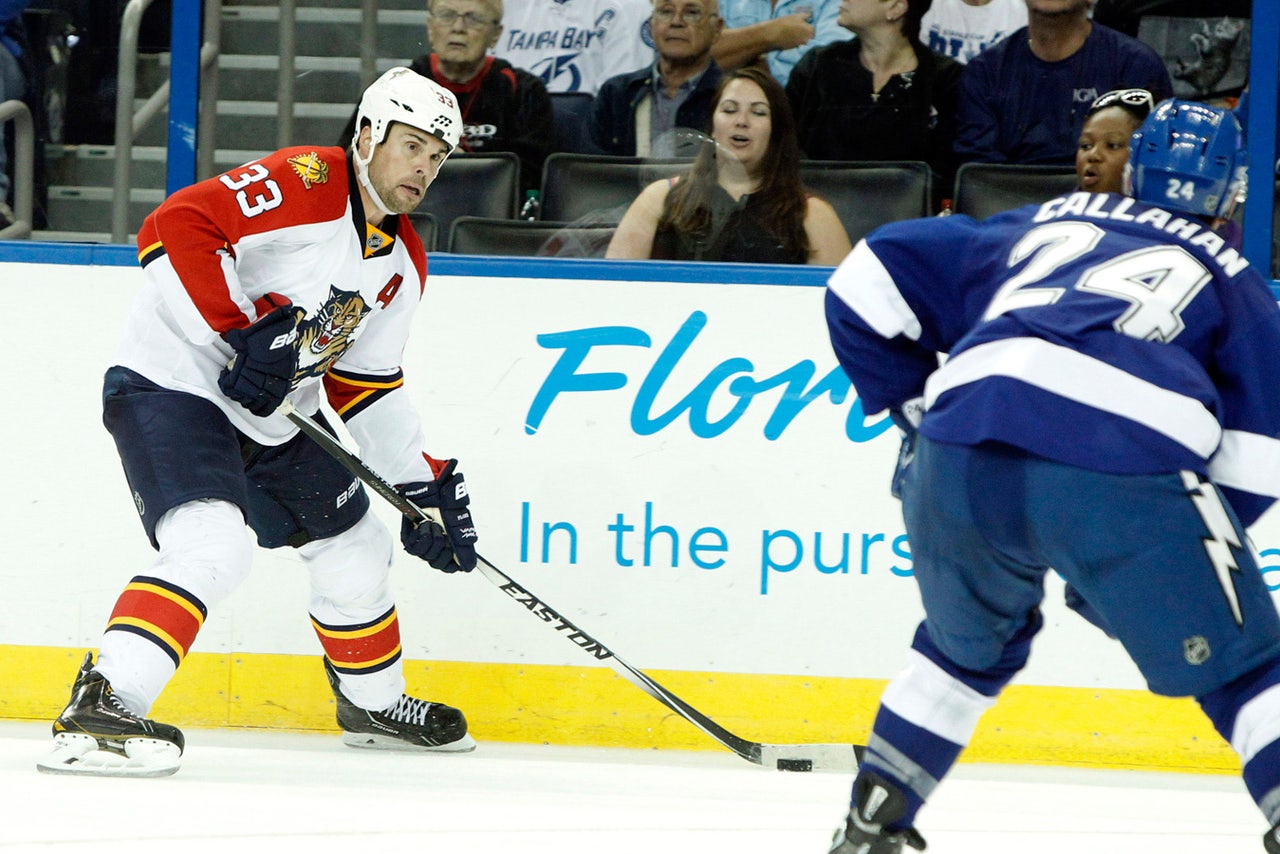 The last time Willie Mitchell took the ice at the Staples Center in Los Angeles, the veteran defenseman could be seen circling the rink with the Stanley Cup hoisted high above his head, the silver trophy shining nearly as bright as his bearded grin.
Of the 18 forwards and defensemen that helped lift the Kings to a 3-2 double-overtime victory over the New York Rangers that night, Mitchell would be the only one not to return the following season.
After a prosperous four-year run that included two Stanley Cups, the 37-year-old veteran had become a salary cap casualty.
"Being just completely honest, I didn't know my time as an L.A. King was going to end until a few days before free agency," Mitchell said in September. "The team decided to sign one of our star forwards and once he signed, there was no money left over to sign myself."
Finding a new home in Florida, Mitchell signed a two-year deal to join the Panthers on July 1.
In the roughly four months since inking his new deal, the Kings' forfeiture has most certainly looked like an exceptional gain for the Panthers.
Selected as the eighth captain in the franchise's history, Mitchell has not only served as a calming presence on the team's 10th-ranked blue line, but also as a mentor to many of the organization's younger defensemen, including No. 1 overall pick Aaron Ekblad.
In 15 games this season, Mitchell has notched a goal and an assist while playing 22:36 a night, including a team-leading 3:51 on the penalty kill alone.
Once again a pivotal player on an up-and-coming team, and greeted by the same sand and sun that surrounded him in Los Angeles, Mitchell has enjoyed a nearly seamless transition into this latest stage of his career.
"What's made it really easy for me is the ocean," said Mitchell, who says he's finally settled in to his new South Florida surroundings. "The ocean is like my therapy and I try to get out there as much as I can. I really enjoy this organization. Management and ownership have been so proactive at taking the next step."
For the Panthers, the next step leads them right into Mitchell's old stomping grounds.
On the heels of their most notable victory of the season in a dominating 6-2 performance against the Anaheim Ducks, the Panthers will be looking to dethrone the reigning Stanley Cup champions in the second game of their four-game road trip on Tuesday night in Los Angeles.
Brimming with a mixture of nerves and excitement, Mitchell will finally be given the opportunity bid farewell to a place he never thought he'd leave.
"You go through such a wonderful journey with basically the same nucleus of guys. [Winning the Stanley Cup] was the ultimate of ultimates, and we [the Kings] did it twice," Mitchell said before the team embarked on their current four-game road trip. "You share a special bond with those guys. It doesn't go away no matter where you play. I'm looking forward to it but am a little bit nervous."
Still without his 2014 championship ring, Mitchell and the Kings will officially close the book on their time together when the defenseman receives the diamond encrusted band in what is expected to be a private meeting with several members of the organization prior to Tuesday's game.
Kings president Dean Lombardi, who signed Mitchell back in 2010 and also had break the news to him last summer that his time as a King was over, is expected to do the honors.
"Everyone else has got their rings and they could have sent it to me, but Dean wants to give it to me,'' said Mitchell.
"I thought that was classy. I'm sure we'll meet up underneath [the arena] behind closed doors. We'll have a good chit-chat, share some laughs and reminisce a little bit. When you get your ring, it's time for reflection and closure of a great trip."
While his journey with the Kings may finally be coming to an end, Mitchell's newest endeavor has already shown much promise as the Panthers continue to turn heads around the league and make believers out of skeptics.
Would stealing a victory in Los Angeles while playing under the championship banners he helped raise into the rafters be a fitting way for Mitchell to turn to the page?
"Hell yeah," he said enthusiastically. "I don't need to answer that one, it's pretty obvious"
You can follow Jameson Olive on Twitter @JamesonCoop or email him at JamesonOlive@gmail.com.
---