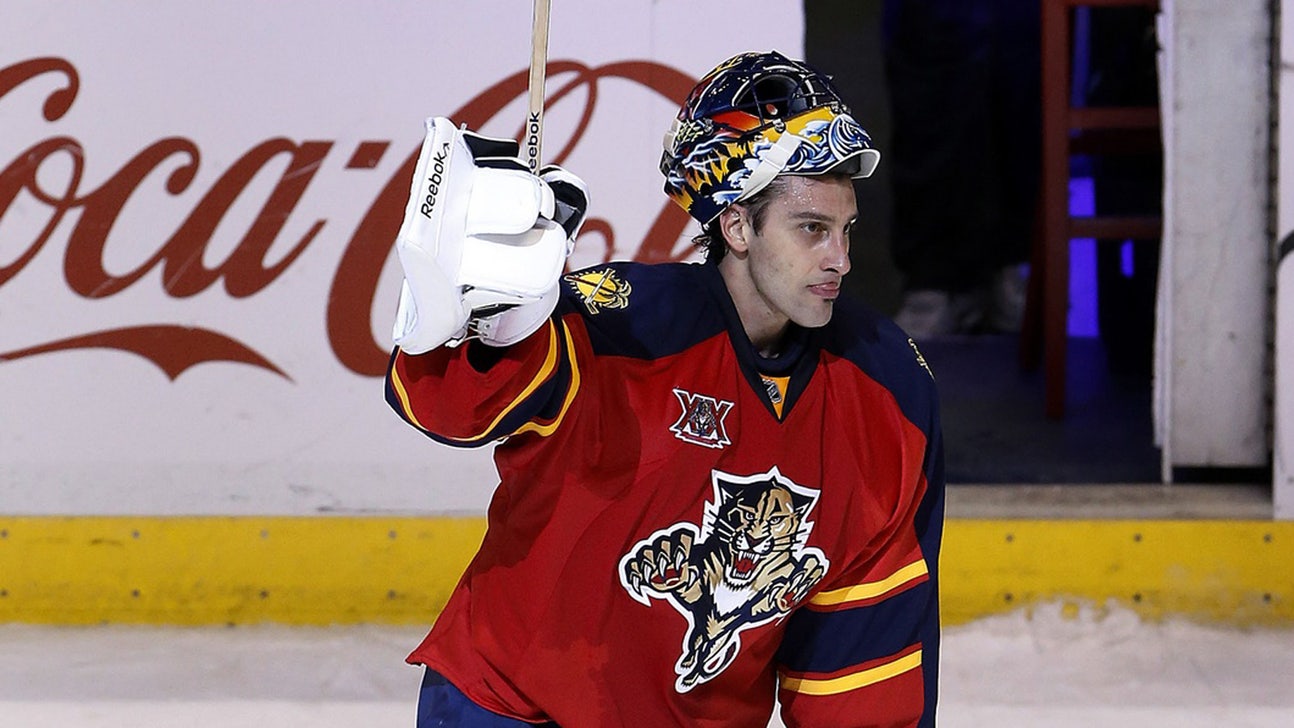 Panthers at Sharks game preview
Published
Mar. 17, 2014 9:30 p.m. ET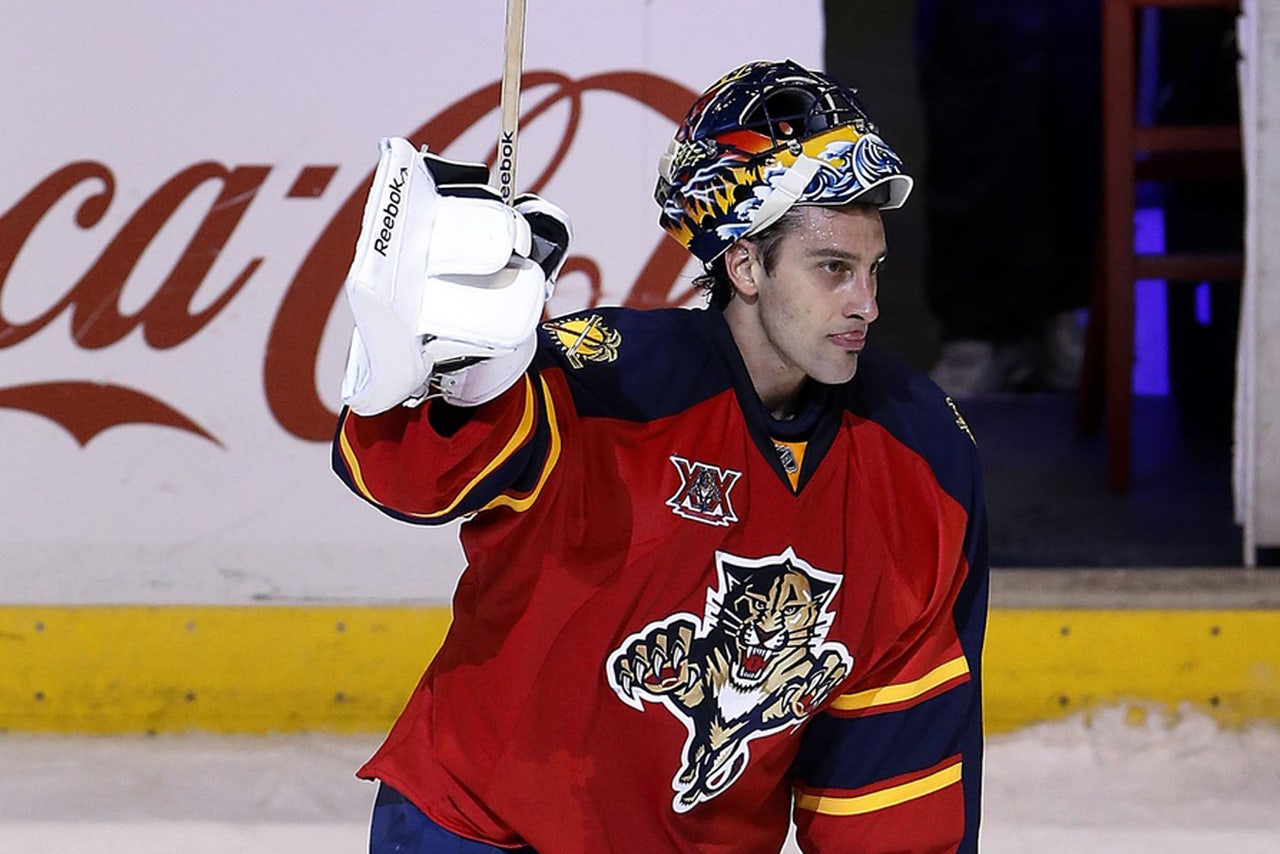 The San Jose Sharks are on their fourth run of six straight wins this season. In each previous opportunity, a playoff contender denied them a seventh victory in a row.
They figure to fare better with the league's best home-ice advantage Tuesday night against the struggling Florida Panthers.
San Jose (45-17-7) last won seven straight March 25-April 5. The Sharks opened this season with six straight wins before an Oct. 17 shootout loss at Dallas. Their next six-game streak (Nov. 21-Dec. 3) ended in a 5-1 loss at Pittsburgh on Dec. 5, and they squandered their most recent opportunity with a 1-0 home defeat against Los Angeles on Jan. 27.
But while those clubs are all vying for postseason position, the Panthers (25-35-8) are third-to-last in the league with 58 points.
San Jose scored at least four goals in four of the first five games on its current streak but relied on a stellar effort from Antti Niemi in Sunday's 1-0 road win over the New York Rangers. The Sharks were outshot 41-29.
They have killed off 13 straight power plays after holding the Rangers scoreless on three. Logan Couture's short-handed first period goal stood up in Niemi's second shutout in four starts. Niemi's 34 wins are tied for the league lead and two shy of a career high.
"Nemo was unbelievable," captain Joe Thornton said. "That was maybe his best game all year. He stole this one for us."
Niemi has split two starts against the Panthers, posting a shutout with Chicago on Oct. 3, 2009, and making 19 stops for San Jose in a 3-2 loss Feb. 13, 2011. Florida could be challenged even if Niemi doesn't get the nod, however, as Alex Stalock made 24 saves in a 3-0 road win for the Sharks on Jan. 16. Stalock is also 4-0-1 over his last five starts.
San Jose, which is tied with Anaheim for first place in the Pacific Division, will look to take advantage of a home-heavy schedule to end the season. The Sharks, who are 25-4-4 for the league's best home winning percentage, will play eight of their last 13 in San Jose.
Florida has lost seven of eight away from home while surrendering 4.9 goals per game. The Panthers have also allowed nine power-play goals on 28 opportunities in that stretch.
They fell 4-3 in a shootout at home to Vancouver on Sunday, with Roberto Luongo facing 32 shots in his first game against his former club after being traded 12 days earlier. Luongo is 1-2-1 with a 3.21 goals-against average since shutting out Buffalo in his first start for Florida on March 7.
"It was a fun night to be part of. Either way I'm fine with it," Luongo said. "I was looking forward to playing against the boys. Now that it's done you just focus on the rest of the season and into next year."
Jimmy Hayes put Florida up 1-0 with a power-play goal in the first and forced overtime with another score on the man advantage with 1:35 remaining in the third.
Sharks forward Brent Burns has two goals and six assists over his last seven meetings with Florida. He assisted on two goals in January's matchup.
---