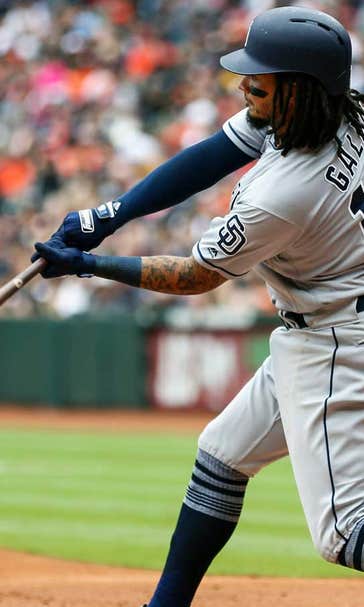 Padres start 3-game series with Rockies Monday night
April 9, 2018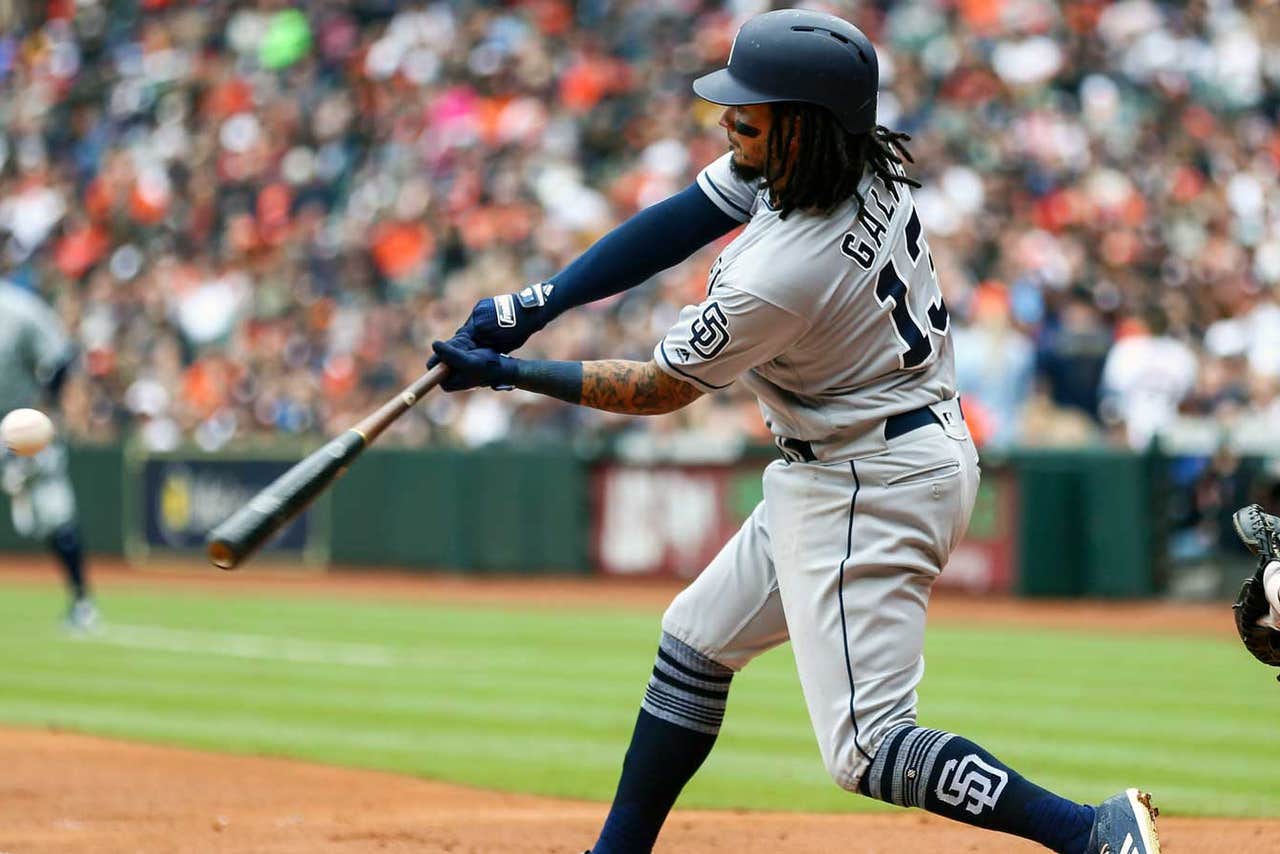 DENVER -- The Colorado Rockies are unconcerned about their struggles at the plate.

The Rockies hope to get going Monday night against an opponent they have done well against in the opener of a three-game series with the San Diego Padres.




Last week, Colorado scored 19 runs and won three of four in San Diego. The Rockies batted .262 (27-for-103) before going 4-for-31 in Thursday's 3-1 win.

The Rockies followed the visit to San Diego by scoring six times and batting .225 (23-for-102) in losing two of three to the Atlanta Braves in their first home series of the season.

The series ended with a 4-0 loss on Sunday when the Rockies struck out 10 times and went 0-for-6 with runners in scoring position, capping a weekend where they were 3-for-18 in those situations.




"We'll get on a roll," said Colorado second baseman DJ LeMahieu, who went 3-for-13 in the series against Atlanta. "I'm not worried about it.

"A couple guys get hot, a couple guys can carry us for some games. And the other guys can relax and hit. That's how we were the first six, seven games and I know we'll get back to it."

Colorado won six of its nine home meetings with San Diego and is hoping to continue doing well against the National League's worst team.

The Padres are off to their worst 10-game start since also starting 2013 with a 2-8 record. San Diego is hitting .221 after getting four hits in a 4-1 loss to the Houston Astros on Sunday.

San Diego has scored three or fewer runs in six games and just twice has scored more than four runs in a game. One instance was Tuesday's 8-4 win over Colorado when Christian Villanueva hit three homers.

The Padres opened their visit to Houston with a 4-1 win, dropped a 1-0 decision Saturday and then mustered four hits on Sunday.

"We played really well today," San Diego catcher A.J. Ellis told the Athletic. "We pitched really well. We just couldn't hit situationally probably the way we should have. But keep playing the way we've been playing against these quality opponents we've been playing the wins will start coming."

The Padres went hitless in six at-bats Sunday with runners in scoring position, leaving them 0-for-15 in such situations the past two games.

"In some instances, we've gotten our pitch, we've just missed it," San Diego manager Andy Green told reporters. "Other instances, we've expanded the zone and put ourselves in bad situations trying to be too eager to it. You just keep grinding."

Jon Gray (1-1) will face San Diego for the second straight outing. He allowed four hits in seven scoreless innings and struck out seven without a walk.

Gray is 5-2 with a 2.15 ERA in 11 career starts against the Padres. He also is 4-0 with a 1.36 ERA in his last five starts against San Diego.

Gray is 12-4 with a 4.49 ERA in 27 career starts at Coors Field and won five of six decisions with a 3.13 ERA in eight starts there last year.

Clayton Richard will oppose Gray for the second straight outing. He allowed five runs and eight hits in five innings and took the loss on Wednesday.

Richard is 5-7 with 5.38 ERA in 20 games (19 starts) against the Rockies and the left-hander is 1-5 with an 8.82 ERA in nine starts at Coors Field.


---
---