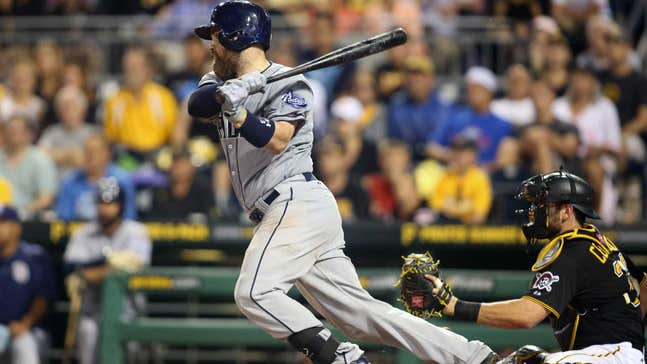 Padres face Liriano, Pirates Tuesday night
Published
Jul. 7, 2015 11:52 a.m. ET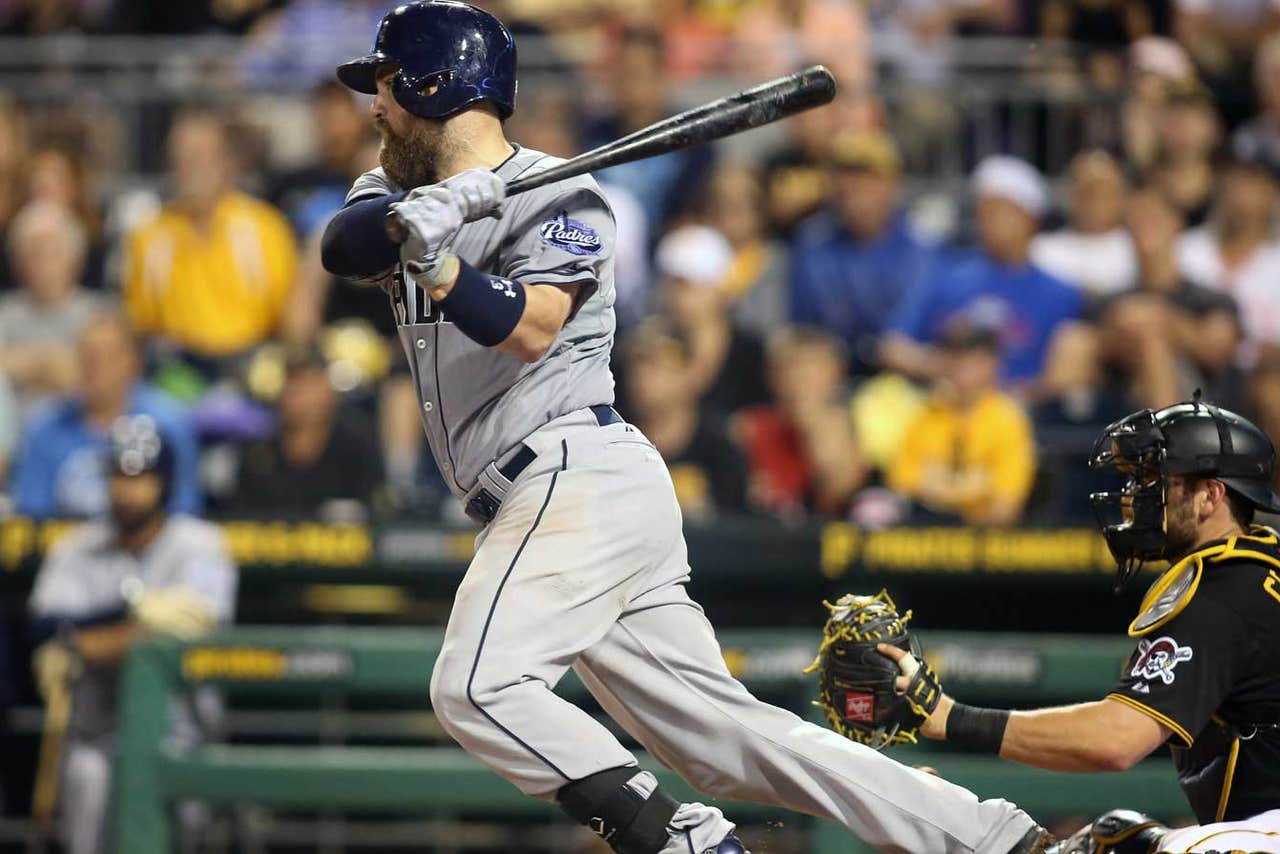 The San Diego Padres are still struggling offensively, and a matchup with Francisco Liriano likely won't help matters.
They'll try to avoid matching their longest losing streak of the season Tuesday night against Liriano and the Pittsburgh Pirates at PNC Park.
Neither team was overly impressive at the plate in Monday's series opener, combining for 12 hits and going 1 for 8 with runners in scoring position. Pedro Alvarez's single with two outs in the ninth was the difference in Pittsburgh's 2-1 victory.
"Just trying to focus on the task at hand which was going up there and trying to get the job done, no matter who it was," said Alvarez, who is married to the daughter of Padres interim manager Pat Murphy.
The lackluster showing was rarer for the Pirates (48-34), who have won eight of 10 and are averaging 4.6 runs in their last nine. The Padres (39-46), meanwhile, have dropped three in a row and have scored two runs or fewer in six of seven.
All-Star Justin Upton and Matt Kemp are a combined 5 for 45 with 16 strikeouts in that span, and their history versus Liriano (5-6, 2.99 ERA) doesn't bode well. Kemp is 0 for 11 off the left-hander, while Upton is 1 for 10.
Liriano is 4-2 with a 1.98 ERA over his last eight games, completing seven or more innings in five of the last six. He put the clamps on a much better offense Thursday, limiting Detroit to five hits over seven scoreless innings in an 8-4 road victory.
The left-hander's .190 opponents' batting average is baseball's second-lowest behind Max Scherzer (.181).
Liriano struck out 11 over six scoreless innings in a 6-2 loss at Petco Park on May 29 and is 1-2 with a 1.97 ERA in five career starts against San Diego.
The Pirates put Josh Harrison on the 15-day disabled list Monday due to a left thumb injury, and it's unclear how long he'll be out. Though the third baseman has underwhelmed with a .279 batting average after hitting .315 and earning an All-Star nod last season, he was batting .333 over his past 25 games and is tied for second on the team with 20 doubles.
Gregory Polanco was 1 for 4 while hitting in Harrison's customary leadoff spot Monday, while Jung Ho Kang started at third and also went 1 for 4.
Starling Marte, who is second on the team with 44 runs, didn't play and is day to day after leaving Sunday's win over Cleveland with discomfort in his left side.
Tyson Ross (5-7, 3.63) has excelled lately for San Diego despite a generous amount of walks. He's 2-0 with a 2.57 ERA in his last three outings while walking 11 in 21 innings.
One reason he's been able to survive the walks is his ability to limit home runs. His 0.27 homers allowed per nine innings is the second-lowest rate in the majors behind A.J. Burnett (0.24), and he hasn't given up a home run in his last 12 outings, spanning 74 innings.
Ross walked five Thursday at St. Louis, but limited the Cardinals to three runs over six innings in a 5-3, 11-inning win.
Pittsburgh is one of baseball's least patient teams in terms of drawing walks, averaging one every 14.8 plate appearances. Ross is 1-2 with a 3.55 ERA in four starts against the Pirates. He allowed three runs over six innings in a 5-2 loss May 30.
Jordy Mercer, 18 for 44 over his last 11 games, is 5 for 8 off Ross.
---
---