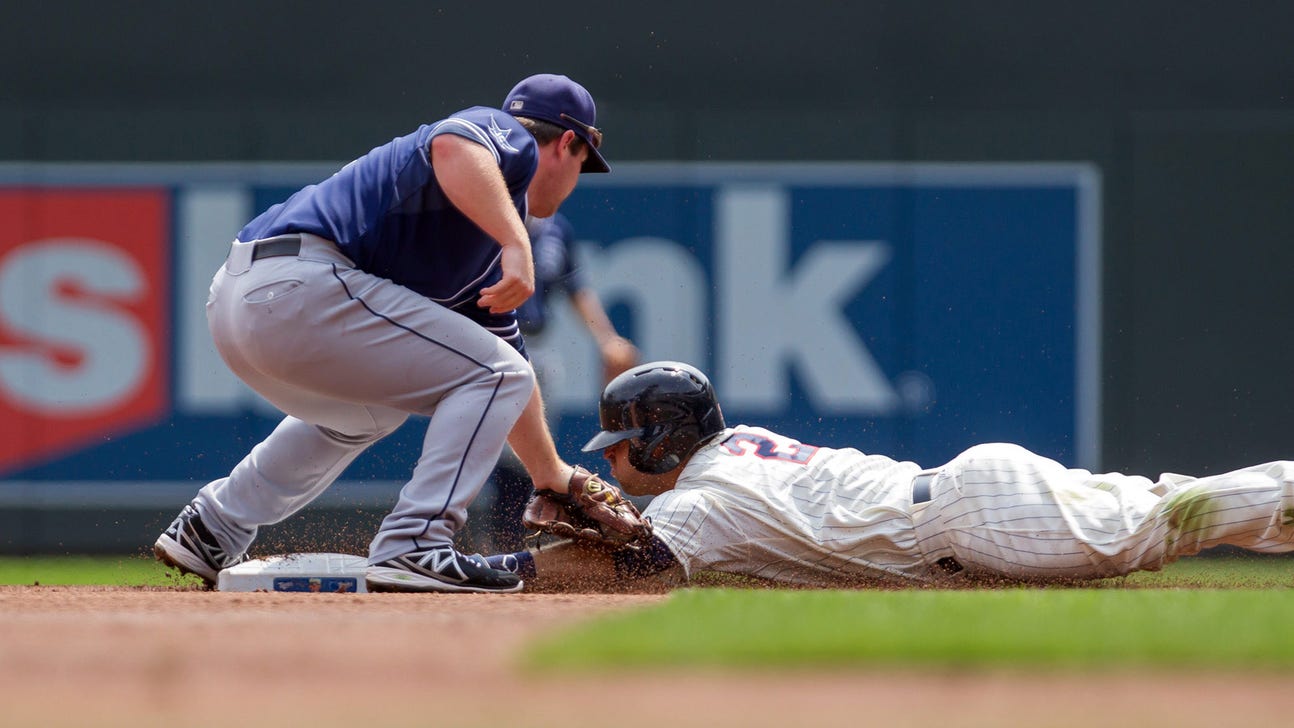 Padres come back, beat Twins 5-4 in extra innings
Published
Aug. 6, 2014 5:12 p.m. ET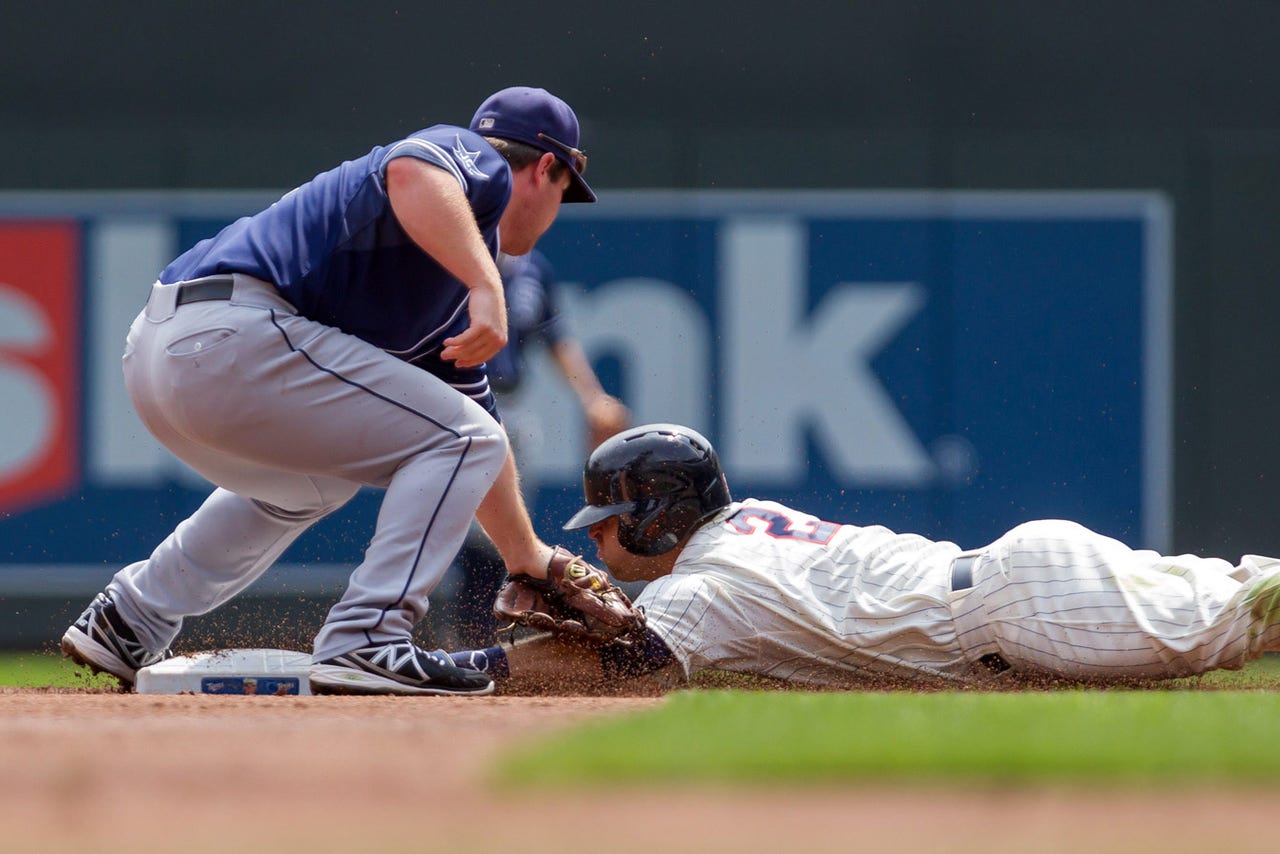 MINNEAPOLIS (AP) -- At the crack of the bat, San Diego Padres manager Bud Black didn't think center fielder Alexi Amarista had a chance to get Eduardo Escobar's screaming line drive.
Step by blazing step, it didn't take Amarista long to give Black and the rest of his team some much-needed hope.
Amarista made that game-saving catch in the bottom of the ninth inning and Seth Smith followed with a solo homer in the 10th to lift the Padres to a 5-4 victory over the Minnesota Twins on Wednesday.
"Then I saw Alexi's route, and you're sort of watching Alexi and watching the ball," Black said. "And then in flight, you think maybe."
Amarista ran backward on a dead sprint and laid out for a brilliant diving catch of the drive with two on and two outs to keep the game tied.
"When he hit it, I thought game over," Twins manager Ron Gardenhire said. "We just watched their whole outfield move way in with two strikes, and he moved way in when that ball was hit, and Esco got a hold of it really nice, we thought he had no chance to catch that ball. But the young man ran it down, and it was a hell of a play."
Smith had two hits and two RBI. Joaquin Benoit picked up his fourth save in five tries and the Padres earned a split in the two-game series.
Trevor Plouffe had a homer and three RBI for the Twins. But All-Star closer Glen Perkins blew his fourth save in 32 chances this year.
San Diego trailed 4-3 going into the ninth against Perkins, but Everth Cabrera tied the game with a sacrifice fly.
The Padres earlier in the day hired Texas Rangers assistant GM A.J. Preller as the team's new general manager, two people with knowledge of the situation told The Associated Press. The people spoke on condition of anonymity because an official announcement had not been made.
The speedy Amarista was a late-game defensive replacement, and what a move it was for Black. He raced a good 35 yards or more to track down Escobar's hit and the Padres bench erupted when he hauled it in.
Smith responded with a drive more than 400 feet off Anthony Swarzak (2-1) into the right-field stands for his 12th homer.
"It was nice to win a game like that," Smith said. "Those are the games you need to win."
Kevin Quackenbush (2-2) got the win.
---