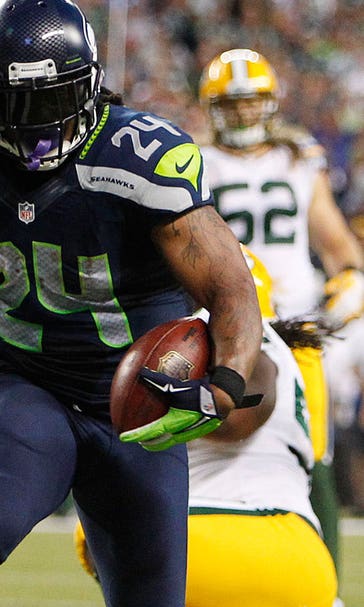 Packers players embarrassed but not demoralized after enduring rout
September 8, 2014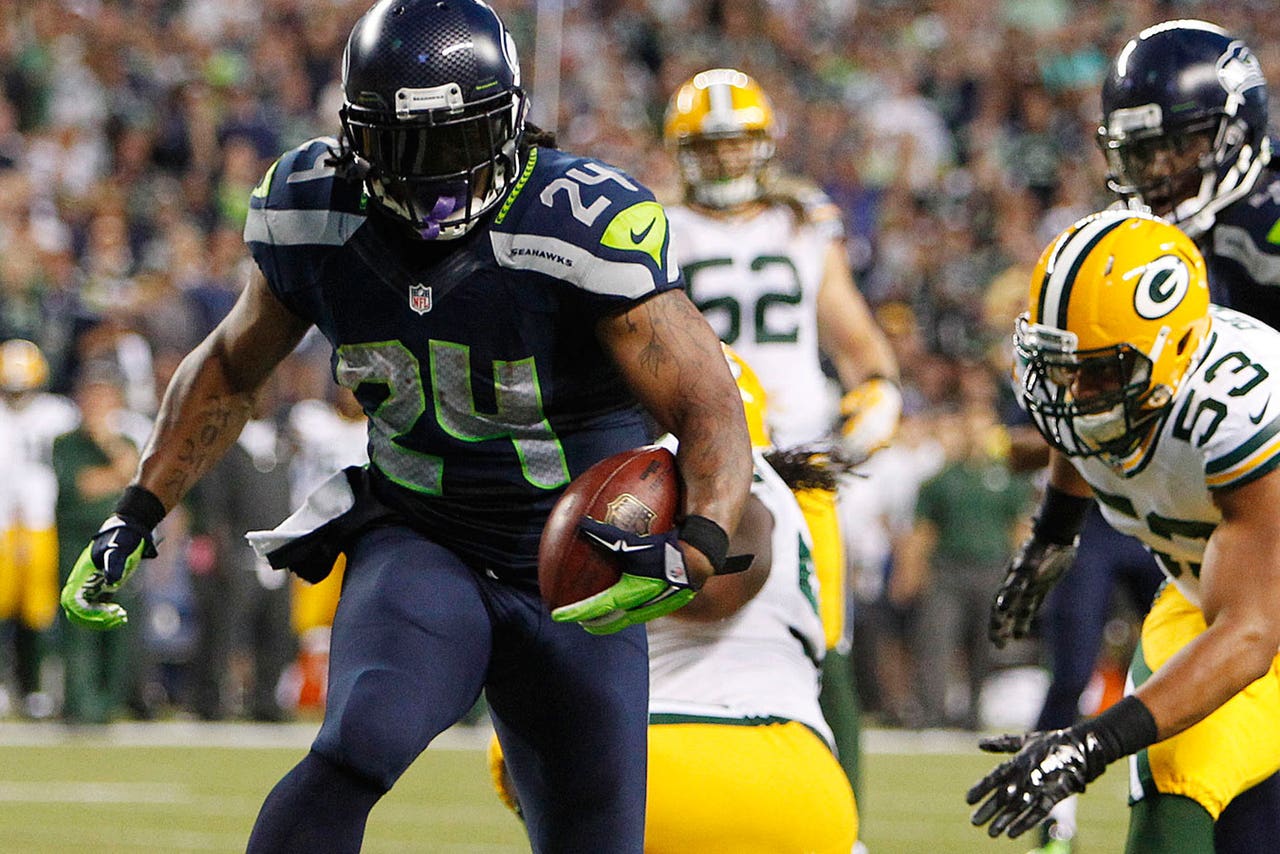 GREEN BAY, Wis. -- To Datone Jones, it was a very embarrassing loss. For Mike Daniels, it was a sign that the Green Bay Packers simply have to get better. As Micah Hyde pointed out, it was a one-sided performance that clearly showed it will take a team's "A" game to beat the defending Super Bowl champion Seattle Seahawks.
No matter who answered the question, players in the Packers locker room knew there was only one direction to go after their 36-16 Week 1 defeat in Seattle. But before Green Bay was able to turn its attention forward to a Week 2 matchup at home with the New York Jets, it was necessary to break down what went so wrong against the Seahawks.
The review of the film wasn't pretty.
"It's very tough," said Jones, who had five tackles in 32 snaps. "To see us lose like that, it was very embarrassing. But at the same time, a lot of the big plays we shot ourselves in the foot."
Jones referenced a Marshawn Lynch touchdown run in which the Packers only had 10 defensive players on the field. There were also two dropped interceptions, one of which was a gimme for linebacker Brad Jones that he let get forced out of his hands at the last moment. There was a sack taken away by a penalty, there was a running into the kicker call that gave Seattle a new set of downs and there was a fumble that wasn't recovered.
That's a lot of different situations that went wrong, but it also had Green Bay feeling as if it should've been a much closer game than what it turned out to be.
"We talk all the time about, you have to take advantage of your opportunities," said defensive coordinator Dom Capers. "So, the penalties, the missed interceptions, giving that team a chance to line up again certainly doesn't work in your favor."
There are far worse teams to lose a season opener to than a Seahawks group that's won 18 of their last 19 home games. The Packers, though, aren't a team looking for excuses. Green Bay's season goals go well beyond having a slightly more competitive game in Seattle.
If the 20-point loss did serve any benefit to the Packers, it could be as a wake-up call for what has to be corrected. Among the leaders on that must-fix list is the 18 missed tackles by Green Bay. That was the leading topic addressed by Capers in his review.
"Obviously the missed tackles has to improve," Capers said. "You've got to be able to tackle and get people on the ground. We missed too many tackles. So therefore, you know, it affected our gap fits, our leverage on the run, our ability to get the run stopped the way that we emphasize."
To many of those directly involved, the missed tackles were the most surprising aspect of the Packers' poor performance. Based on preseason and training camp, Capers and his players felt good about where they were at in that department.
"I think tackling, it's all about effort," said Hyde, who was responsible for one of the 18 misses. "It's about being in position, keeping your feet moving and effort. If you want to get a guy on the ground, you can and I think we have to realize that. Coach has been talking to us about that. I think the effort is going to be there."
In this day and age of fewer padded practices and less contact being allowed, it's easy to make the excuse that tackling is the most difficult part of the game to work on and improve upon. Hyde isn't buying that, though.
"You can definitely work in practice on that," Hyde said. "Without having to have full-padded practice and be out there killing each other, you can definitely work your tackling with a lot of the drills that Coach shows us. It's just about getting your feet lined up and effort. If you want to tackle anybody, you can."
But if Green Bay was feeling bad about itself and its chances to win the NFC this season in the hours immediately following Thursday's game, spirits had changed by Monday.
"Watching the film, the bright spot is, you see that despite all the adversity we faced, nobody is hanging their head low," said Daniels, who had six tackles and no misses in 46 snaps. "Everybody is positive. We just have to get better and we all know that."
It appears very possible that the Seahawks are even better in 2014 than they were in their Super Bowl-winning 2013 season, and that's certainly a difficult opponent for the Packers to draw to begin the year. The outcome, however, didn't change the belief from Green Bay that it can accomplish what it set out to this season.
"We still feel like we can go out there and compete against anybody," Hyde said. "Yeah, we had a rough day. I think Coach said it best, 'you can't go out there and play a really good team and play your B game.' You have to play your A game, and we didn't bring that into Seattle.
"We still feel like we're a very good defense and we just have to put it on tape."
The Packers will get their chance Sunday when the Jets are at Lambeau Field to prove that a bad loss in Week 1 won't define their season.
"We have to get better," Daniels said. "It's simple. There's nothing else to say. We know what happened and we have to get better, and it won't happen (again)."
Follow Paul Imig on Twitter
---